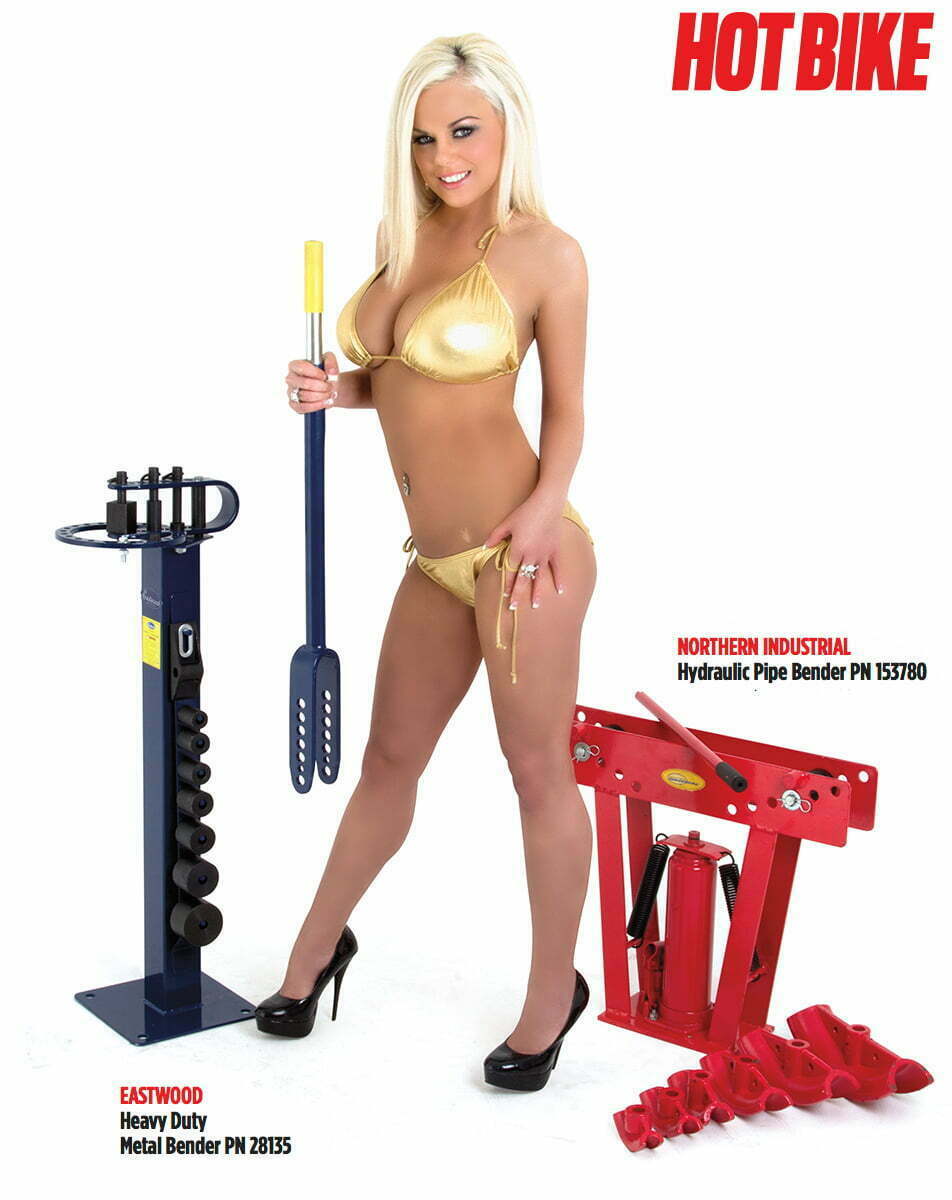 Benders A-Go-Go
Whether you want to make a set of drag bars, a swingin' sissy bar, replace the backbone of your bike, or even construct a period-correct loop-tail BMX bike, getting to know your way around a bender is going to have to be your first step. in front of your very eyes, we have two styles of benders here that are big enough to do the job, but small enough to fit in your cluttered shop or single-car garage. One of them takes brute strength and is for bending rods and the other one uses the power of hydraulics
to get hollow tubing bent. Now pick your weapon and bend on you crazy kids!
Eastwood
Heavy duty Metal Bender PN 28135
This floor-mounted bender gets busy with 5/16×1-1/4- inch and 1/4×2-inch mild steel, as well as 5/8-inch round or square solid stock.
$124.99 eastwood.com
Northern IndustrIal
Hydraulic Pipe Bender PN 153780
This bench-mounted bender curves hollow tubing in 1/2-, 3/4-, 1-, 1-1/4-, 1-1/2-, and 2-inch diameter seamed and seamless steel and aluminum.
$179 northerntool.com