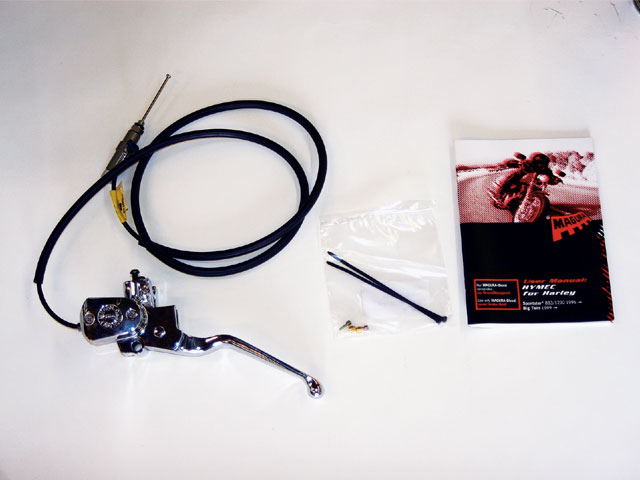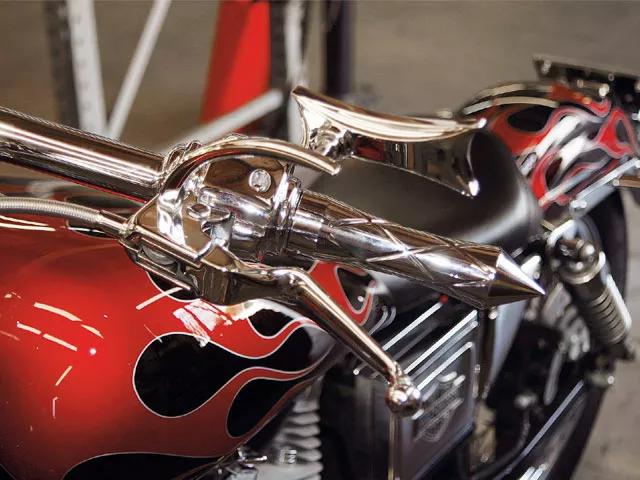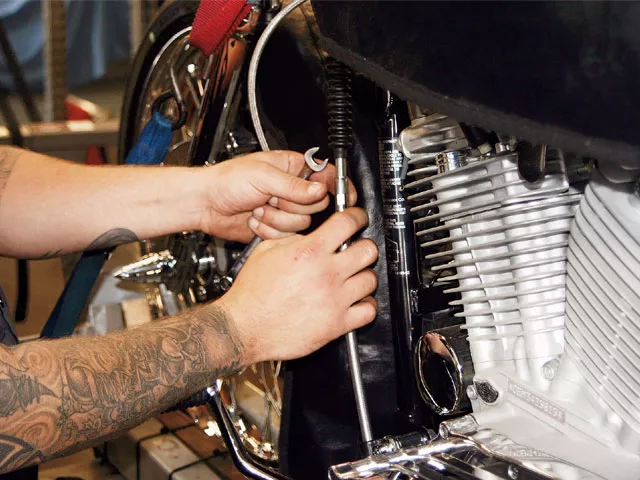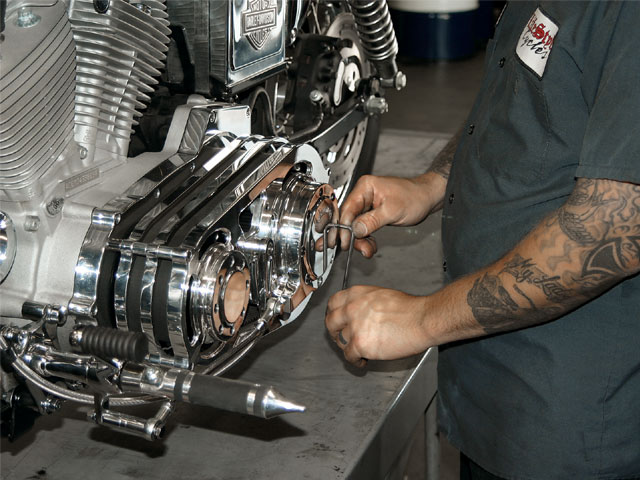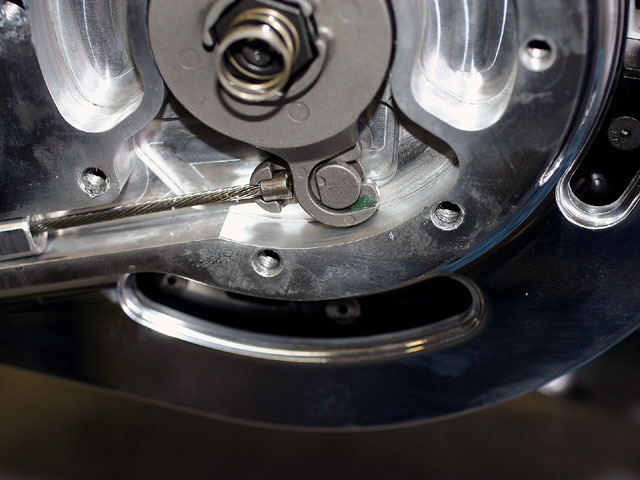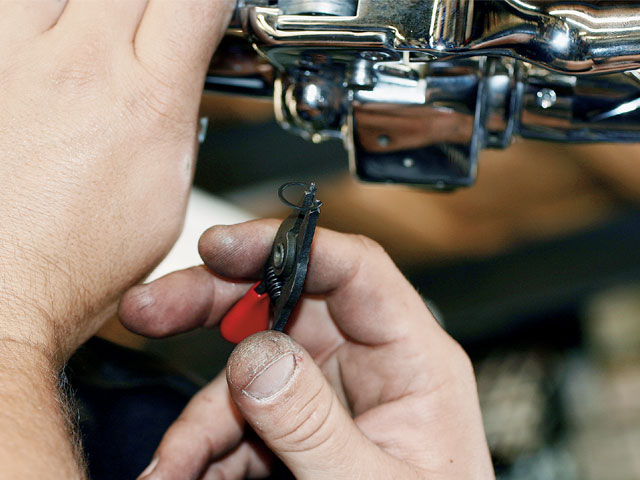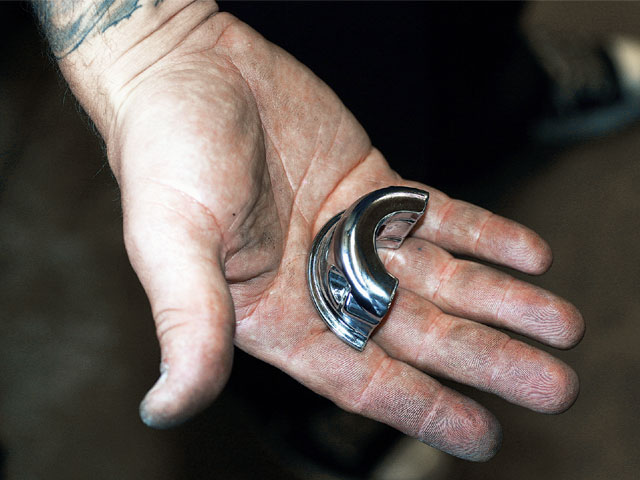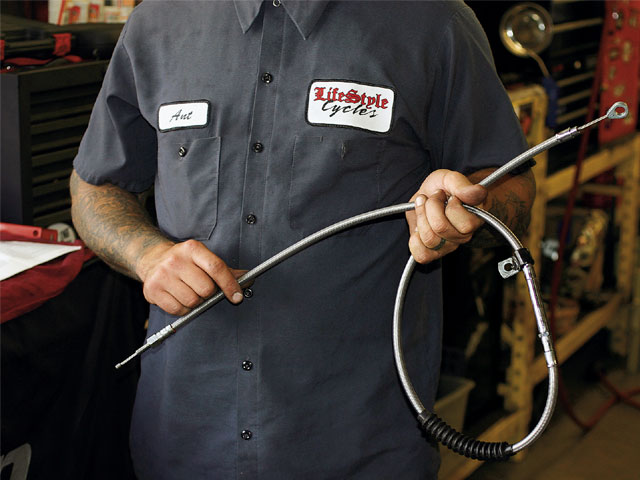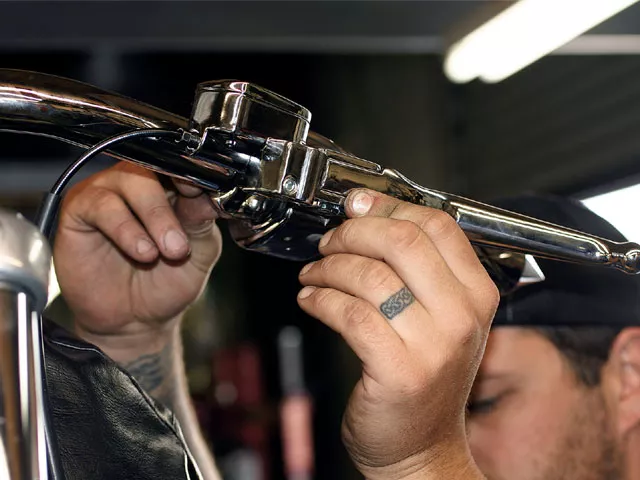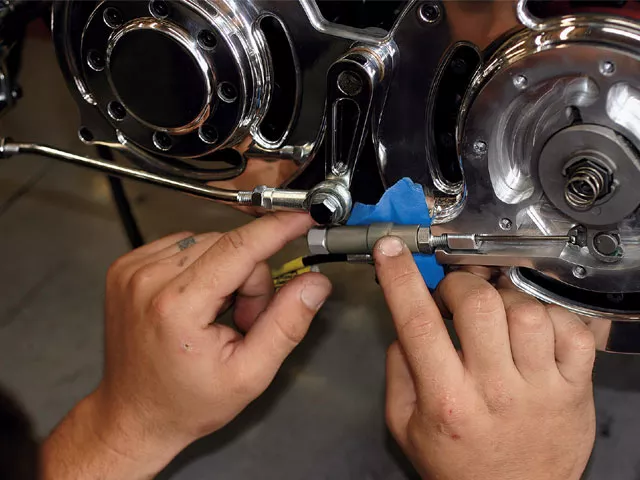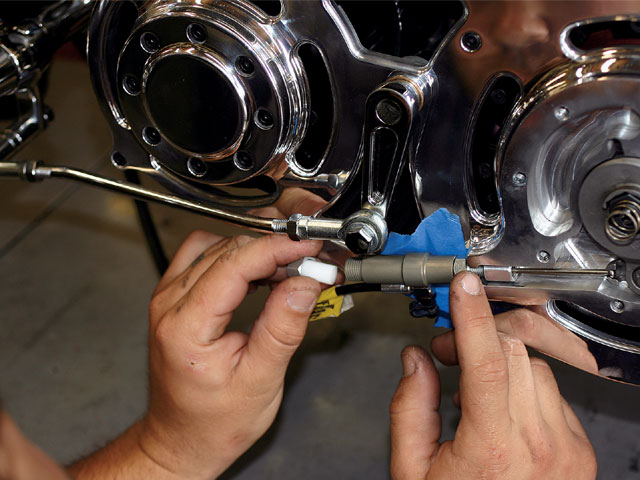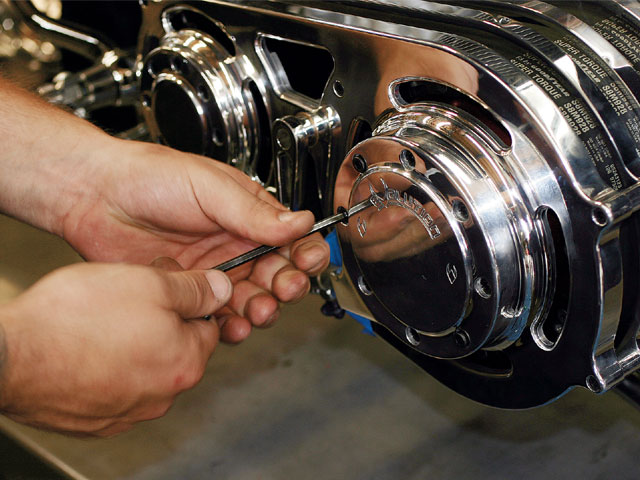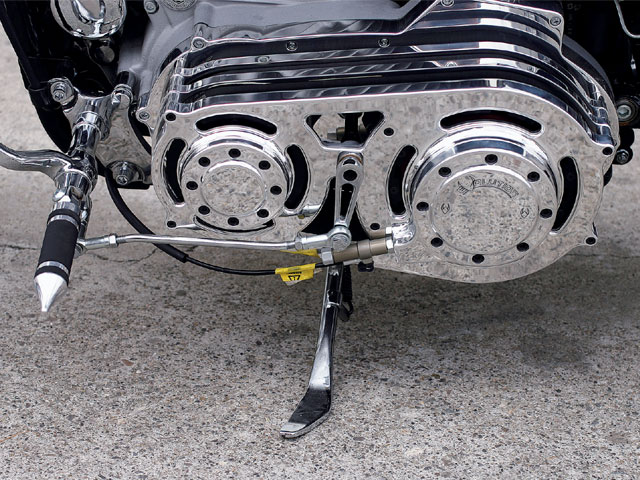 Say what you will, but Sportsters are really great bikes. They're affordable, have plenty of good features, and, just like their Big Twin counterparts, have plenty of available options for upgrades. It doesn't matter what you ride, but one thing is for sure-no one likes pulling in a heavy clutch, especially repetitively in bumper-to-bumper traffic. One very useful upgrade we recently came across for the Sportster is the Mainstreet hydraulic clutch system. Engineered and manufactured by Magura in Germany, the kit is made available in the U.S. through Drag Specialties.
The installation of the Mainstreet hydraulic clutch kit provides a smooth feel and consistent clutch operation while making the clutch 40-percent easier to operate over the stock cable system. Drag Specialties offers the kit for both Big Twins and Sportsters, in 56-inch nonadjustable lengths for most stock applications, and 80-inch adjustable lengths for custom applications. The kits are available in black or chrome finish and work with OEM or aftermarket clamps. One of the best things about these kits is that they come pre-bled, so for most stock applications it's just a bolt-and-go setup. For this installation we chose the chrome 56-inch kit for '86-'07 XLs (MSRP: $449.95).
We went over to see our friends at LifeStyle Cycles in Anaheim, CA, where they installed the kit on their '03 Sportster project. It's important to note that some of the steps outlined in the installation manual didn't apply to this particular bike, since it went on an Evolution Industries open beltdrive system LifeStyle Cycles had previously installed on the bike (featured in the Vol. 39, No. 7 issue of HOT BIKE).
The install took a little more than one hour from start to finish. LifeStyle Cycle's mechanic Anthony Walton was on hand to perform the install while we snapped away.
Sources
Drag Specialties
www.dragspecialties.com
LifeStyle Cycles
(714) 490-0155
www.lifestylecycles.com