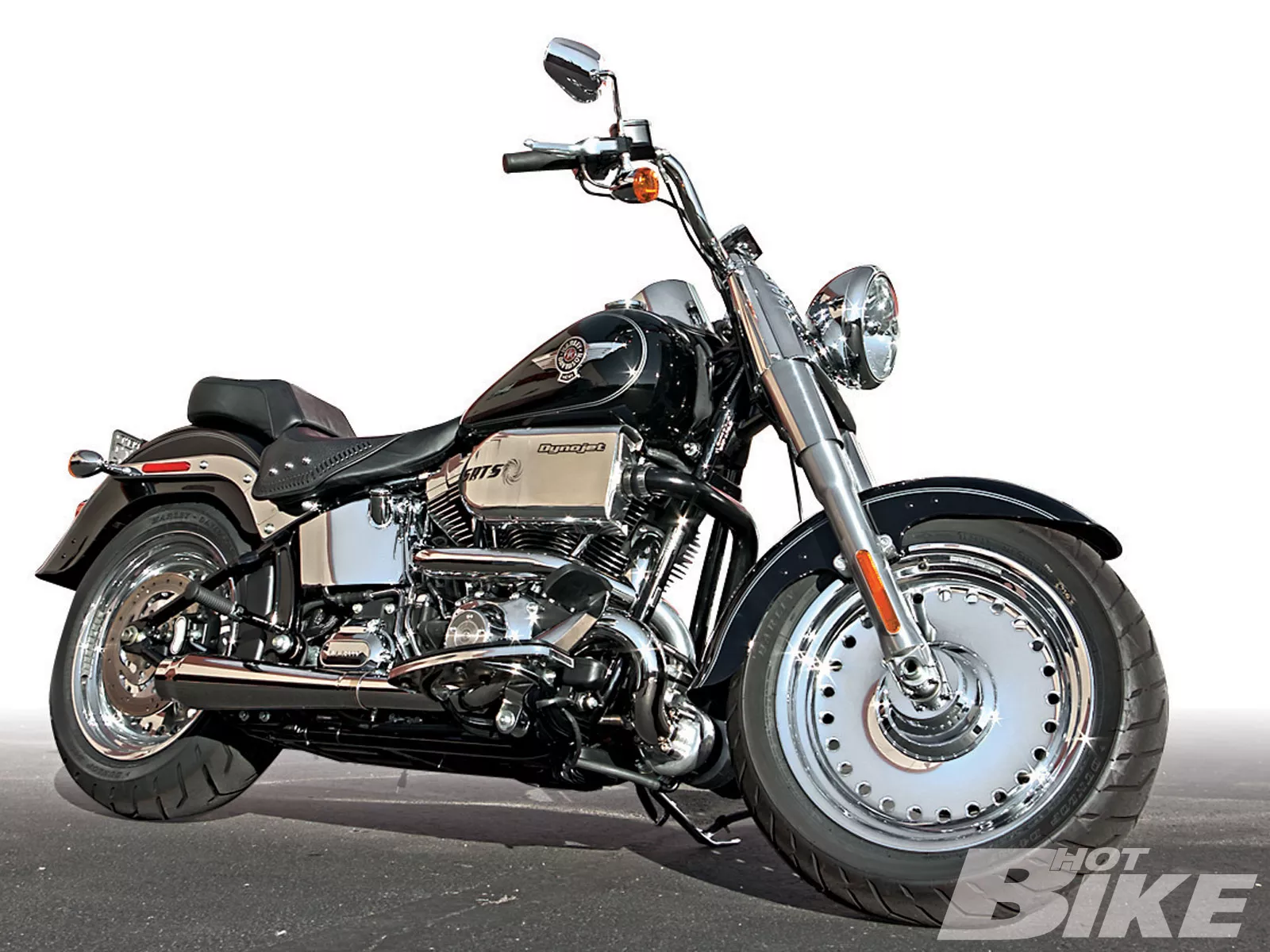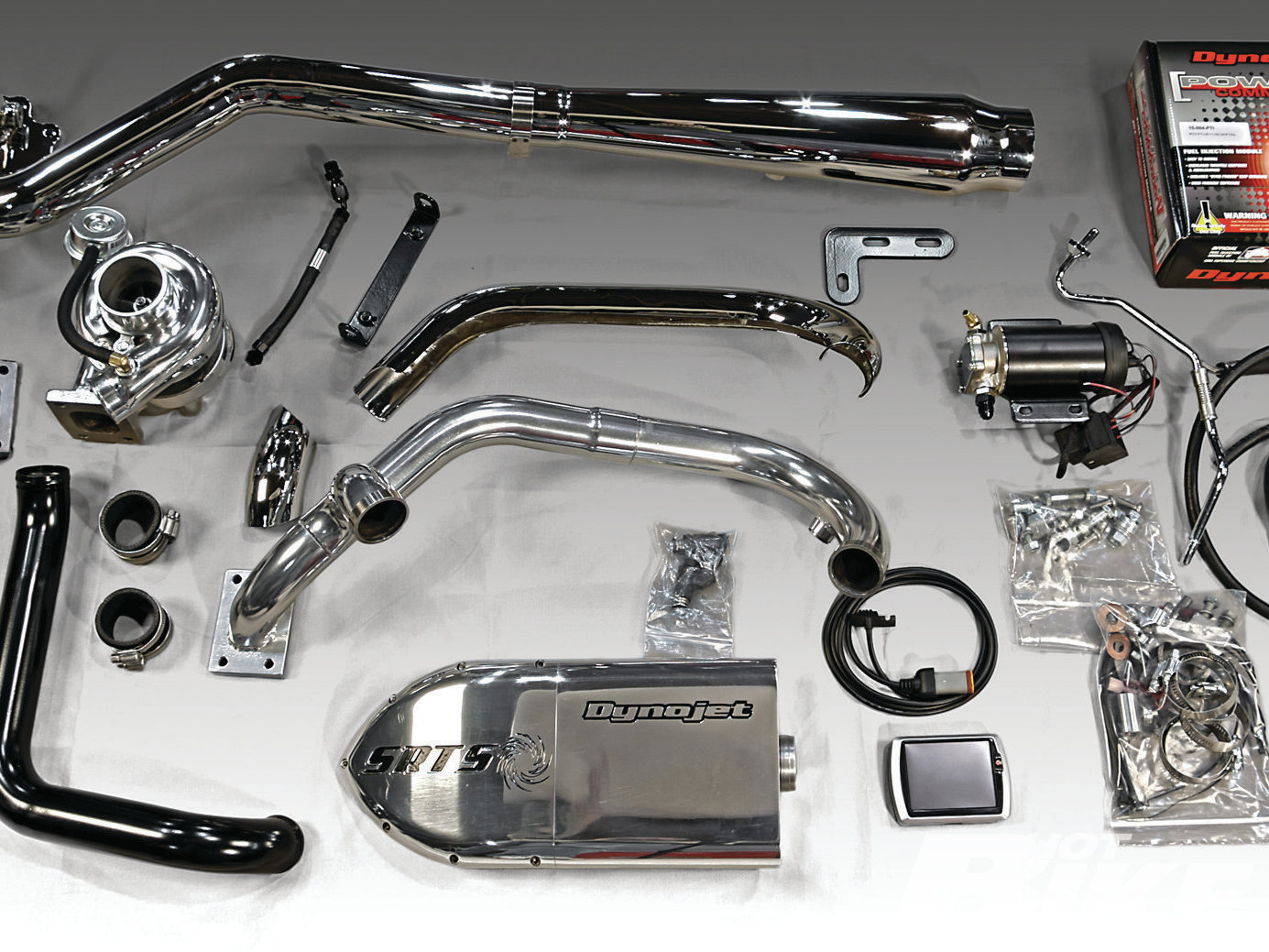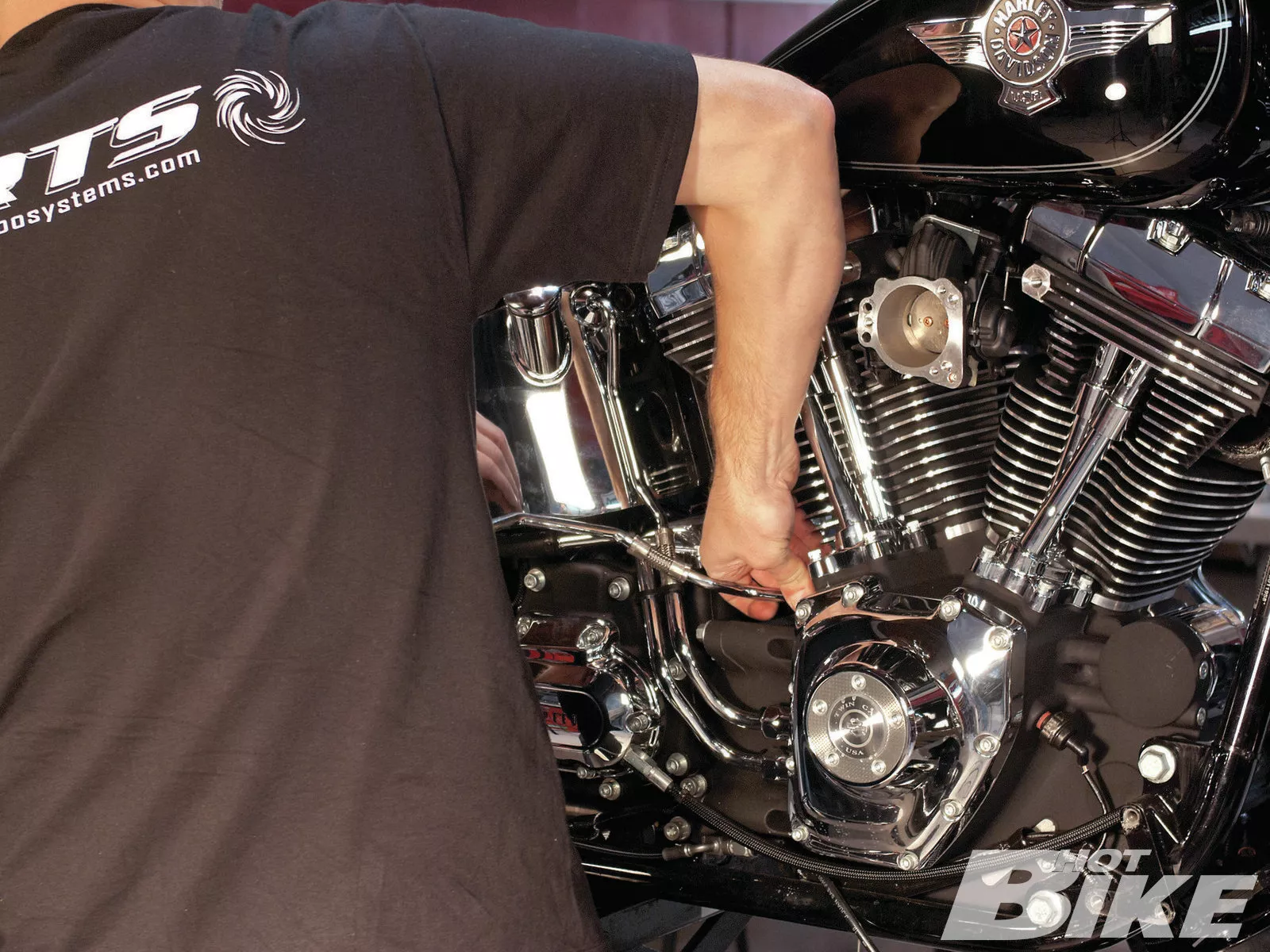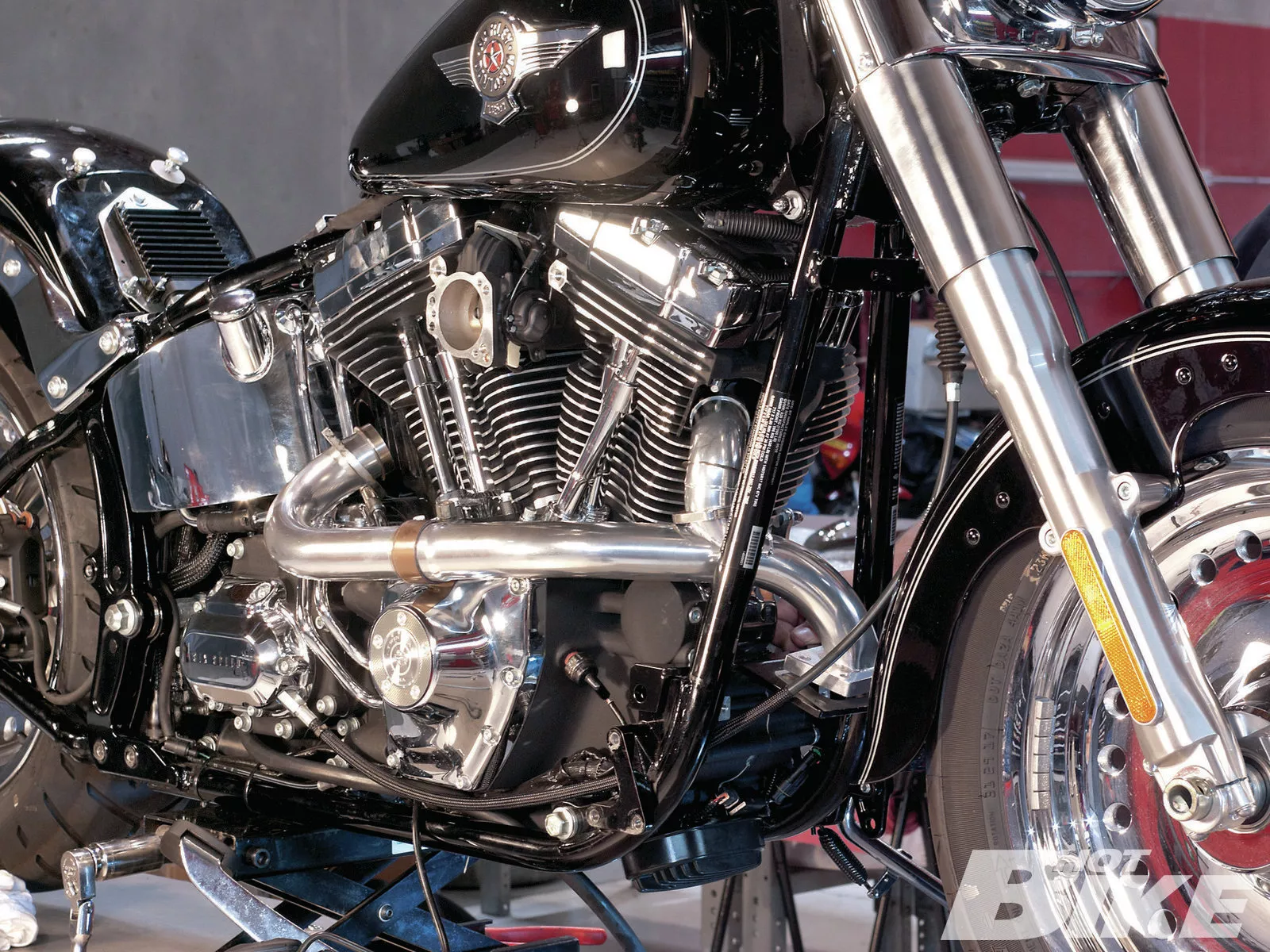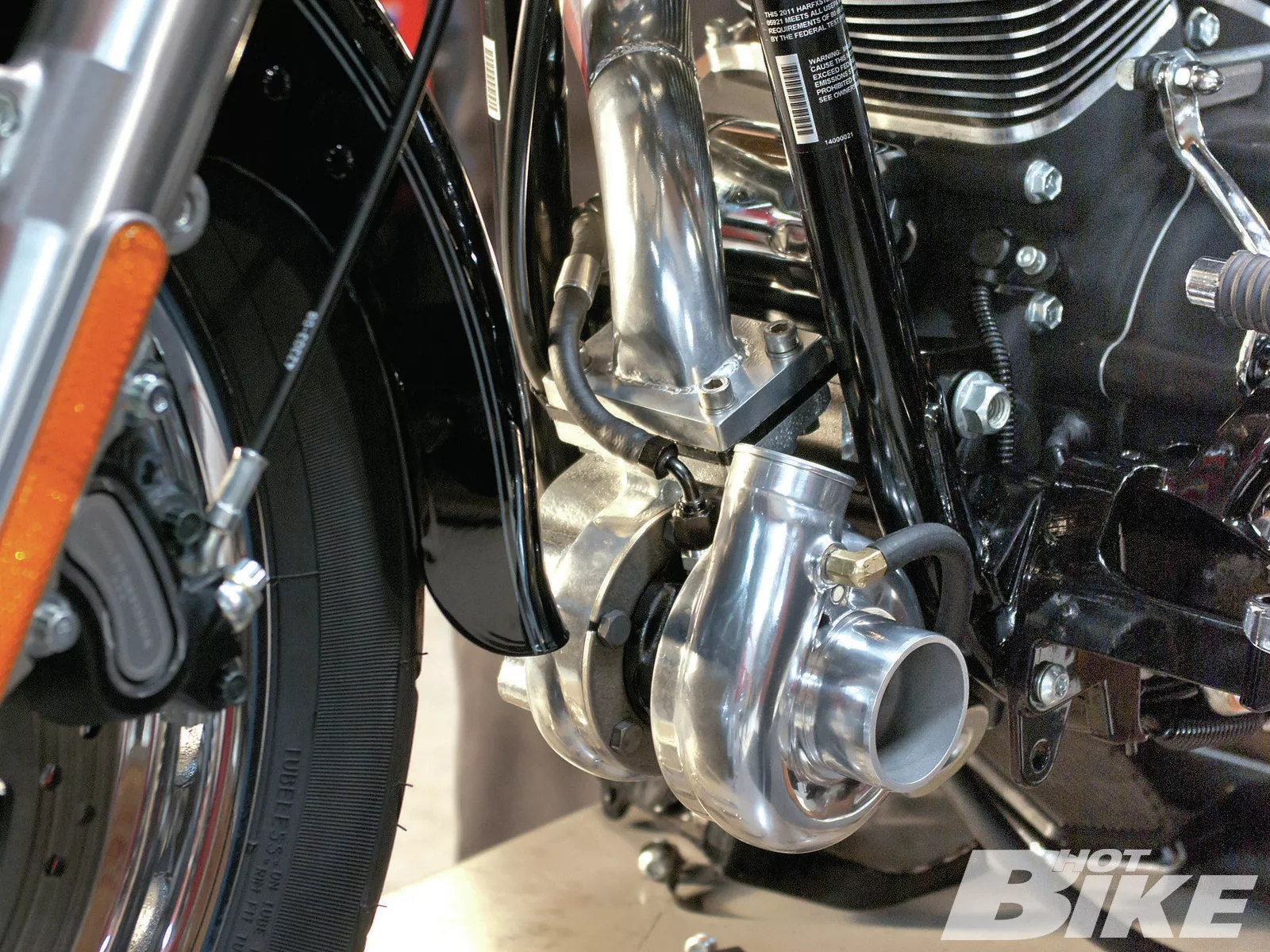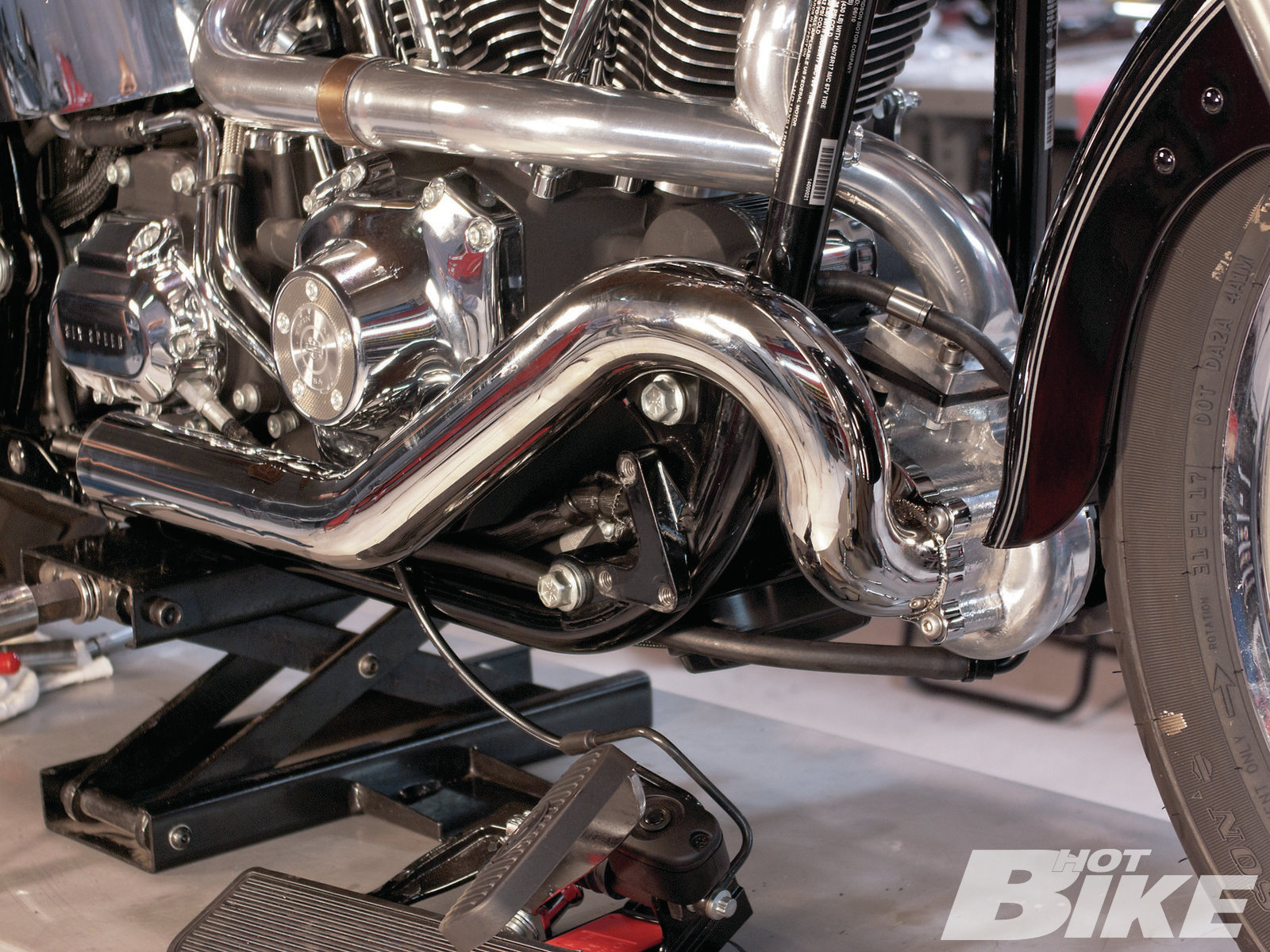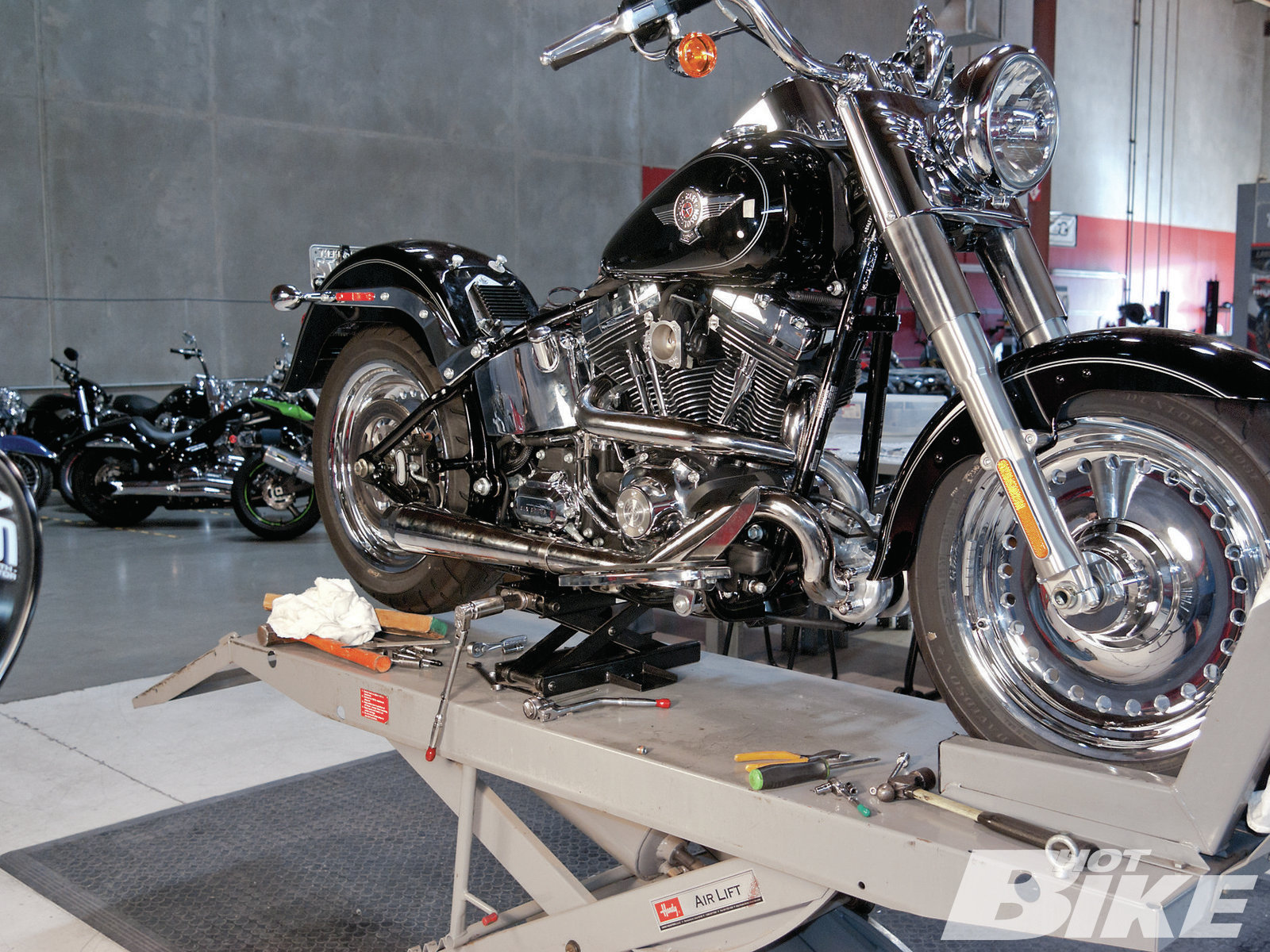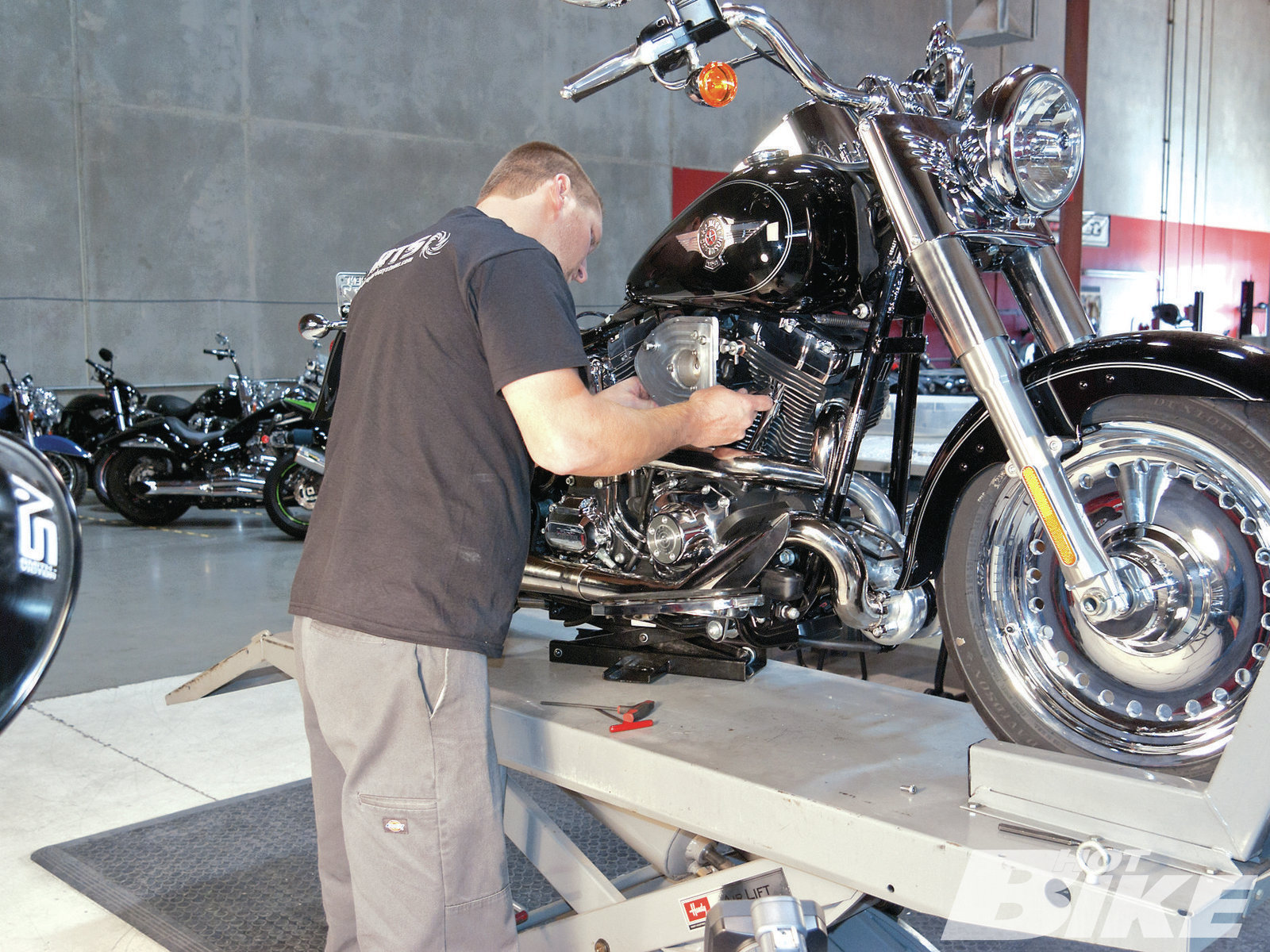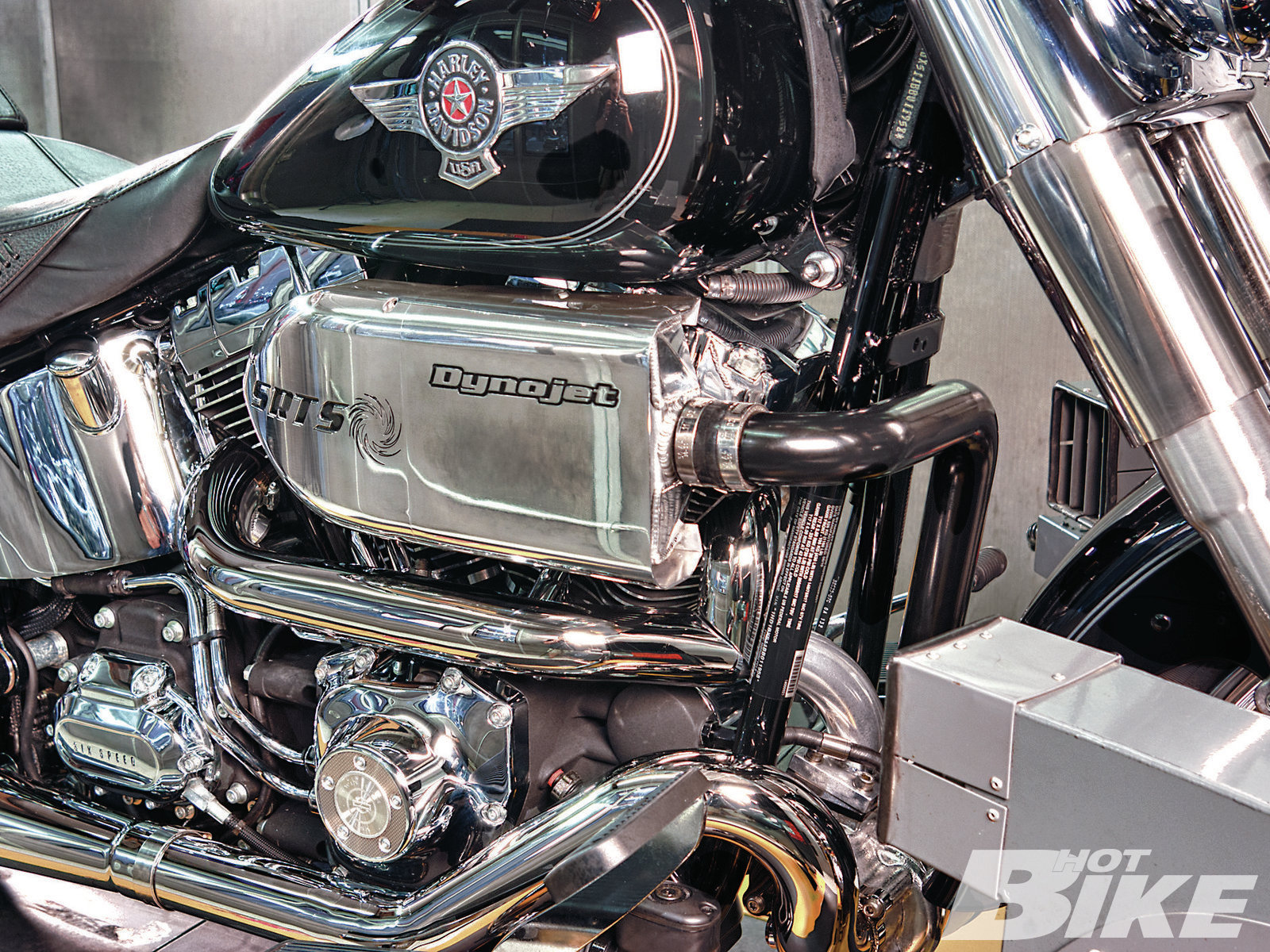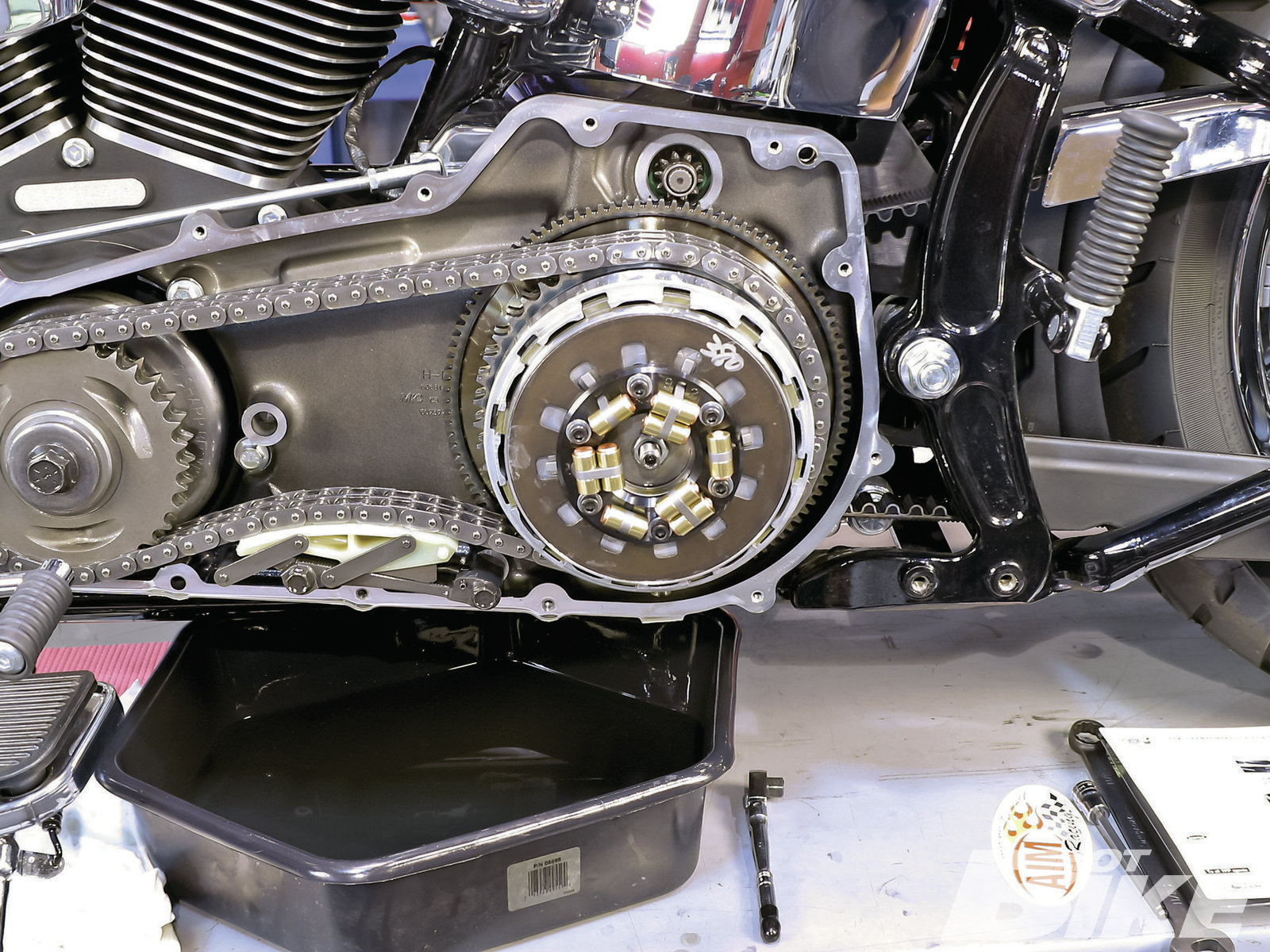 There are plenty of clichés to describe the desire for more power in nearly any engine type. "There's no replacement for displacement," and "Injection is nice, but I would rather be blown," are two that first come to mind. There exists some truth in each statement as both styles of build choices have their merits. We have featured nearly every type of modification and power-adder on all sides of the horsepower game by showing you plenty of tech and bikes with everything from big cubic inches to superchargers and turbo systems, and even nitrous. Time has taught us that the only constant is change, and to carry the torch of the power revolution, we bring you the exclusive on this new turbo kit from Sean Ray Turbo Systems (SRTS).
We have featured turbo bikes in the past and for good reason; they make huge gains at the rear wheel! By pressurizing the air charge and controlling the fuel and timing curves, an EFI bike can make more than double the original horsepower levels without ever cracking open the engine. Sean Ray has developed a turbo system for the '01-12 Harley Softail line » featuring an air-to-air intercooler, larger injectors, and a remote turbo oiling system. Sean has an extensive engineering background turbo charging various vehicles. Back in 1994 Sean worked for Aerodyne Corporation developing large-scale production Harley turbo kits. After that he helped develop the "almost-to-production" Buell turbocharged Diablo with Buell and Siemens/VDO. Currently working as an Engine Management Systems engineer for Delphi, Sean recognized the need for a better mousetrap and developed his own turbo kit as a response to market desire. After manufacturing a variety of one-off kits that earned a pile of dyno shootout trophies, Sean recently came up with his first production run of turbo kits for Softails (MSRP $7,995). Sean designed the kits to provide instant positive boost from cruising speed so you don't have to downshift to accelerate quickly or have to wait for power to arrive. He also wanted the kits to be clean looking, work well, have good ride-ability, and deliver big horsepower and torque numbers.
When you look at a SRTS turbo you may notice it looks a little different than some other kits that you may have seen, most notably the placement of the turbocharger. » The turbocharger is mounted solidly to a turbo mounting plate that is attached to the front of the engine for enhanced exhaust header durability. This design prevents the turbine heat from being transferred to the rider and improves engine and charge cooling. Heat shields and ceramic-coated headers are included to further reduce heat transferred to a rider's leg area. A custom high-efficiency, ball-bearing turbo is oil fed from the stock oil system. Oil flows from the oil filter mount to the turbo's ball bearing center section, then is scavenged out by a positive displacement oil pump. The oil pump returns the oil through a custom oil return line back to the oil tank.
The intercooler included in the kit was designed with a 1-psi pressure drop at 9-psi boost pressure for high efficiency. An aesthetically pleasing scoop was created to force air through the intercooler while also cooling the engine. The billet aluminum plenum directs the air into the » throttle body with minimal pressure drop. The SRTS kit utilizes the stock ECM flashed with a custom calibration from the Dynojet Power Vision and boost feedback from a Dynojet PCV. In order to have a reliable turbocharged air-cooled engine with today's variety of fuels, some sort of knock detection must be incorporated in the ECM's software strategy. The ECM's Delphi ION sense knock protection technology is still in place and very effective at eliminating knock. Below atmospheric pressure the engine is calibrated through the Power Vision, but on boost the PCV takes over for fueling and spark control. Both are necessary for a robust calibration when adding larger injectors and forced induction. HB
Source:
Dynojet Research
(800) 992-4993 | dynojet.com
Sean Ray Turbo Systems
seanrayturbosystems.com