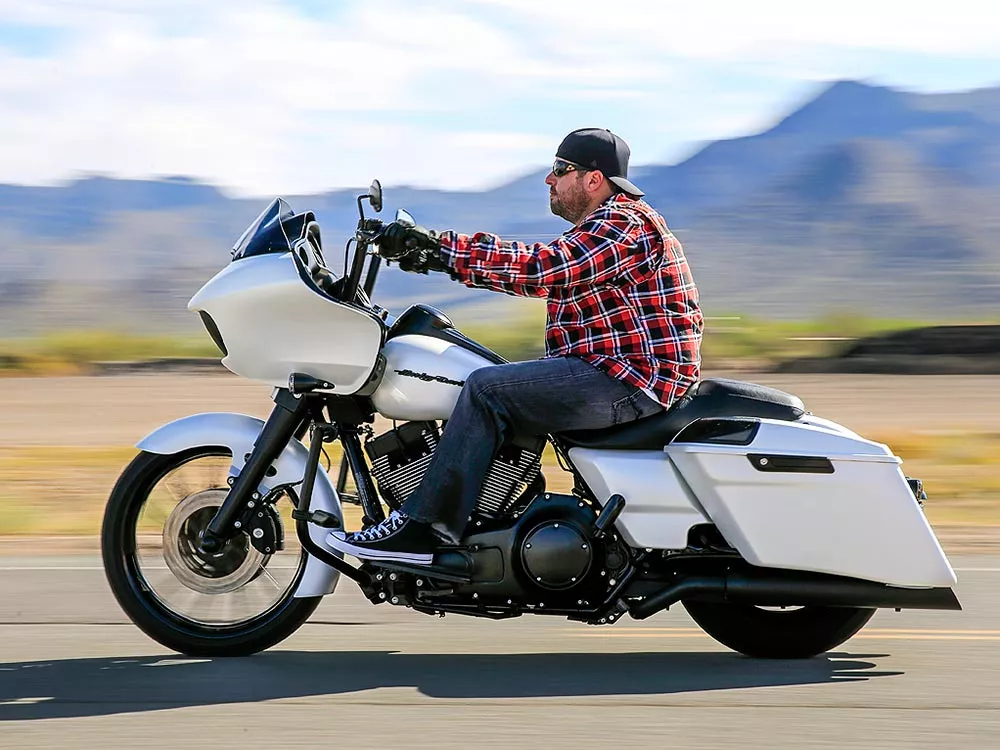 Most people's first Harley-Davidsons aren't usually V-Rods. That's just not how it's done. You get a Sportster, ride it for a while, then upgrade to a full Big Twin, right? Not if you're already an experienced rider. Or Kris Schatzberg.
At age 16, Kris took it on himself to buy a V-Rod from Buddy Stubbs Harley-Davidson. Having been a Harley fan for as long as he could remember, he skipped the midsize phase for something more powerful. Kris' father owned and worked on H-Ds all through his son's childhood; Kris already knew what he was getting into.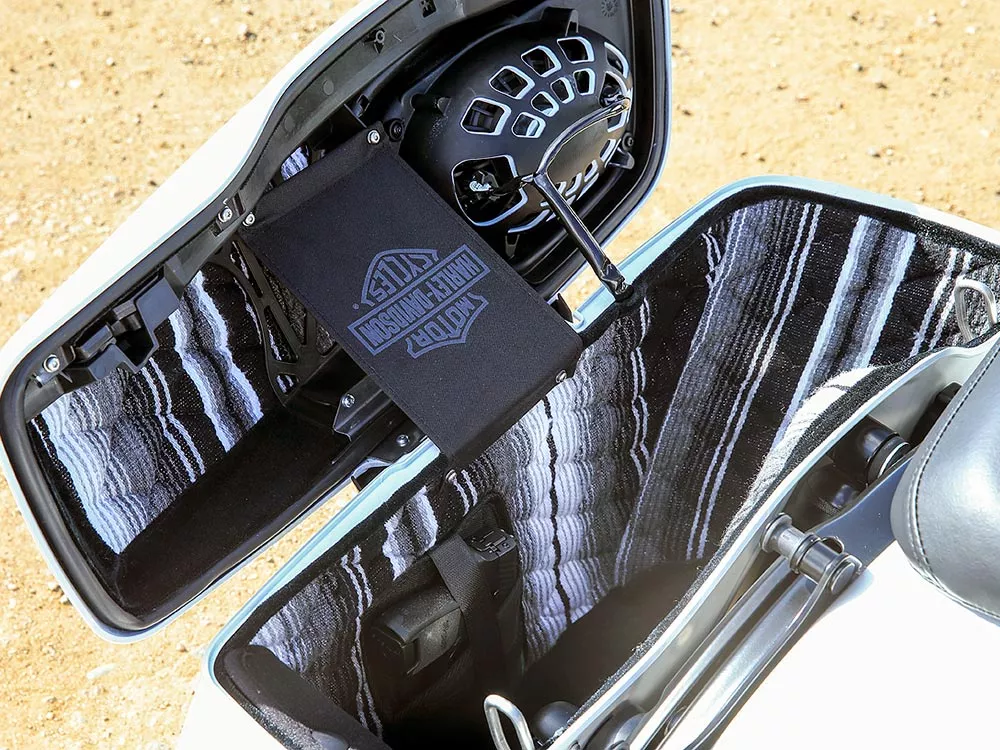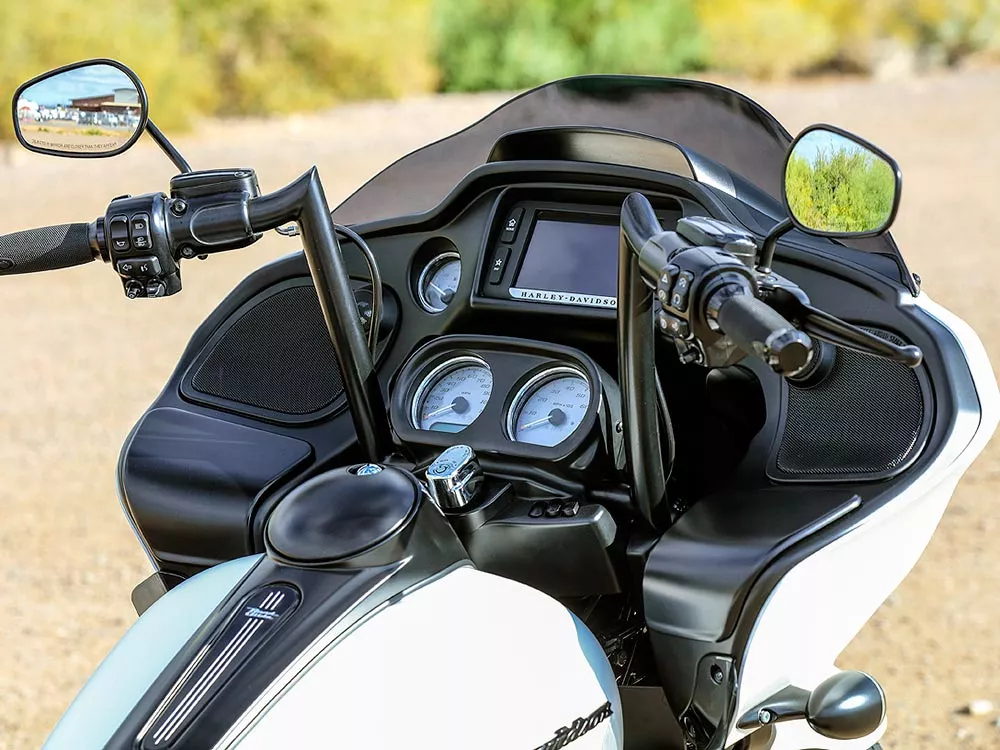 The Road Glide Special you're seeing now is his sixth Harley-Davidson. None of Kris Schatzberg's iron horses stay stock for long. "I went to grade school with Jack and Frank Stubbs and have purchase all my Harleys from Buddy Stubbs H-D," Kris says. "Back when I found out the new Road Glide was coming out, I had to have one. I bought it off the showroom floor."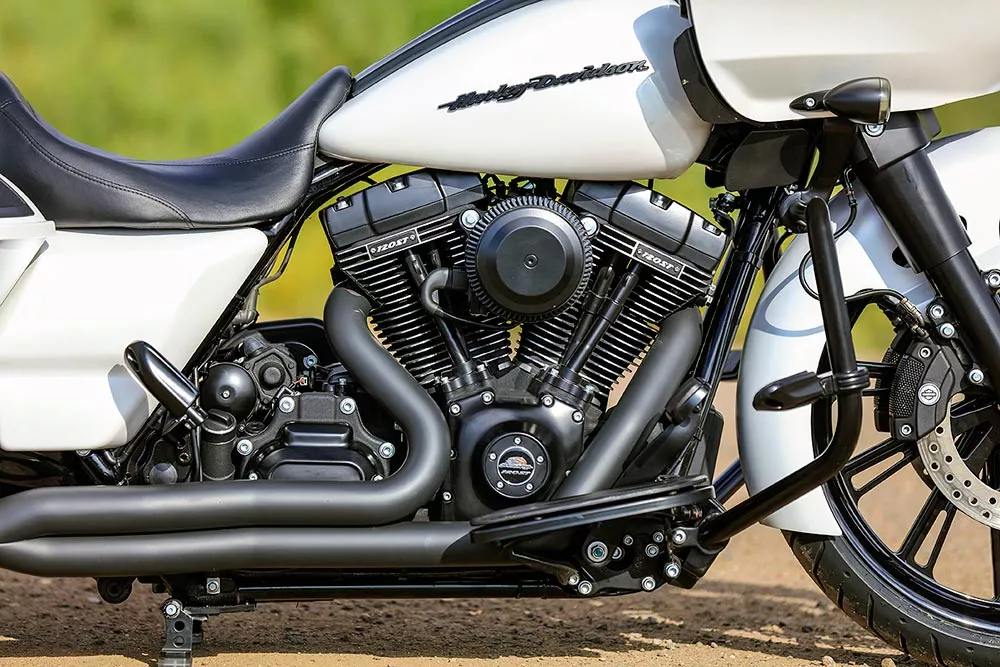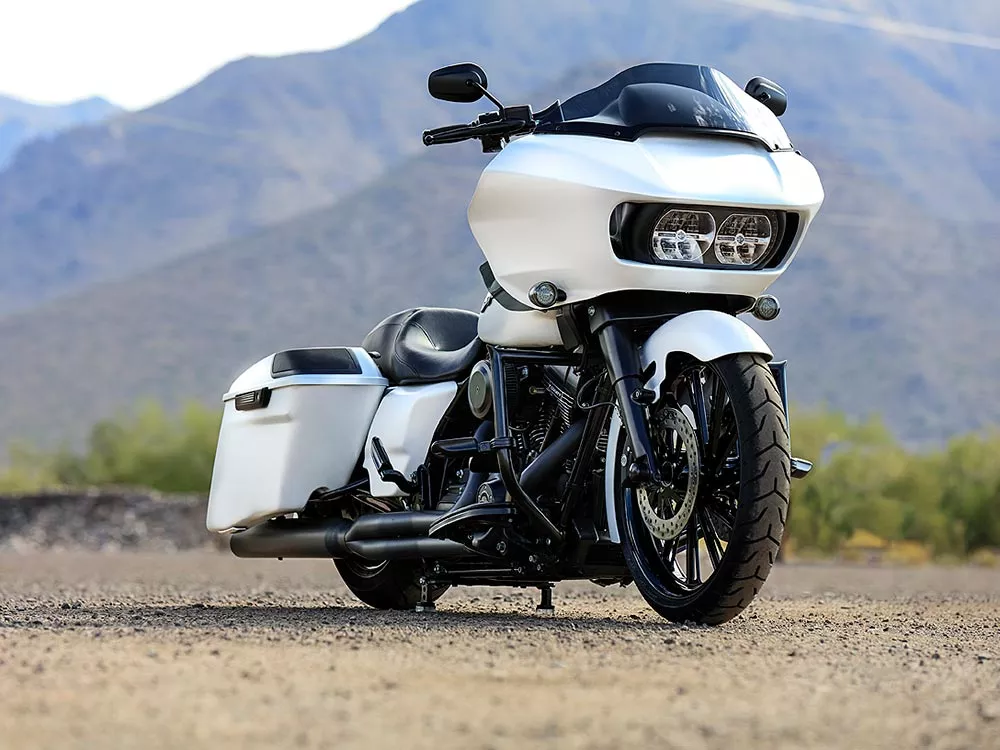 He didn't mince words about the inspiration behind his ensuing redesign, to boot: " At Arizona Bike Week, I was riding my Triumph Scrambler and was jealous of all the baggers around but didn't want a 'big-wheel clown bike.' So I built a realistic, clean-looking, rideable, tire-shredding machine that bikers can appreciate."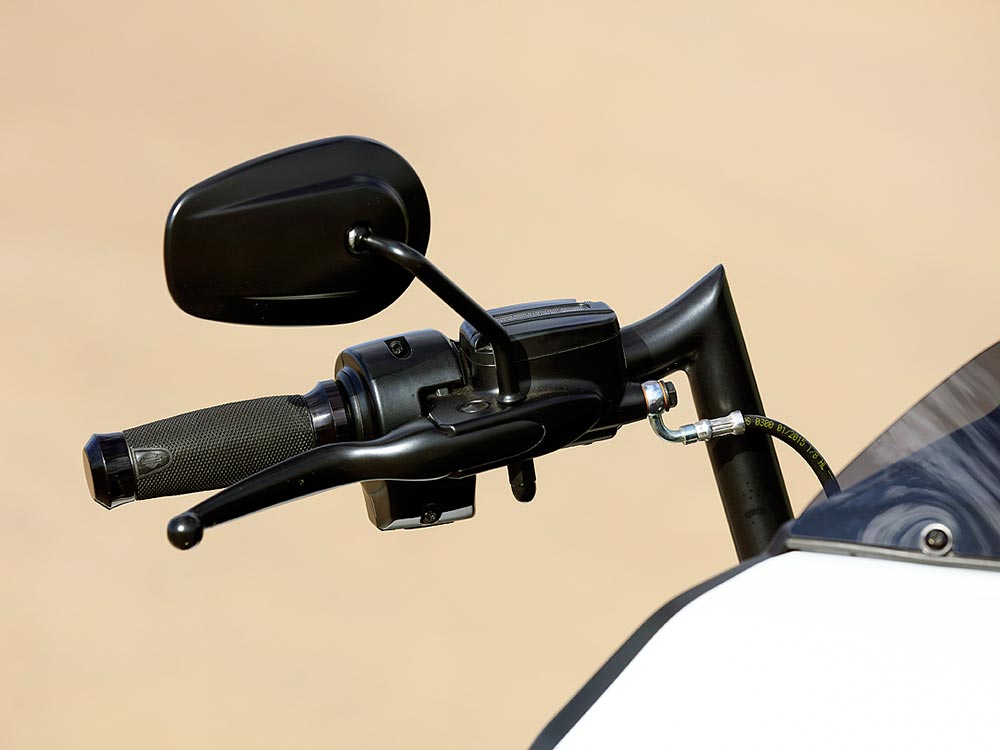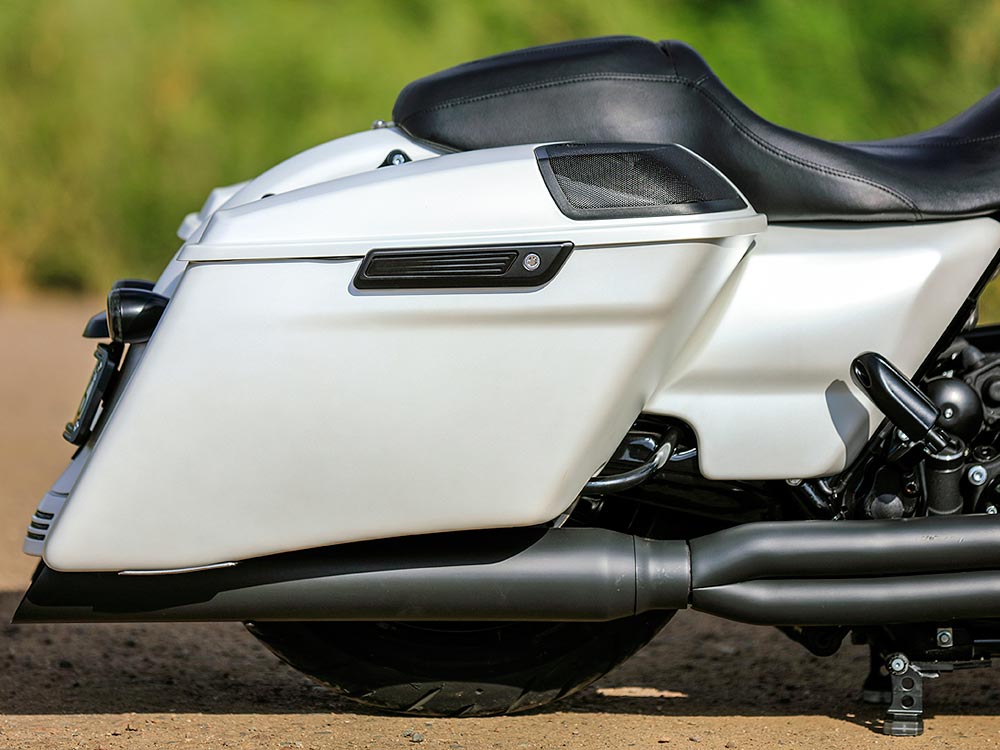 The most challenging part of the build was unlocking the ECM to convert the up/down switches for the air ride suspension. Kris used a Screamin' Eagle dash that has the power lock/unlock buttons on it and converted them to control the air ride up/down instead.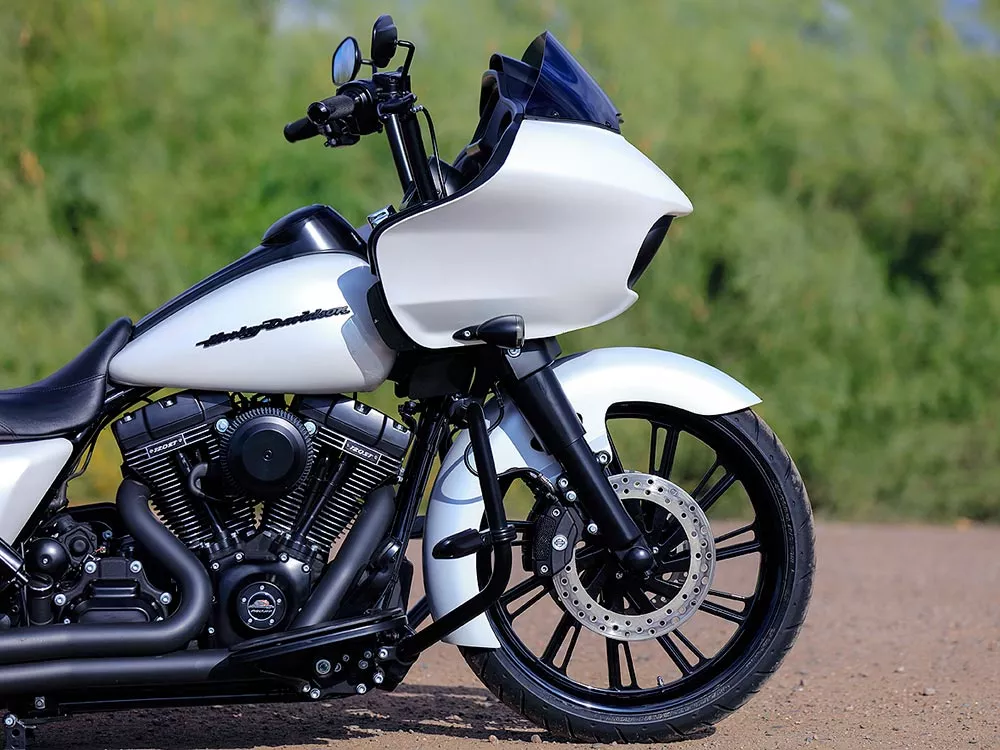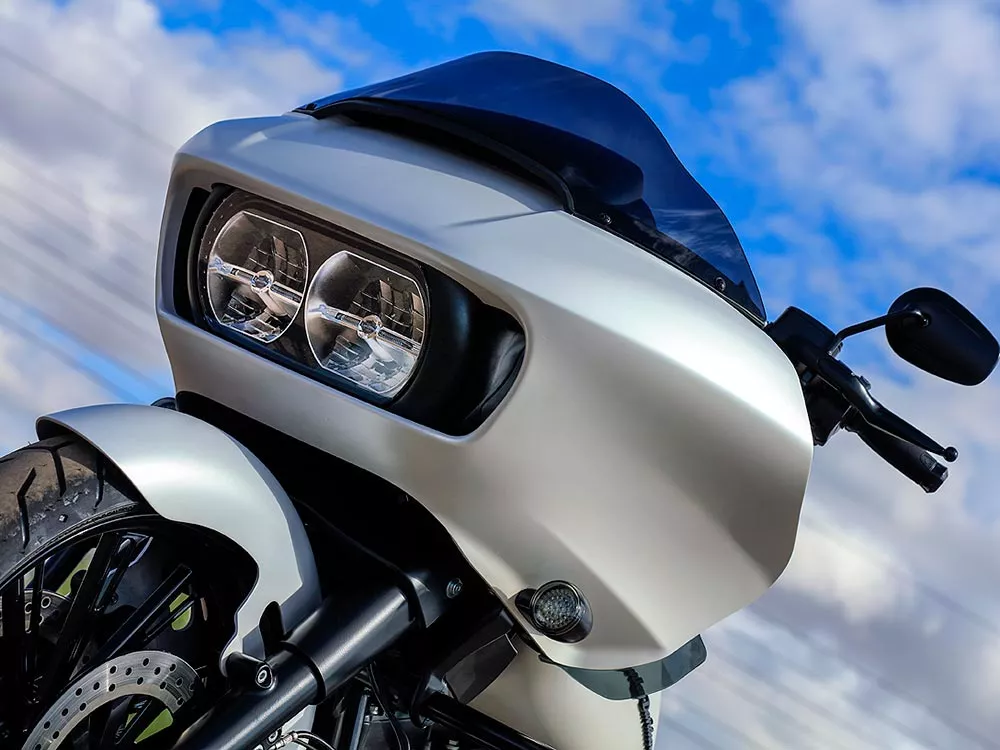 One of the most interesting aspects of this bike is the paint though: "At first I was going to paint the bike orange but at the last minute I had seen a Lamborghini in Bianco Canopus paint; it is a Matte White Metallic and I had to have it. I contacted my friends at Scott's Coachworks in Phoenix and had them get the paint. When I heard how much a gallon of the paint cost, I didn't believe it—$2,000 a gallon! But it turned out just how I wanted."