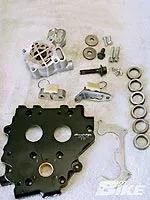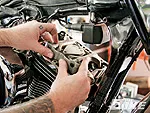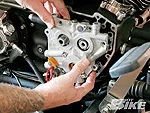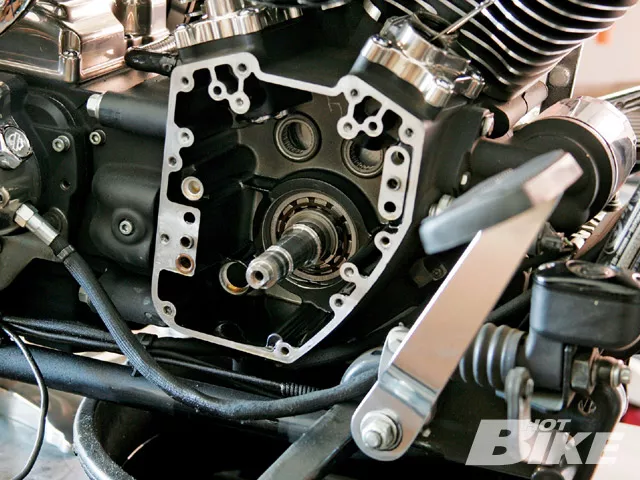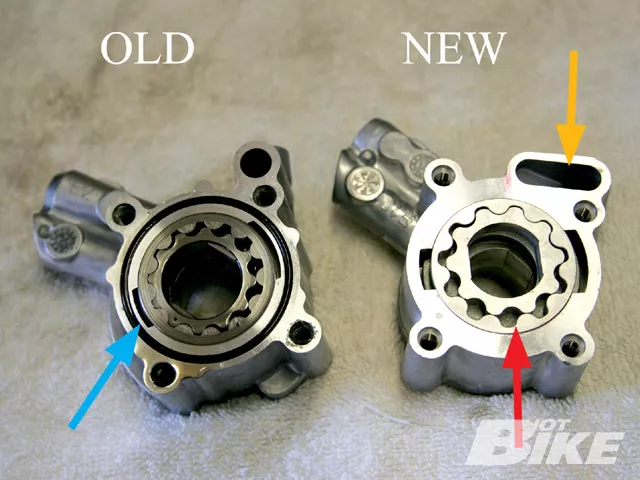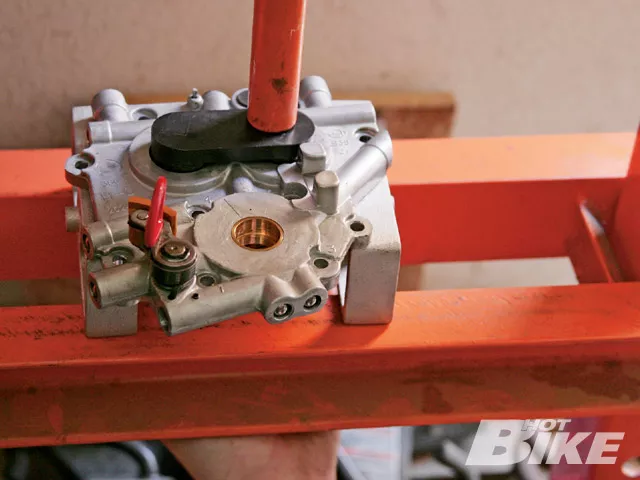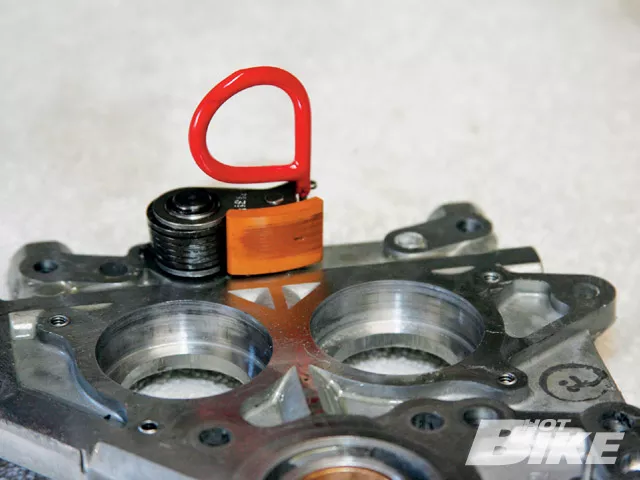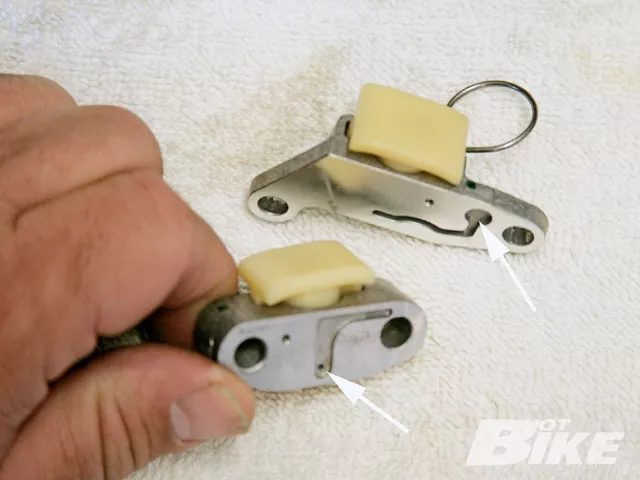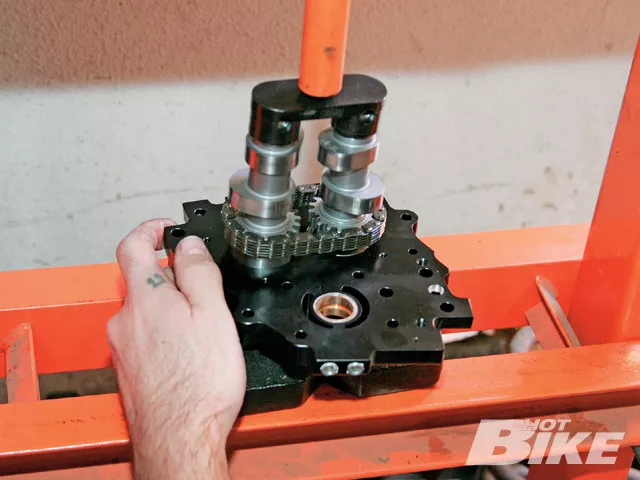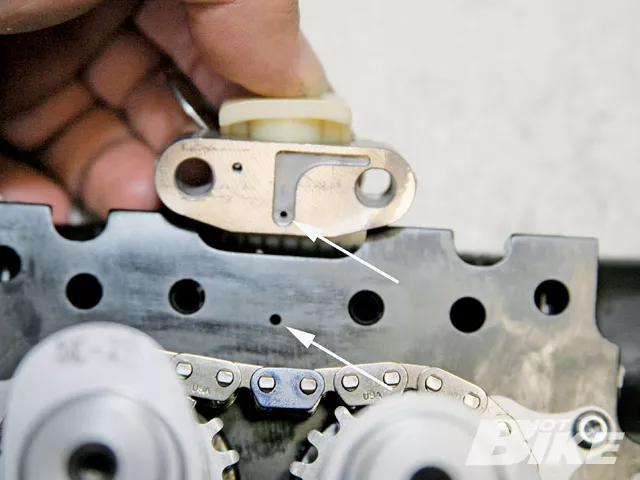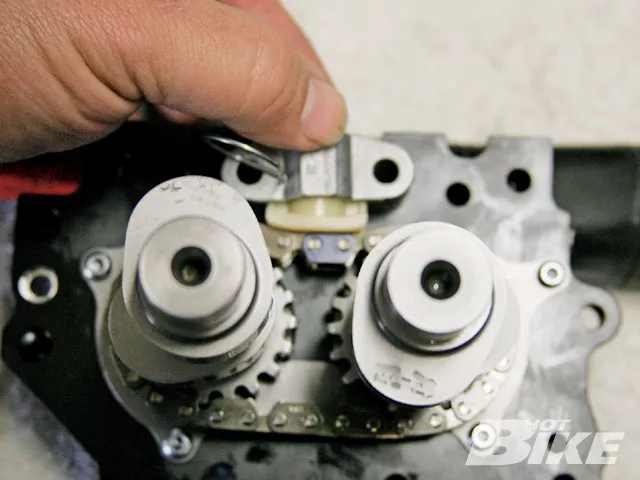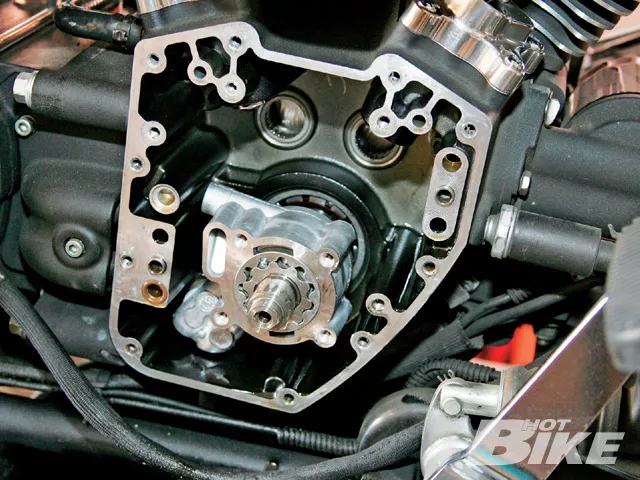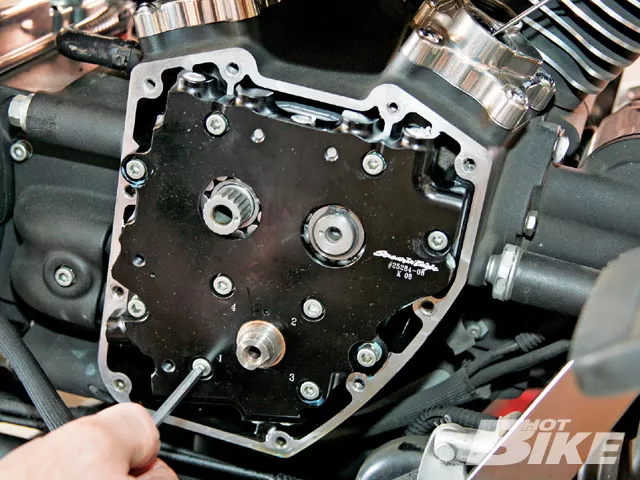 Not that we need to point out how lucky we are at HOT BIKE, but we are very fortunate to get our hands on some of the newest and coolest things out there in V-Twin land. We still get excited when a box of new parts shows up on our doorstep. But, our favorite part of receiving these cool parts is bolting them onto a bike for you to check out.
For example, we received this Screamin' Eagle Hydraulic Cam Chain Tensioner Plate Upgrade Kit from Harley-Davidson. This kit updates the cam chain tensioner of your early-model Twin Cam engine to the latest design, as featured on the Twin Cam 96ci engine. The billet cam support plate has been designed to allow the installation of the late-model hydraulic cam chain tensioners to early Twin Cam-equipped models with the use of your existing cams, and is pre-assembled with crankshaft bushing and an oil pressure relief valve. The hydraulic cam chain tensioners will significantly outlast the spring-loaded tensioners, and are an ideal addition to an engine modified for improved performance. In addition, if needed the '02-06 models feature the late model single row front cam chain and sprockets ('99-01 models use the existing front silent chain). The kit includes the improved late-model oil pump that increases flow by 8 percent and scavenging by 22 percent for better cooling. This improves the stock oiling system to increase oil flow to piston oil jets, cam chain tensioners, pinion shaft bearings and connecting rod bearings
The kit fits '99-06 Touring, '00-06 Softail and '99-05 Dyna models, and retails for $429.95. We installed the kit on a '01 Ultra Classic with a little over 25,000 miles. The owner Brian happens to be a Harley tech and was glad to let us use his bike for the install.
| | | |
| --- | --- | --- |
| | Before the install | After the install |
| Cold idle | 30psi | 40psi |
| Warm idle | 18psi | 32psi |
| Cold at 2750 rpm | 32psi | 50psi |
| Warm at 2750 rpm | 30psi | 42psi |