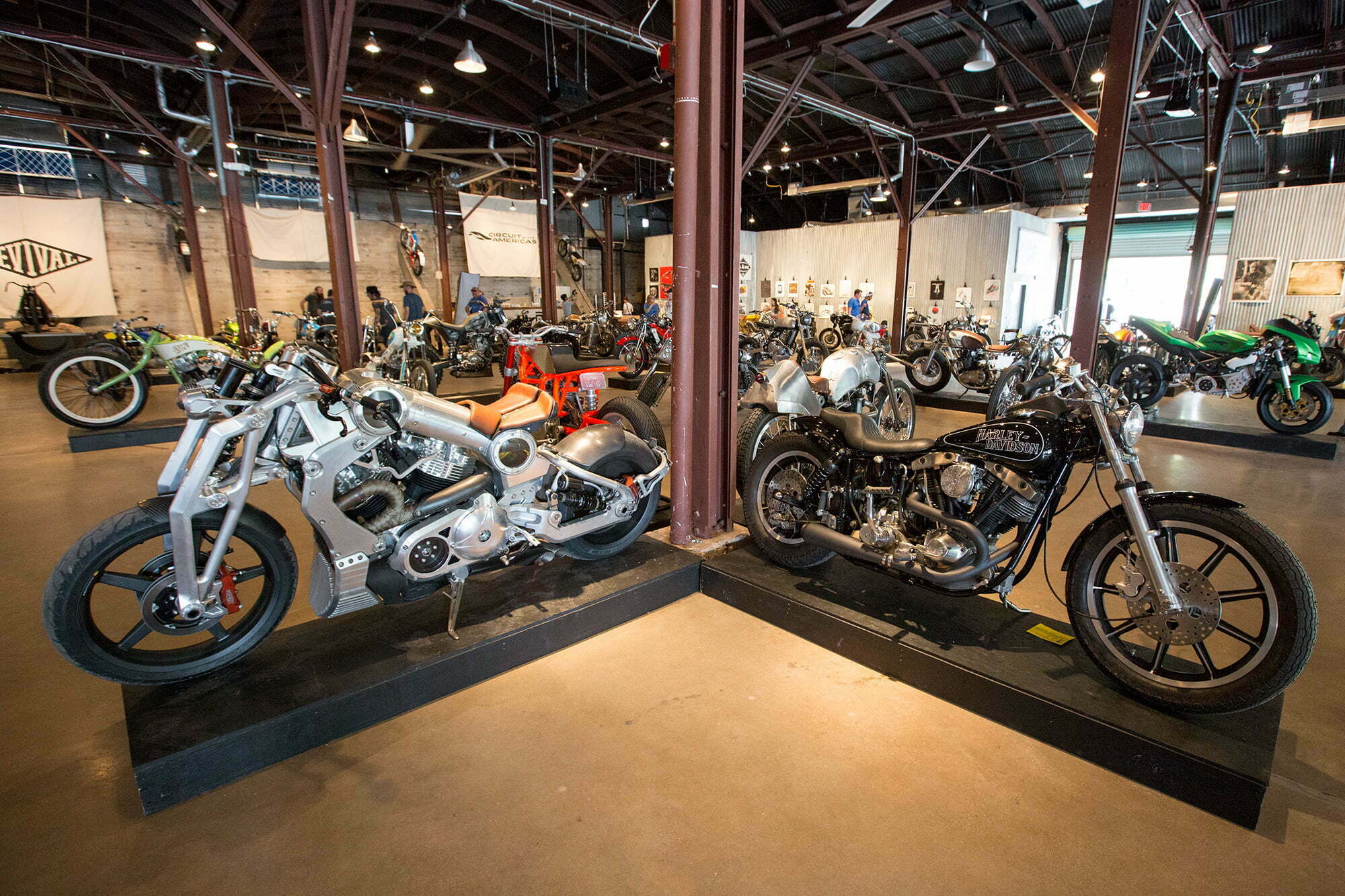 The Handbuilt Motorcycle Show really outdid themselves this year for the 3rd edition of the annual show run by the fine folks at Revival Cycles.
The Handbuilt Show has a fantastic location and setting on the east side of Austin where all the cool places to go hang out, eat , drink and shop are. Ease of accessibility to show and it's admission price, FREE, make it a no brainer to go check out whether one is a seasoned motorcyclist or just a curious passerby.
Run in conjunction with the big Moto GP race that runs just outside of the City, there is always an amazing and eclectic mix of bikes and people that show up for The Handbuilt Show. The Show features custom motorcycles in a cool gallery setting by some of the most well known names in the business and some great up and coming builders as well along with some great motorcycle inspired art featured on the walls and throughout the venue.
This year Indian Motorcycle along with Roland Sands Design held a round of their "Super Hooligan" race tour just across the street from the show venue.
Super Hooligan is flat track racing on street based motorcycle over 750cc's. Back up a second, flat track racing in Downtown Austin you say? Yeah, sounds crazy but not for the Indian and RSD crew it was no problem. A track was constructed in less than 48 hrs where the Super Hooligan machines roared around the dirt oval for the thousands of crazed show goers on opening night of the show. Good times!!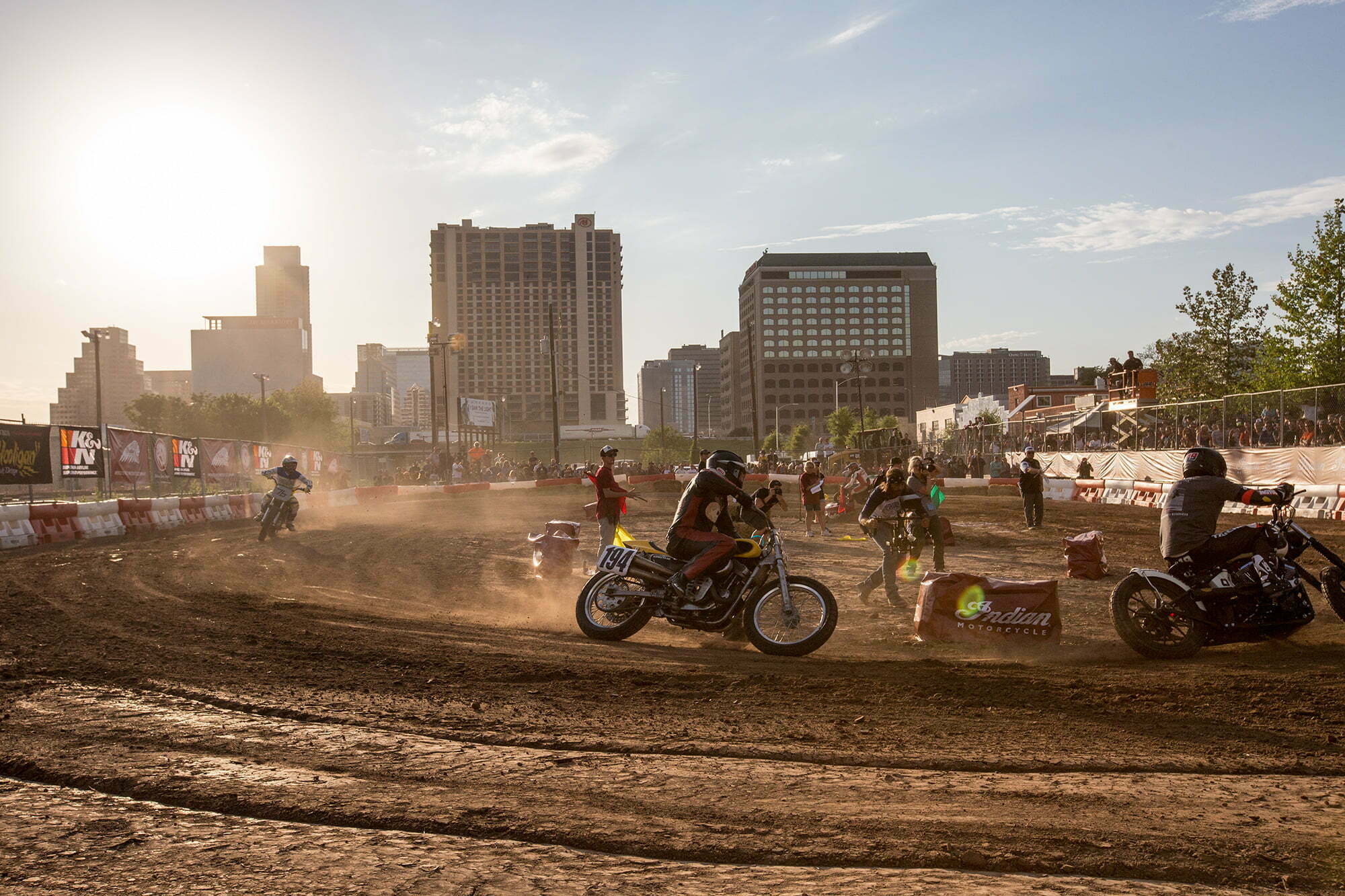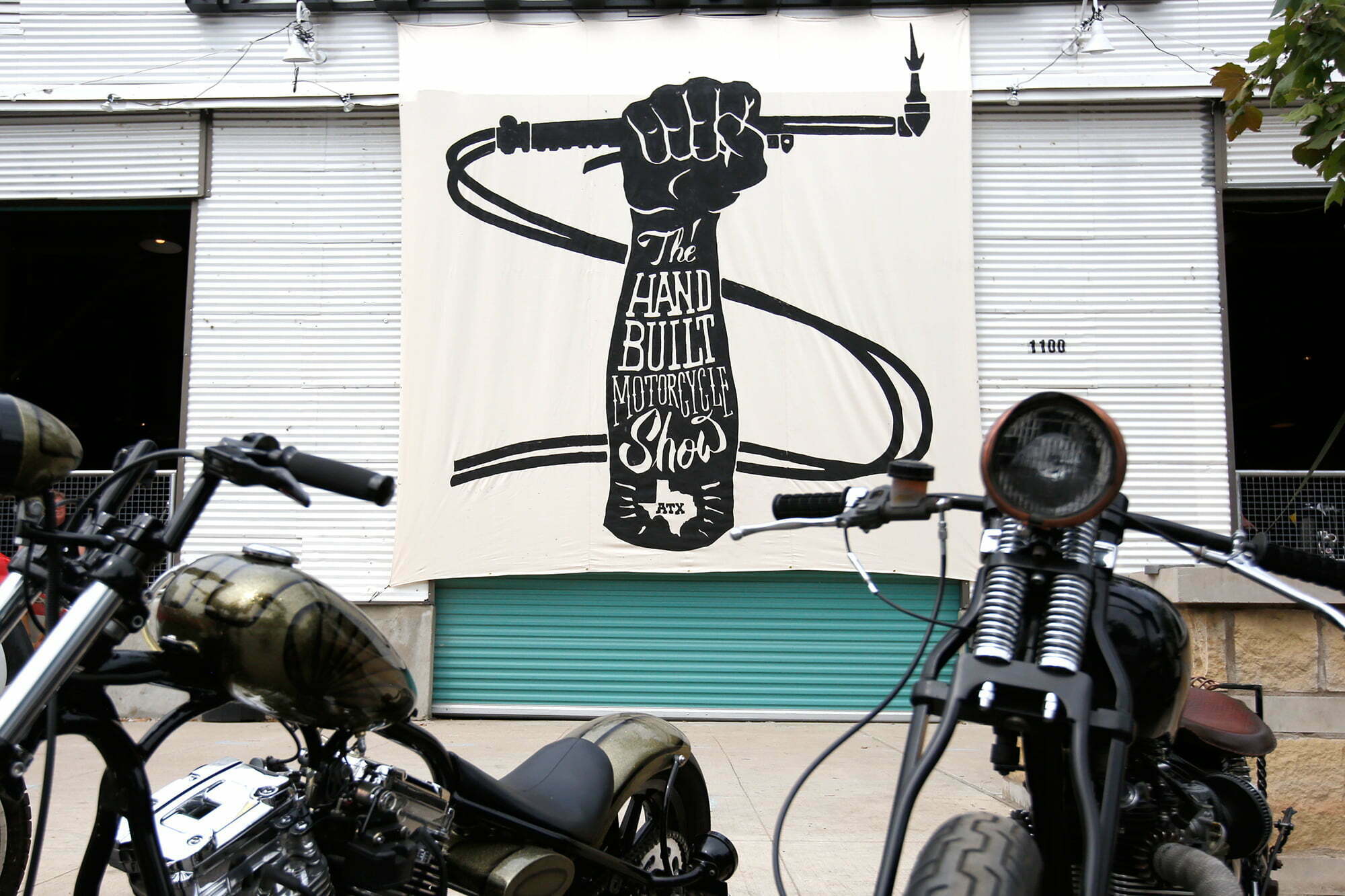 The Handbuilt Show is a 3 day event and open very late on Fri and Sat, until Midnight, to ensure that everybody gets a chance to
view all the goodness.
An entertainment staple of The Handbuilt Show is the Wall of Death by the American Motor Drome Company. The Wall Of Death is America's original extreme
motorcycle stunt show. Motorcycle daredevils ride vintage american motorcycles on a vertical wall in a silo-shaped wooden cylinder 30 feet in diameter. If you have never see it before you are really missing out.
With plenty to do and see around the great city of Austin this is a must attend event for every motorcycle enthusiast out there!!
See you next year in Austin!!