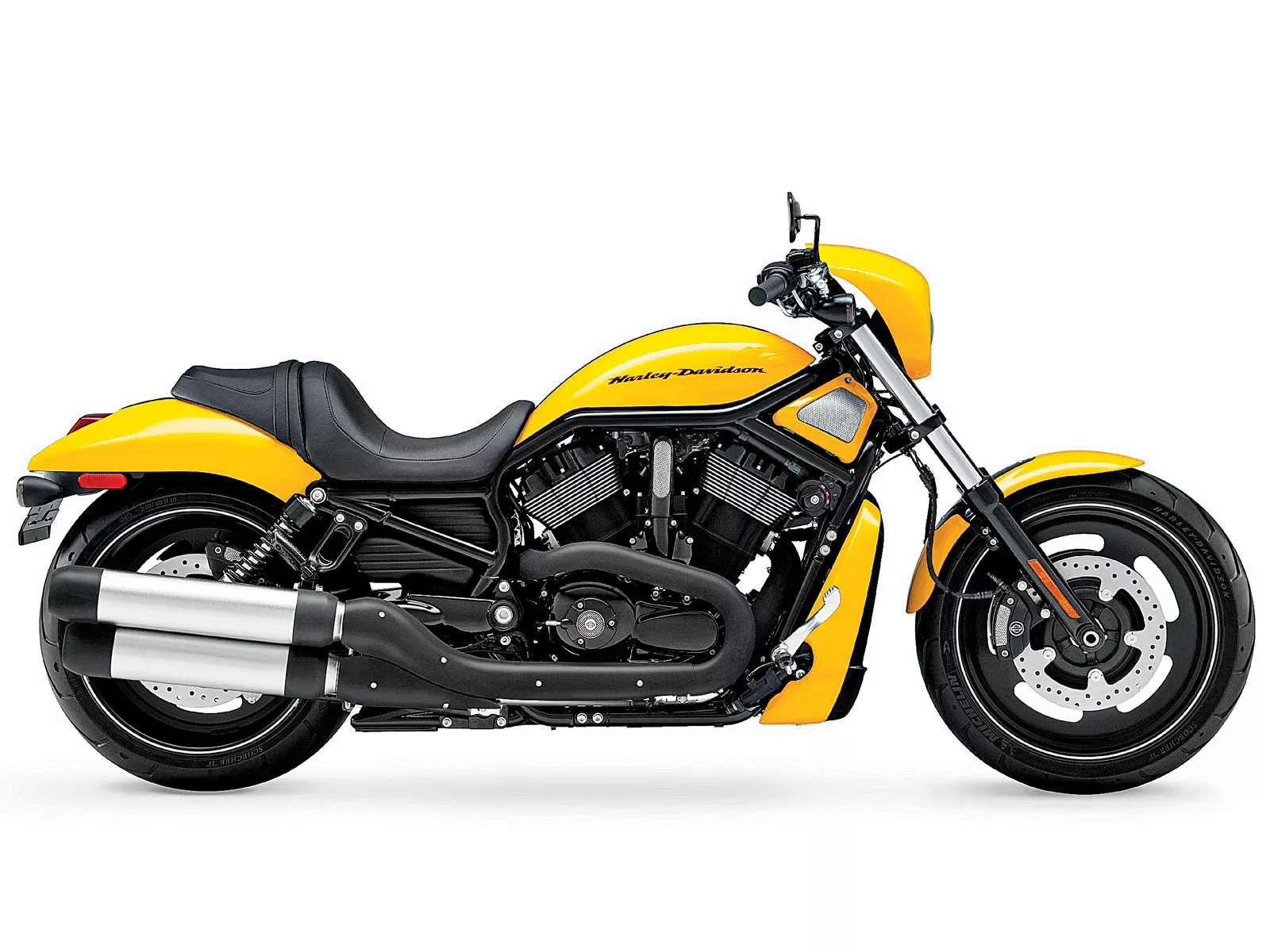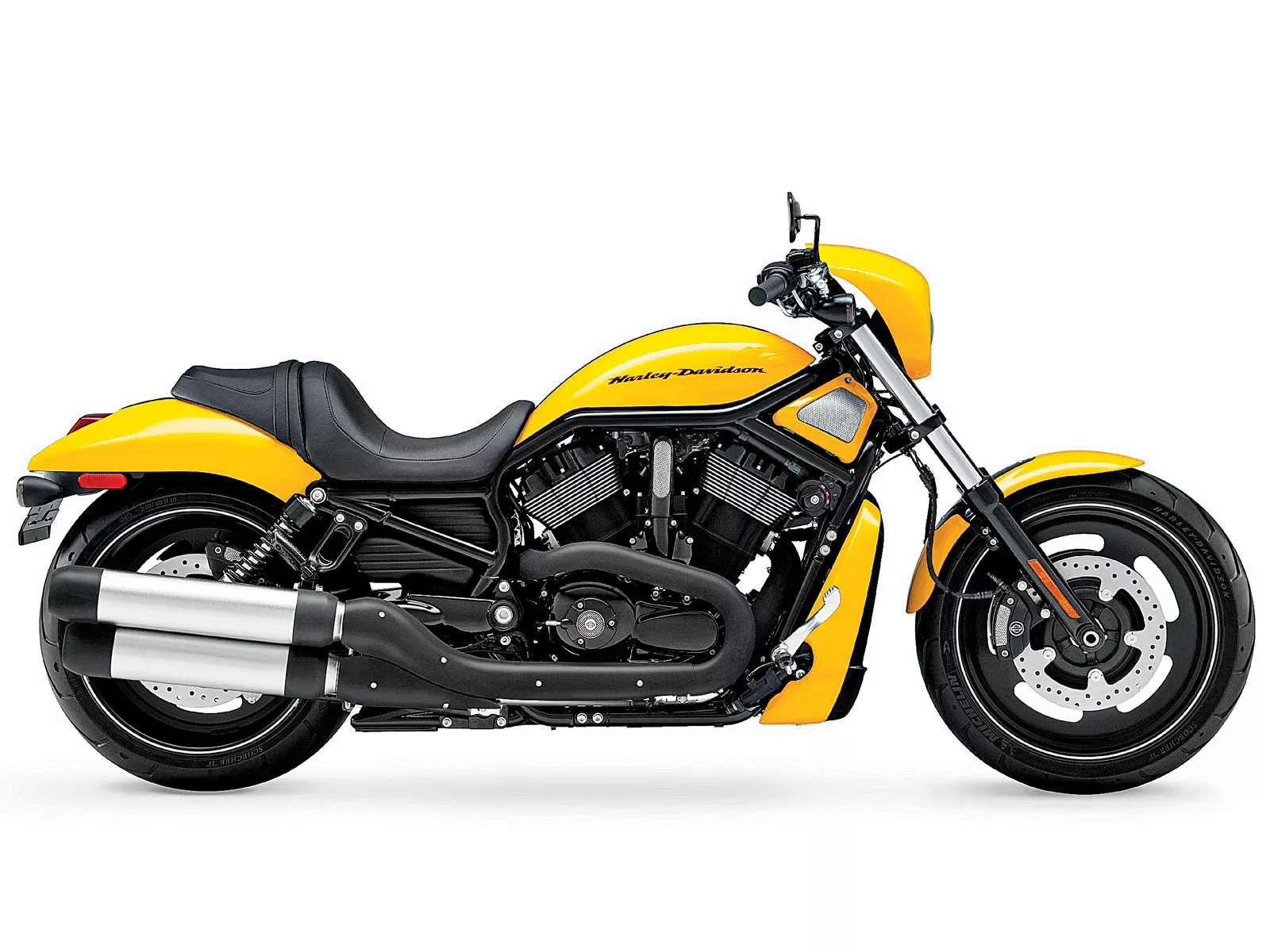 Just like the fuzzy black and yellow stripes on a bee, it's evident that the Chrome Yellow and Black paint on this two-wheeled machine serves as a warning to all-mess with it and you'll get stung. For those who like to get under people's skin and irritate them, Harley's '11 bumble bee-esque Night Rod Special just might be the bike. Don't fret though, if bright yellow isn't your thing, H-D offers the Special with less flash and more ass-kickin' attitude with a Black Denim base accented by a classic Harley Orange racing stripe. Oh yeah, Brillant Silver and Sedona Orange basecoats are available as well.
Security
New for the '11 Night Rod is Harley's Security Package option, which includes the factory-installed Harley-Davidson Smart Security System with a hands-free fob and Anti-Lock Braking System.
Rubber Side Down
Also new for this year, H-D diversified its rubber recipe by outfitting the '11 V-Rods with Michelin Scorcher tires. The Night Rod Special still sports a meaty 240mm on a 18×8-inch rear wheel, and the front holds a 120mm tire on a 19×3-inch rim.
Liquid Metal
At the heart of the Night Rod is the liquid-cooled, 76.28ci, 60-degree V-twin Revolution engine. With a 4.134-inch bore and 2.835-inch stroke, the Revo puts out a claimed 85 lb-ft of torque at 7,000 rpm, and gets 42 mpg on the highway and 34 in the city-if you're not stoplight racing it, that is.
Don't Slip
To help reduce clutch lever effort and avoid rear wheel lock-up and ease the herky-jerky feeling of hard downshifts, the V-Rod is outfitted with the Slipper clutch. The clutch is designed to "slip" during heavy loads to the drivetrain and reduce wheel hop associated with rapid downshifting.
Just the Facts
Engine: ** 76.28ci Revolution
**Trans: ** H-D five-speed
**Front/Rear Tire Sizes: **120-19/240-18
**Fuel Capcity: 5 gallons
Wheelbase: 67.2 inches
**Weight: ** 643 pounds
**MSRP: ** $14,999