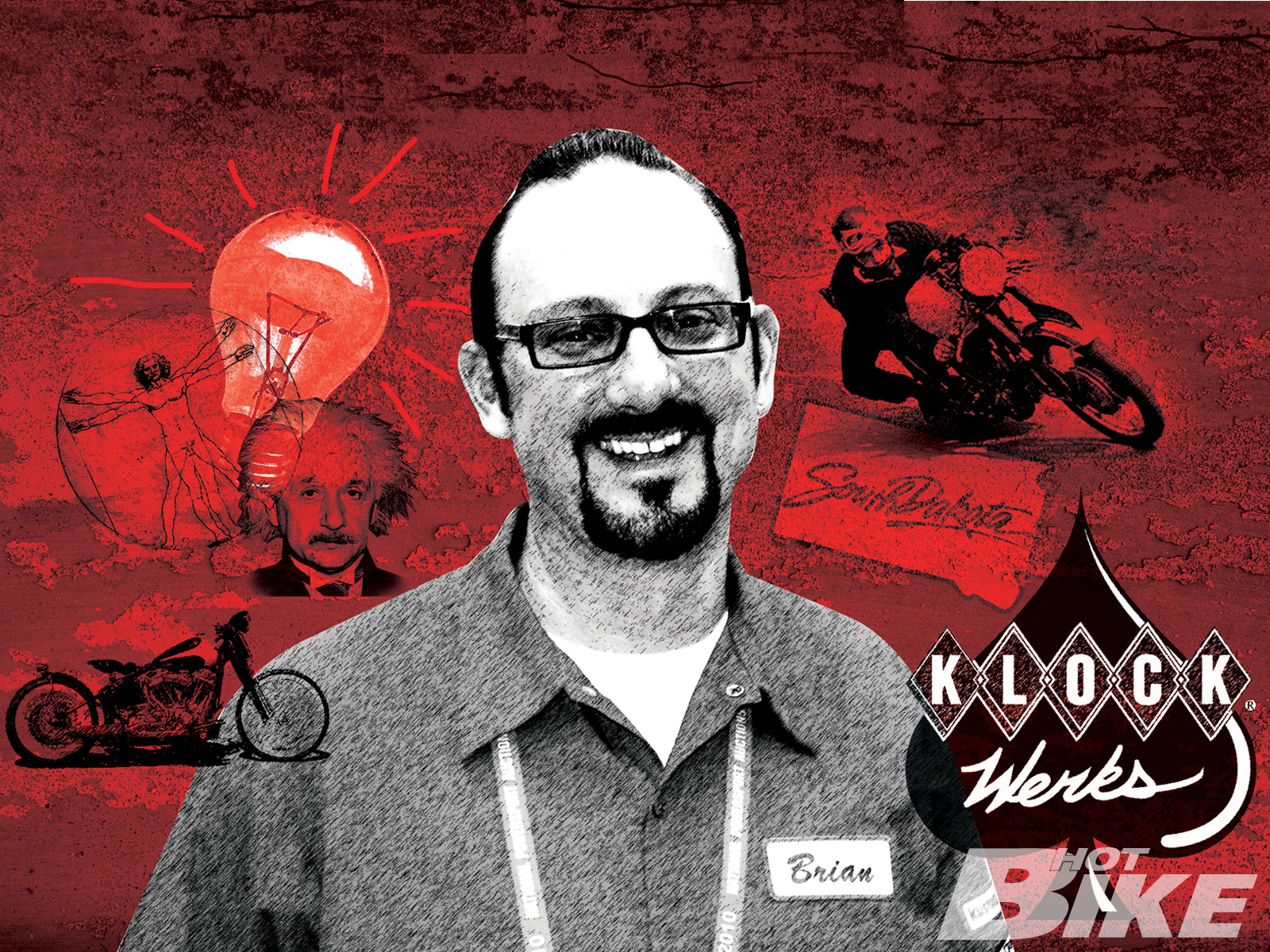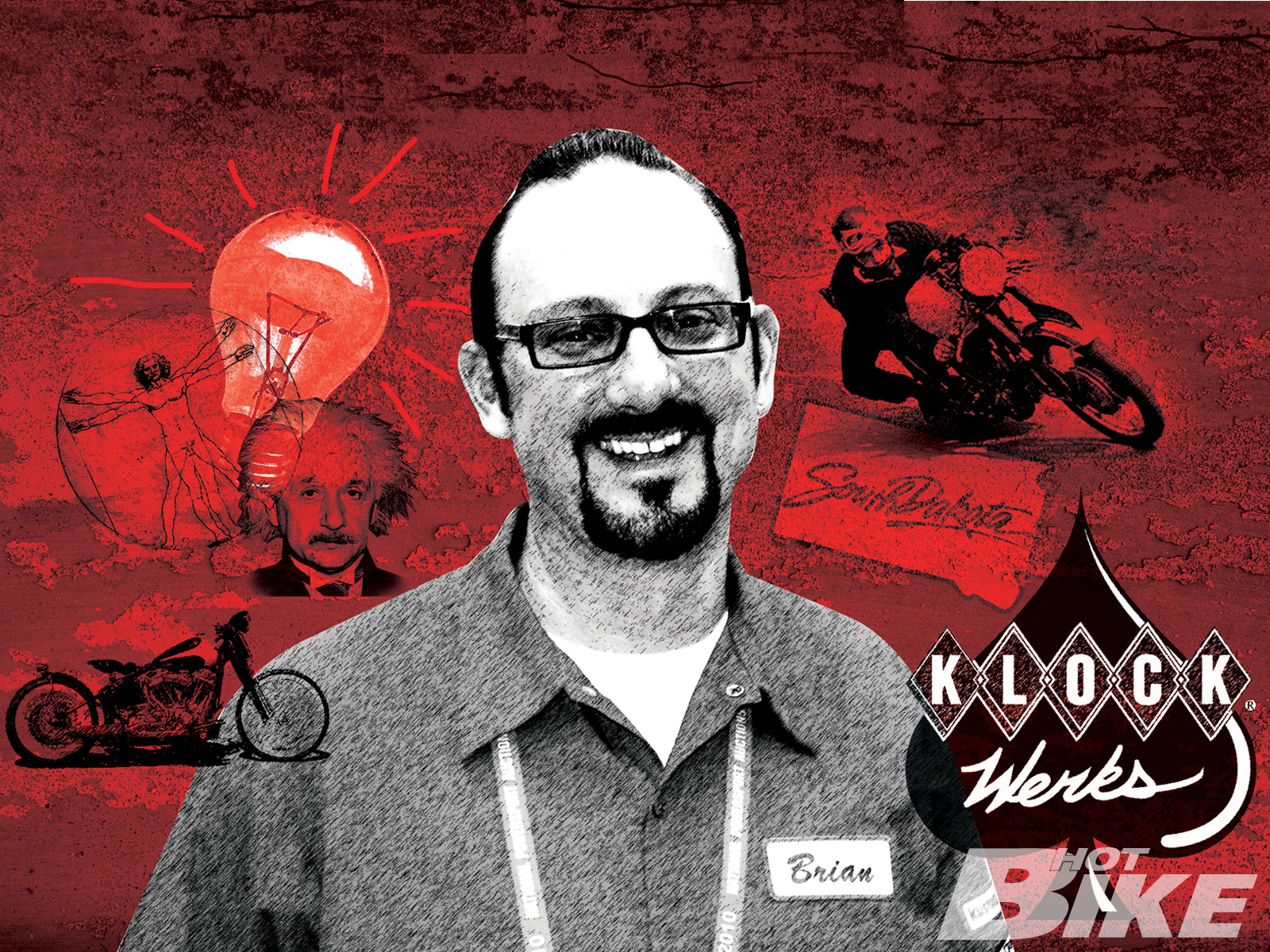 Describe yourself in three words.
Visionary. Detailed. Ambitious.
Why the motorcycle industry?
_My first "business" was charging local kids to ride on my mini bike, which led to me purchasing a brand-new motorcycle before I ever owned a car. There is a certain camaraderie among motorcycle riders that cannot be found anywhere else. _
What do you see in the industry's crystal ball?
As things generally cycle about every 10 years, there seems to be a return to café-style bikes, rubber-mounted chassis, and hard-line street-racer-type motorcycles. On the business side, I see a strong return to good old-fashioned customer service; taking care of customers because they take care of you. Without customers, I would not have a job. Of course there will always be fast baggers, and I see the brakes, suspension, etc., getting better and people will start riding them farther, rather than owning strictly show bikes.
What is your greatest accomplishment?
Marrying Laura Klock.
Favorite all-time motorcycle?
Cherry Bomb Bobber. As for a production bike, Harley-Davidson FXR.
Who inspires you?
God, family, successful businessmen, and successful designers. They are all tied together by integrity and the will to do good for others.
What's your biggest regret?
Only regret is that I may not have shared enough information with people and asked for help soon enough. I was fearful that if I shared my ideas, people would steal them, and my pride as an entrepreneur told me that I could do everything myself. If I don't share my ideas and designs to help inspire and educate future bike builders, then what was it worth? Otherwise, in hindsight, I have been more fortunate and blessed than I ever expected to be. And if it were to end tomorrow, hat's off, it's been an amazing ride.
What is your proudest moment?
The year 2006. We were picked to build a bike for Drag Specialties, and competed in and won the Discovery Channel Biker Build Off. We started our own production line of parts, traveled to the Bonneville Salt Flats to set our first national land speed record, I got engaged and officially started my family, played a huge part in launching the bagger craze, and last if not least, teamed up with Cherry Bomb to build the Bomb Daddy Caddy, which was part of the Hot Rod Power Tour for two years. We also ended the year by designing the flare windshield series.
Favorite place on Earth?
Anywhere, as long as I am with my wife and daughters. I could have said Mitchell, South Dakota, but I thought that would be too corny.
Biggest pet peeve?
People who think that making a custom motorcycle means bolting on every possible part that they can.
What are you currently working on?
The design team has a lot of cool parts coming out that I am not at liberty to talk about. A personal bike project I have going on is the board track bagger. It will meld traditional board-track styling with a rubber-mounted bagger chassis, small leather saddlebags, and a 124ci S&S; motor with B2 heads.