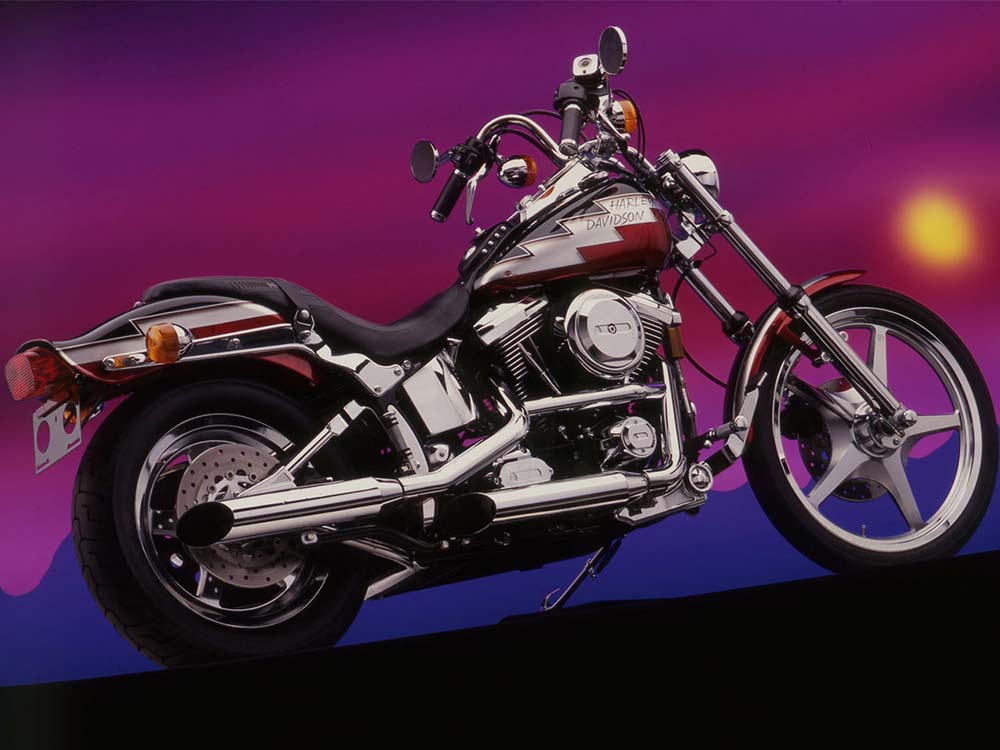 This article was originally published in the August-September 1999 issue of Cycle World's Big Twin magazine.
There are business experts out there who argue that the age of mass production is over: No longer do we all want to be driving the same car in the same colors, owning the same clothing, watching the same TV shows. No, that was for the 20th century, when factories, be it for Fords or sitcoms, could only churn out slight variations on a basic theme. For the millennium and beyond, claim these pun­dits, we are entering the age of "mass customization," the efficient manufacture of products customized to and for the individual buyer.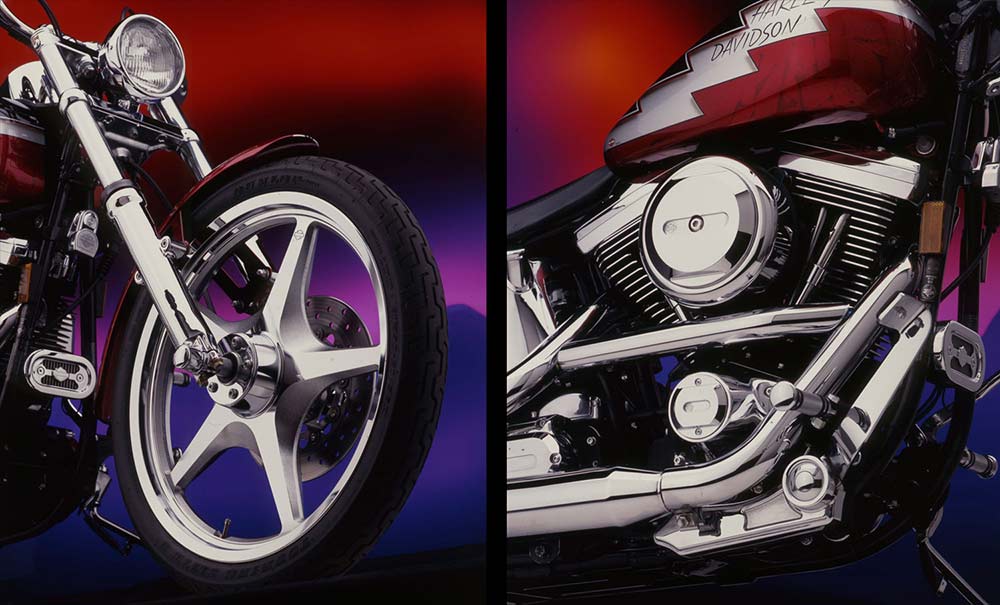 If that's the case, Harley-Davidson aims to be one of the companies leading the way. A couple of months ago, it announced the test case for its ability to offer relatively small quantities of highly customized bikes in its FXR2 and FXR3 revivals. Now it follows that up with its "Radical Custom Paint Program," a service that allows current H-D owners or dealers to fit bikes with bodywork that looks as though it just came back from a top-level custom painter.
---
---
As explained by Parts & Accessories Marketing Manager Steve Karrasch, the system is simplicity itself: "Basically, it's a limited edition series of unique paint schemes marketed for H-D motorcycles. They're hand-painted series, typically with no more than 100 sets done of a particular paint scheme or color combination. We start with all new components, including the sheetmetal. It's hand-painted with multiple coats and hand-rubbed be­tween each layer."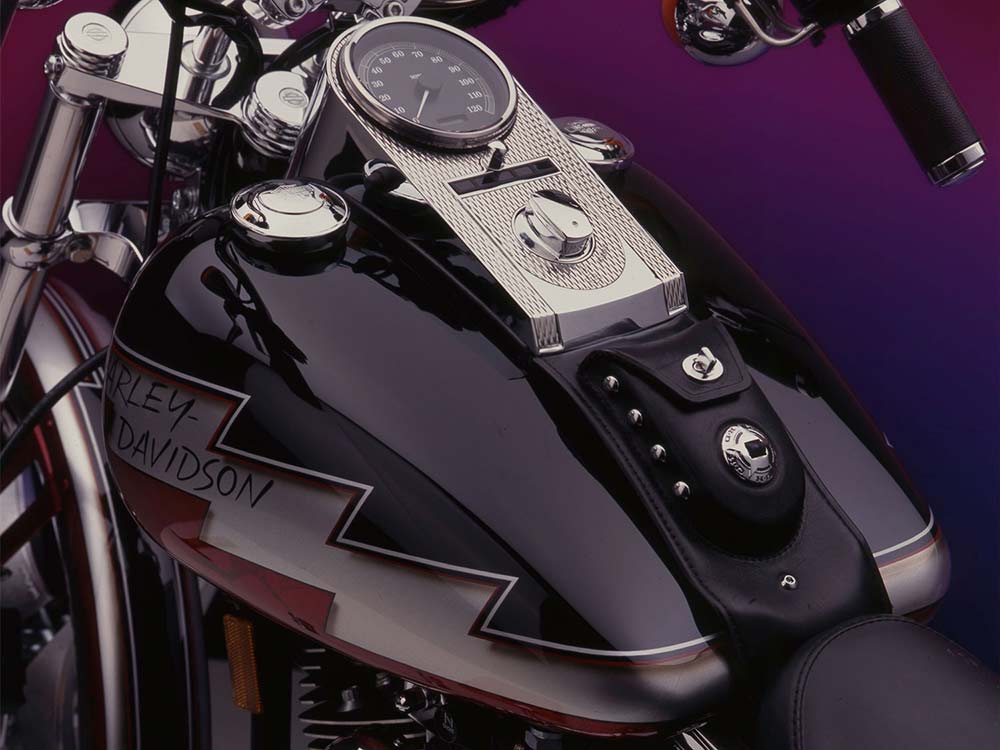 It's not an inexpensive program; the first set offered, the zigzag paint scheme for the Softail Custom, carries a suggested retail price of $2499, including left and right tank half, front fender and rear fender. Of course, its availability was just announced this past May 1st, and by May 28th, all 200 sets (100 each of two color combinations) had already sold out to dealers. Many of the dealers are likely to fit new Softail Customs with the bodywork and offer the two sets as a combination, while others will stock it as a display item.
That's all part of the program's plan, according to Karrasch. "It offers the possibility for immediate gratification from having these in inventory; you don't have to wait four months with the bodywork off your bike like you might with a custom paint shop."
While Harley's York, Pennsylvania plant supplies the new body parts, the actual paintwork is being performed outside The Motor Company by a single, unnamed supplier. According to Karrasch, "The outside vendor has gone through all the rigorous testing that Harley-Davidson requires of its vendors so that it's a Harley-Davidson-quality paint job. The paints are the same kind of high-end custom paints you'd typically find used on a first-rate custom paint job, coming from House of Kolor or PPG depending on the individual design."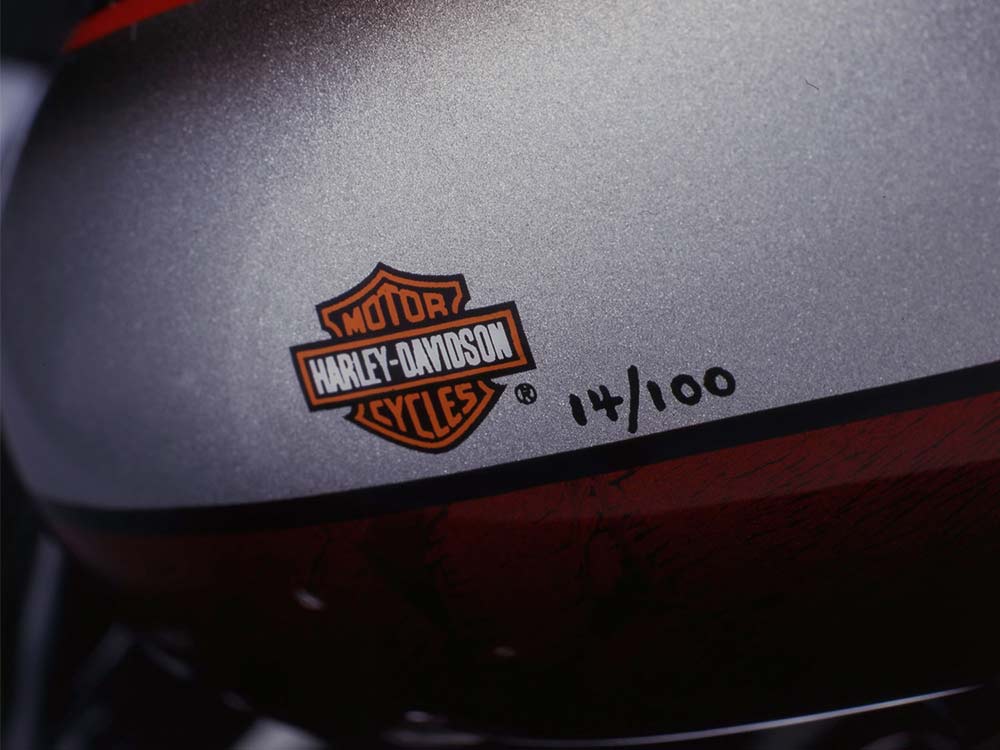 Though the designs of the paint schemes are not initiated by Harley's styling gurus, Willie G. Davidson and Louie Netz, Styling has to sign off on each design. Karrasch says that the schemes "are certainly tweaked by Styling, and have their full ap­proval. Styling is enjoying its involvement because there are limits to what you can do with production paint; it's fun to some something where you only have to satisfy 100 customers, not 3000."
In the end, the Radical Custom Paint program is just another step down the road toward total customization. Harley already offers its customers more ways to personalize their machines than any other bike manufacturer; now it's giving them the chance to get a full-on, limited-edition custom paint job from the factory, with OEM levels of service and quality. Expect to hear more about this and other similar programs in the future.