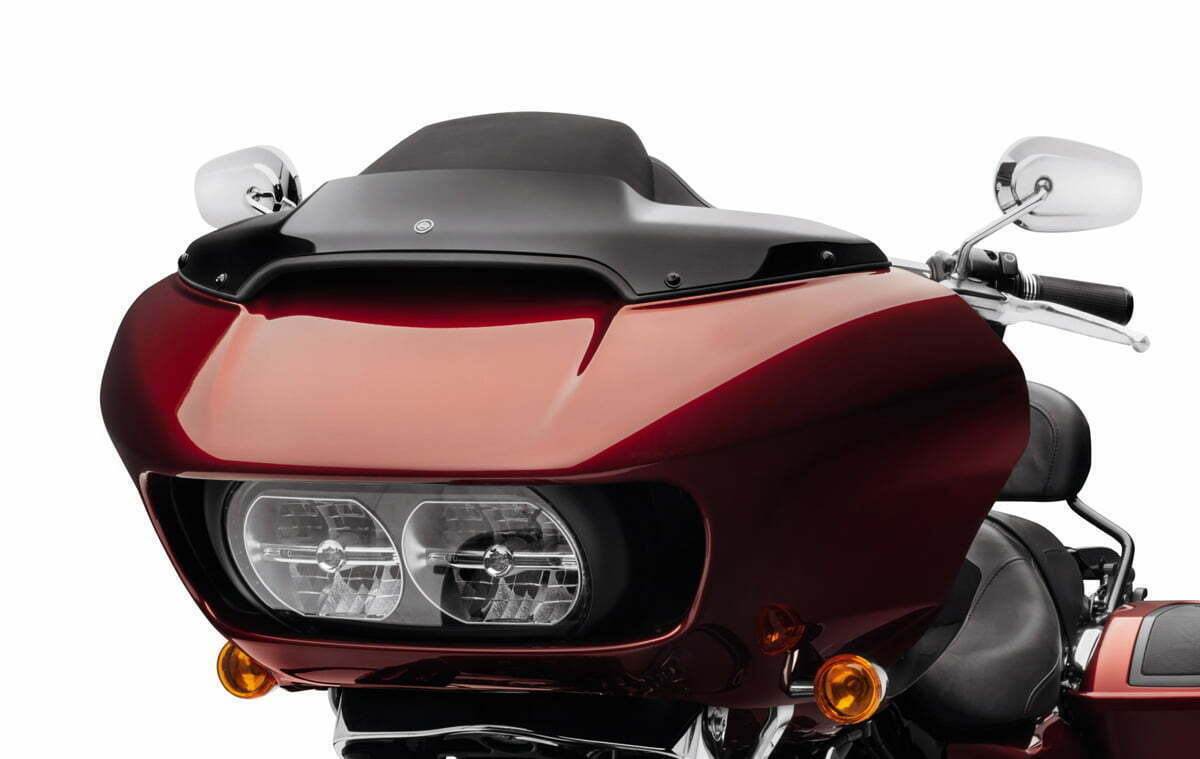 Ride low and lean behind the new Road Glide Low Profile Windscreen (P/N 57400310, $154.95) from Harley-Davidson® Genuine Motor Parts & Accessories. Just four inches high, this minimalistic windscreen accentuates the shape of the Harley-Davidson Road Glide motorcycle fairing, hugs the contours of the Splitstream vent, and provides definition to the transition between the inner and outer fairing. Molded of hard-coated polycarbonate, the windscreen has an opaque black finish. The Low Profile Windscreen fits 2015-later Road Glide models.
These and other Harley-Davidson Genuine Motor Parts & Accessories are available at more than 750 authorized retail locations in the United States and online.
About Harley-Davidson Motor Company
Since 1903, Harley-Davidson Motor Company has fulfilled dreams of personal freedom with cruiser, touring and custom motorcycles, riding experiences and events, and a complete line of Harley-Davidson motorcycle parts, accessories, general merchandise, riding gear and apparel. For more information, visit www.h-d.com.