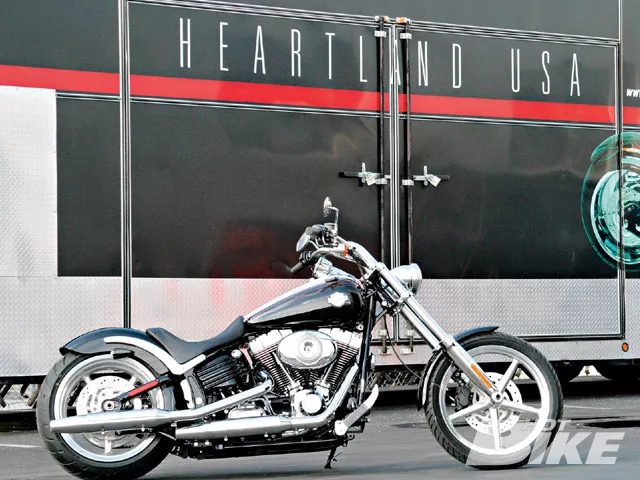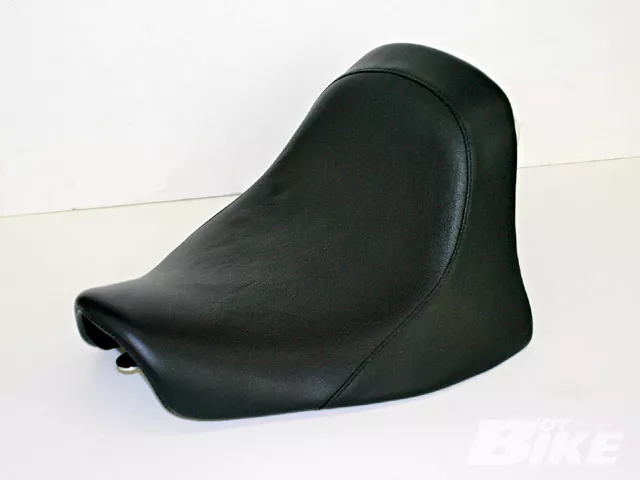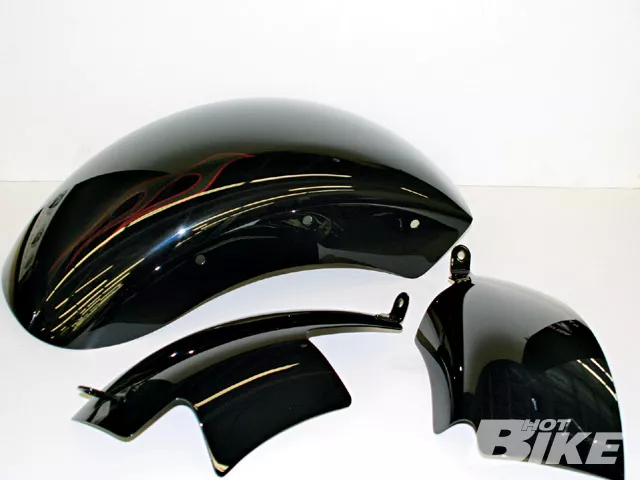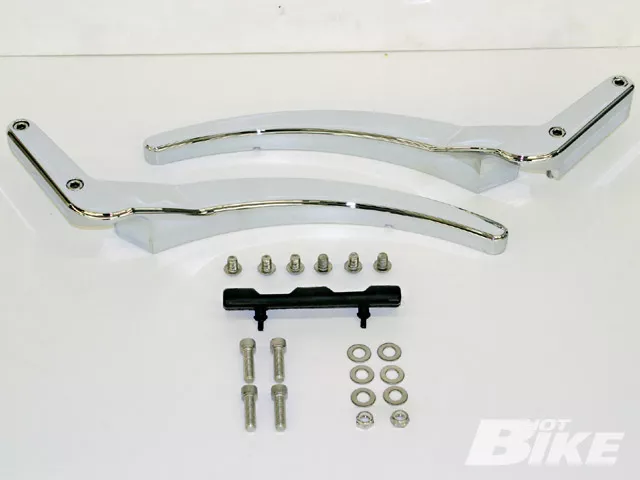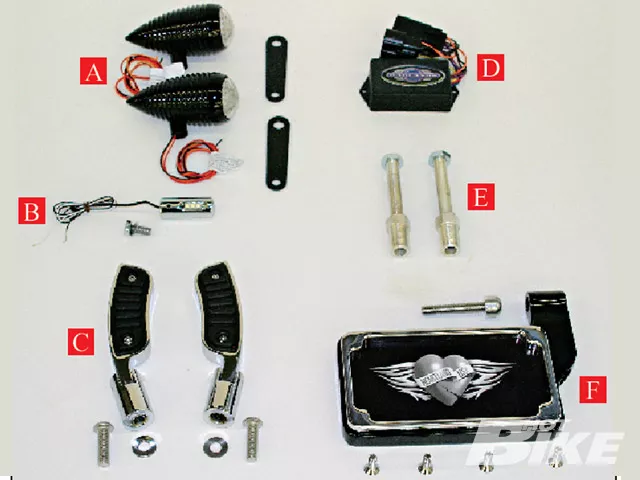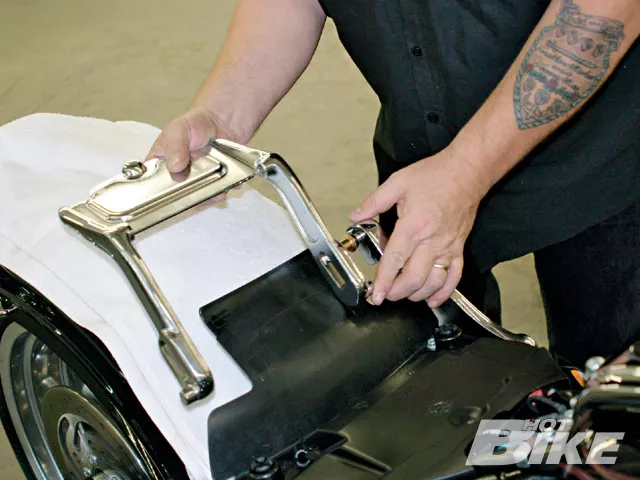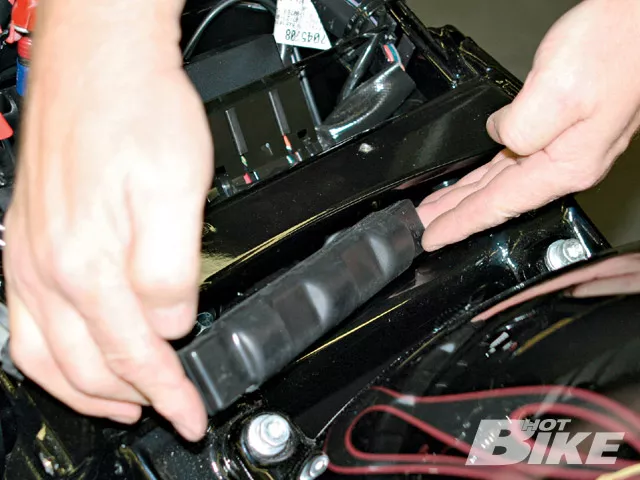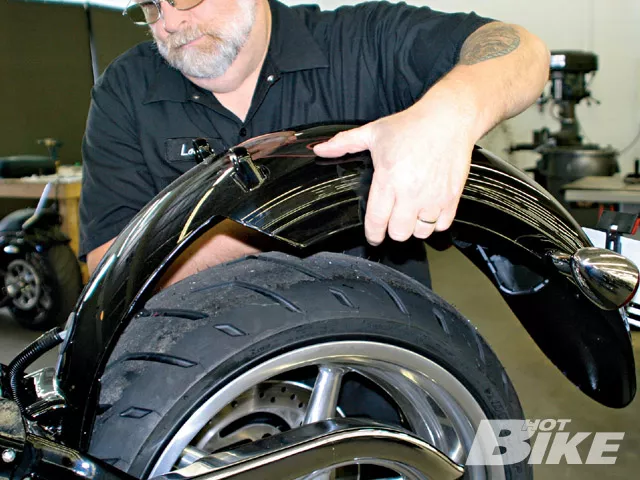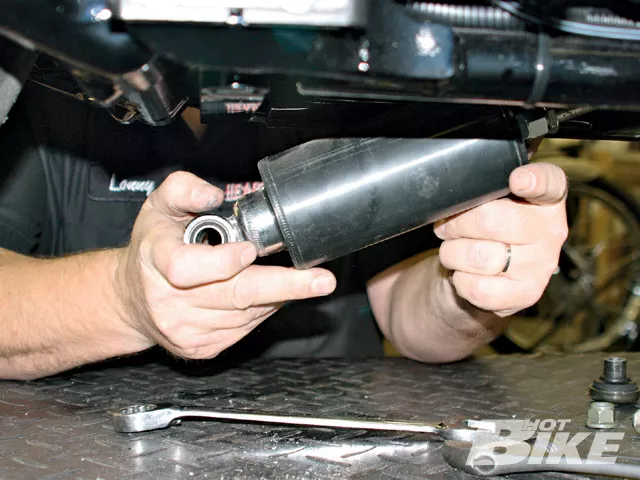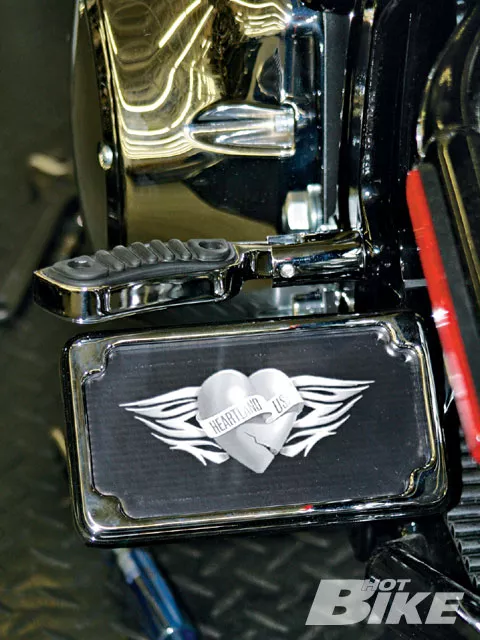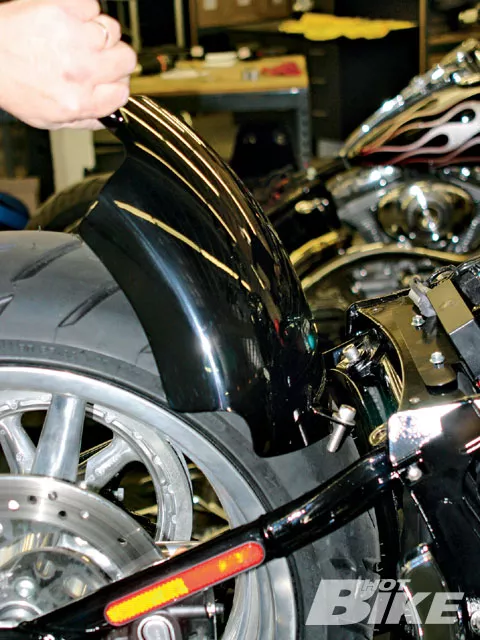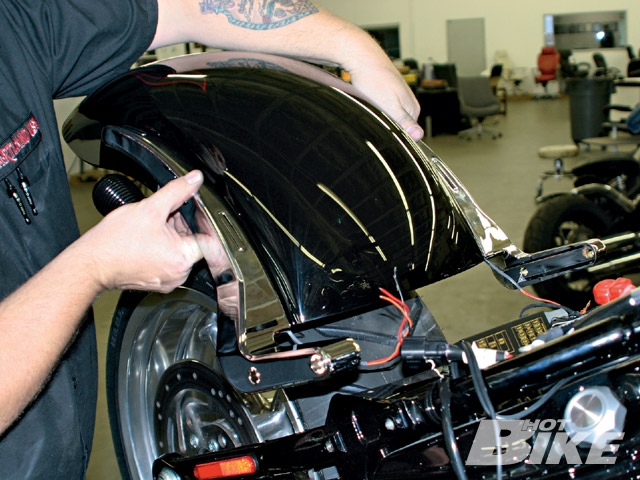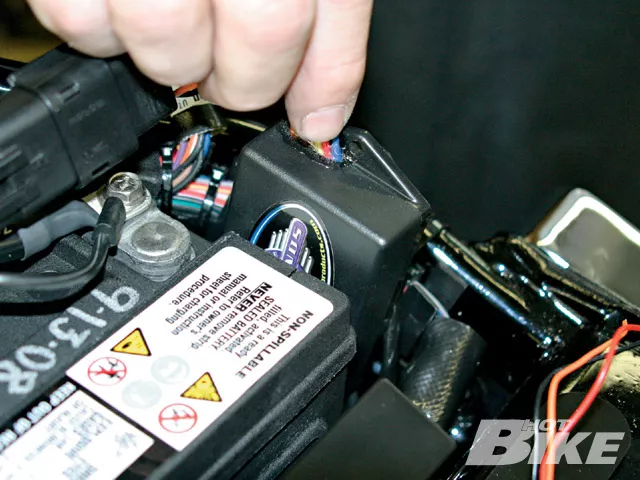 When Harley-Davidson launched the Rocker models to the public, the excitement grew for SoCal based Heartland USA. The company, located in Gardena, California, saw a great opportunity to give this new Softail the Heartland treatment. Heartland USA-whose slogan is "the cure for the common soft-tail," is known for its wide-tire conversions for Softails, and many other bolt-on parts. After a little prodding and tweaking, the company designed a conversion for the Rocker models that dramatically transformed its rearend and the bike's overall stance.
We've heard a lot of mixed reviews about the Rocker, especially the dramatically different Rockertail rear section, and like many of you there are things we like and dislike about the Rocker. Either way, if you're a fan or not, Heartland USA has provided a way to customize the Rocker and make it stand apart from the crowd if you so desire with its E-Z Rock-R conversion (MSRP: $1,999). The kit includes an 11-inch bobbed rear fender, billet aluminum fender struts, steel split rock guards, a solo seat, and all necessary mounting hardware. The conversion removes that gap between the Rockertail rear section and the seat, conjoining the bike into, well, a bike that looks a bit more streamlined than stock Rockers in our opinion. And when used with Heartland's Adjustable Lowering Kit (available separately), which can drop the bike about 2 inches, the conversion takes the Rocker to a whole new level, taking on a sleeker, lower profile. The Rocker used for this install featured a custom paint set, not included in the kit.
We dropped by the Heartland headquarters to see just how easy the E-Z was to install. Lonny Spiva, the guy behind the guy, added a few other Heartland goodies to the stock '09 Rocker C model. The conversion really did provide the antidote for this uncommon Softail's ailment. Follow along and see how it all went.