When Hiro Koiso Racing returned to the Bonneville Salt Flats this year for the annual Bonneville Motorcycle Speed Trials AMA Land Speed Grand Championship, you could argue they really didn't have anything to prove. Hiro had already set the fastest open bike record on the salt at 227.236 mph back in 2017 (also at the BMST) on his JIMS-sponsored and -modified 2006 Harley-Davidson FXD-I-based machine. Pretty impressive stuff, no?
Yes, but for Hiro Koiso, it was but one step in his constant quest to go faster on the salt. This was the guy who at the 2011 BUB Speed Trials in Bonneville set a record for fastest street-legal Harley-Davidson, at a 193.596-mph top speed. So this year, he returned to Bonneville seeking even higher speeds for his stalwart Dyna, which runs a JIMS/T-Man Performance-modified 135ci Twin-Cam engine coupled with a C-1R ProCharger, all of which puts out more than 400 hp to the rear wheel.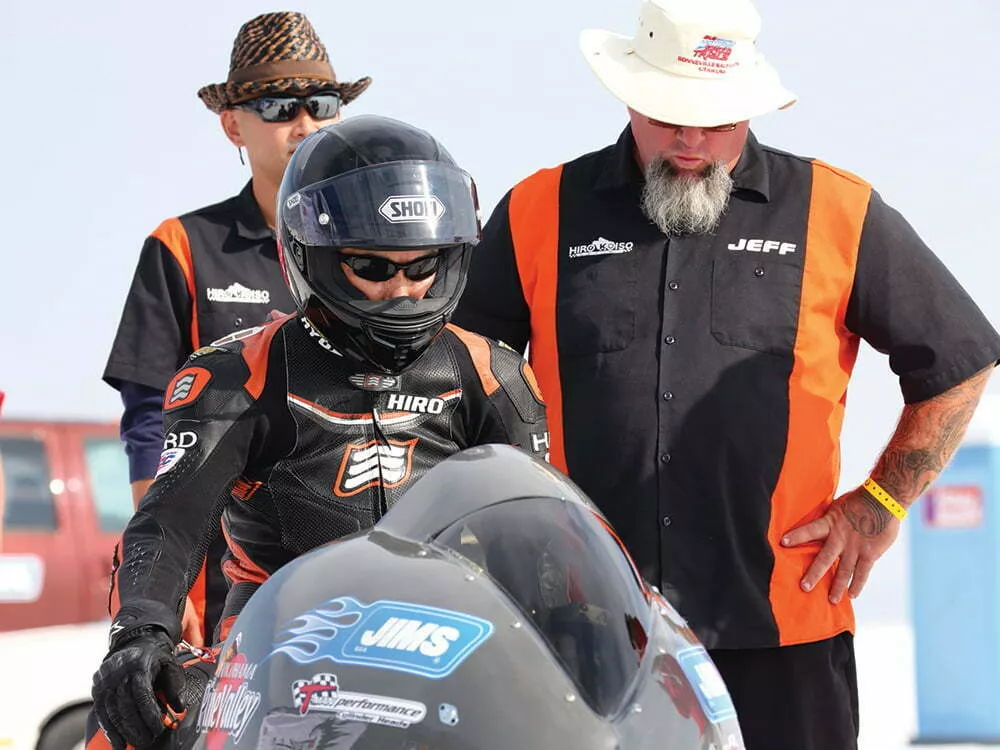 Of course, there was also a different approach this year. The Vegas-based team designed aerodynamic aids to be fitted to the bike to increase speed and add stability, which meant the even-more-modified Harley was now in a different category—the partially streamlined class. It all turned out to be worth it because, after the shakedown passes, on August 27, Koiso then clocked a blistering 259.951 mph on the measured mile. That's the fastest speed recorded for a sit-on Harley-Davidson motorcycle, ladies and gentlemen. Yes, a 200-plus-mph, air-cooled, pushrod, valve-spring H-D Dyna. Wow.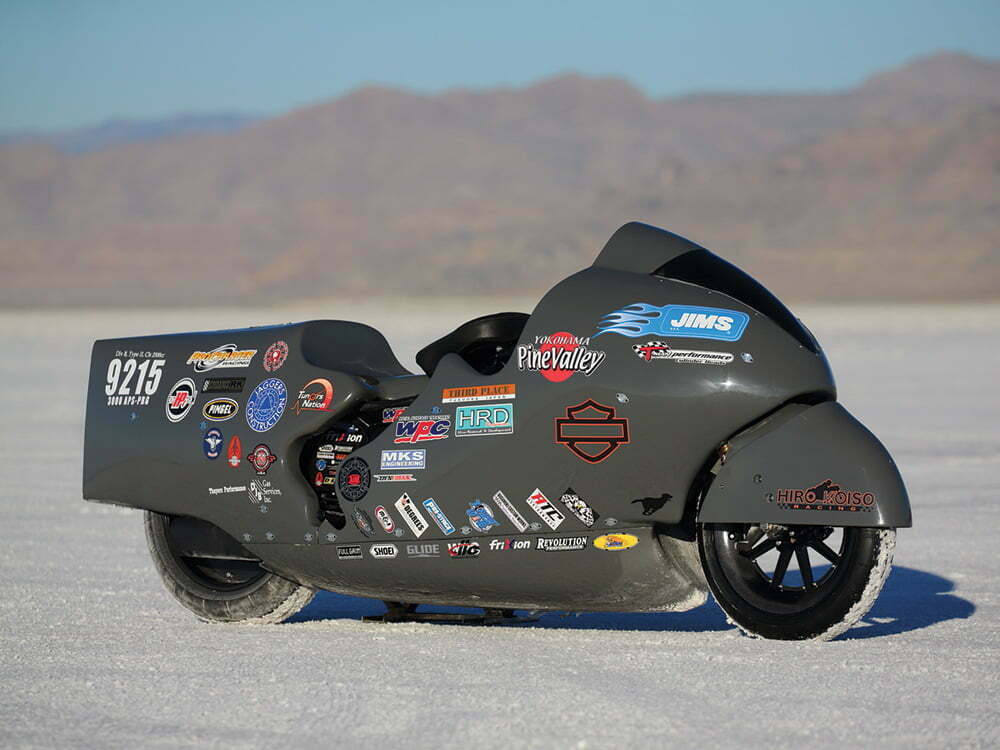 As if that weren't enough, GPS recording from the runs show that Koiso was traveling more than 260 mph. The bad news is that during the timed mile, the front tire began to fail, causing serious damage to the bike and preventing a record return run. For Koiso, it's part of the process: "We could only make a few runs at the BMST this year, but we got priceless information from them. By knowing the cause of failure and what our equipment is capable of, we are going even faster next year. Our next goal will be a tribute to the H-D factory Streamliner efforts from 1970, which set a record at 265.492 mph. We believe it is possible to hit the 270-mph mark."
---
Related: Indian Motorcycle Sets Three Speed Records at El Mirage
---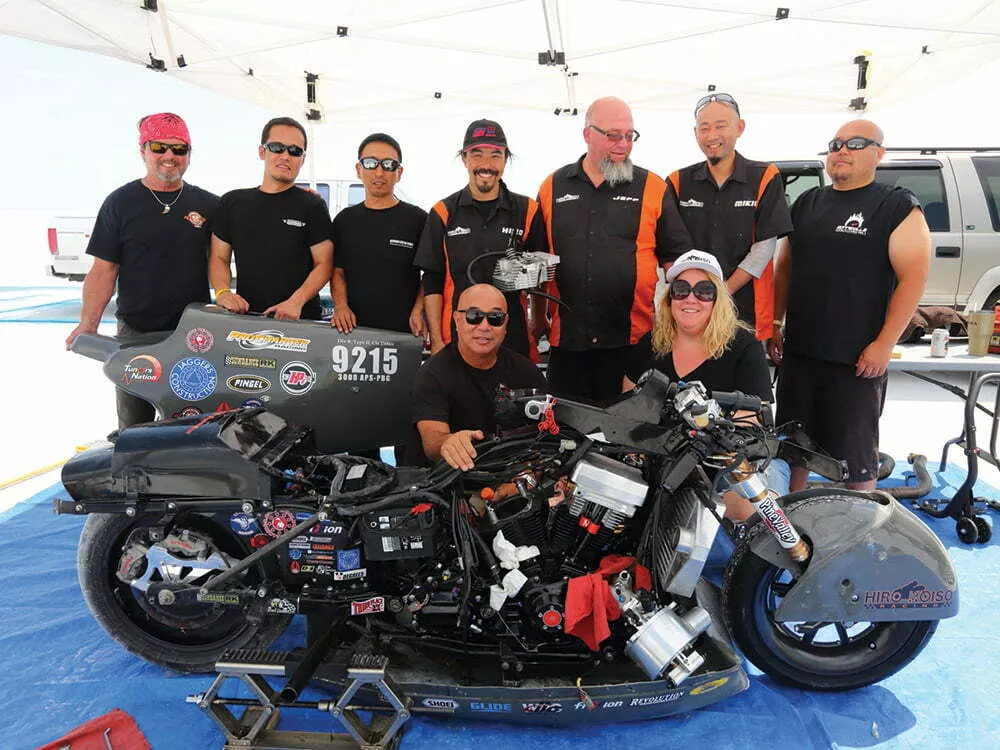 And despite that tire failure, the team did end up with another record at the 2018 BMST: 223.195-mph FIM world record (pending ratification) in Category I, Group A1, Division B, Type II, Class 2500cc. Looks like we'll be seeing Hiro Koiso Racing on the salt again next year.