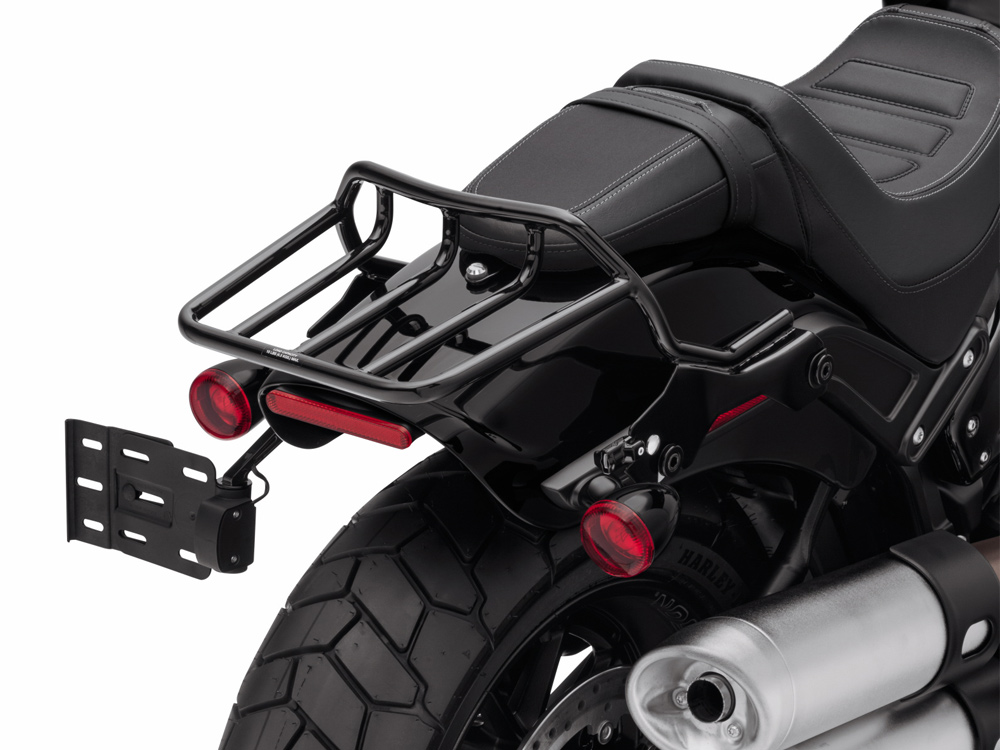 When the new Softail line rolled out last year, we were all pretty stoked at the slick new designs, but some of us wondered how the heck we'd carry all our crap with us. Except for the Heritage Classic, all the other bikes in the Softail series are super-skimpy in the cargo-hauling department. We get it; who wants to gum up those beautiful lines with a janky, hard-mounted rack? Lucky for us, Harley saw the problem and addressed it. Now you can lug around the gear you need for the day but still rock some style with the new HoldFast Two-Up Luggage Rack for 2018 Softail models. Thanks to an exclusive rack mount system, you can pull off this black or chrome rack in seconds when you're done hauling and the bike looks clean again, all without the need of a sissy bar.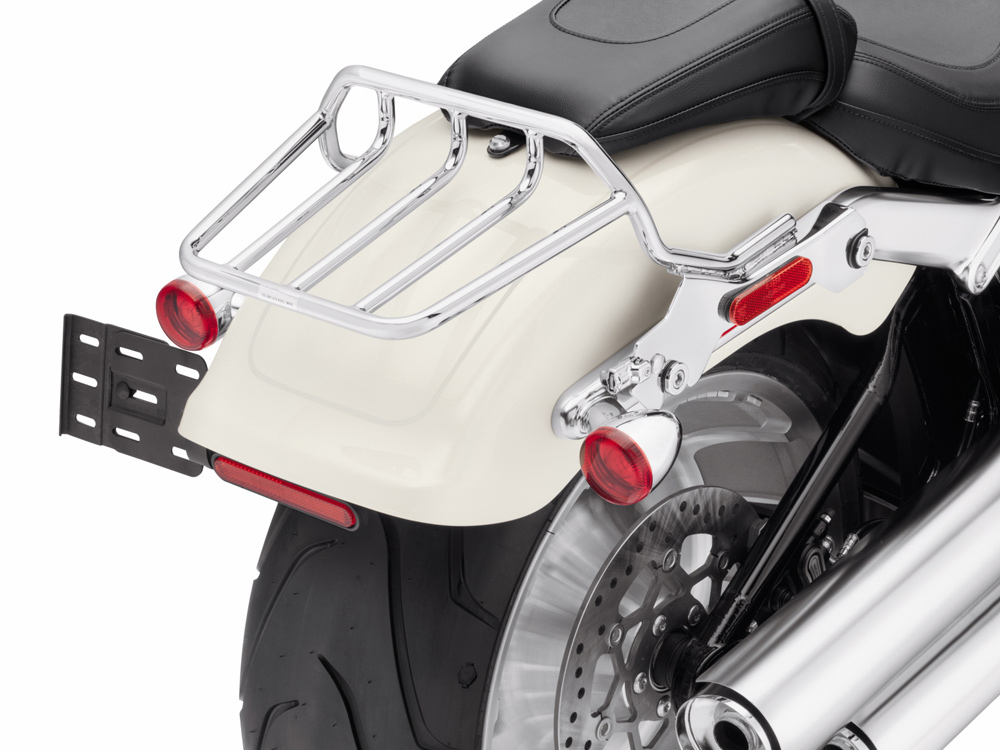 And it's not big and clunky; the HoldFast's low-profile style makes for a minimal, sleek addition to the bike, with the rack's leading edge featuring a flip design that keeps your luggage from sliding forward. The rack also gives you another stable tie-down attachment point to keep items secure on your freeway blasts.
The HoldFast Two-Up Luggage Rack retails for $219.95 and is available for 2018 Harley-Davidson Softail models in either chrome or gloss black finishes. You will need to purchase a separate, model-specific docking hardware kit for your particular model, but once you do, installation is a snap: the rack glides onto the docking points and latches into place for a secure fit. And best of all, it comes right back off again when you want it to.