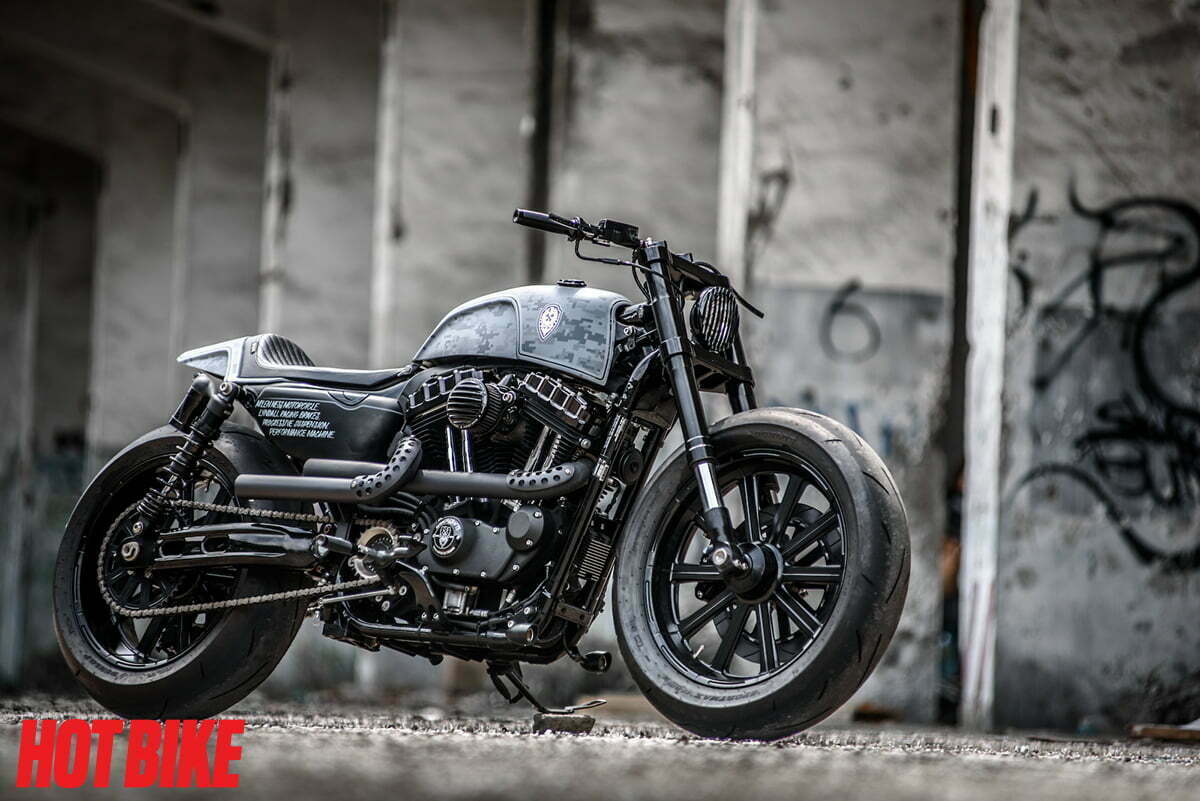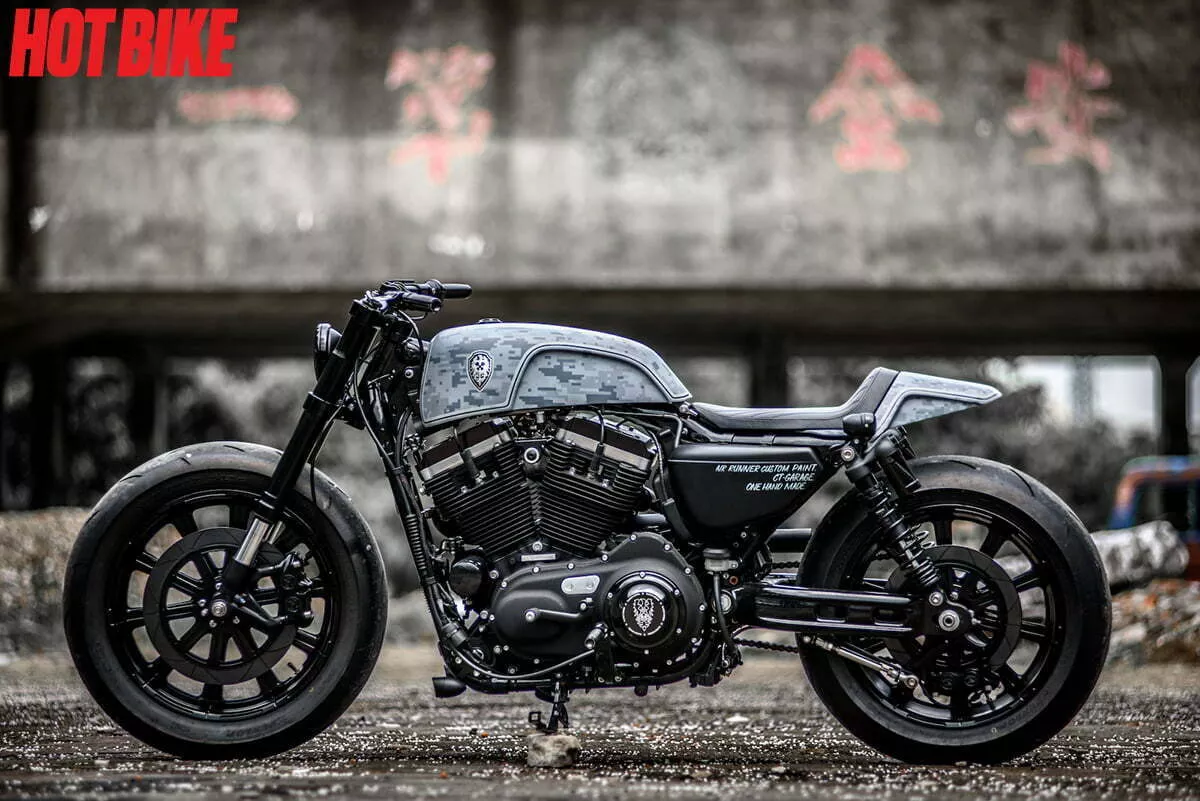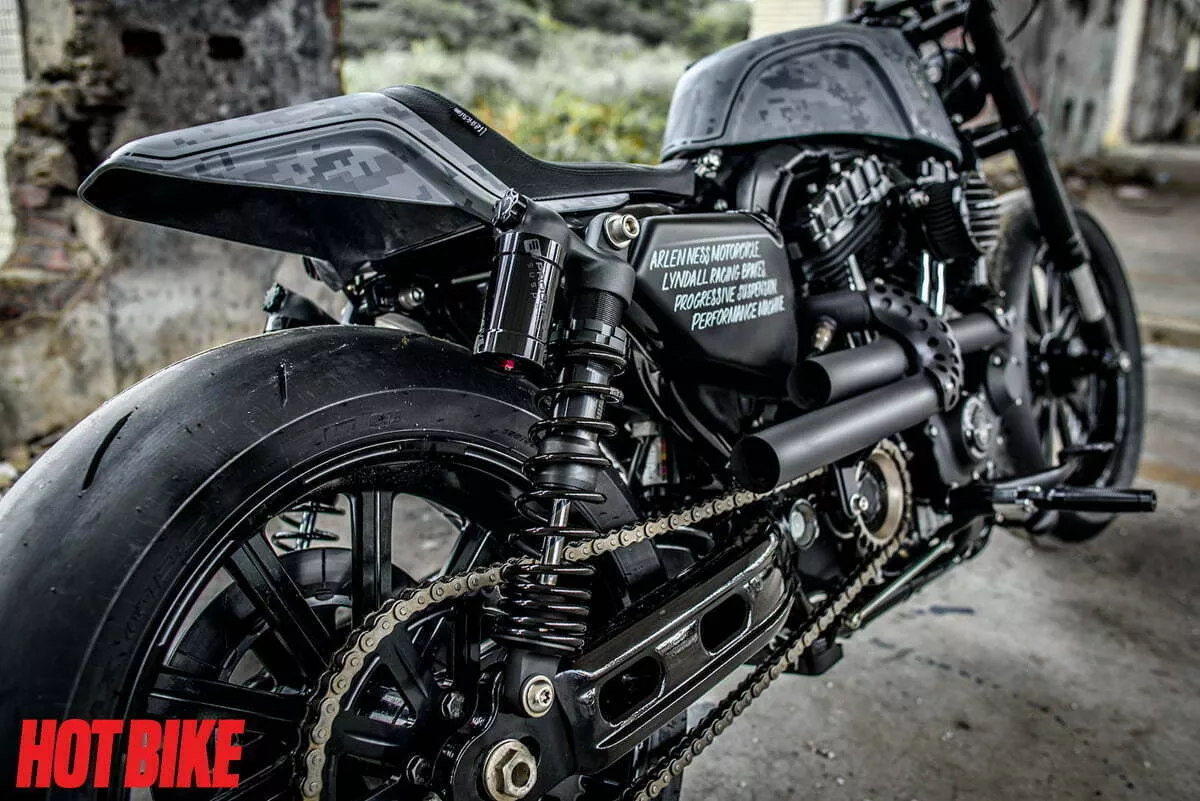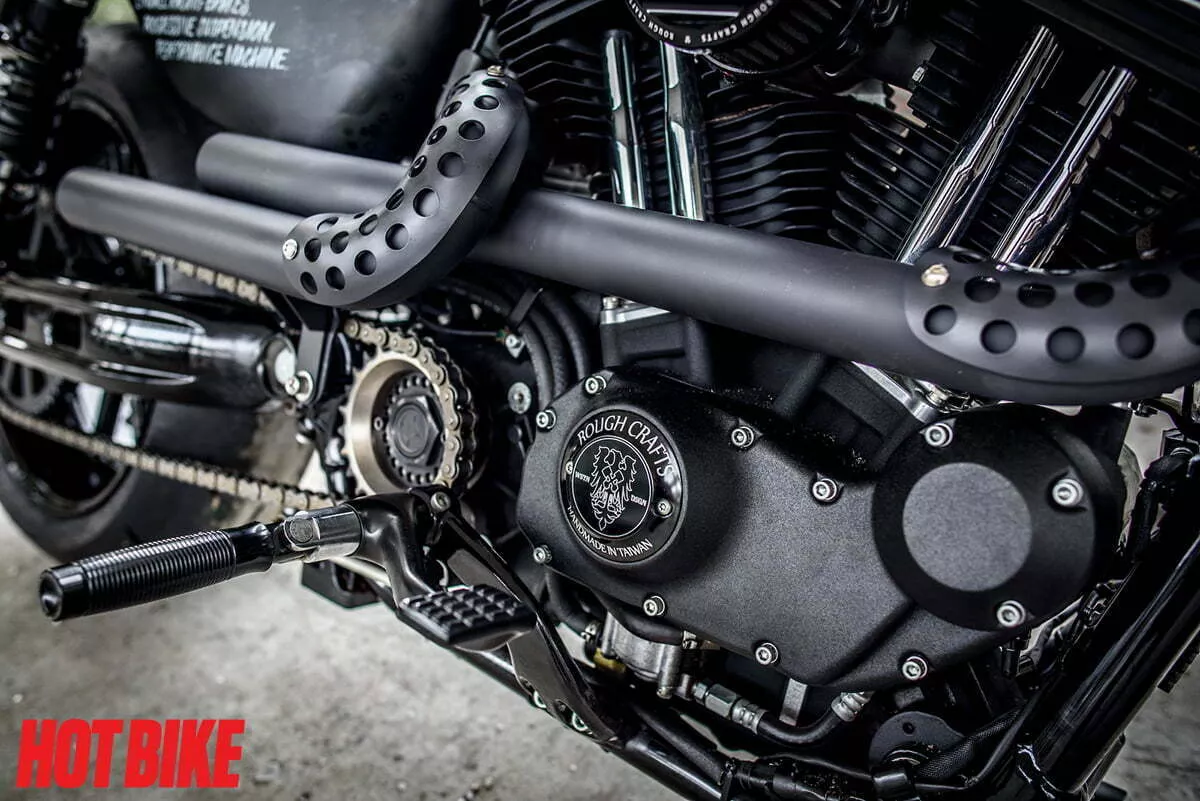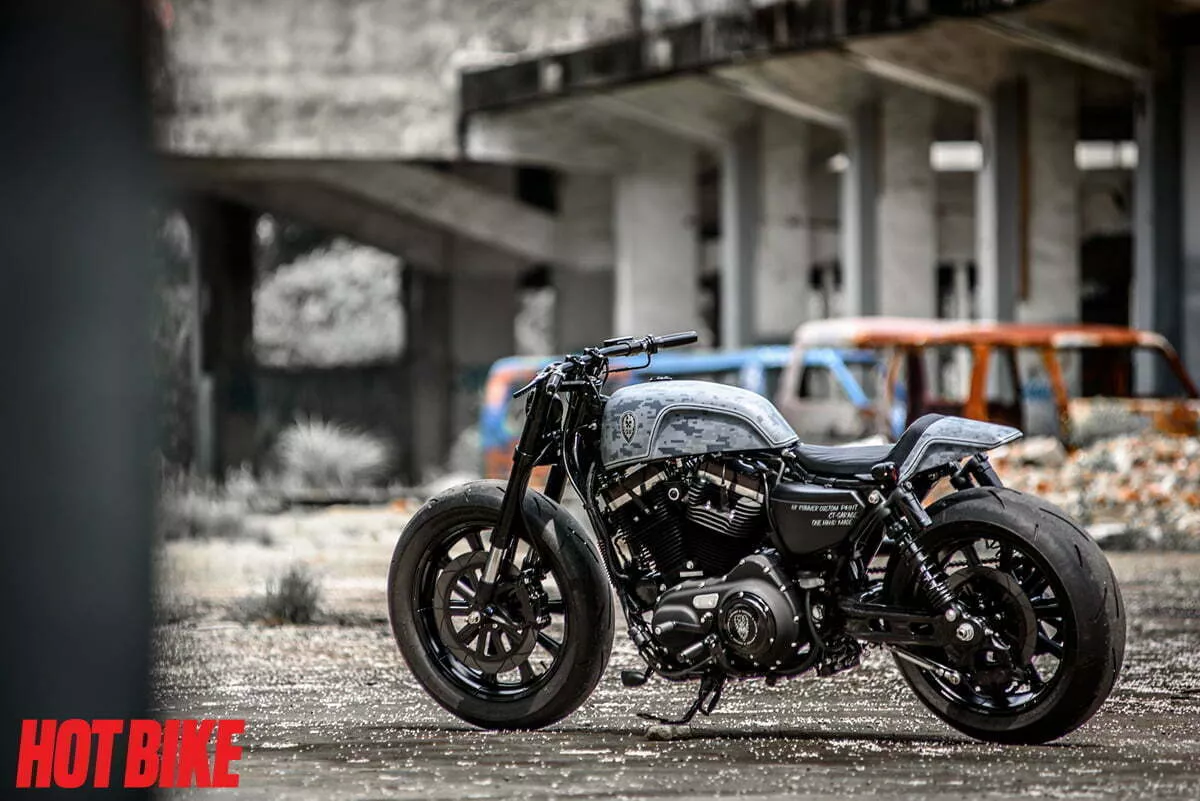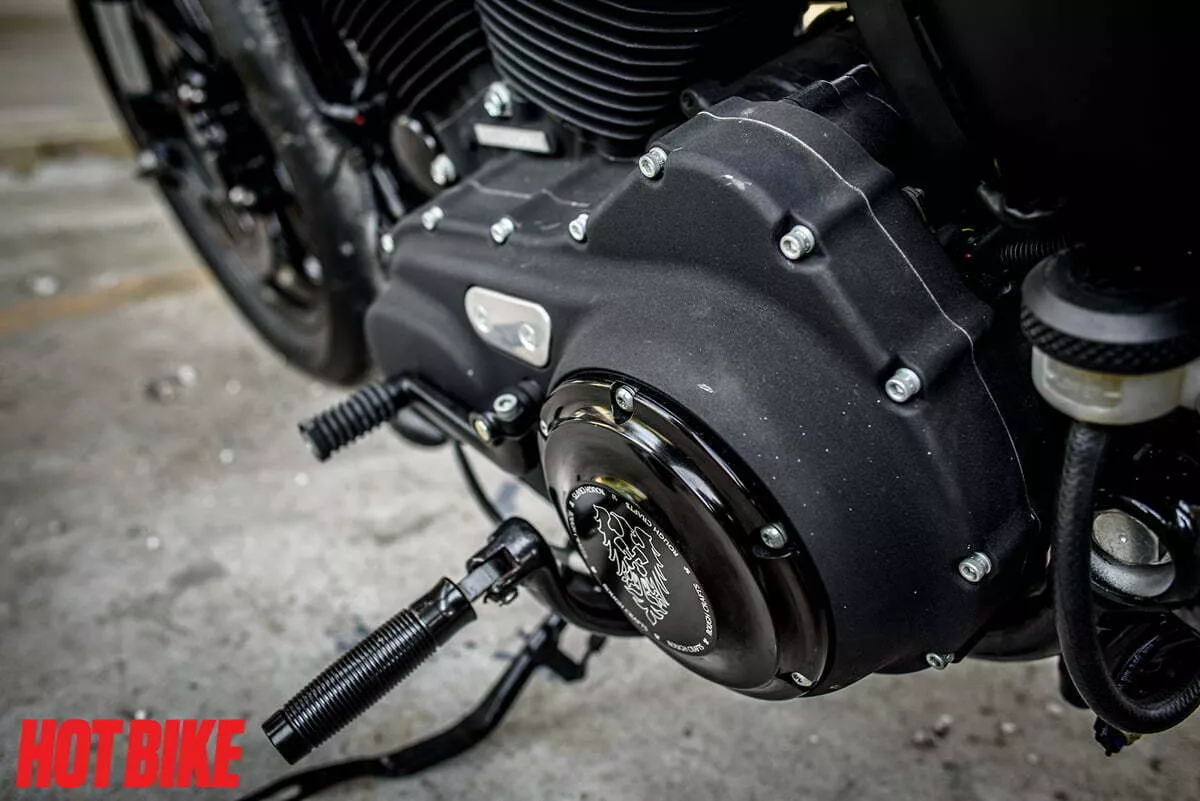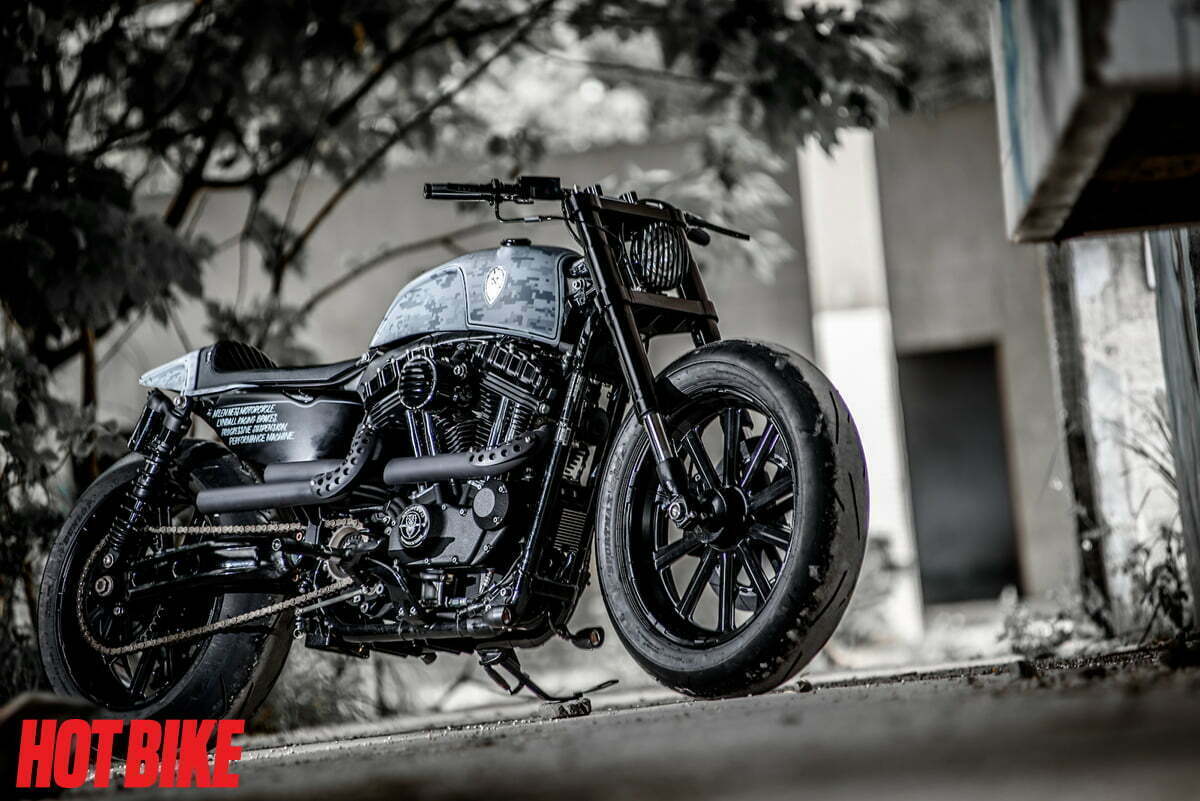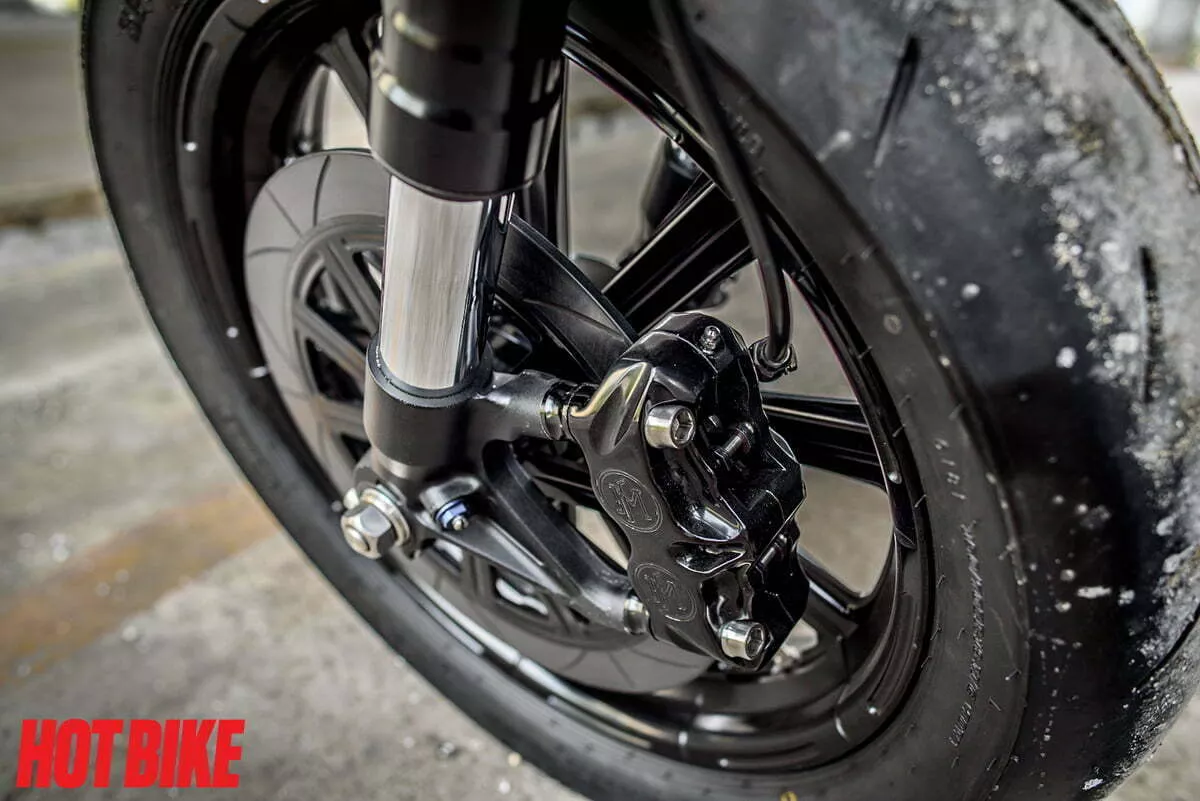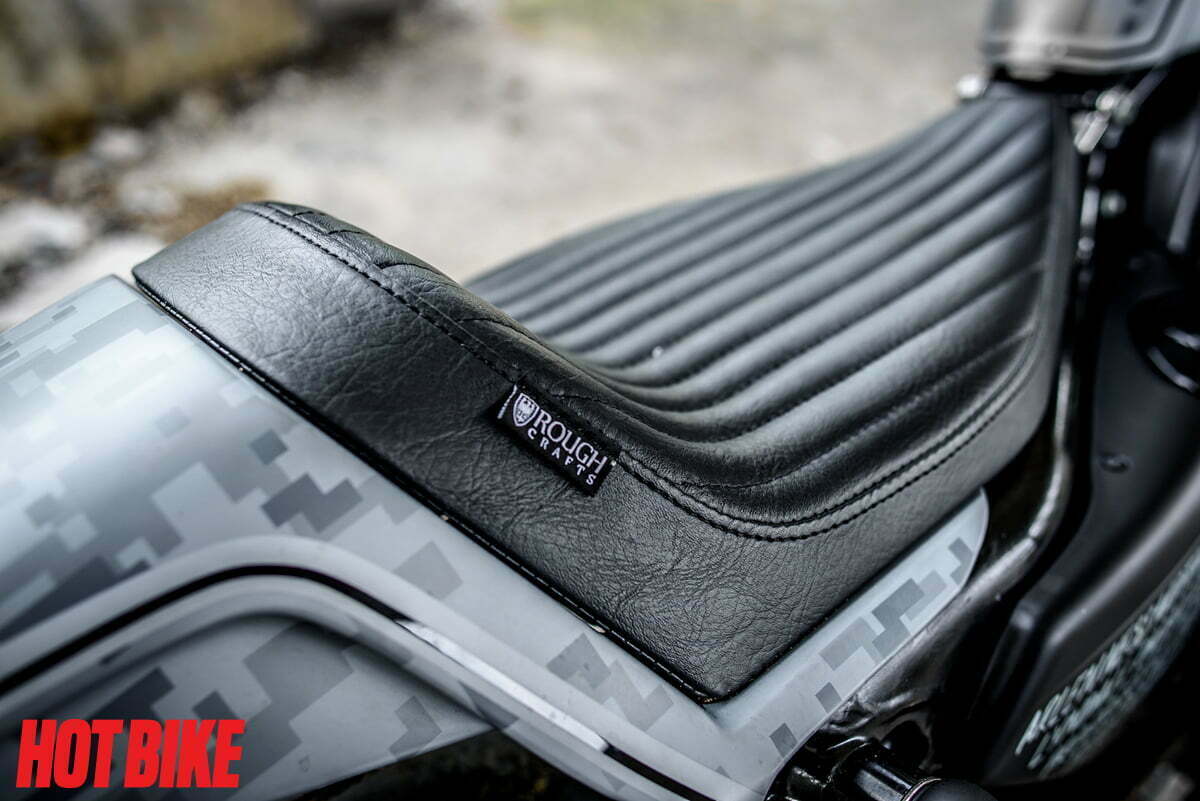 Winston Yeh of Rough Crafts was our " Builder of the Year" for 2014 and this build is another example of why. The fit and finish of Winston's bikes are nothing short of world class resulting in a machine that looks like a ultra high end production bike rather than a one-off custom. The word "artist" is often overly used to talk about motorcycles, but in this case it describes the builder perfectly. Handcrafted parts are used extensively from steel, aluminum, and carbon fiber, taking the builds to a different level of class meets function.
Here's Winston's own words about this particular build, Hooligan Tactics:
"After the Urban Cavalry build, the idea of a Sportster/Street Fighter version of it has always been in my mind, when an owner brought us a slightly modified 48 and told me to do whatever I want with it, it's the perfect chance, just so happened I have a XR1200 turned vintage tracker build on the way, so it's perfect I have a XR swing arm laying around for this build, the rest of it like inverted forks, Progressive piggyback shocks… etc kinda just falls into place naturally, then developed a prototype seat/tail section that's going to production soon, you'll see it works out well with Street fighter, tracker, or cafe racer, which also will be demonstrated on our XR tracker build coming next, for the paint I want to push the "tactics" feel more so went with a blue-ish grey digital camo which was rarely used in the custom Harley scene and it worked out perfectly".
| Specifications | |
| --- | --- |
| General | |
| Builder | Winston Yeh |
| Shop Name | Rough Crafts |
| Shop Website | roughcrafts.com |
| Year/Make/Model | 2012 Sportster 48 |
| Engine | |
| Year/Type/Size | H-D/1200 |
| Swing Arm | XR1200 |
| Suspension | |
| Rear Shocks | Progressive Suspension 970 Series |
| Front End | Rough Crafts / GSR-R600 inverted forks |
| Exhaust | Rough Crafts Guerilla Exhausts |
| Transmission/Drives/Clutch | |
| Rough Crafts Groove Clutch Cover | |
| Frame | |
| Type | HD/stock with slight modification |
| Rake/Stretch | Stock |
| Wheels and Tires | |
| Front | |
| Builder/Size | Arlen Ness Motorcycles – 10 Gauge Wheel / 18 x 3.50″ |
| Tire/Size | Dunlop £-13Z 150/70ZR18 |
| Builder/Size | Arlen Ness Motorcycles – 10 Gauge Wheel / 17 x 6.25″ |
| Tire/Size | Dunlop £-13Z 190/55ZR17 |
| Brakes Front | Performance Machine Radial Caliper / Lyndall Racing Brake composite rotors |
| Brakes Rear | Performance Machine Radial Caliper / Lyndall Racing Brake composite rotors / Kraus Moto Co. Radial Caliper Mount |
| Paint | Air Runner Custom Paint |
| Assembly | CT-Garage |
| Foot controls | Stock Mids/Rough Crafts |
| Handlebars | Rough Crafts Drag Bars |
| Hand controls | Performance Machine/Rough Crafts |
| Headlight | Rough Crafts Grill Type headlight |
| Turnsignals/Taillight | Rough Crafts Grill Type |
| Seat/Tail Section | Rough Crafts |
| Gas caps/Rough Crafts | |
| Risers | Rough Crafts |
| Grips | Rough Crafts |
| RockerArm Cover | Rough Crafts Bomber XL Rocker Cover |
| Intake | Rough Crafts Fin Air Filter |