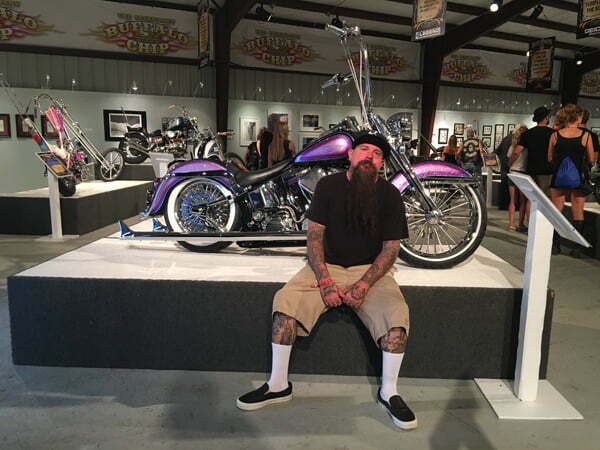 I know things are massively different than back in the day when hard-working folks could take seven to 10 days off of work and get paid for it. It doesn't take a genius to see that those times are few and far between now and that we most likely will never get them back again for the most part. So we all have to make the best of the limited days we are able to take a vacation. And there is no better way to do that than to get on two wheels and be in the wind seeing people, places, and things we haven't seen before. This is what good vacations are made of no matter how long we have off.
I used to get all worked up that I couldn't fulfill all of my individual wants and needs of my personal holiday in a short period of time I had to experience them in. But now I just improvise and make the most of my two- and three-day vacations before I have to get back in the office and make my always-looming deadlines.
Instead of being stressed out about what I want or have to do to relax, I just actually jump straight into the mindset of relaxation no matter where I am or who I am with and just let all the bullshit roll off my back. It helps when I add a motorcycle to the equation. I just throw a leg over my bike and let the stress deplete itself with every mile I rack up. When I am in the midst of my mini-vacations I tend to do one of two things: I stay up late and party hard, which I prefer to think of as packing each and every one of my days full of good times. Or I have a "zombiecation" and pretty much do absolutely nothing except binge-watch TV in a hotel room and nap most of my holiday away.
Whichever way I choose to spend my time off work, I do it well. And who needs the Ritz-Carlton, a fancy pool, or an hour massages when I have a 12-pack of ice-cold Pabst Blue Ribbon, a sleeping bag, a badass bike, and some good friends?