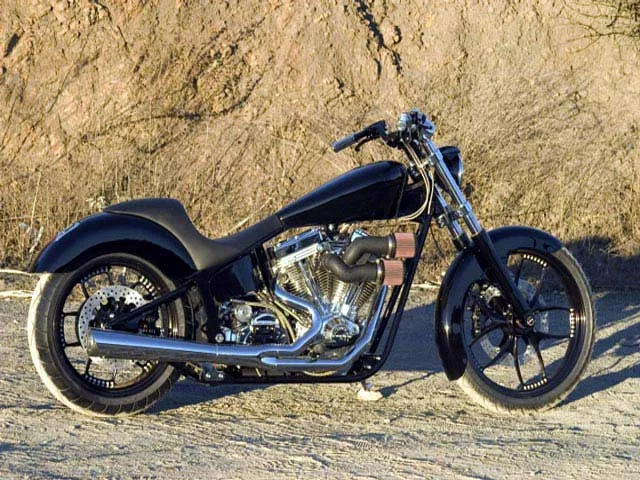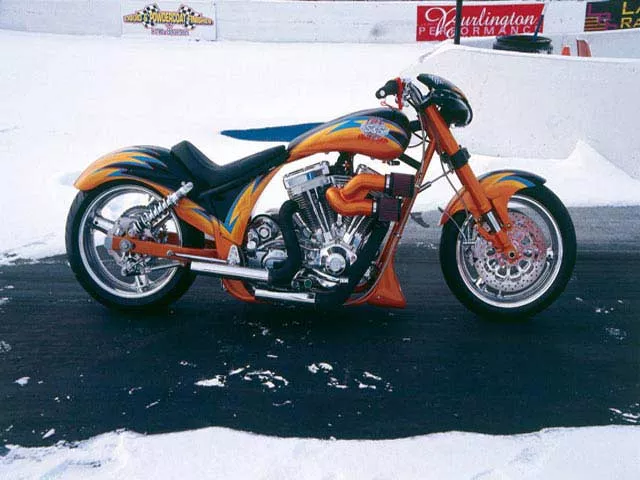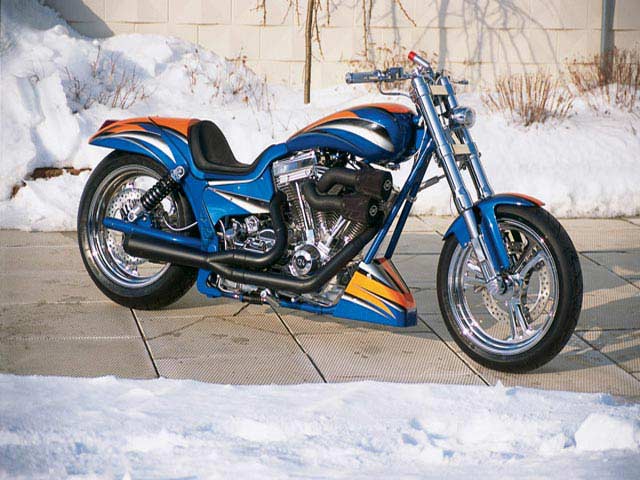 Attention all 124 participants!
Everyone is excited and wants to be there and we know it. So, while Tri State Raceway in Earlville, Iowa (www.tristateraceway.com) tries to gear up for your attendance, they asked a good question. How many people are coming to see the five famous builders, Jim Nasi. Kim Sutter, Kendall Johnson, Rob Schopf and Wink Eller go drag racing? (more below)
We need a rough estimate to give the track, so if you think you want to spend July 10th watching the 124 buildersw as well as a big group of S&S; employees test their metal on the track, please send an email to [email protected] . We plan to charge $5 a head admittance to raise some money for MDA which is always a good thing.
---
**HOT BIKE/S&S; 124vfi Ultimate Shootout. **
What you really need to know about the HOT BIKE/S&S; 124vfi Ultimate Shootout is this: it's going to be fun. As it stands now, we expect to do the dyno shootout at S&S;, then ride the 100 miles to Tri State Raceway in Earlville, Iowa, for the race.
The exact day will announce as soon as possible on the hotbikeweb.com site, and each builder and S&S; will have it on their websites.
---
In other words, you can be there if you want to see just how much fun our crazy idea turns out to be!
The builders we decided on represent the entire spectrum of the Harley and custom world. So, in no particular order, these are the five guys whose bikes will appear in HOT BIKE and be on display in the S&S; booth all year long starting in Daytona.
Wink Eller has a shop in Temecula, California, and is actually the first one done with his bike (which is found inside this issue). Long-time HOT BIKE readers will remember Eller for his many custom bikes that have graced our pages, as well as his repeated Bonneville records over the years. Now that he is back in the bike business full-time, look for a lot more from Wink.
Jim Nasi is a regular fixture on the pages of HOT BIKE. Most of his radical custom machines feature triple-digit motors equipped with a blower and unmistakable clean styling. His Phoenix shop has been buzzing with excitement over the whole idea of a drag race and a slew of new concepts for its creation. Odds are Jim will have his bike ready second in the bunch, but will still be tightening things down as we unpack the cameras.
Kendall Johnson, who is best known for building incredibly powerful motors, is going crazy thanks to the sealed motor rule. Johnson and his Winston/Salem North Carolina shop can't stand not being able to mess with the motor, but his years of drag racing experience should add an interesting edge to his bike. If we were betting men, we would say Kendall's racer would be ready five minutes before the last bike.
Kim Sutter of KC Creations in Overland Park, Kansas, is the creator of the phrase "Big Inch Boys" to describe the bikes that come out of his shop. Usually known for rather stylish bikes, we are very excited about seeing how he blends visual appeal with go-fast street design. We also expect Kim to have his bike finished last.
The last of our five is Rob Schopf, crew chief for Tom Bradford of Thunder Eagle Racing. Based out of Hal's Harley-Davidson in New Berlin, Wisconsin, Rob knows a thing or two about making a bike go fast and handle speed well. Something to keep in mind about Schopf is that while he spends most of his time setting up race bikes, his riding time is spent going as fast as possible, whenever possible.