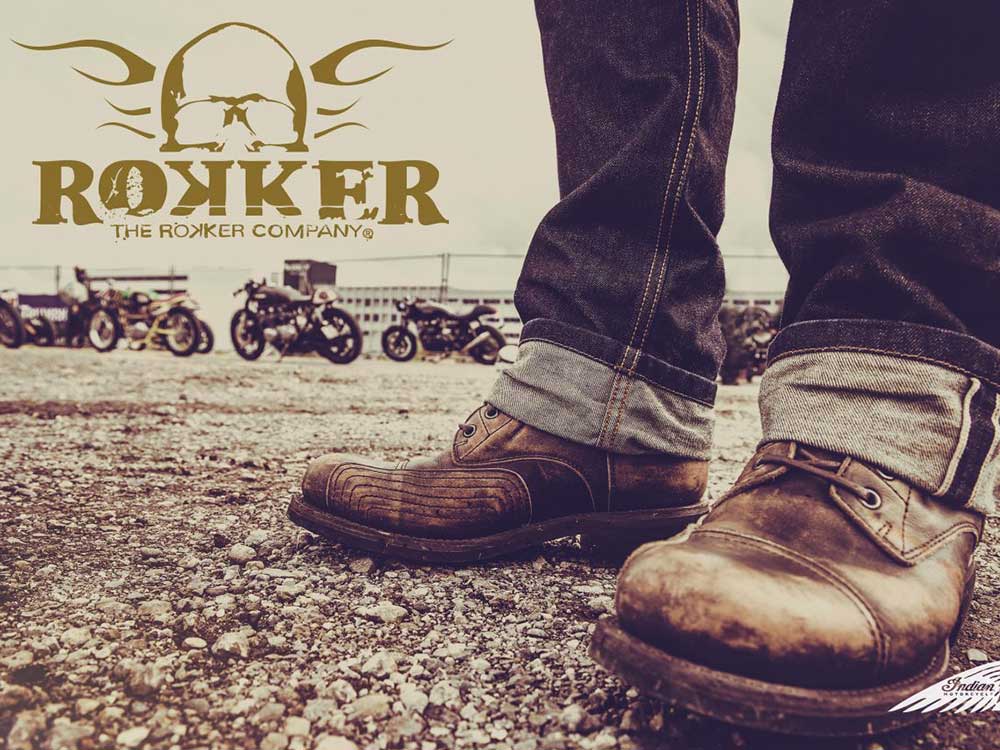 At the Bike Shed London show, Indian Motorcycle and The Rokker Company unveiled the Original Rokker Indian Jeans featuring an Indian branded leather patch on the rear and pocket tab.
These have been exclusively designed for Indian and will only available in Indian dealers from the end of June 2017 and come in a collectable wooden box (note that they will only be on sale in the EMEA region, not in North America).
"We are both huge Indian fans," exclaims Kai Glatt. "This cooperation is a great opportunity to continue loving what we do, as well as extending the Indian clothing range with the highest quality riding jeans available in the market. Indian is a premium motorcycle brand combined with a premium denim brand – it's a perfect match."
The inner lining of the Original Rokker Indian Jeans is made of schoeller®-dynatec and guarantees protection from abrasion and heat up to 100 km/h.
Having this protective fabric on the inside of the jeans makes it possible fro Rokker to create a fashionable style on the outside so that the cut and wash are a match for other leading denim brands out there.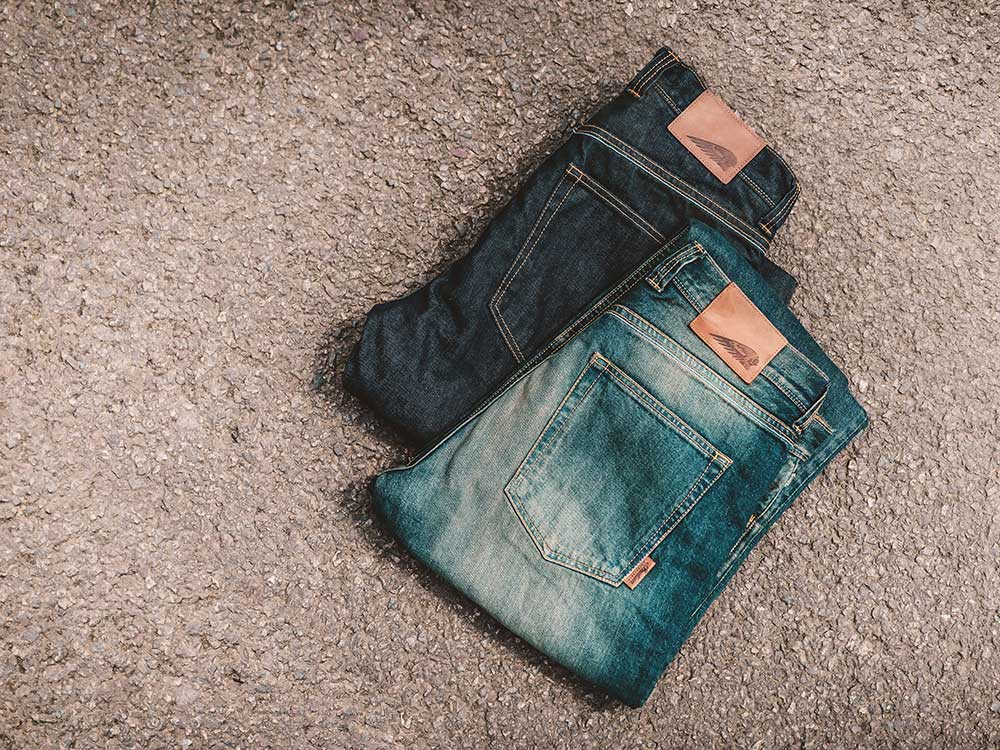 Indian's head of parts, garments and accessories, Andreas Geisinger, says: "I have looked at the Rokker brand for a long time now and I can't hide my enthusiasm for how they use the best available functional materials in conjunction with original denim. Indian and Rokker just have a natural brand fit and I am happy we have joined forces with them to offer these high-quality and stylish jeans to the market and Indian Motorcycle owners."
Prices vary in each EMEA market. Please email your local marketing specialist for your RRP.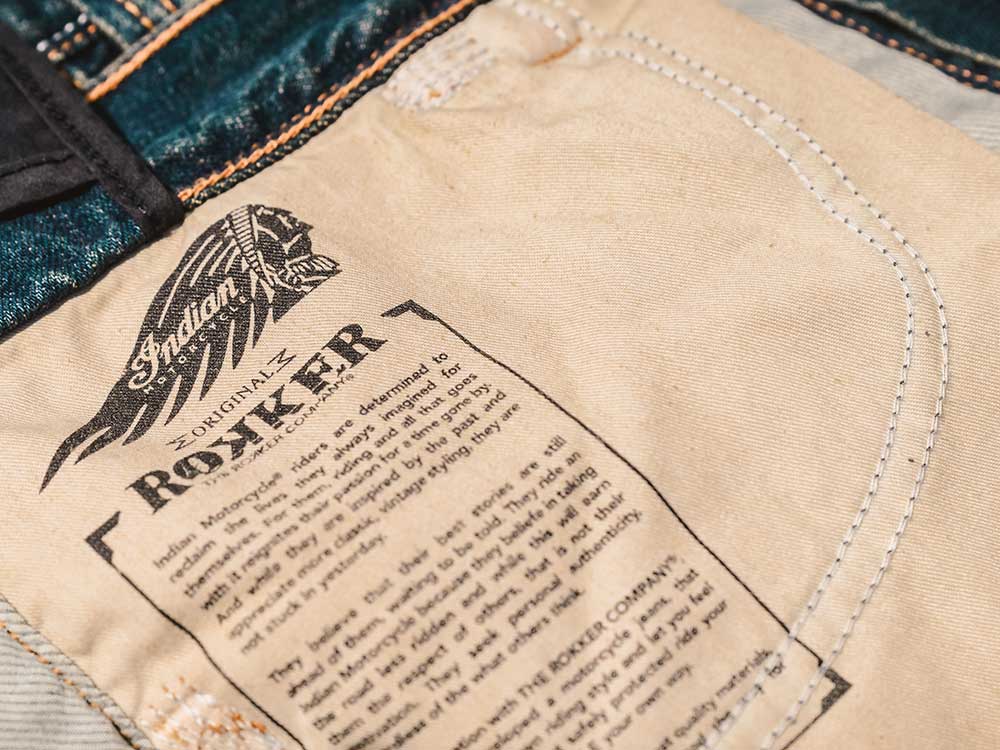 About The Rokker Company
There is no shortage of motorcycle clothing suppliers and, in most cases, they offer a decent level of protection. But when it comes to style and individuality, they all make big compromises. This is where THE ROKKER COMPANY comes in. Motorcyclists can now find clothing that combines both, a high level of protection and a great look, because after all, you should feel good not only during the ride, but also before and after.
Swiss entrepreneurs Kai Glatt (39) and Michael Kuratli (43) have been producing their own protective biker clothing for eleven years after they realised there was a gap to be filled; bikers wanted fashionable jeans that were comfortable to wear, but which offered protection from the an accident, the wind, rain and cold and could be washed easily at 40 degrees.
After a long outing on their motorcycles in 2006, the two friends decided they no longer wanted to negotiate the ups and downs of the alpine roads in normal jeans, but wanted something that both looked good and offered protection. At the time, though, they were simply unable to find anything that matched their tastes even to a limited extent. Initially, they just wanted to make some cool, yet protective trousers for themselves, but it quickly became clear that they were not the only ones with these requirements and so, without further ado, they founded the ROKKER COMPANY and produced a small starter series.
As the founders themselves explain: "Our aim is to bring fashionable style to the motorcycle business, without having to compromise on protection, functionality and wearer comfort. After all, protective clothing can only function effectively if it is worn consistently and willingly." This declaration of intent is considered a serious matter, and is also part of the vision to become an exclusive name in motorcycle clothing and get established as an unmistakable brand in and outside of Europe within ten years.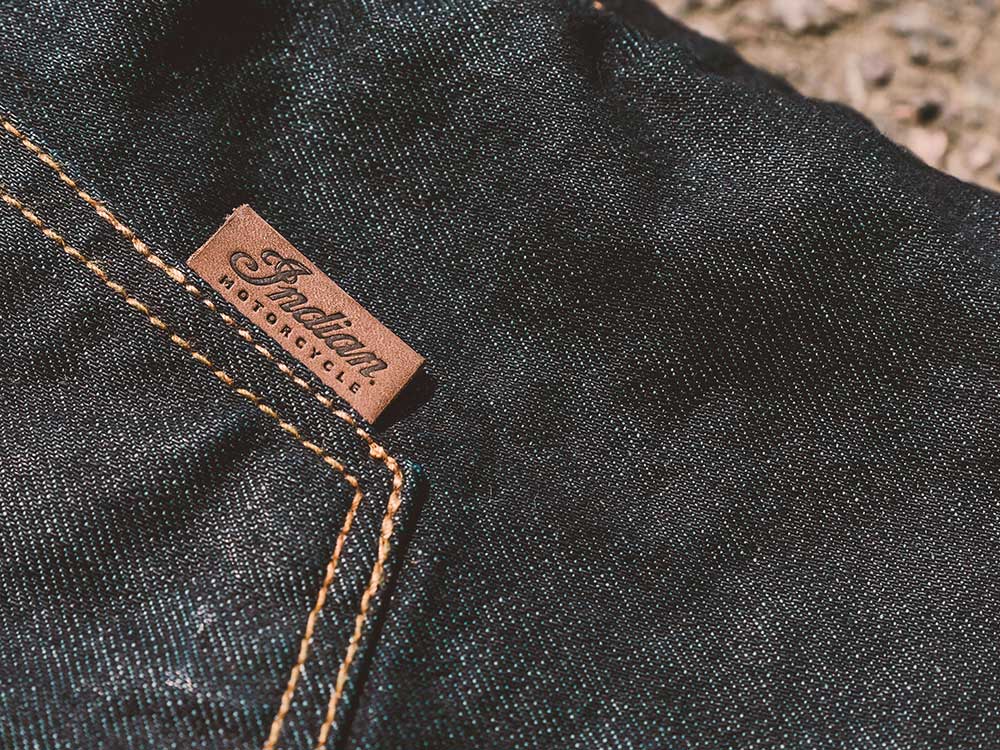 About Indian Motorcycle
Indian Motorcycle, a wholly owned subsidiary of Polaris Industries Inc. (NYSE: PII), is America's first motorcycle company. Founded in 1901, Indian Motorcycle has won the hearts of motorcyclists around the world and earned distinction as one of America's most legendary and iconic brands through unrivalled racing dominance, engineering prowess and countless innovations and industry firsts. Today that heritage and passion is reignited under new brand stewardship. To learn more, please visit indianmotorcycle.com