Customized by the dealership's internal team, 10 Indian dealerships created the most badass Chieftain bagger they could imagine. Indian has put these bikes up for a vote here. The top three bikes will be unveiled at an Indian VIP party in Daytona Beach during Daytona Bike Week in March.
Every voter will be entered to win a new 2017 Chieftain. Each daily vote is equal to an entry in the sweepstakes. Voters can vote daily to increase sweepstakes entries and chances to win. Here are just a few bikes in the running.
American Proud – Coastal Indian Motorcycle
Our Custom Chieftain will mesh history with the present. First, we want to honor the American men and women that created Indian back in 1901 while recognizing the awesome team that brought it back to us. Another Special Thanks to all the Service men and women that make what we do possible. This bike is designed to Honor or our past and our future….AMERICA PROUD..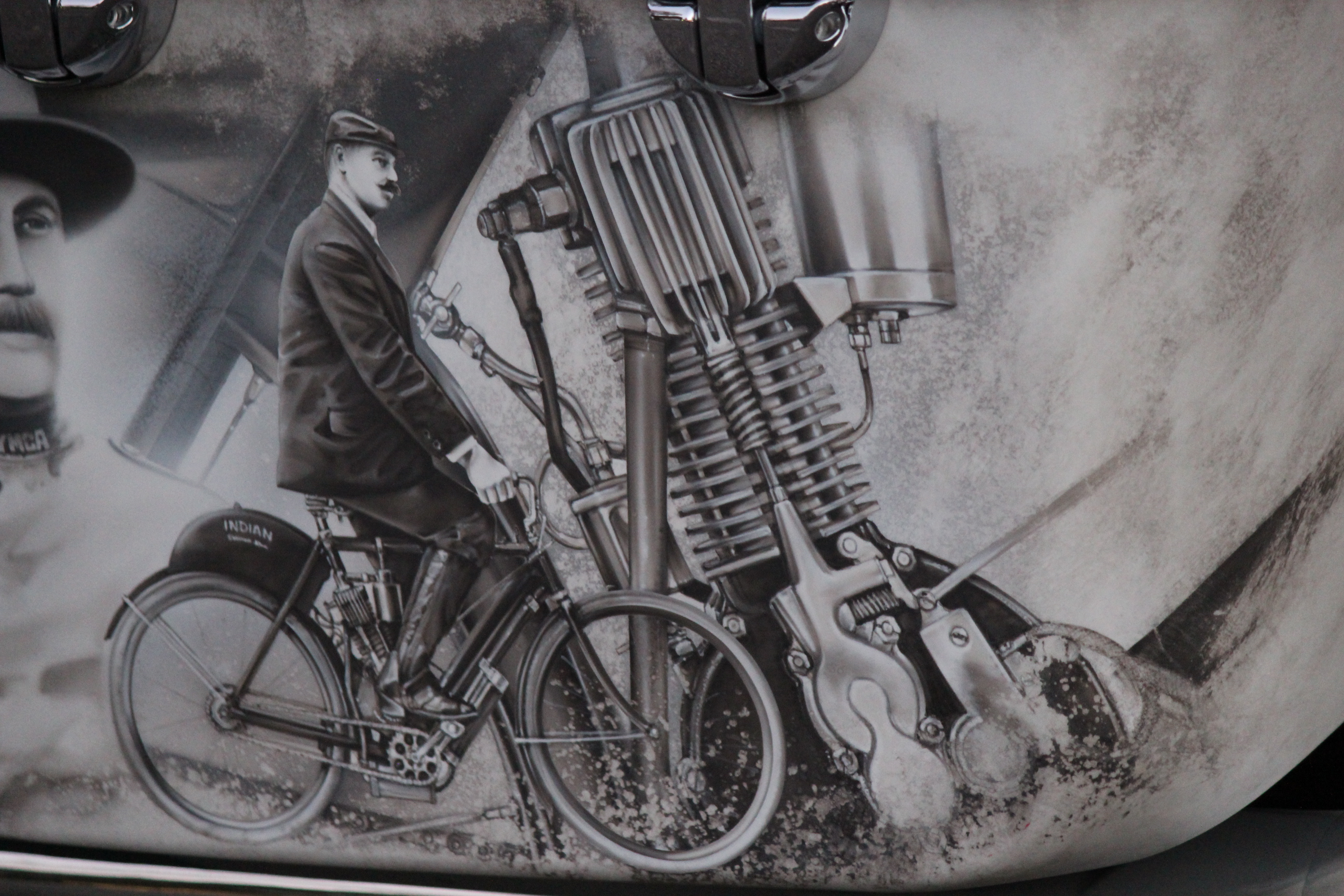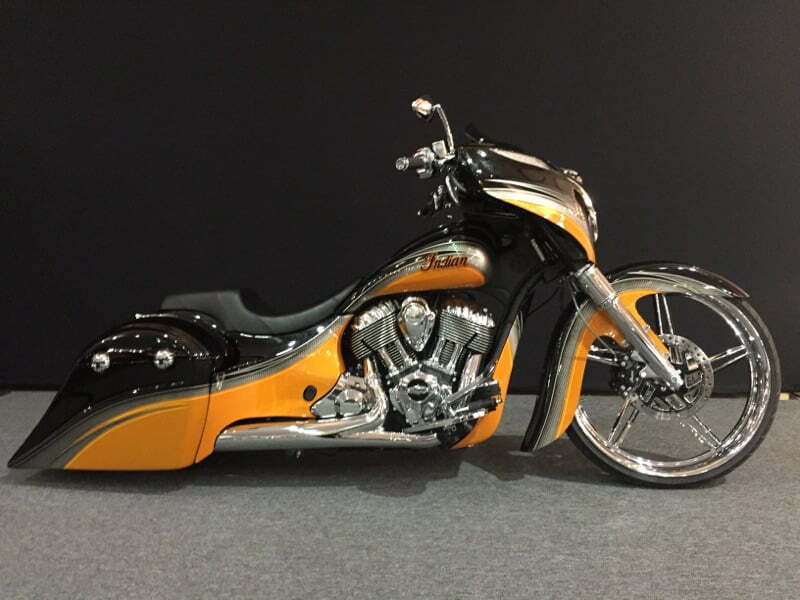 Arizona Sunset – Indian Motorcycle Peoria
26″ custom front wheel matching rear. The air ride system allows the rider style and looks. Duel exhaust, Stage 2 Indian Pipes, custom tips, with the Indian cam system for the performance needed. Blended with the stretched bags, side body panels, and custom front fairing, this bike has been designed around the Ride Command system. Enjoy this Chieftain as much as we enjoyed building it. Help from our friends at: AZZKIKR Len, Hoagie, and Darwin.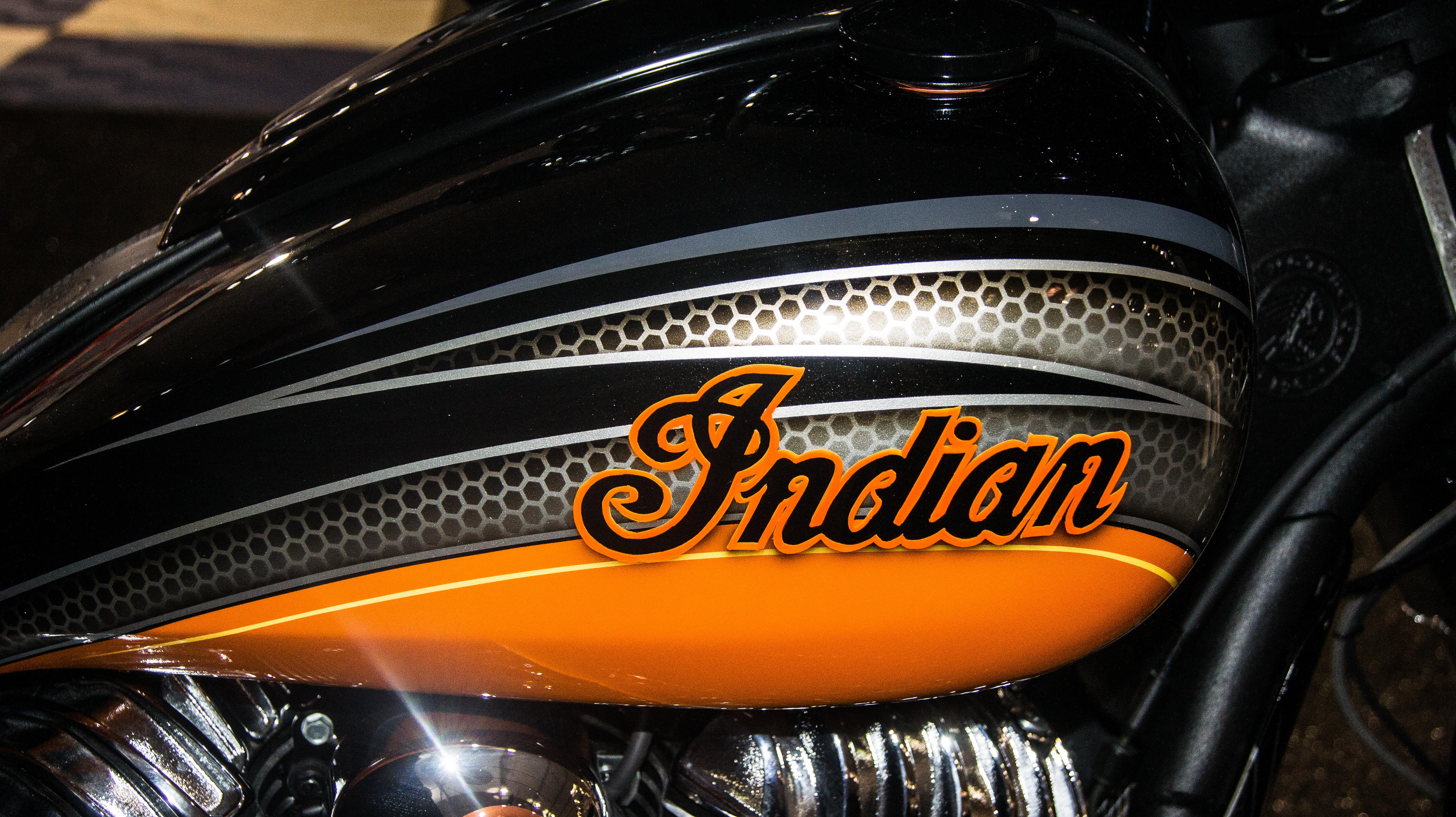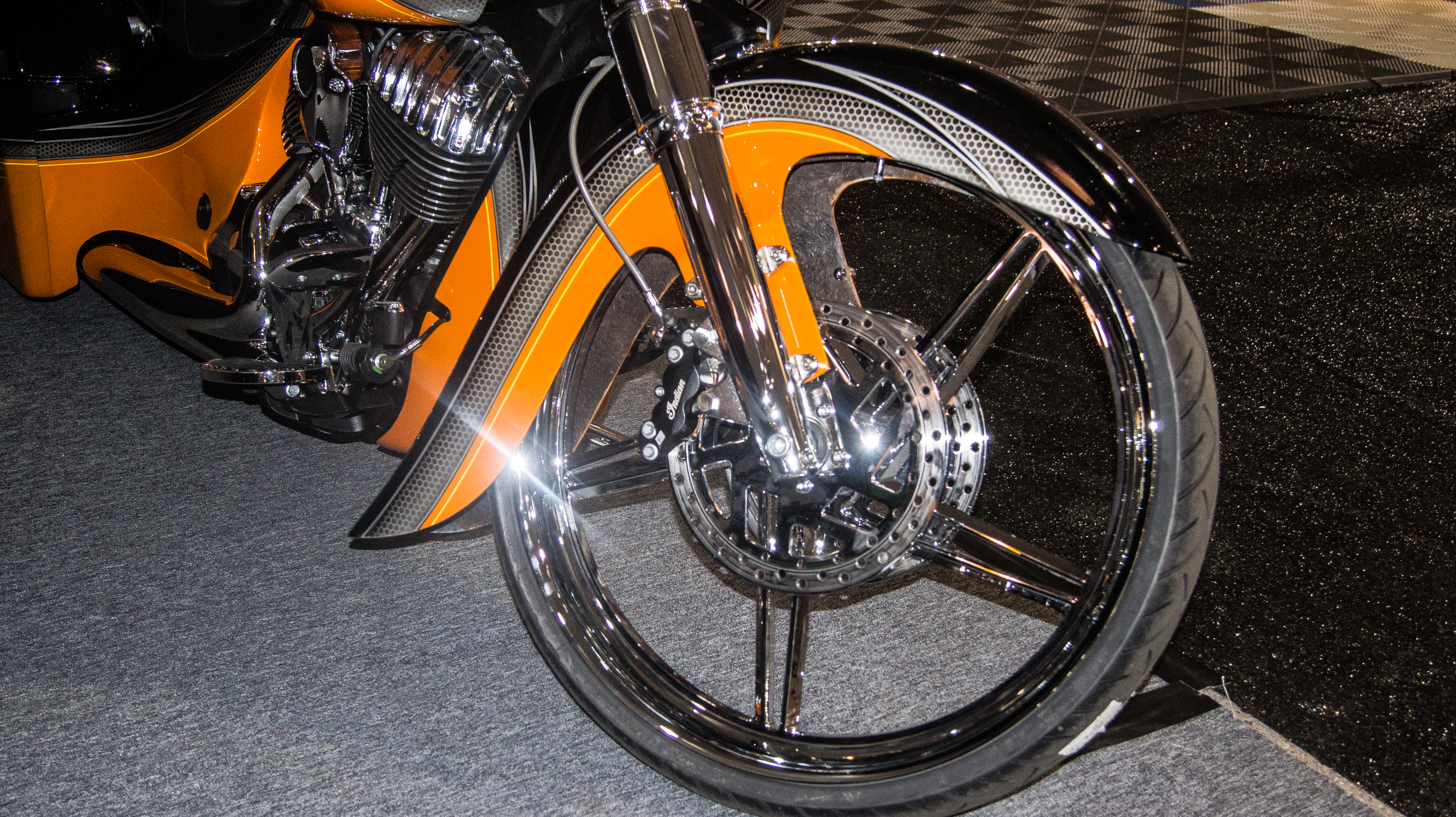 Barnstorm Chieftain – Indian Motorcycle of Central Massachusetts
Our goal was to elevate the aspects of the Chieftain performance platform. Because this particular model was already well known for its handling and ergonomics, the challenge was exciting and interesting. Increasing power output with the Indian Motorcycle performance cams, intake and a handmade stainless exhaust was a key step. This, paired with aggressive styling, stunt-inspired bars and controls, bring the bike to an unprecedented level of comfort, ability & aesthetics.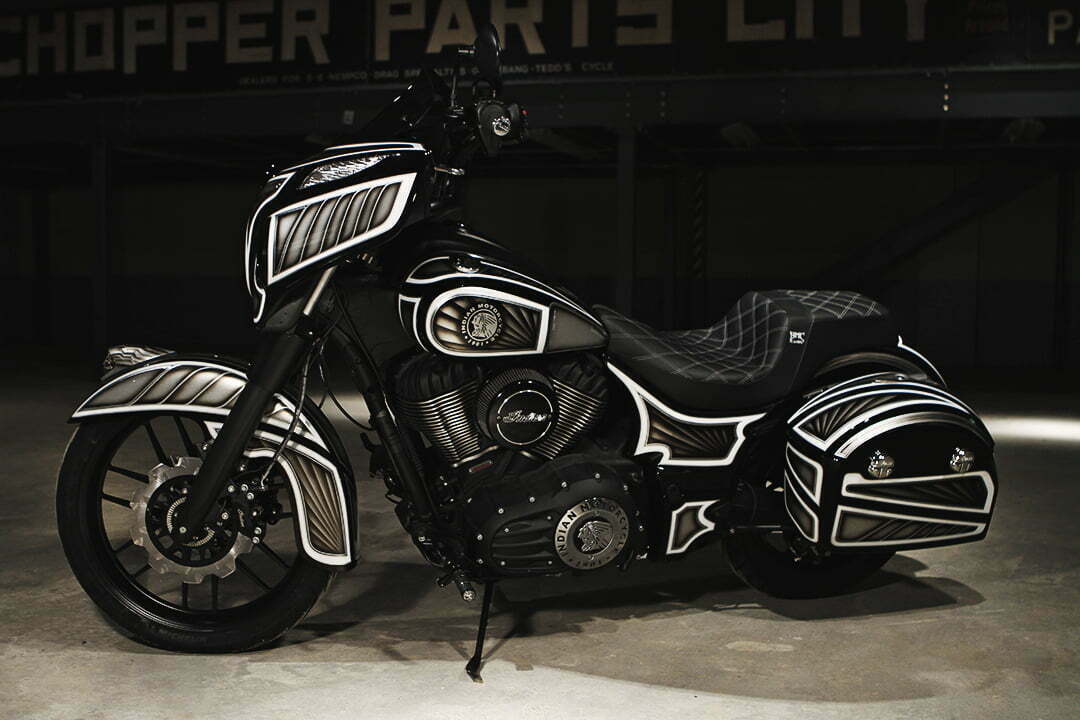 Classic Elegance – Head Indian Motorcycle
This beautiful bike evokes the feelings of days gone by, living up to its name "Classic Elegance". The mystic and golden brown paint scheme along with cream accents and rich leather creates a striking visual and almost tactile image. We didn't forget the legendary chrome. With 17 factory accessories, 22 Indian engravings and emblems it's impossible to confuse this bike's classic linage. Custom bags, tank and the striking 26″ billet spoke wheel complete the transformation of this legendary bike.
Tequila Sunset – Indian Motorcycle of Hollister
This bike features a 23″ custom front wheel, stretched front fender, raked triple trees, custom gold metallic paint, custom made side covers, custom made air cleaner, and frenched in turn signals in the saddle bags.