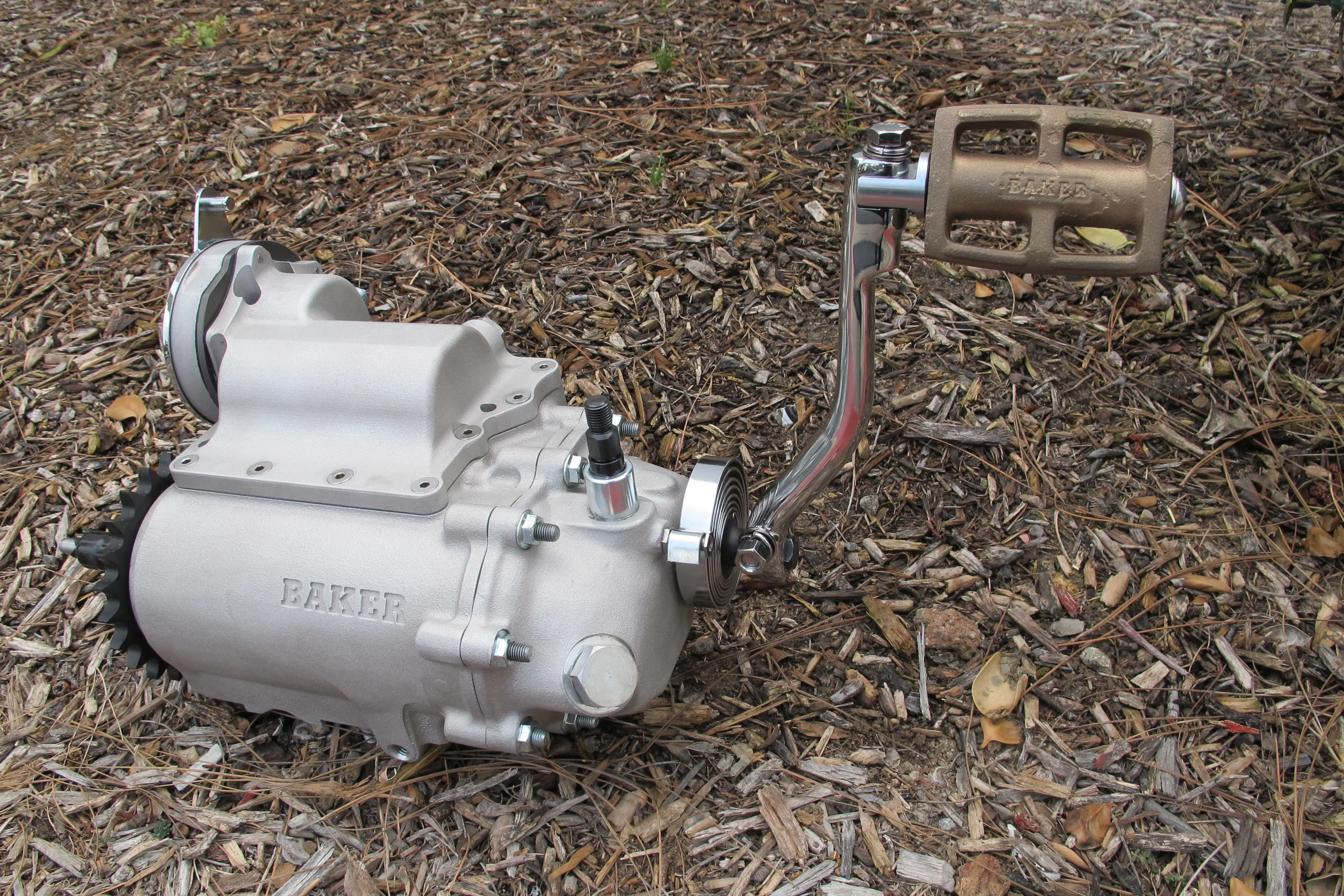 When Harley-Davidson introduced the four-speed transmission in 1936 it was a game changer. So much so that the little slush box continued in production until 1984. Trying to find a good-quality and correct four-speed for your current build can be tricky. And if you want something bombproof, then the search gets even more arduous. That was until Bert Baker of Baker Drivetrain decided he was going to build a better four-speed right here in the USA. And every single person with a rigid chopper should be thankful he did.
Baker began with a vintage sand-cast (A356-T6) case design that mimics the original 1936 through mid-1980s design. Bert also made sure no matter what style of motor you are running there was either a ratchet top or jockey top lid for you. And they even have hidden vents built right in!
Inside, the old clunky H-D tranny doesn't hold a candle to the Baker Four-Speed tranny. Baker made pretty much every single functional upgrade to snuff out the original design's shortcomings like leaks, serviceability, and durability. Words like "case hardened," "machined," and "Permaglide" ensure this is not your dad's four-speed. The gears of this transmission are made from 8620 gear steel, which is some of the hardest stuff known to man. The OE H-D shift detent was replaced with a linear ball bearing detent. The bronze bushings on the old-style gearset were all replaced with beefy needle bearings. The old loose roller design on the main drive gear was replaced with radial ball bearings. Baker even added an electronic speedo hookup hidden in the back of the case but retained the traditional worm gear speedo provision on the front of the case for that "original equipment" look. Even the vintage cast kicker cover has a beefy one-piece release rid and a heavy-duty throw-out bearing.
The Baker Four-Speed is available in both the 1936–'64 "earless" case (shown here) or an 1965–'84 case with ears. There are a ton of gearing choices as well as other options, and another thing Bert provides is your choice of traditional one-down, three-up shifting, or the über-handy neutral down, four-up shifting, which is great for jockey shift setups.
If you are looking to replace your tired old four-speed your classic was born with or upgrade from a foreign-built tranny in that custom chopper of yours, Bert and the folks at Baker have exactly what you need.
Source: