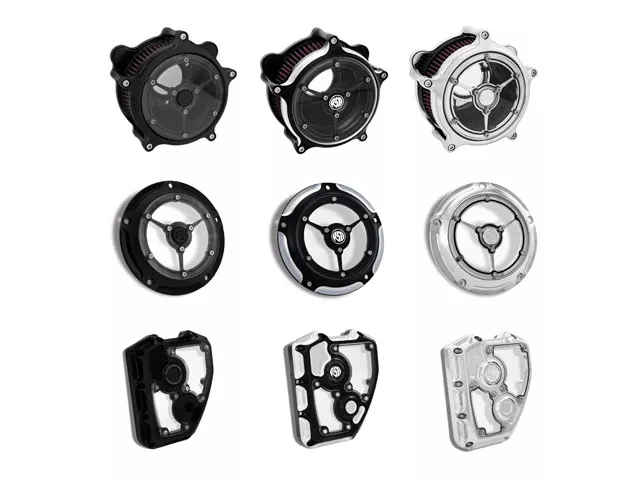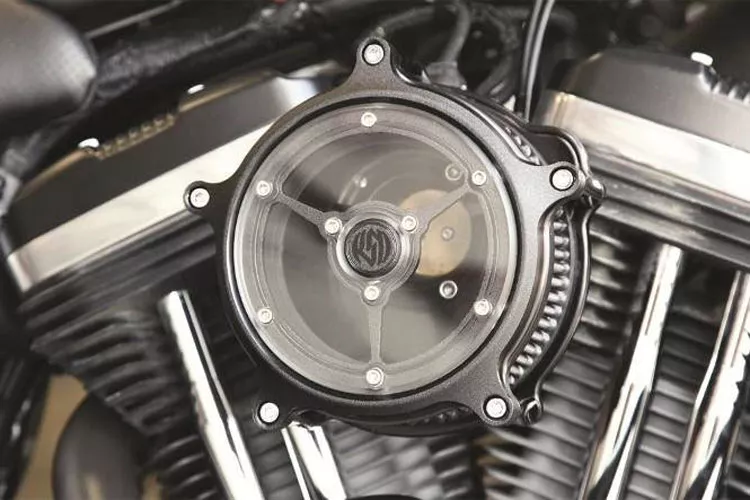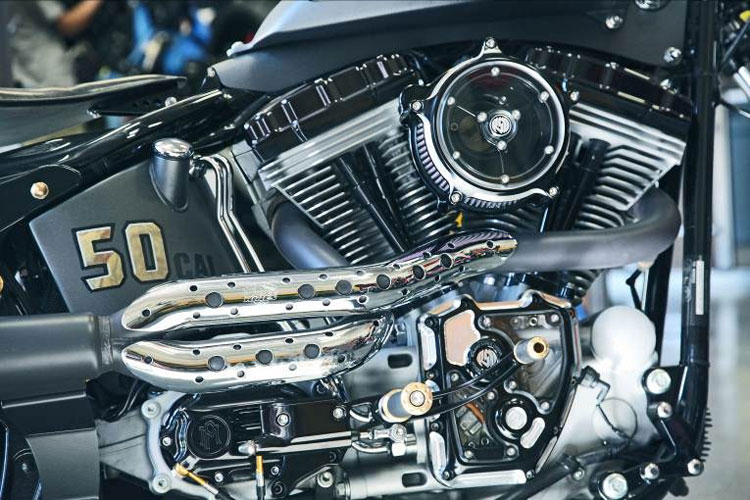 Ever wanted to see what your motor is doing? With the RSD Clarity line, your motorcycles inner workings are on display while sealed tight behind articulately machined billet aluminum and transparent polycarbonate. Designed and machined with the form of the true working components in mind, the Clarity line adds that extra level of detail, clearly showing what is usually hidden.
The Clarity line includes the Clarity Air Cleaner, Clarity Derby Cover and Clarity Timing Cover.
The Clarity Air Cleaner allows you to check out what your air intake is doing, exposing your fuel delivery system as no other intake system can.
The Clarity Derby Cover is the next best thing to an open primary, giving you the same feel of a spinning clutch pack, yet fully enclosed. Now you can show off your trick clutch.
We've set out to expose the heart of the twin cam engine with the RSD Clarity Timing Cover. It's finely machined billet housing and transparent polycarbonate lenses show you a view of the cam gears, chain and support plate, exposing the inner workings.
Features:
Allows for viewing of internal components
Direct stock replacement
CNC machined from billet aluminum and polycarbonate
Available in Black Ops(tm), Contrast Cut(tm) and Chrome
Matching Air Cleaner, Derby Cover and Timing Cover
Machined RSD logo
Made in the USA
Clarity Air Cleaner MSRP $499.95
Clarity Derby Cover MSRP $229.95 – $239.95
Clarity Timing Cover MSRP $399.95 – $409.95
For part numbers and pricing, please contact your local Drag Specialties Dealer. For media information and high resolution images, please email summer@rolandsands.com.