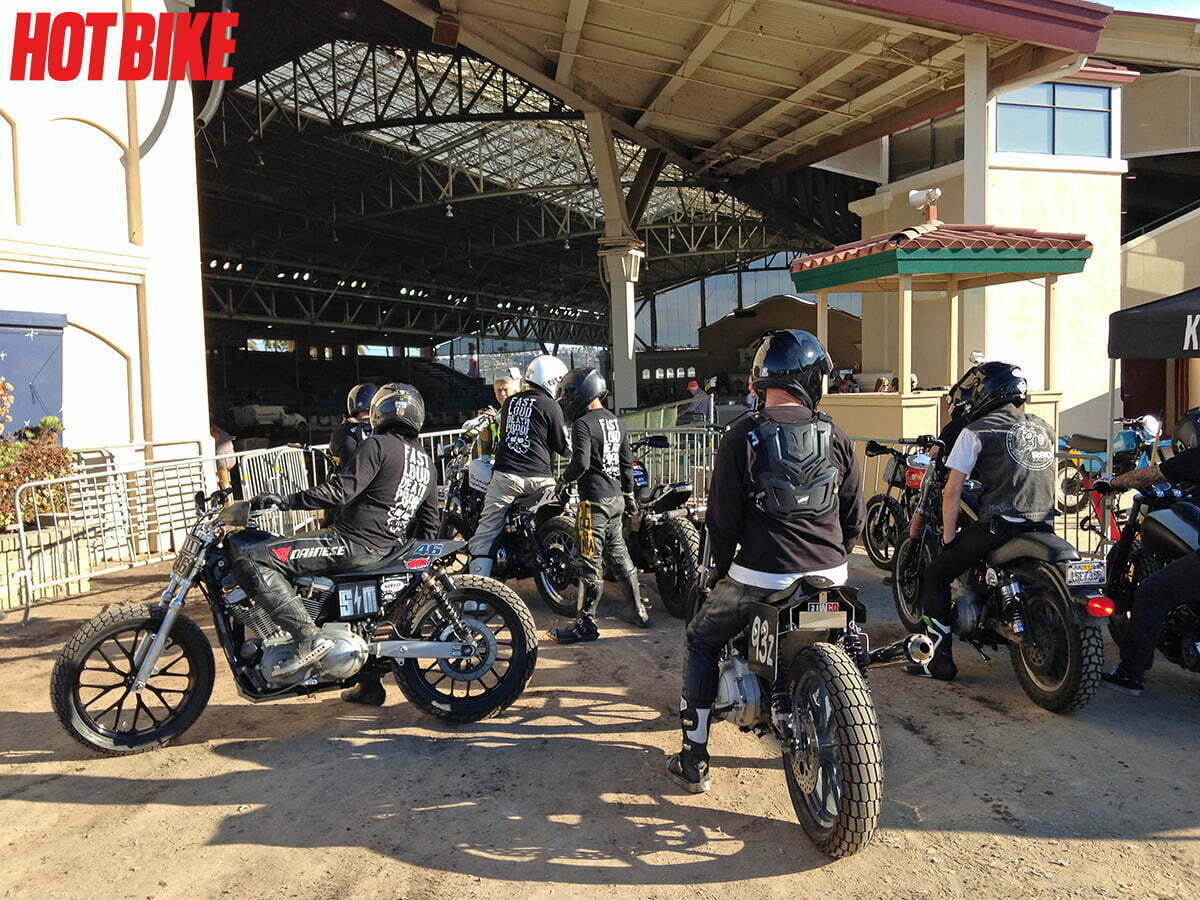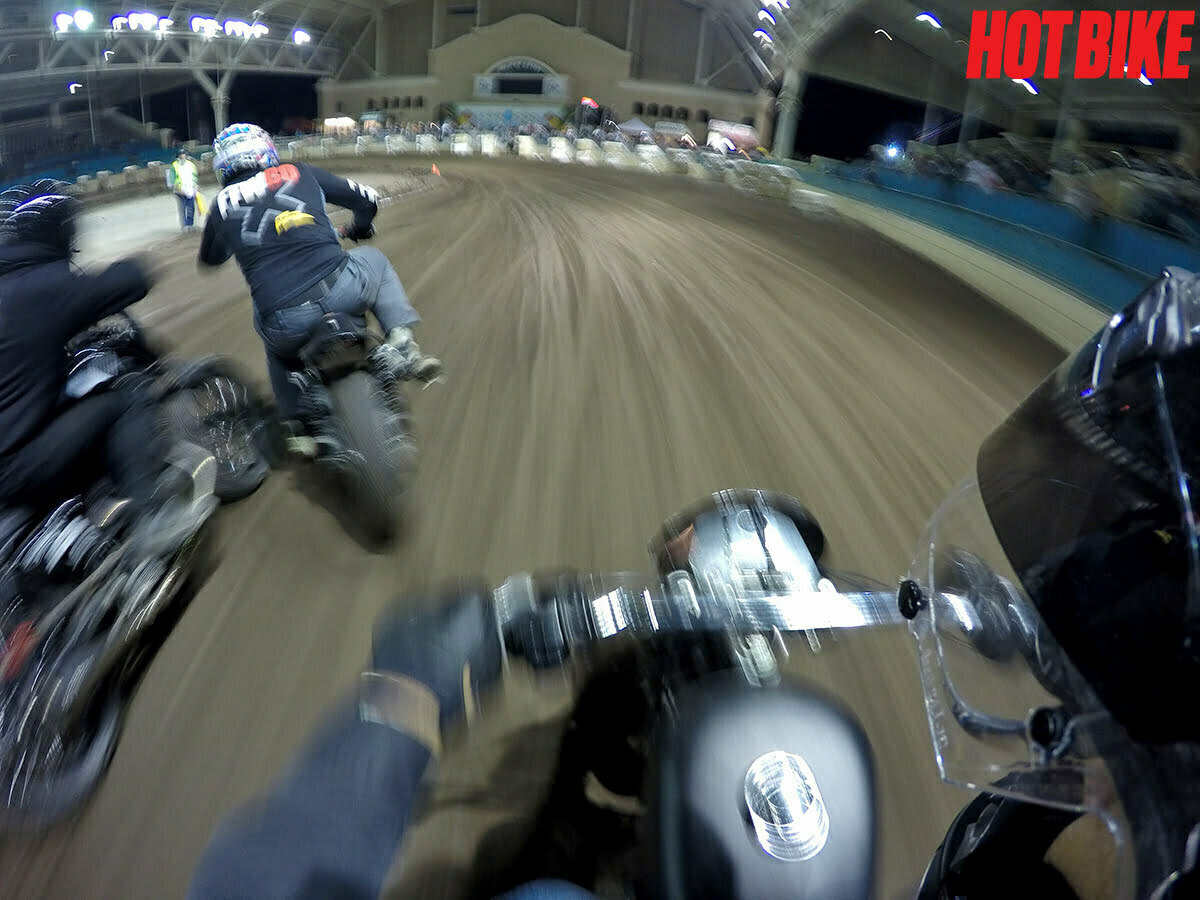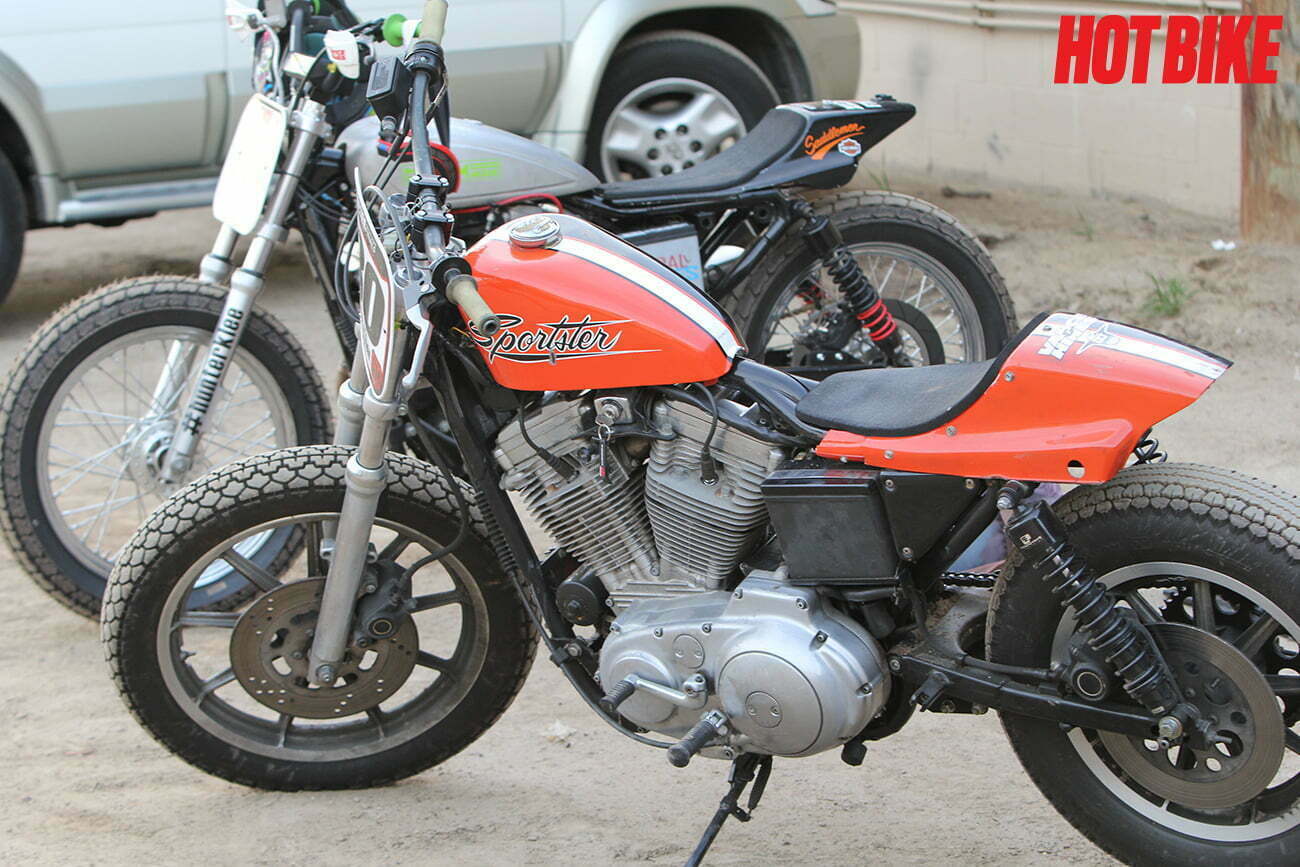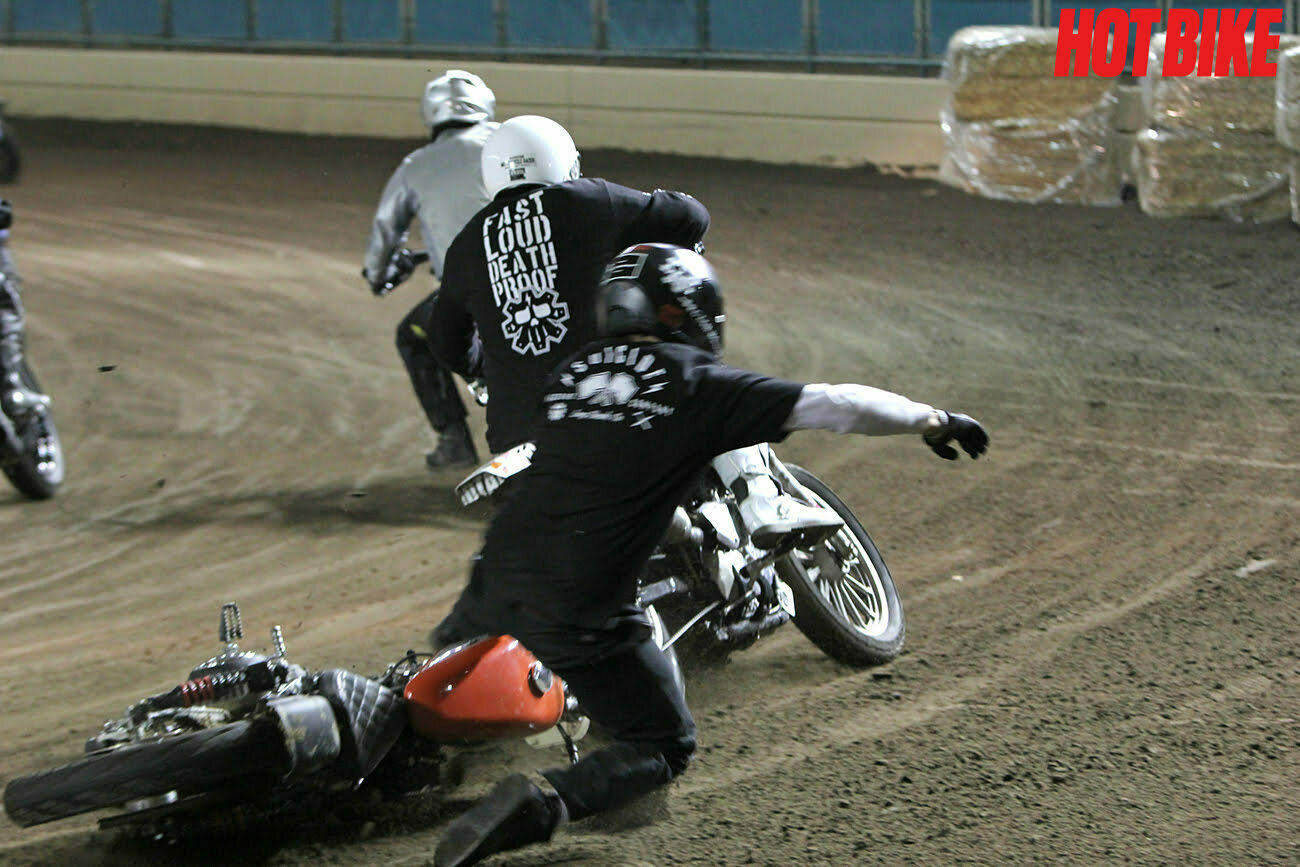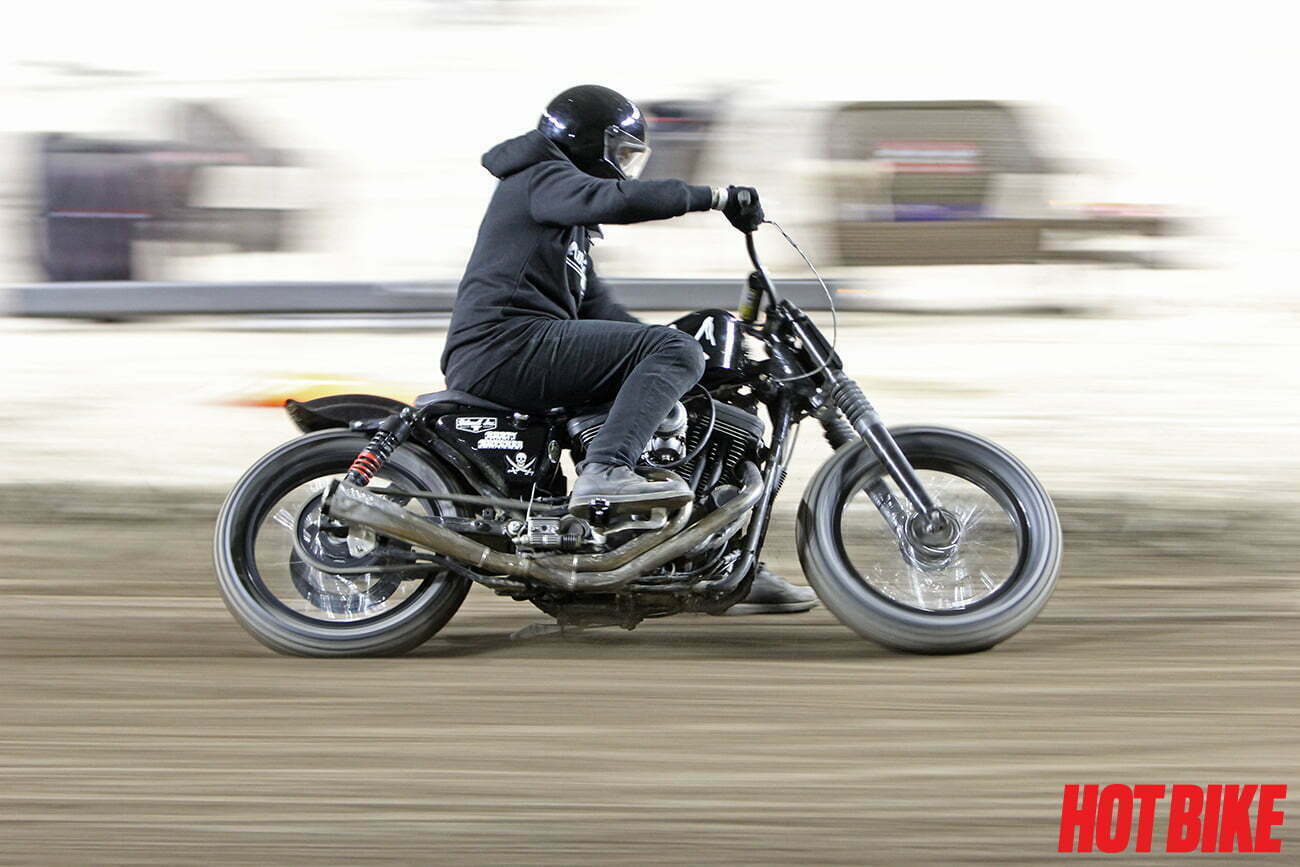 IV League Flat Track is an upstart racing organization started by Brian Bell in March of 2014 and in the short time since it's inception has already put on some phenomenal events that are creating quite a buzz.
February 14th in Del Mar , CA. was the place for IV League and Roland Sands Design to present the latest blockbuster event billed as " Racing And A Movie", with a full slate of racing that included over 20 different classes and a screening of the original 1971 Bruce Brown Classic "On Any Sunday" following all the track action.
A few classes out on the track that were a favorite amongst fans and fellow racers alike were the Pro Class and the "Hooligan" class.
The Pro Class racing was an amazing clinic in proper flat track riding technique with national championship riders Sammy Halbert, Henry Wiles, Davis Fisher, Jared Mees and many more duking it out on the short track. Also seen out on the track was 4-time AMA Super Bike Champ Josh Hayes competing in the Veterans and B Pro classes keeping his bike handling skills sharp, cool stuff.
The "Hooligan" class was for street legal Harley-Davison motorcycles that consisted of mostly Sportsters with a Dyna or two thrown in for good measure. The entries and involvement in this class has grown by leaps and bounds in just a short time thanks to the spearheading of Mark from Rusty Butcher along with Aaron and Shaun of Suicide Machine Company . Companies such as The Speed Merchant, Lyndall Brakes, San Diego Customs, Roland Sands Design and Burly Brand are also helping to make a push for this exciting movement.
The racing in the "Hooligan" class was wild and jam packed with action with multiple restarts due to first lap crashes. Mark from Rusty Butcher not only makes some bad ass leather goods but is fast as hell on a motorcycle and is usually at the sharp end of the field for these races. This night was no exception with him being the fastest on his Butcher Flat Track bike. He had a guest rider in the form of Buddy Suttle of Unknown Industries riding the Butcher Jump Bike that has been seen in the wildly popular video series " Tracker Tuesday" that Rusty Butcher produces. Buddy obviously can ride a bike and was 2nd right behind Mark on this night. Our Hot Bike online Editor Ed Subias even got in the action on his beater Sporty and ended up the night in 3rd place. Hot Bike not only brings you the action, we're in the action too!
IV League will be hosting the 3rd and final round of it's "Del Mar Series" Flat Track races March 7th and 8th, it's a doubleheader of racing with a bike show, live music and plenty of beer and food that is NOT to be missed.
Put some knobs on your Harley and join in on the fun!
More info:www.ivlft.com