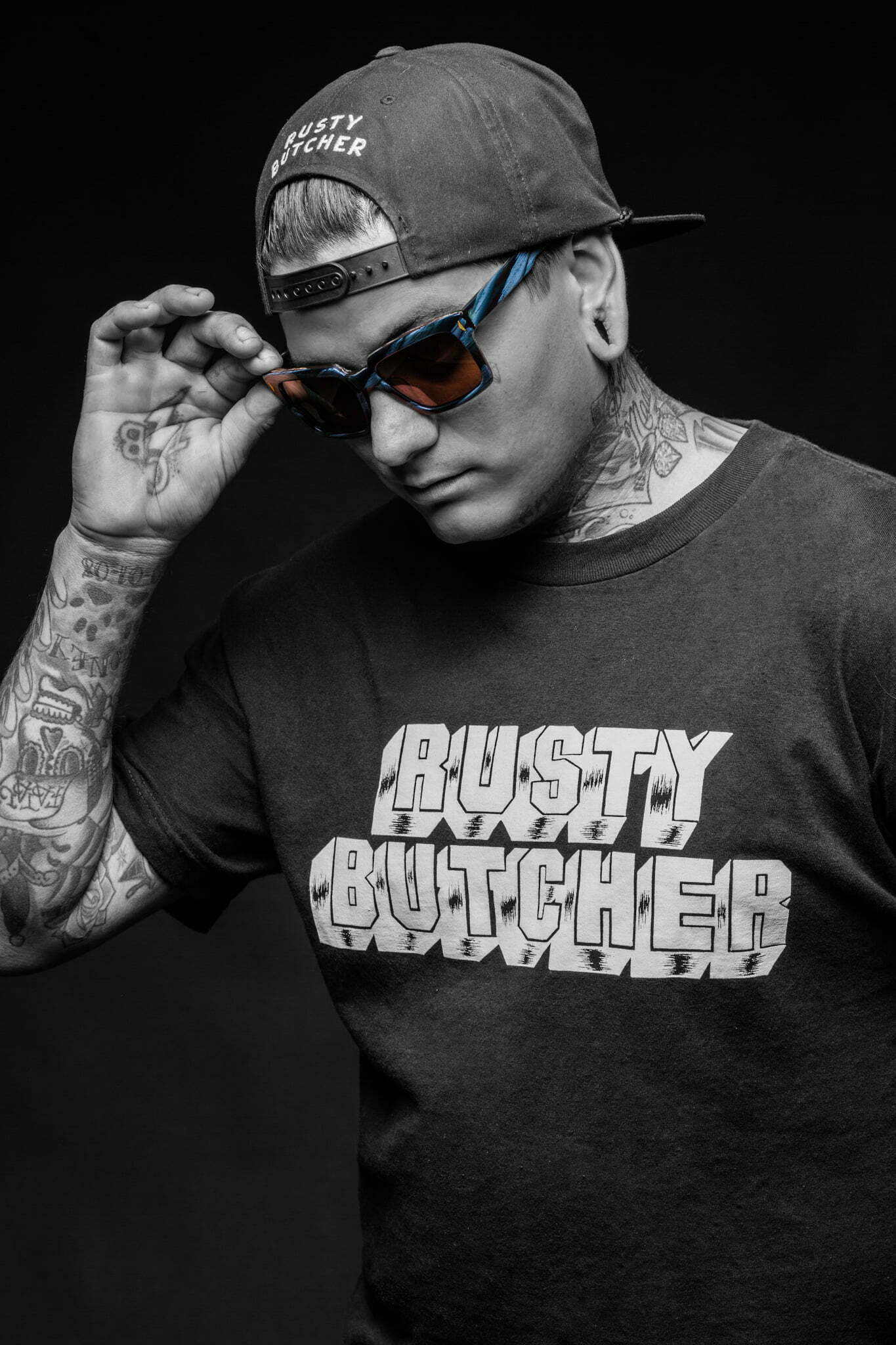 Premium lifestyle eyewear brand, IVI Vision, announced today the signing of premier Harley-Davidson free rider / dirt track racer Mark "Rusty Butcher" Atkins.
IVI is a premium eyewear brand that represents an elevation in street inspired fashion and lifestyle. Featuring timeless styles with modern applications, premium materials and exclusive use of CARL ZEISS vision sunlenses, IVI has sought ambassadors that represent the brand's emotion.
IVI is strengthening its commitment to partner with ambassadors that are not only iconic in their field, but also have the passion to extend their legacies and inspire the communities around them through meaningful content development, philanthropy and entrepreneurial ventures.
"When I initially met with Mark is was a no brainer that he was a perfect fit for IVI. He is a great representation of the IVI philosophy," said Rob Ramlose, Vice President, IVI Vision. "He's an iconic personality, successful entrepreneur and someone that has been instrumental in pushing the envelope in motorcycling and re defining what can be done on a Harley-Davidson Motorcycle. We are also very excited about future product collaborations with his brand, Rusty Butcher"
IVI will be working on collaboration products with Mark and his brand, Rusty Butcher very soon. So be on the lookout for some amazing new projects.

"I am really excited to be working with IVI" commented Atkins, "The quality of the product speaks for itself and I only want to align myself and my brand with partners that share a similar sentiment as I do when it comes to quality and craftsmanship. Plus, I really like the look and feel of the IVI brand. I think is aligns with me really well.
"We are thrilled to announce our relationship with Mark," expressed Patrick J. Moriarty, CEO, IVI Vision, "With his success both on and off of a motorcycle, he is a perfect visionary ambassador for IVI and we are looking forward to creating some unique product synergies soon."
About IVI Vision
IVI (pronounced 'eye-vee') is a premium eyewear brand that represents an elevation in street inspired fashion and lifestyle. IVI combines premium materials and sophisticated, iconic, lines along with unique features and incredible detail. IVI exclusively uses Carl Zeiss vision sunlesses for ultimate optical quality. IVI connects with bare bones imagery and has no pretense, just brazen simplicity, design and respect.Visit them at IVIvision.com and get busy living!
About Mark Atkins
Mark is the face behind Rusty Butcher, a premium clothing and leather goods brand. Growing up he started riding motocross at 3 yrs old, racing at 4 yrs and It was only a matter of time before his obsession with Harleys and love for jumping anything collided. Combine his brand and his love for riding and you have a truly unique individual that is leading the charge and innovation in free riding and dirt track racing on Harley-Davidson Motorcycles. To see what's it's all about follow @RustyButcher .