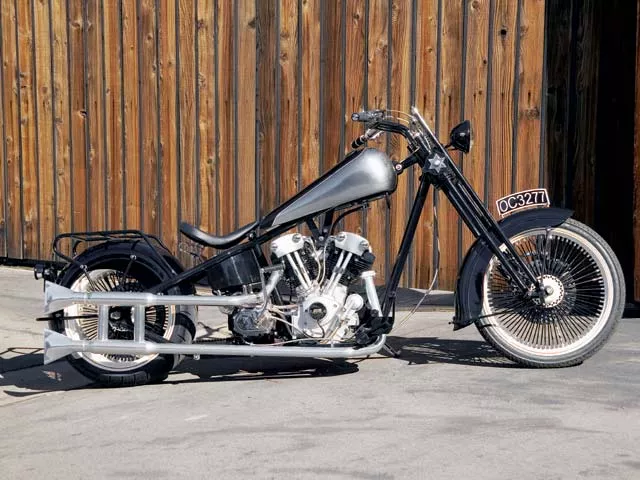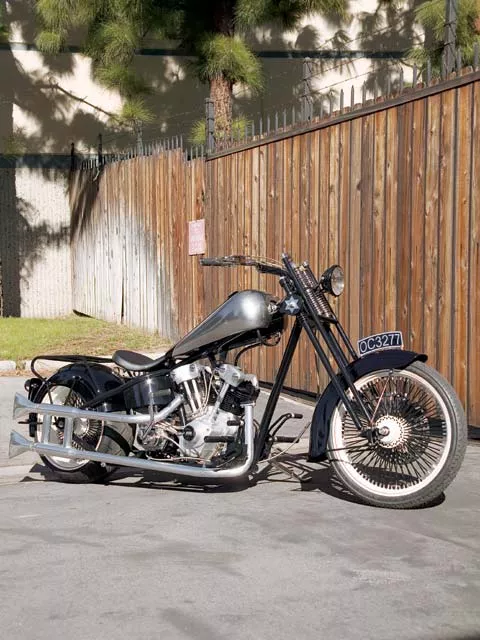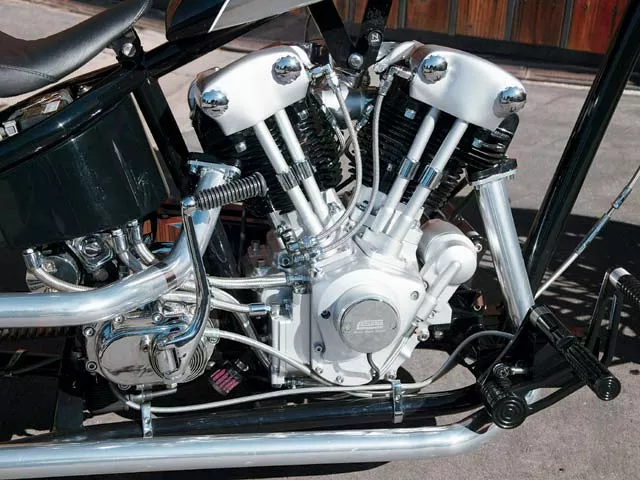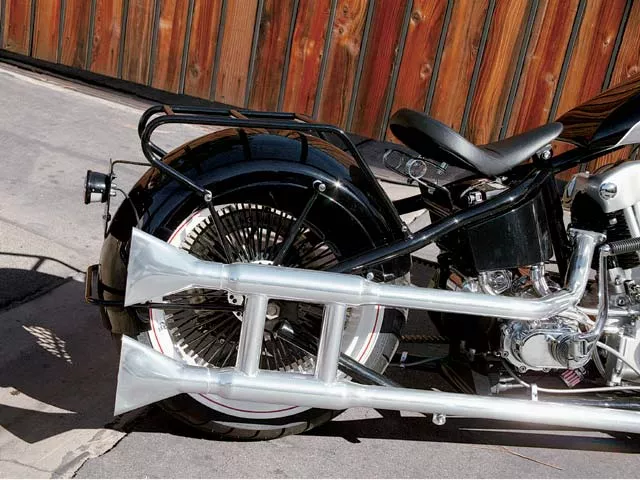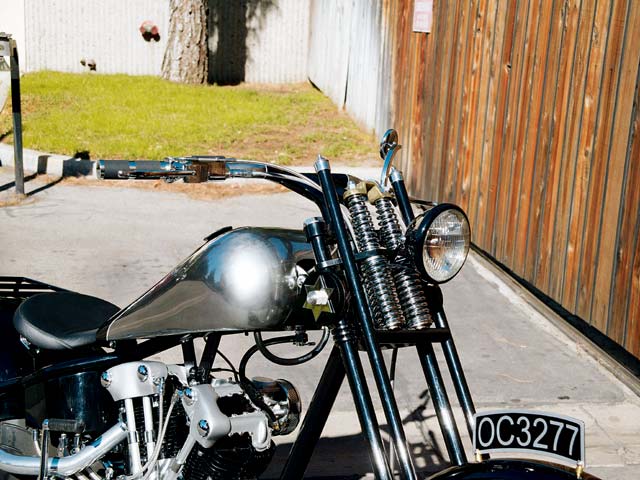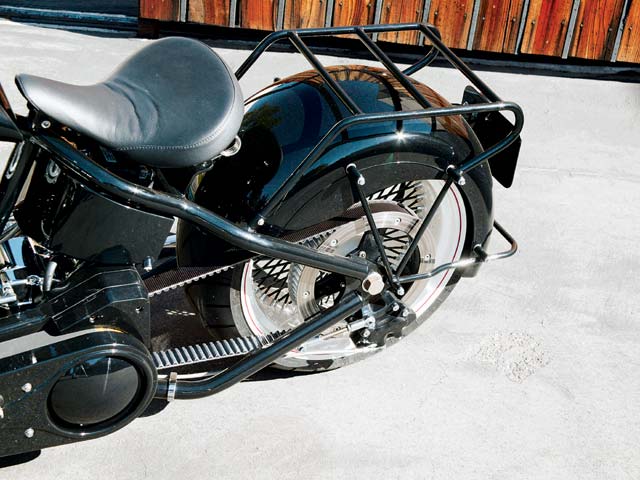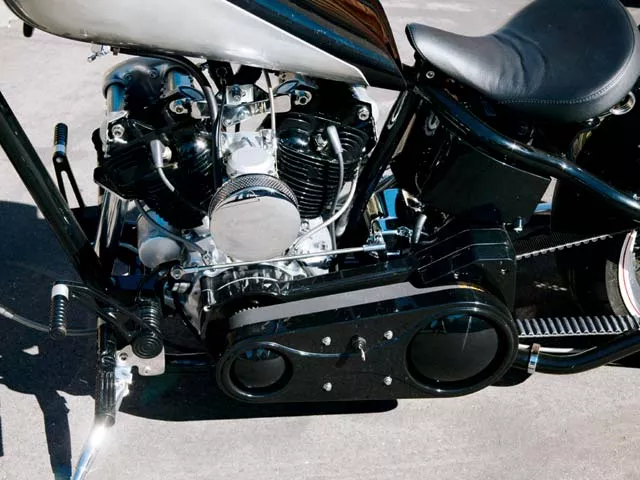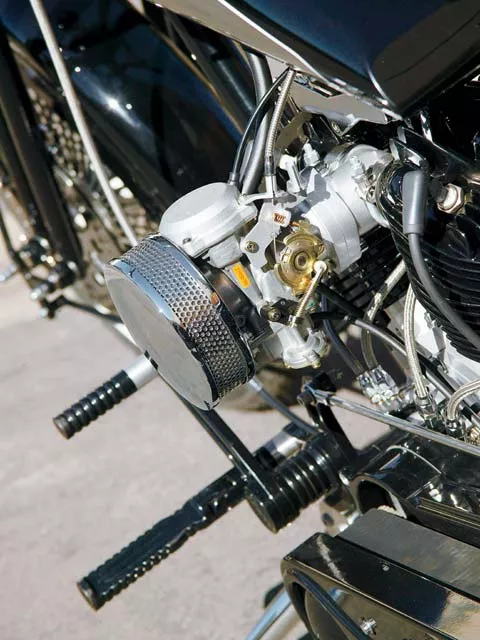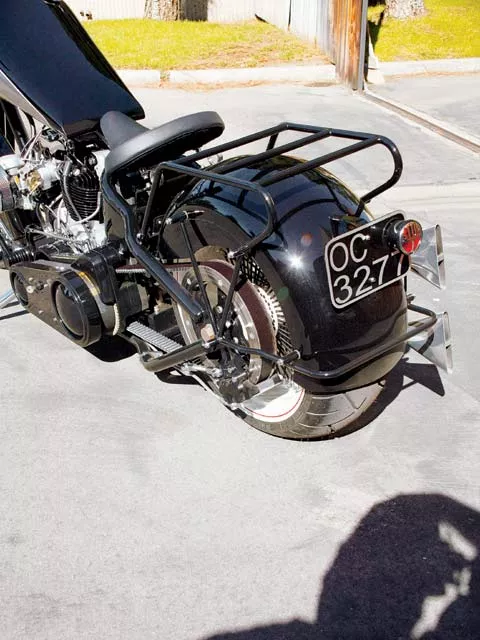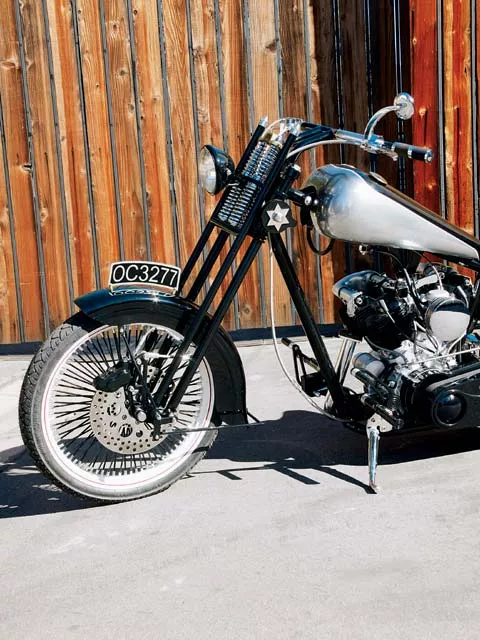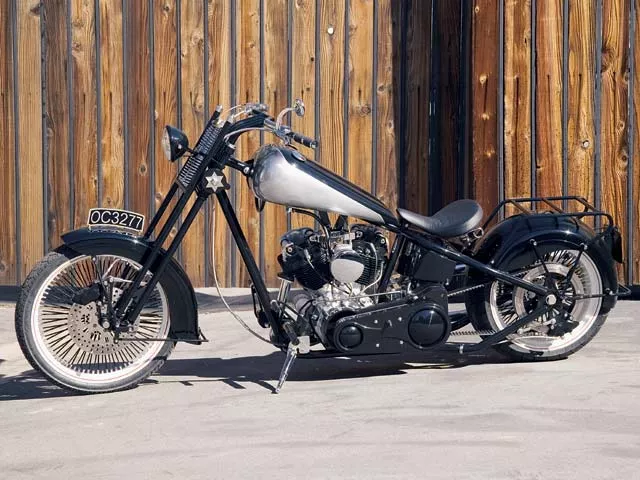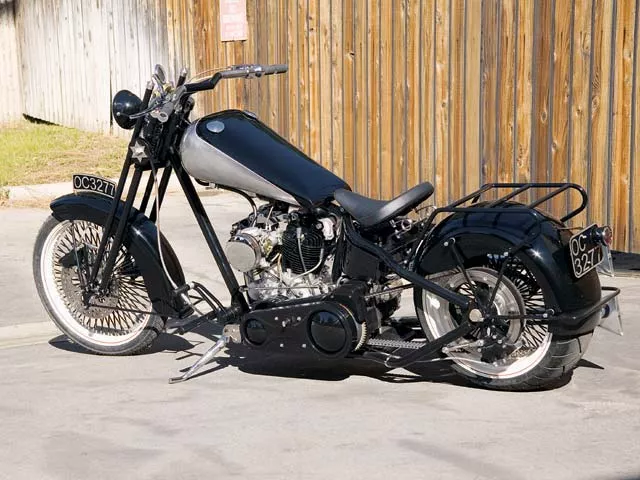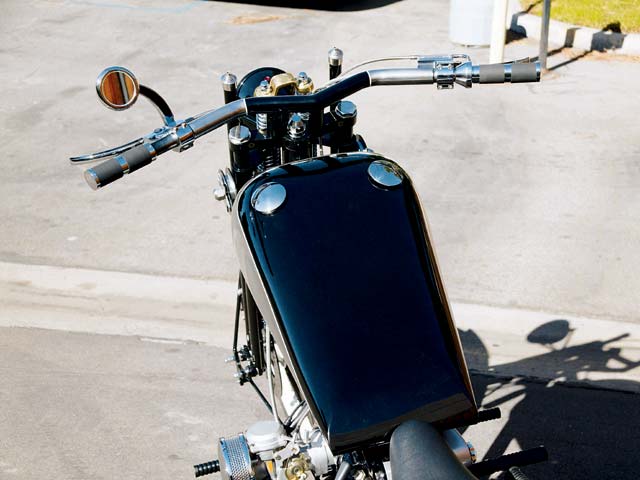 Throughout mass media these days, Harleys and the people who ride them have become fodder for good television. This is shown best through the popularity of American Chopper, a Discovery Channel show that focuses on the trials and tribulations of a family working to build custom bikes under seemingly never-ending deadlines. In other words, Paul Teutul Sr. and Paul Teutul Jr. have a new reason to fight each week, and some 4 million viewers tune in to see each explosive episode filmed at the Orange County Choppers shop in Rock Tavern, New York.
On the other side of the media coin is Jay Leno, the host of NBC's Tonight Show. Jay is an all-around good guy, mostly seen off set in a denim shirt and messing with one of his vast collection of bikes and vintage automobiles. Hang out in Malibu, California, at the world-famous Rock Store on a Sunday, and you can almost bank on seeing him show up to hang with the guys and get reactions to his latest wild restoration. It is no secret that Jay is a vintage bike fan and he keeps his well-staffed shop busy restoring his finds from all over the country.
So, for the most part, the Teutuls and Leno are polar opposites in the characters they portray on television. In real life though, they are just three gearheads who love bikes of all shapes and sizes. When Jay brought the father and son team on his show a while back, the three disappeared to Jay's secret garage to check out his wheels. As they wandered through the shop, it became glaringly obvious to father and son that he has a love affair with a brand long since off the market, Brough Superior. On the way back to New York, the Teutuls put together a plan to build one of their famous theme bikes for Jay, based on a Brough.
Paul Sr. took hold of the ropes and went to work on a motor to kick the project off. He contacted Accurate Engineering to get a special 103ci V-twin built. To lend a nod to the Brough era, Accurate used a Knuckle-style 3.8125-inch top end mated to an Evo bottom end that holds the 4.5-inch stroke wheels and rods. A Crane ignition and CV carb supply spark and fuel to the unusual motor.
At the same time the motor was being assembled, Paul Jr. was getting the roller together. He used an OCC rigid frame built with 35 degrees of rake and 5 inches of downtube stretch as the build platform. Jeri's Springer built a tandem shock unit that replicates as much of the original Brough design as possible, while still working with the design OCC had in mind. To roll the bike around, Paul Jr. had American Wire Wheel build a set of black and white powdercoated wheels.
The 21-inch front wears a Metzeler tire and Tedd's V-twin caliper and rotor. Out back, an 18×8.5-incher is covered with a 240mm Metzeler and is slowed by a drive-side rear kit from Tedd's.
When the Knuckle showed up, it was immediately placed in the frame with a five-speed RevTech transmission (equipped with a kicker) mounted behind it. To get power transferred between the two, a 3-inch beltdrive from BDL, with a cover plate that accommodates the ignition switch, was put into service. That allowed the OCC 2-into-2 exhaust system to be built and fit to the powertrain design.
When it came time for sheetmetal, Paul Jr. jumped in fast. First, a low-profile, one-piece gas tank was formed. Once completed, it was time to create a front fender that mounted with the same style struts as an original Brough. He then built a massive rear fender to cover the 240 and used a similar strut mounting system. Adding to the rear fender dimension is a curved rack that also nods back to the original bike's design. Once all the metal was fit properly, Justin Barres at JB Graphix took over. Each piece was smoothed out to make way for the combination of black and silver paint that gives the Leno bike its old-school look.
A few final details were added during reassembly, like a vintage-style plate mounted on the front fender wearing the date of Jay's first appearance on the Tonight Show, and a rear plate calling attention to same. OCC bars with Ness hand controls were mounted above a Tedd's headlamp with Accutronix forwards down below. OCC turned to Tedd's for the vintage taillight and spring seat, and called the bike done.
Jay was presented the bike on the Tonight Show, and in turn, he appeared on American Chopper to take his first ride. As Jay pulled back in from that ride, he smiled that oh-so-recognizable smile and said, "Now that is my kind of chopper!"
| | |
| --- | --- |
| Spec Sheet | |
| GENERAL | |
| Owner | Jay Leno |
| Year/Make | '04/OCC |
| Fabrication | OCC |
| Assembly | OCC |
| Build Time | One month |
| | |
| ENGINE | |
| Size/Type | 103ci Accurate |
| Cases | Accurate Engineering |
| Flywheels | Accurate Engineering |
| Rods | Accurate Engineering |
| Pistons | Accurate Engineering |
| Cylinders | Accurate Engineering |
| Heads | Accurate Engineering |
| Cam | Accurate Engineering |
| Carb | CV |
| Ignition | Crane |
| Pipe | OCC |
| | |
| TRANSMISSION | |
| Year/Type | '04/RevTech |
| Case | RevTech |
| Gears | Five-speed |
| Clutch | BDL |
| Primary Drive | BDL |
| | |
| FRAME/SUSPENSION | |
| Year/Type | '04/OCC |
| Rake | 35 degrees |
| Stretch | 5 inches |
| Swingarm | Rigid |
| Forks | Jeri's Springer |
| Extension | 6 inches |
| Triple-Trees | Jeri's Springer |
| | |
| WHEELS, TIRES, AND BRAKES | |
| Wheels | |
| Front: | 21-inch Hallcraft |
| Rear: | 18-inch Hallcraft |
| Tires | |
| Front: | Metzeler |
| Rear: | Metzeler |
| Brakes | |
| Front: | Tedd's |
| Rear: | Tedd's |
| | |
| FINISH | |
| Molding | JB Graphix |
| Painter | JB Graphix |
| Color | Black |
| Graphics | JB Grahpix |
| Powdercoating | Sumaxx |
| | |
| ACCESSORIES | |
| Bars | OCC |
| Risers | Built in |
| Hand Controls | Ness |
| Headlight | Tedd's |
| Taillight | Tedd's |
| Electrical | OCC |
| Fuel Tank(s) | OCC |
| Oil Tank | OCC |
| Front Fender | OCC |
| Rear Fender | OCC |
| Fender Struts | OCC |
| Pegs | Accutronix |
| Foot Controls | Accutronix |
| Seat | Tedd's |