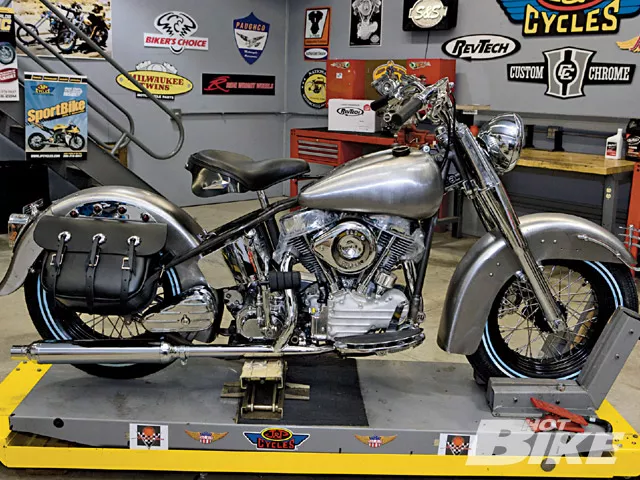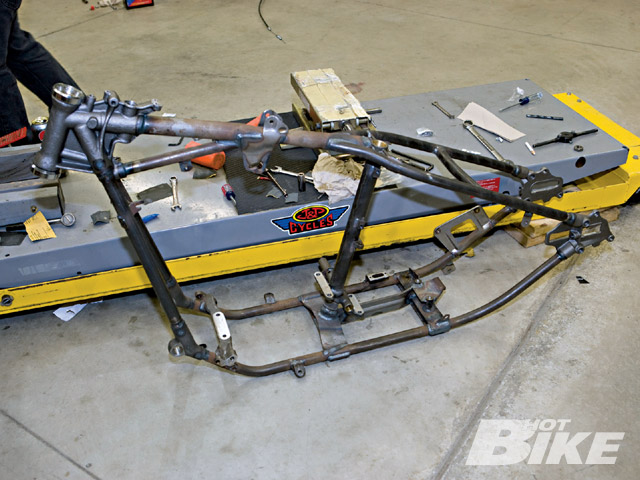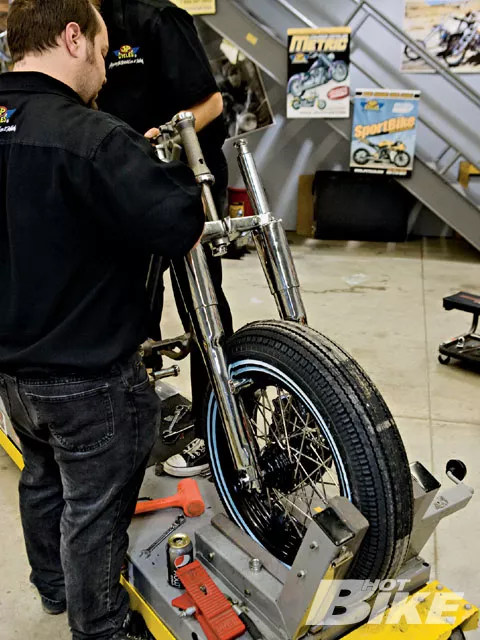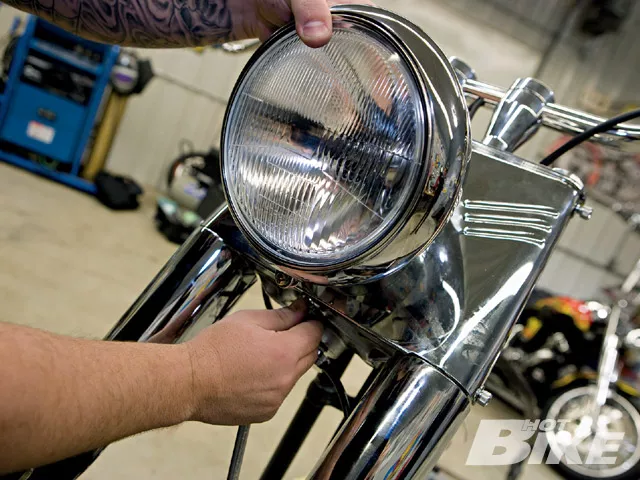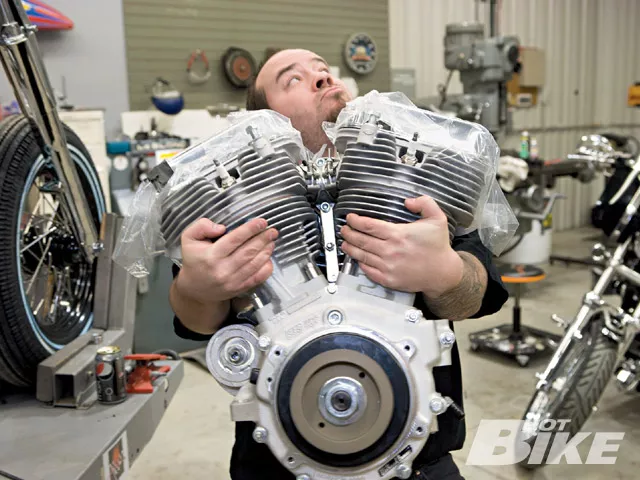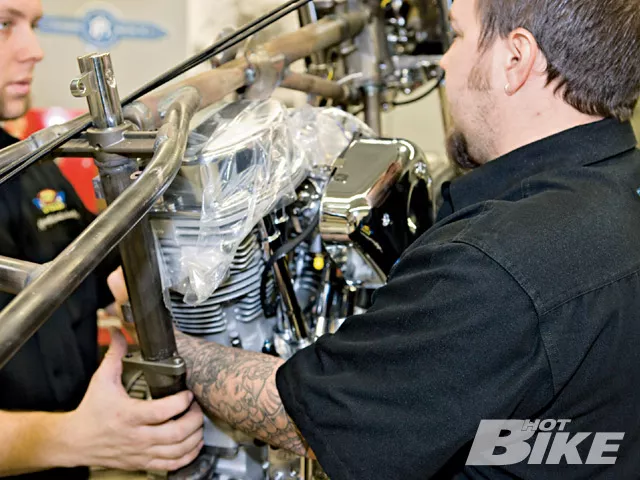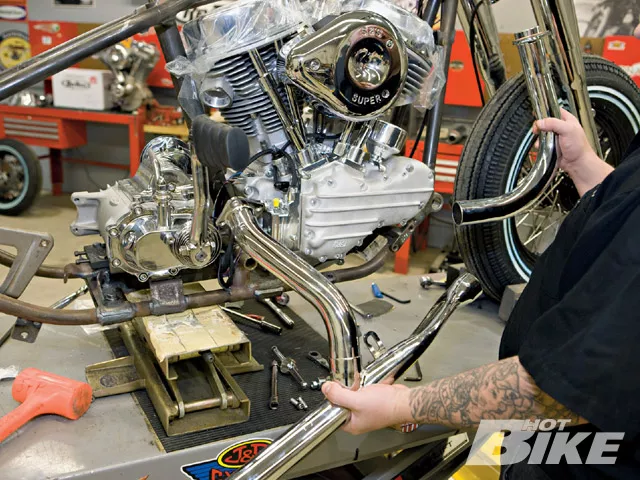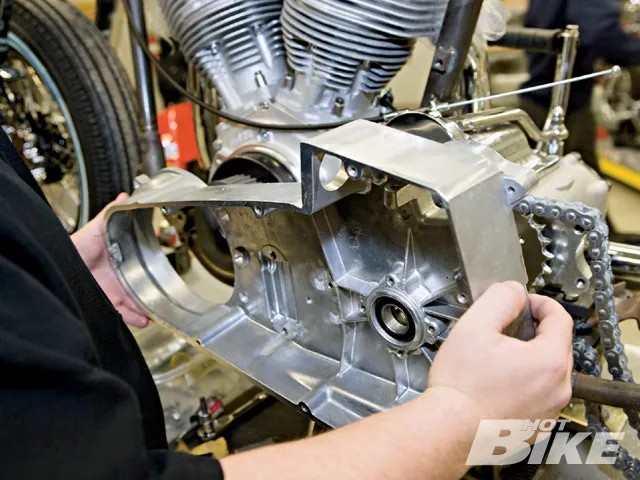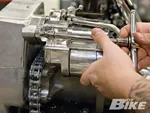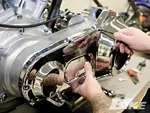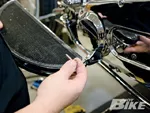 Contests are fun, plus they're usually for a good cause. I remember the fascination of winning a contest in middle school, thinking to myself, "Self, how freakin' cool would it be if you won a contest?!" Especially when the grand prize was a brand new GT BMX bike. I had to have it. Of course, I didn't win; some lucky kid did, and we all hated him from that point on. However, that kid walked taller than anyone else on the yard for the rest of the school year. Last year, Steve Duffy of San Francisco, California walked really tall after he made a $5 donation to the National Motorcycle Museum. He walked away with something better than a GT BMX Bike, a brand new Custom Panhead build by J&P; Cycles!
The National Motorcycle Museum, located in Anamosa, Iowa, is at it again with a J&P; Cycles' modern-day version 1955 Panhead up for grabs. All you have to do to try and win this sweet little custom is make a $5 donation to get one entry or make a $25 donation to get six entries into the contest. You can make your contribution for tickets via US mail or by electronic check on the website www.nationalmcmuseum.org and all the proceeds go to the National Motorcycle Museum to continue its expansion in bringing enthusiasts the coolest of the cool in motorcycles and motorcycle paraphernalia. The winner of the bike will be decided on New Years Eve 2009! And you don't need to be present to win.
J&P; Cycles, which celebrates its 30th Anniversary this year, had plenty of help with donated parts for the build, most of which can be found in the J&P; Cycles Parts and Accessories catalog and Vintage Restoration catalog. J&P; Cycles own bike builder Kody Wisner got to work with the donated components that included a P-Series 93ci engine from S&S; Cycle, a Panhead replica frame from Ted's V-Twin, a Rev-Tech four-speed transmission, a starter, and alternator from Custom Chrome, a Primo belt drive and Rivera pro clutch, a set of Paughco exhaust pipes, Jammer primary parts, Performance Machine hand controls and brakes, Pac-Kit replica Panhead leather saddlebags, Wire Plus wiring components, Auto Gem gem lights and baby bullets, Coker tires, Bikers Choice frontend and sheetmetal, and anything else that was needed from the J&P; Cycles mega-warehouse. These items and more were generously donated for this year's motorcycle. In fact, this year's support from various manufacturers has surpassed that of other years, according to Nicole Ridge of J&P; Cycles. With the collaborative efforts of J&P; Cycles and all of the aforementioned companies, the Museum is able to provide you with all of the coolest vintage motorcycles that you crave. With your donations, the Museum will continue to grow and expand its collection of motorcycle artifacts.
The Museum opened its doors in 2001. Since that day over 80,000 eager enthusiasts have made the trek to the rolling hills of Anamosa (just outside Cedar Rapids) for a look at some of the creations from 1903 to the present day. Today the Museum boasts over 225 motorcycles on display from around the world. It is nationally recognized as a not-for-profit corporation and is governed by a board of directors. Funding comes from a variety of sources, which includes admissions, gift shop sales, memberships, corporations, grants, donations, and raffles.
J&P; Cycles built this custom from the ground up and HOT BIKE was there snapping pics along the way. Take a behind-the-scenes look at how the mock-up went down. Next month we'll take you through the wrap-up of the build with the paint and finishing touches. And in two months, look for a full feature of the 2009 National Motorcycle Museum Custom Panhead.