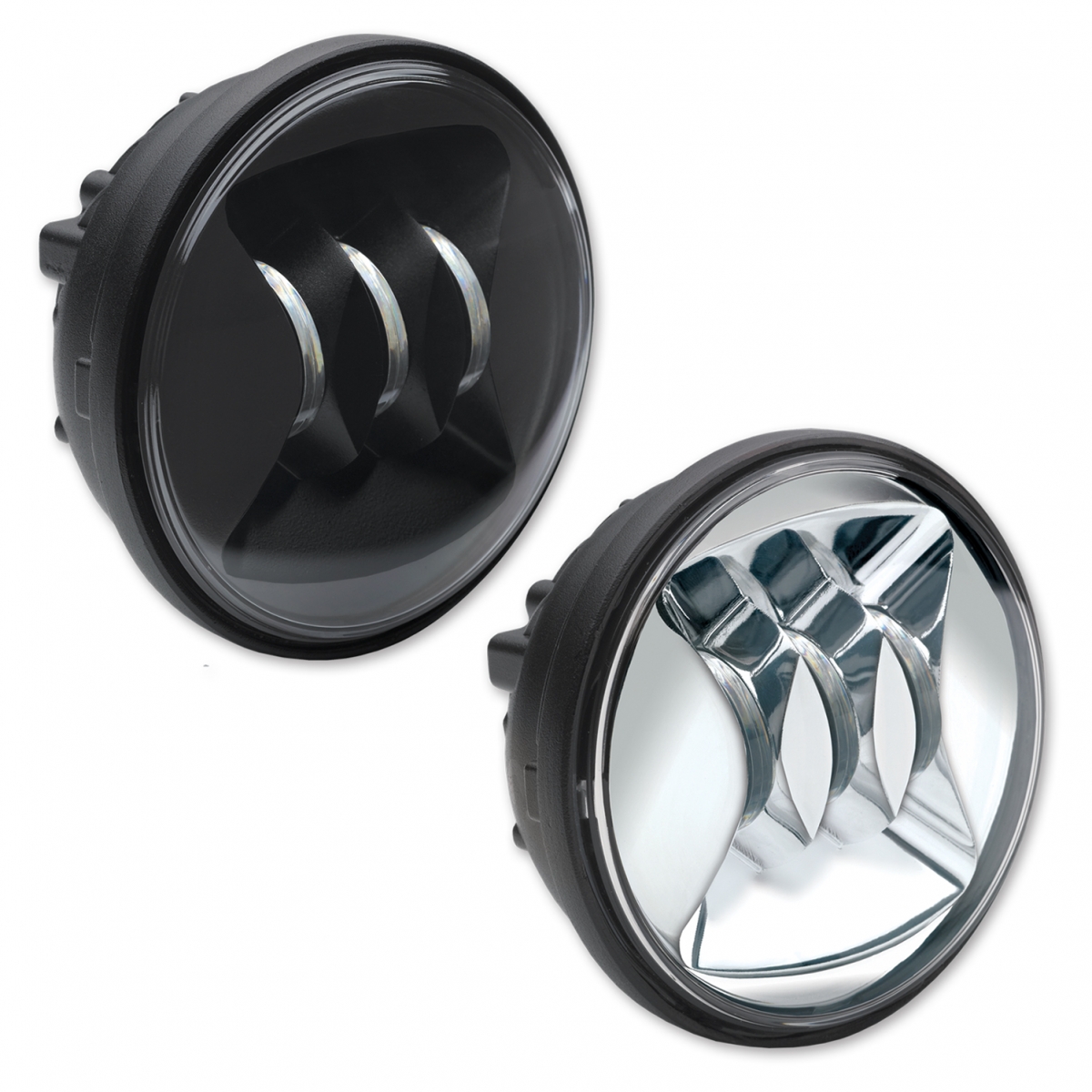 You want to be noticed while you're out there on the road, right?  The JW Speaker LED fog lights are perfect to alert other motorists of your presence, and to highlight the sleek lines and styling of your vehicle. But more importantly, a good set of fog lights can prevent some cager from slamming into you because it's too hard to see out there in the fog!
As we're full swing into the colder months, for those of us who still like to ride no matter the elements, it's best to equip your bike with the components that allow you to just that: Ride! JW Speaker's Fog Lights (Model 6045) are designed as a replacement for stock 4-inch round PAR36 fog lights, but offer superior performance LED technology over the factory bulb-based fog lights.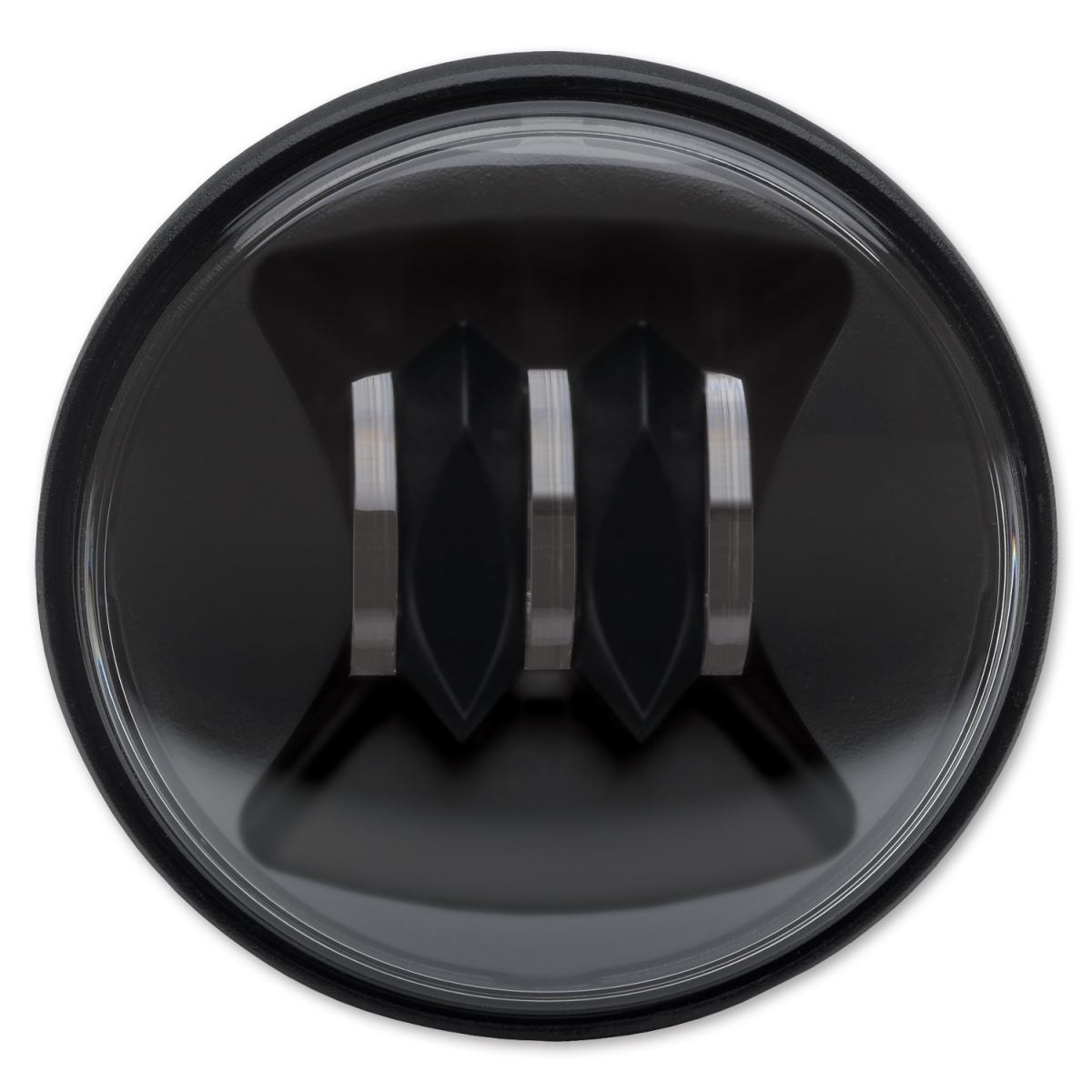 Built tough with UV-resistant hard-coated polycarbonate lens, heavy-duty die-cast housing and solid-state LEDs, the JW Speaker collection of aftermarket and OEM LED fog lights can handle the most rigorous terrain and dense fog for motorcyclists obviously needing to be seen!  Don't take a chance on being invisible when the pea soup sets in. Put JW Speaker lights on your Harley-Davidson motorcycle or other custom vehicle when you want to make a statement about staying safe.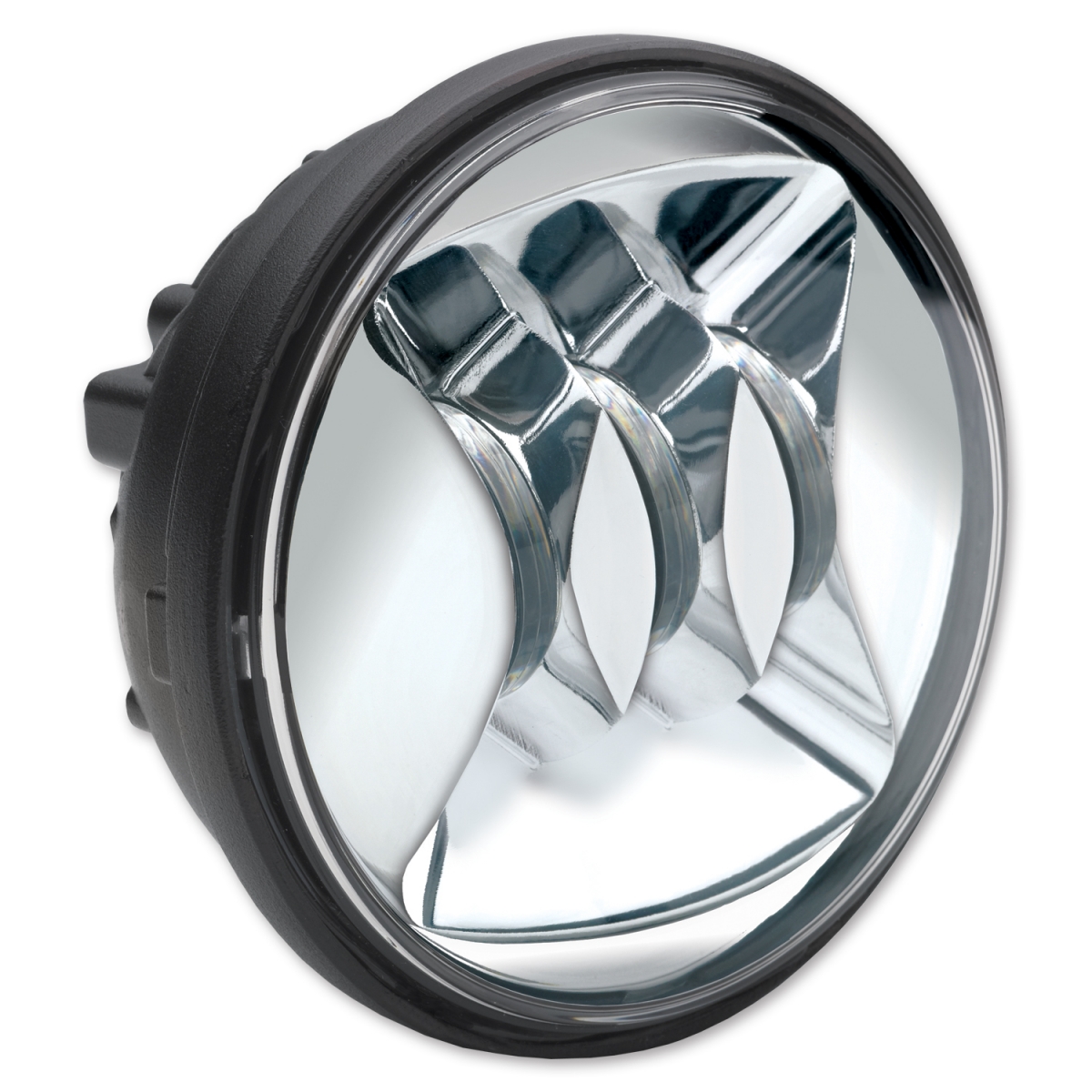 Founded in 1935 by John W. Speaker, JW Speaker Corporation is focused on developing innovative, high-performance vehicular lighting solutions for OEM and aftermarket customers around the world. JW Speaker specializes in LED and other emerging lighting technologies and proudly design, manufacture and assemble all of its products in Germantown, Wisconsin. The JW Speaker Model 6045 offers extreme durability and unmatched longevity. Check out the Model 6050 for a version with a rubber bucket and universal pedestal mount. Made in the USA.