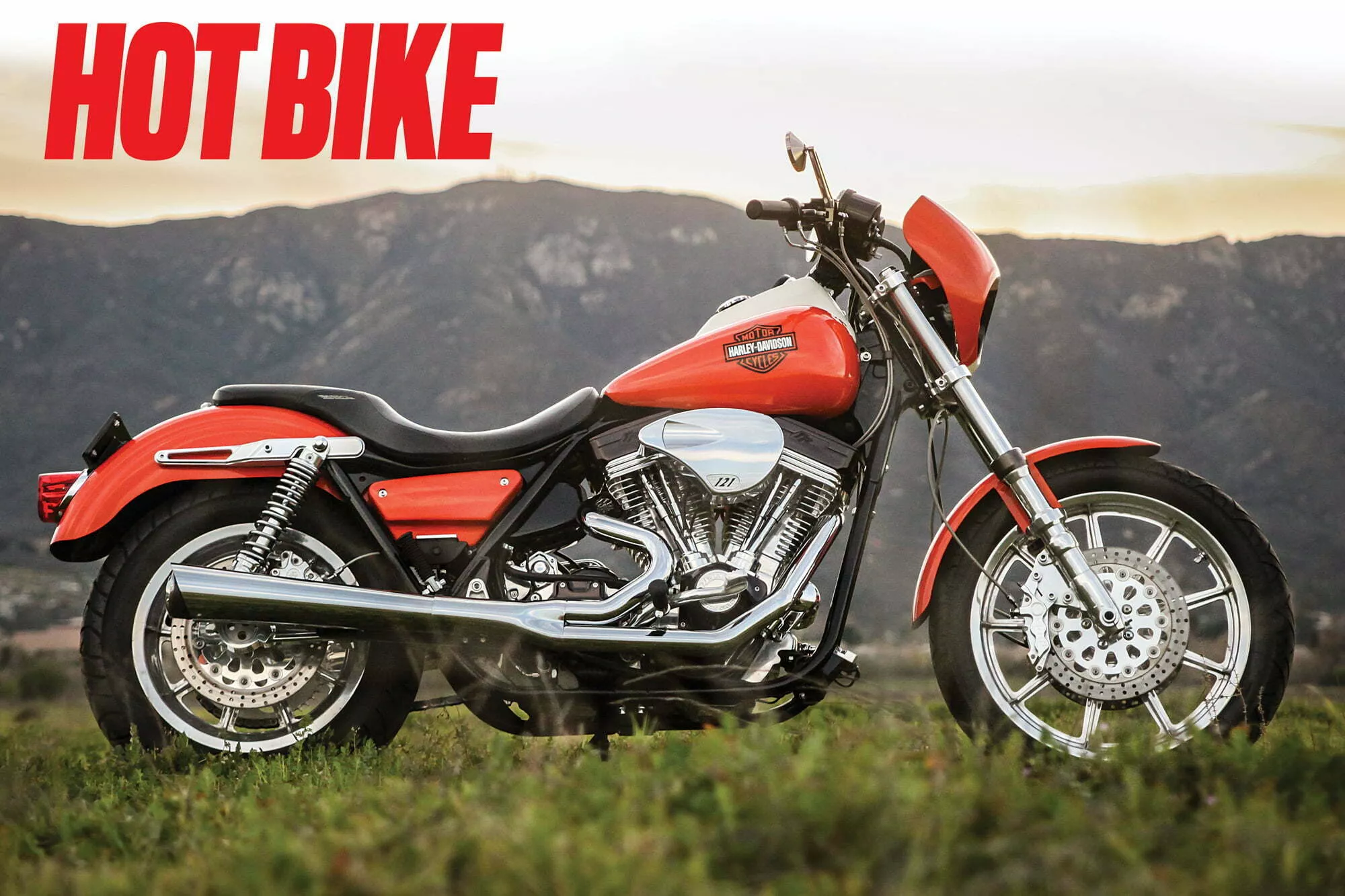 If you know Wink Eller, you know two things immediately. One, he is a master builder, and two he loves his stories. Truth is, so do the rest of us. When you hear one start, you know you are in for a treat, and they all start like this…
"Well, let me tell ya. When I got that FXR me and a buddy of mine were racing through the desert along the 111 in Arizona being chased by a helicopter. We were riding so fast we flew by a highway patrolman heading the same way we were. The APB was out for two guys on motorcycles; one on a red and black bike with a blue shirt, and one on a brown bike with a brown shirt. What did we do? Stopped under an underpass and switched shirts. When the cops finally caught up with us they said it couldn't be us because the description didn't match, it was merely coincidental." Score one for the FXR.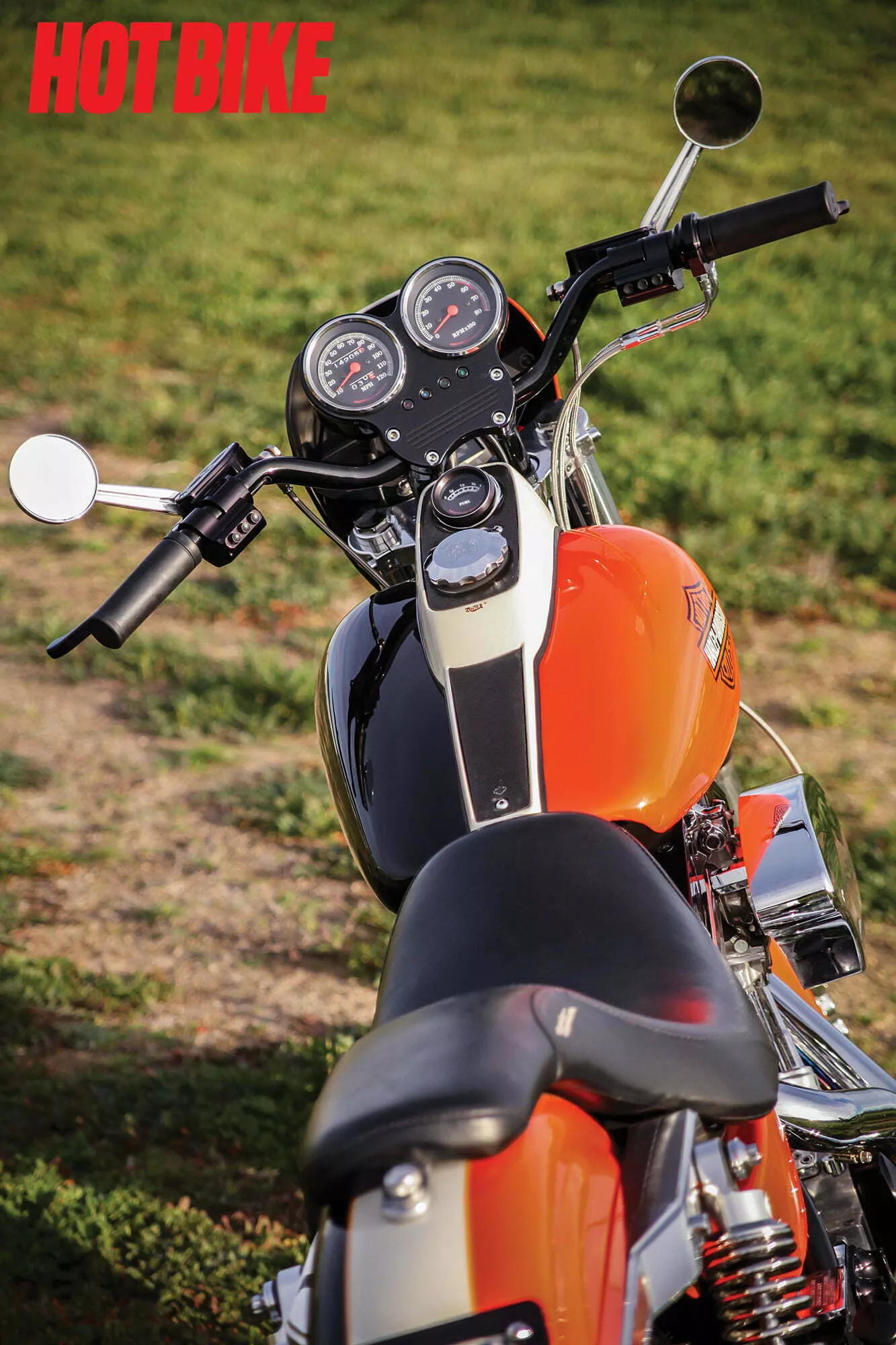 Wink bought that bike back in 1990 and by 1992 it was on the cover of yours truly Hot Bike. Between then, in 1991, he rode it out to Sturgis and won "King of the Hill." It was the fastest streetbike there. It took on a new persona when he decided to fix it up a bit. He had Butch Brinza change the paint to Harley racing colors, installed some PM brakes among other changes, and topped it off with a 103 cubic inch motor.
Around the time Wink got married to his girlfriend Dee, a guy named Kevin Reardon started coming around and noticed the FXR a bit too fondly. He would come by the shop and say, "Mr. Eller, I want to buy that bike from you." Wink refused. The following week, "Mr. Eller, I want to buy that bike from you" to which Wink refused yet again. This went on for quite a while, at least once a week Kevin would come in, "Mr. Eller, I want to buy that bike from you" and one time Kevin asked "How much would a bike like that cost me?" Wink's only reply at the time was " of money". Kevin came back with a shoebox full of money, literally. Time for Kevin to earn his stripes on the bike, he took it out to Laughlin and outran everyone at the Drags. Yet again, score one for the FXR.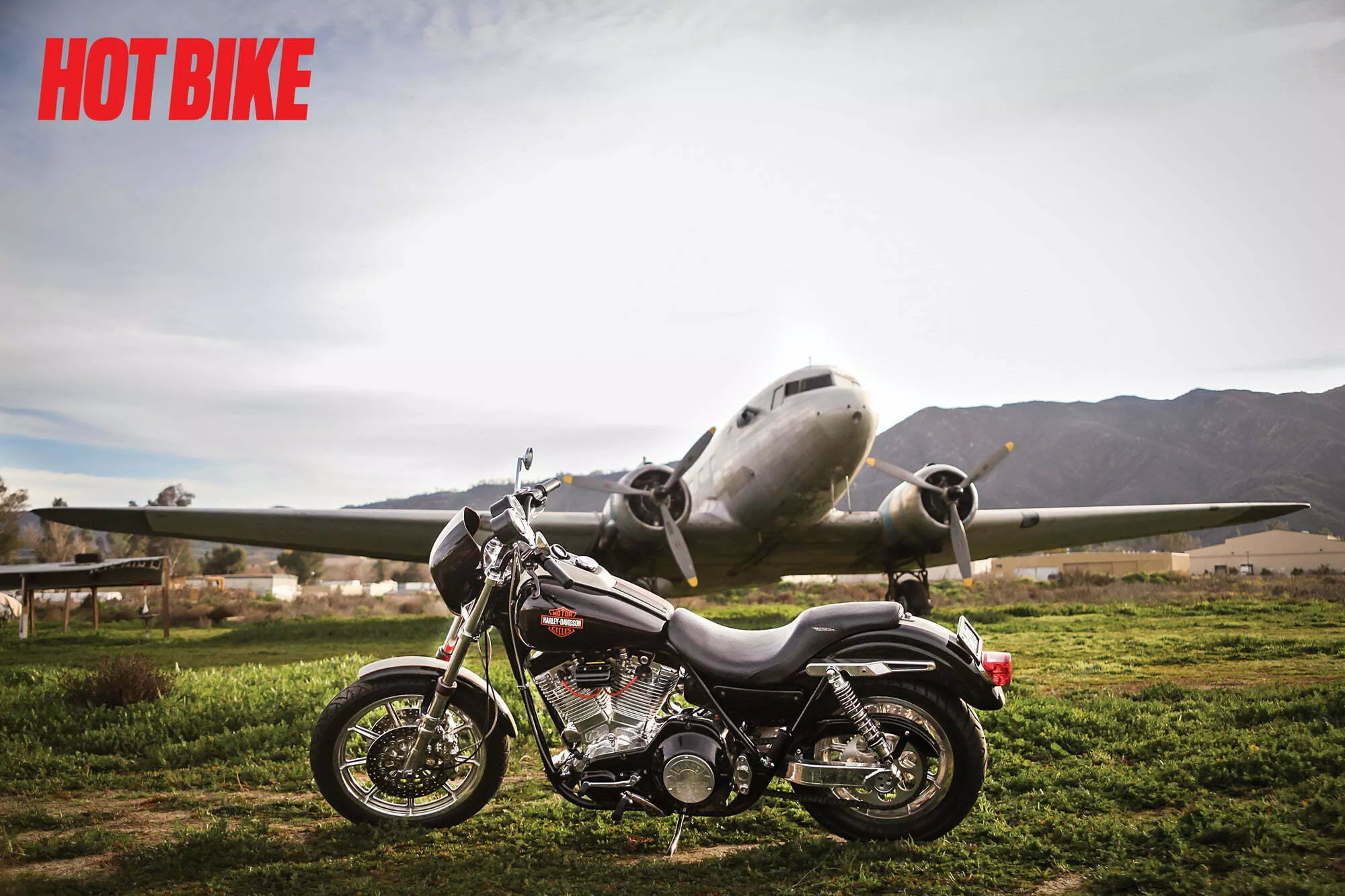 Kevin loved the FXR and refused to change anything about it. Until slowly he started getting kind of bored with it, then in 2007 he brought the bike back to Wink to work on. Basically he rolled it through the doors and said "Pretend you still own it and do whatever you want to do" and then left it there. Well don't give Wink that kind of open forum unless you want a hellraiser. And that is exactly what he built. He changed that 103 up to a 121 TP motor, installed a new Baker Transmission, Aluminum swingarm, Progressive shocks, and Performance Machine hand controls. Took it back to Kevin, and it was love at second sight this time.
About a year ago Kevin brought the bike back to Wink, "Mr. Eller I need you to work on my bike again." Wink changed out the oil, installed all new rear brakes and replaced the original master cylinder to a new Harley-Davidson stock FXR one. Yet again, Kevin fell in love. Wink says it is like watching a man look at his high school love. He was merely a kid when he bought the bike from Wink, and now his son is graduated from college. In all of the nearly 17 years that Kevin has owned this bike, Wink feels like he has put more miles on it than Kevin has. Wink rode more than 160,000 miles when he owned the FXR, but when he rebuilt it and changed out the motor he also added a brand new speedo and started it all back at zero. Since Kevin has owned it he has put on a mere 12,000 miles or so, and probably 2,000 of those were by Wink.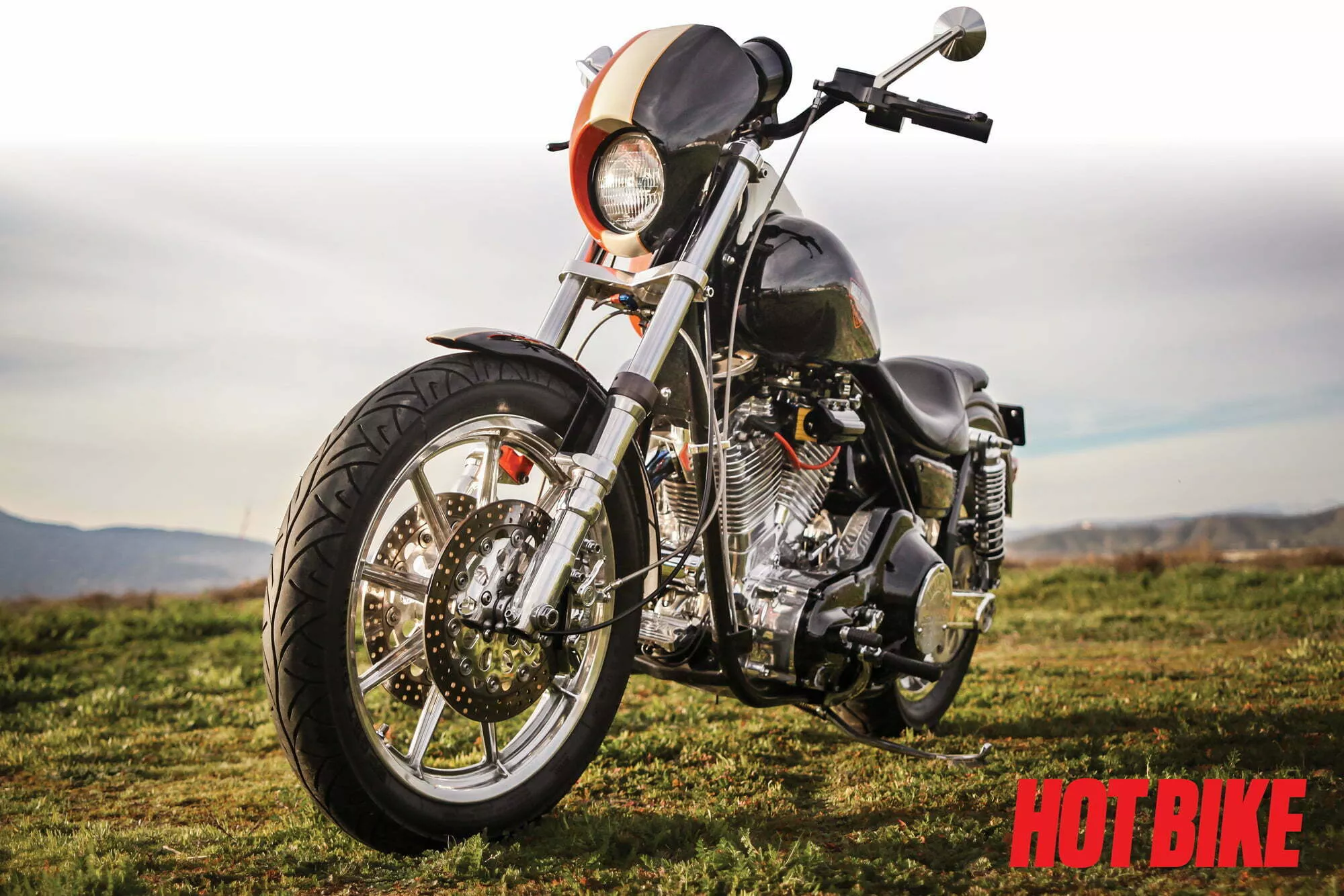 Wink built up the bike because although Kevin may not ride a lot, he certainly rides intensely. Kevin came back from Mexico one time and came over to Wink for some work on a bike, and said he was having trouble unloading the bike from the trailer and asked for help. Turns out Kevin was filled with 26 screws and 3 plates internally after a bike crash at around 130–140 miles per hour that nearly tore his arm off. Lucky for him he is in one piece, but has a scar from his stomach up over his shoulder and down his back to prove it. Thanks to modern medicine he is still around to take his high school sweetheart out from time to time and fall in love all over again, thanks to Wink.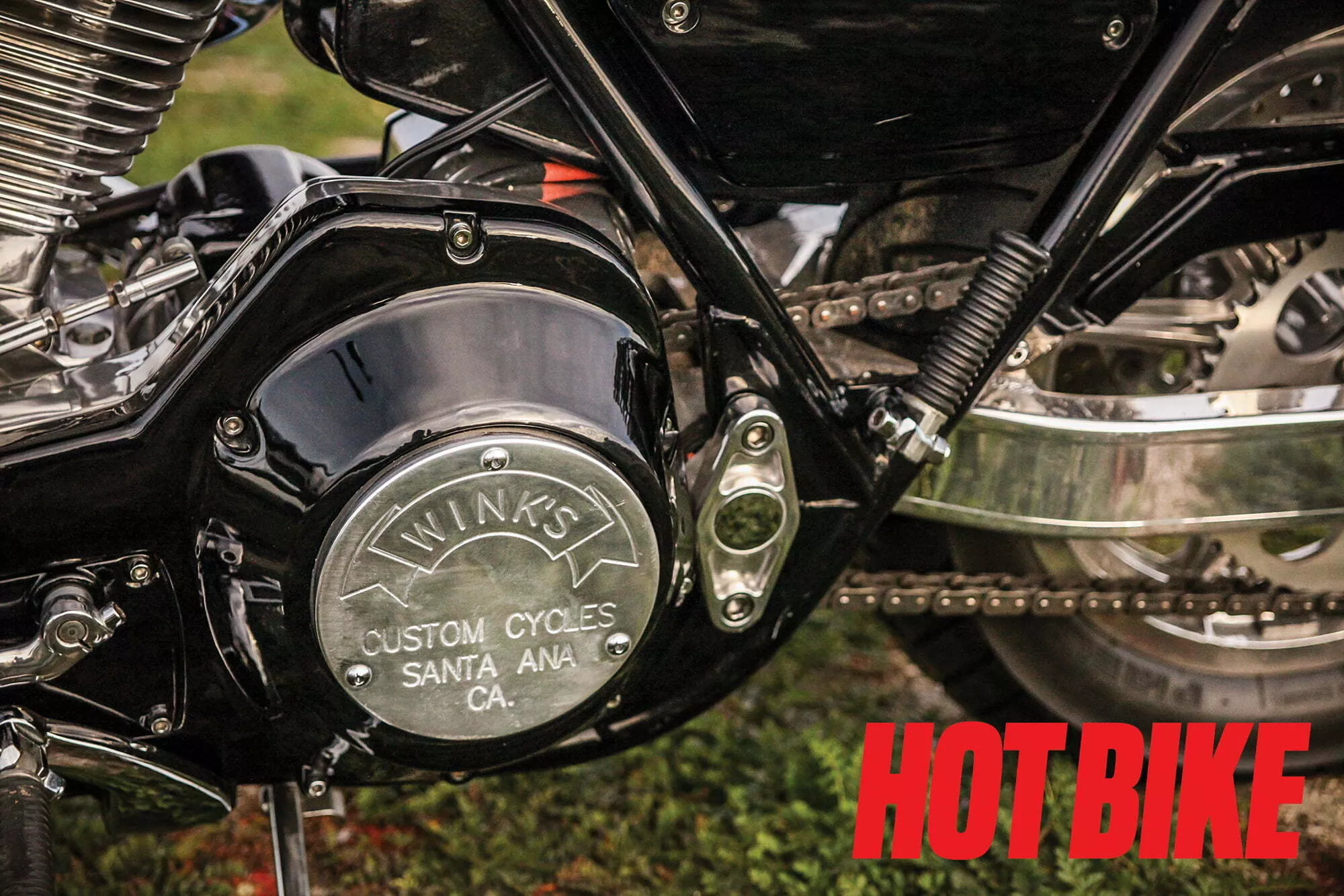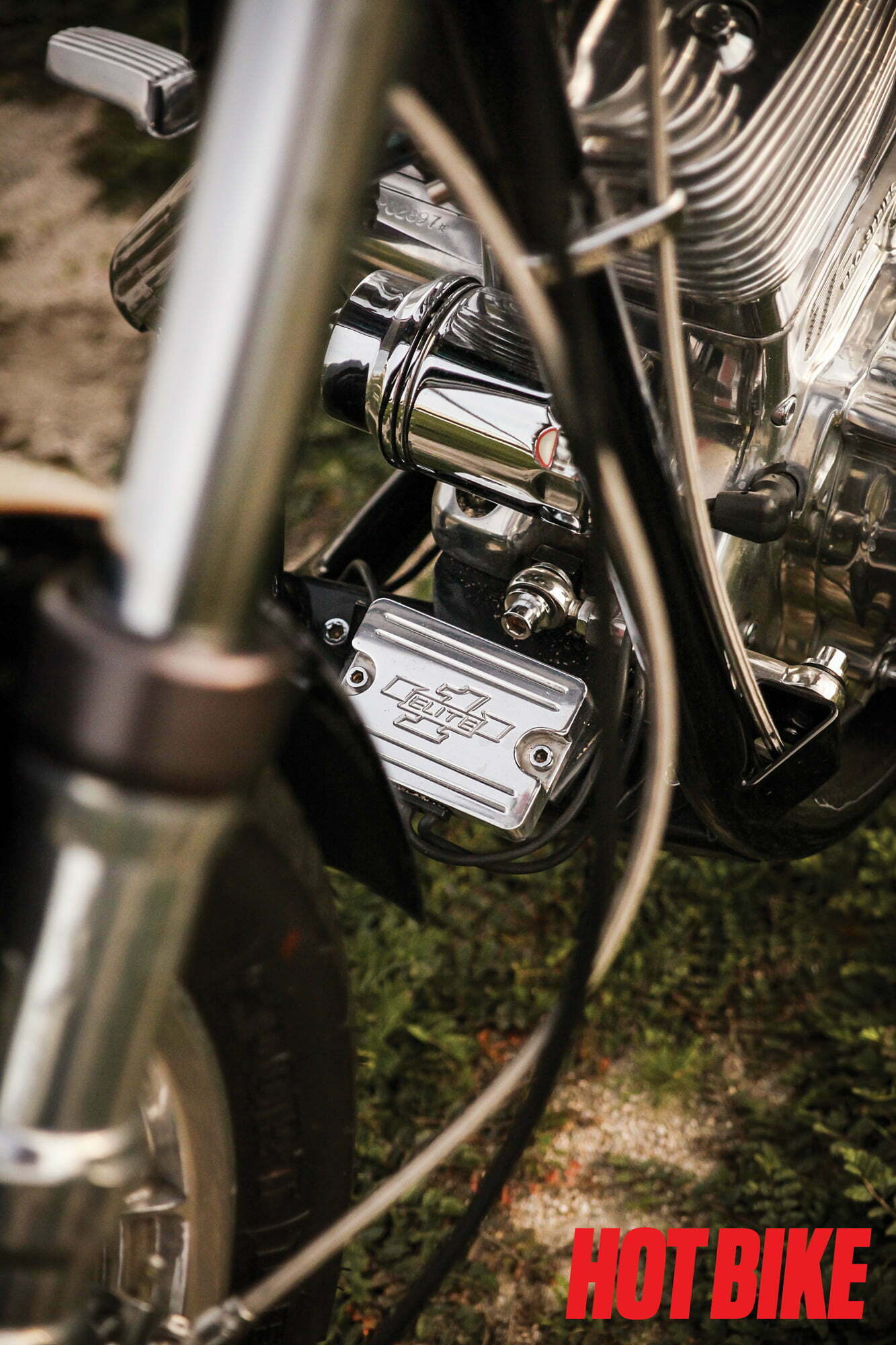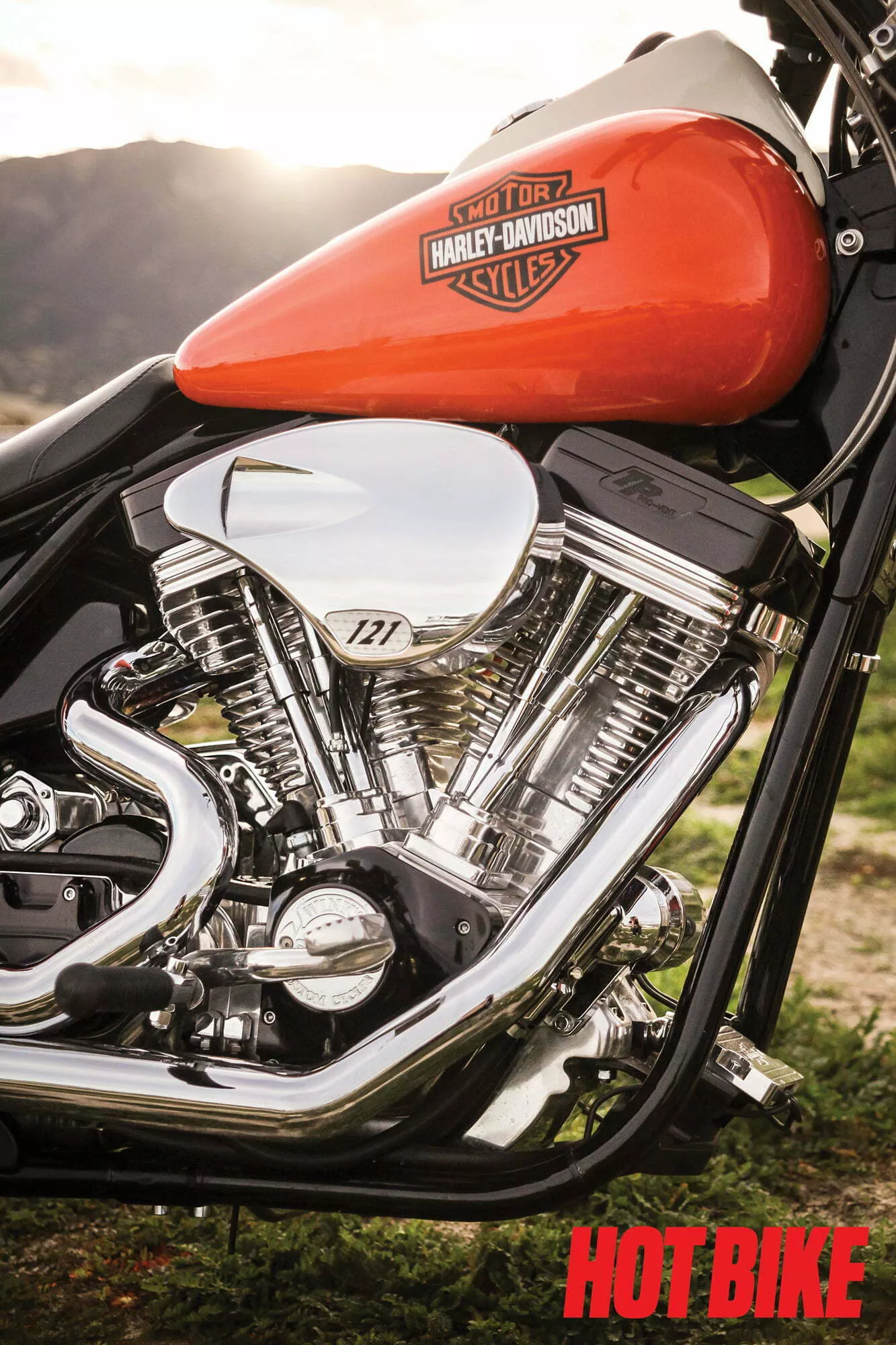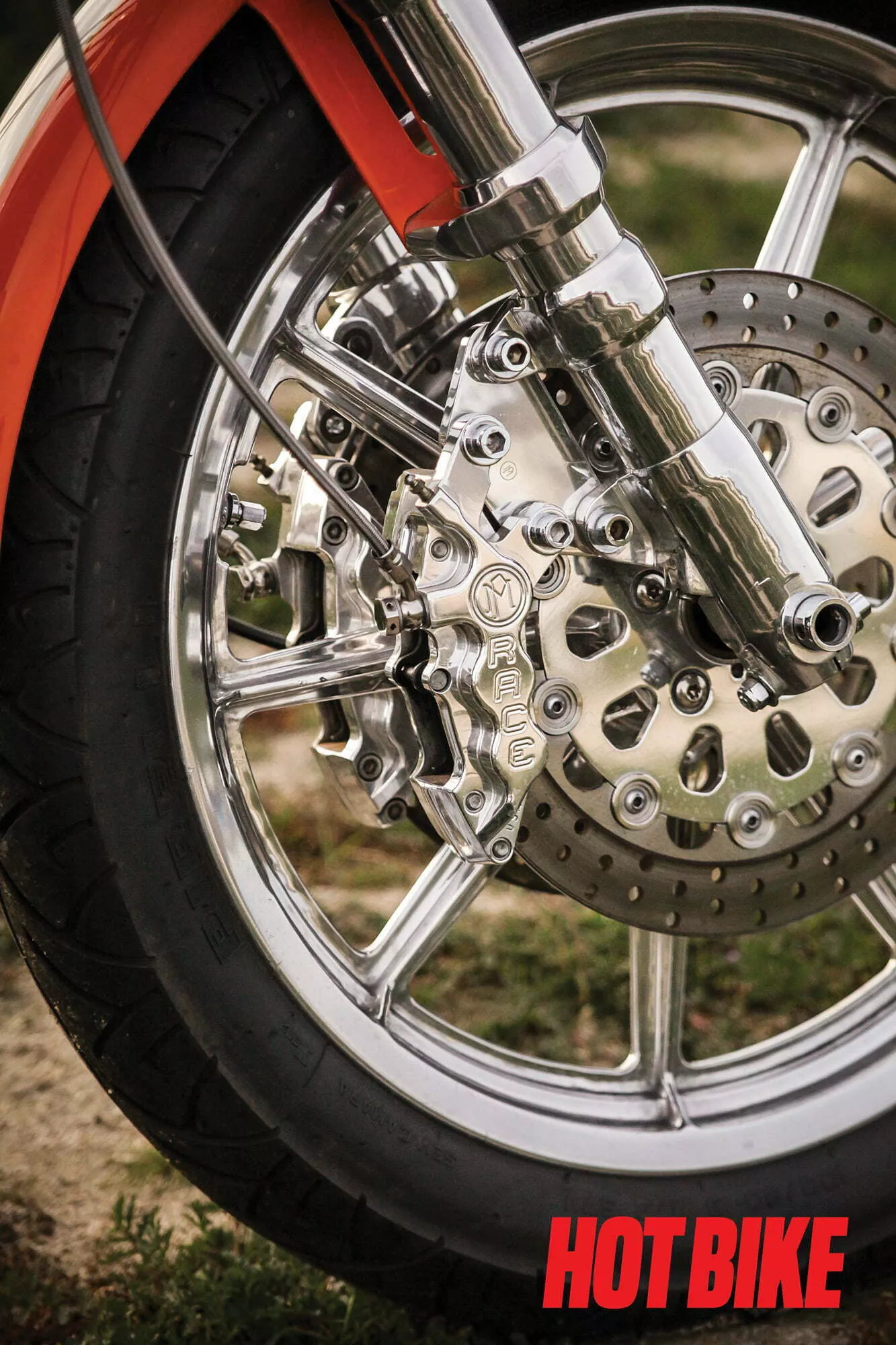 | Specifications | |
| --- | --- |
| General | | |
| Owner | Kevin Reardon |
| Shop | Wink's |
| Year/Make/Model | 1990/H-D/FXR |
| Fabrication | Wink Eller |
| Build Time | 3 Weeks |
| Engine | |
| Year/Type/Size | 2007 TP/ V-Twin/121 |
| Builder | TP |
| Cases | TP |
| Cylinders | TP |
| Heads | TP |
| Rocker Boxes | TP |
| Cam(s) | TP |
| Throttle Body | Mikuni |
| Carburetor | Mikuni |
| Air Cleaner | TP |
| Exhaust | Supertrapp |
| Transmission | |
| Year/Type | 2007/6 OD |
| Gears | 6-speed |
| Clutch | Barnett |
| Primary Drive | Primo |
| Frame | |
| Year/Type | 1990 |
| Rake/Stretch | Stock |
| Suspension | |
| Frontend | Ceri |
| Length | Stock |
| Triple Trees | Ceri |
| Rear Shocks | Progressive |
| Wheels, Tires, and Brakes | |
| Front | | |
| Builder/Size | H-D/19 Polished |
| Tire/Size | 100/90-19 |
| Calipers | Performance Machine |
| Rotors | Performance Machine |
| Rear | |
| Builder/Size | H-D/16 Polished |
| Tire/Size | 140/16 |
| Caliper | Performance Machine |
| Rotor | Performance Machine |
| Sprocket | Sprocket Specialties |
| Finish/Paint | |
| Manufacturer | Butch Brinza |
| Colors | Black/Orange/White |
| Paint/Graphics | H-D Racing |
| Plating/Polishing | OC |
| Powdercoating | Americoat, Orange |
| Accessories | |
| Front Fender | FXR |
| Rear Fender | FXR |
| Gas Tank | FXR |
| Dash | FXR |
| Gauges | FXR |
| Grips | Performance Machine |
| Mirrors | Wink |
| Hand Controls | Performance Machine |
| Foot Controls | FXR |
| Pegs | FXR |
| Headlight | FXR |
| Taillight | FXR |
| License Mount | Wink |
| Seat | H-D Badlander |
| Exhaust | Custom |
| | |