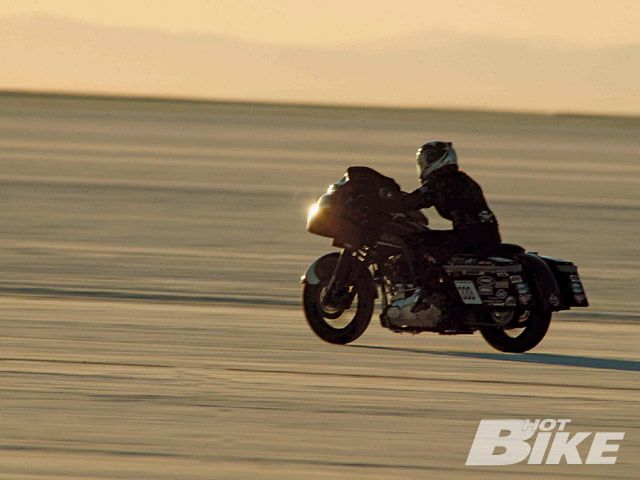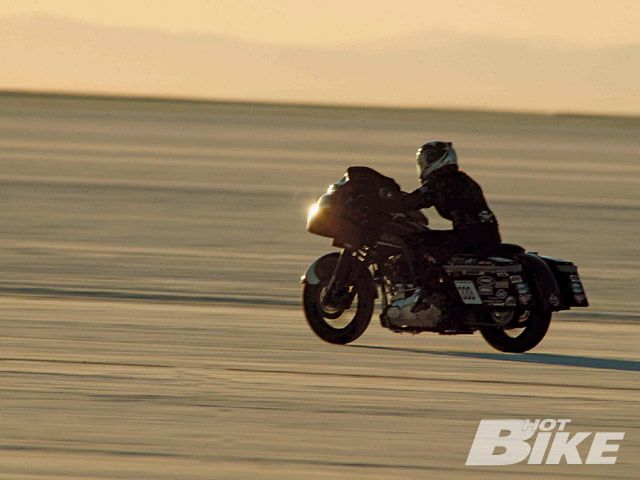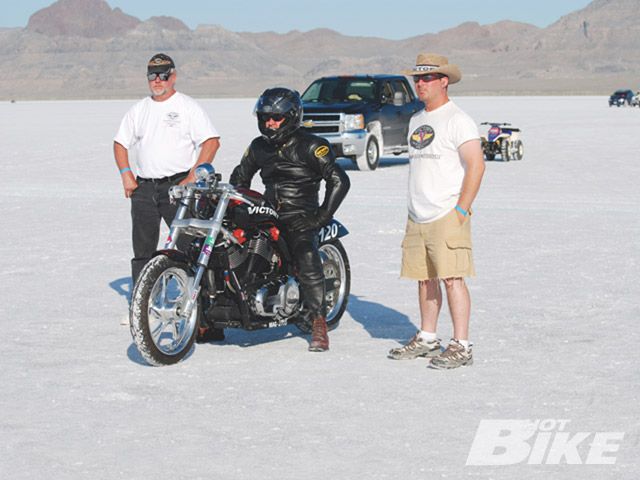 The Bonneville Salt Flats is where racing began. From the early 20th Century, legendary racers have sought to break Land Speed Records or, at least, achieve a personal best. Bonneville has been the spirit of racing. Even today with all of the important professional racing programs, Bonneville remains a very personal, amateur activity.
For decades we have seen the Salt Flats decrease in size, strength and thickness. While it is under the jurisdiction of the Bureau of Land Management (BLM), the BLM has done nothing to protect it. They have continually allowed mining operations to remove salt from the Salt Flats. They then have studied the reasons for the loss of salt and concluded it was the result of the mining activities nearby. They even entered into an agreement, initiated by Save the Salt, to have the mining operations replenish the salt by pumping salt brine back to the Salt Flats. They followed this with a study which found that the salt replenishment program was capable of stabilizing the Salt Flats. What did the BLM do? They let the agreement to pump salt brine back to the Salt Flats expire.
One would think that with this history, the BLM would be more concerned about an area that has been placed on the National Registry of Historic Places.
So what are they doing? Well they continue to study, and discuss and wring their hands. Beyond this, they have nothing to say! Nothing! They will say they are concerned about the Salt Flats and the Salt Flats need to be protected. They will say it is their responsibility to protect this hallowed land. What are they doing? Nothing.
It is time for us to act before it is too late. We need you to contact your Member of Congress and your Senators and demand that they contact the Director of the Bureau of Land Management and insist that the BLM end the mining in the area surrounding the Bonneville Salt Flats. Ask that they send to you a copy of the letter they have sent to the Director of BLM. Also ask that they support legislation which is being introduced in Congress to end the mining and ask that they support hearings to draw attention to the destruction of this irreplaceable national landmark.
How do you find your representatives? Go to www.contactingthecongress.org. Type in your zip code and click "submit it." This will provide the information you need to e-mail or phone your representatives.
Last, please forward a copy of the e-mail you sent to your representatives to [email protected] and send us copies of the letters they sent to BLM and to you. You can scan and send the letters to [email protected] or mail them to Save the Salt at Russ Deane, P.O. Box 27747, Panama City, FL 32411. We need this to force the government to do the right thing.
Without your help, the Bonneville Salt Flats may not survive.