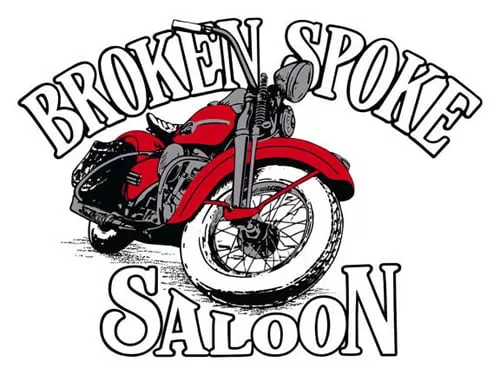 Laconia, New Hampshire: The 86th Annual Laconia Motorcycle Week begins June 13th and the Broken Spoke Saloon is geared up for the best Bike Week ever.
The World's Biggest Biker bar, located at 1072 Watson Road (Route 3) in Laconia, has lined up the sexiest barmaids serving long neck bottles, an extraordinary celebrity Bike Build-Off, free live music every day and night, wild rides on the mechanical bull and top shelf vendors like "Boogie Lights". The new Laconia RV Ranch will allow folks to party and camp right on premises, plus the Broken Spoke Saloon & Museum will be OPEN until November 1, 2009 – extending the party for the entire summer.
Jay Allen has put together a classic East Coast versus West Coast bike build-off, featuring Brooklyn's Paul Cox squaring off against Chica, from Japan via Huntington Beach, California. You can brush up on the contenders' craftsmanship online at paulcoxindustries.com and at chicacustomcycles.com. They have been working hard all year and are geared-up to impress the audience at the oldest motorcycle rally in the country, so head into the Spoke and vote for your favorite builder. The winner will be announced, following a shakedown ride, live on stage Saturday, June 20th.
An old school tradition of live music with NO COVER continues at the Broken Spoke Saloon. Boston's own Bang Camaro kicks off the Week on Friday night June 13th. This four-piece band is notorious for having a gang of up to twenty lead singers on stage at any given time during live performances. They mix strut, energy and arena rock hooks with indie-rock sensibilities and blazing solos. Live bands will rock the Spoke all week long, featuring: Barking Spiders, Tripwire, Joe Santana, Swamp "Da" Wamp and Diamond Back. The climax of the Week's powerhouse band line-up will be Rock 'n Roll legend, Edgar Winter – the multi-talented singer, songwriter, keyboardist and saxophonist will headline at the Spoke, Saturday, June 20th. Winter having more than 20 albums to his credit, continues his 30 year career touring with Ringo Starr's all star band. He thrilled audiences with his cutting edge live performances at Love Ride and Bike Week New Orleans which included Rock classics; "Free Ride," "Dying To Live" and his explosive "Frankenstein".
There's no better way to guarantee that you won't miss a beat, than to stay at the new Broken Spoke Laconia RV Ranch. A dream Bike Week location, park your RV right in the center of the action and never have to go far for a thing! RV spots are available at www.BrokenSpokeSaloon.com or by calling 866-754-2626.
All the fun doesn't end after Laconia's Motorcycle Week does on June 21st. The Broken Spoke Saloon & Museum will be open all summer long! Come and experience some of the best riding in North America and tour the most beautiful and historic corner of the country. We guarantee the best destination in New Hampshire for great food, frosty beverages and fun. The Broken Spoke Saloon & Museum will be OPEN for lunch and dinner, until November 1st.