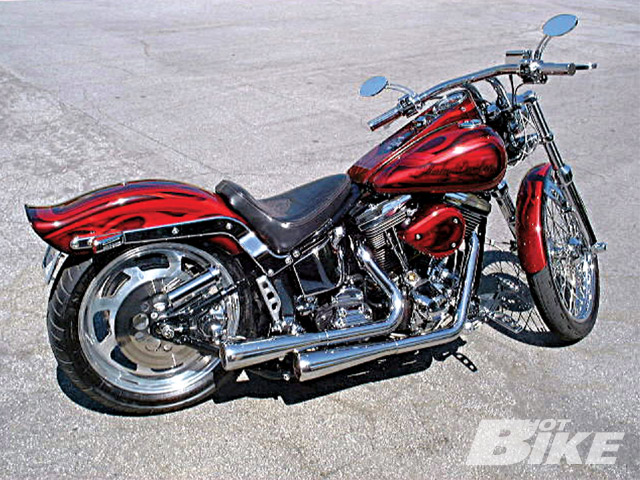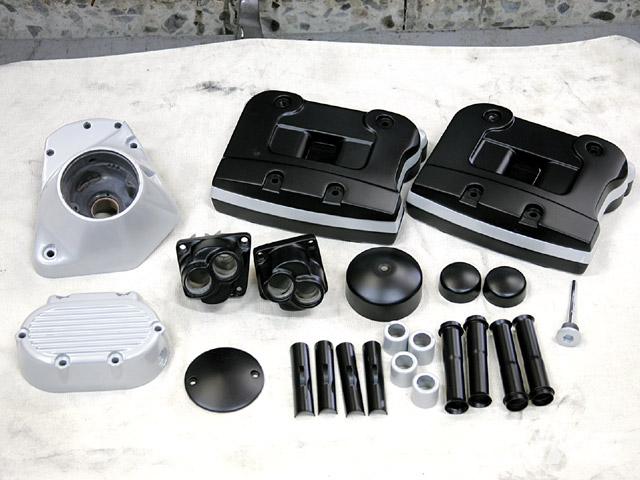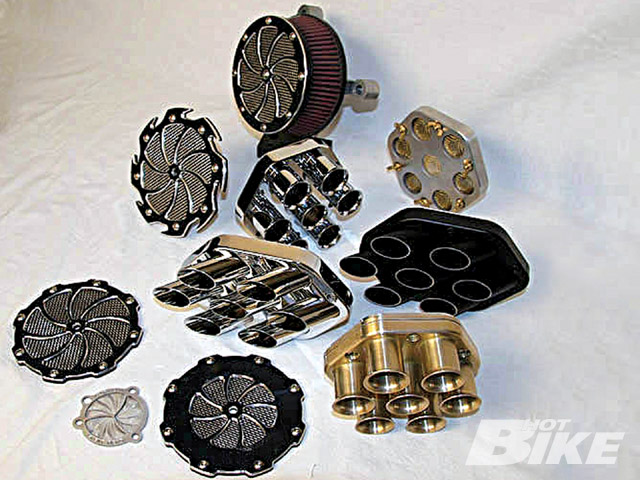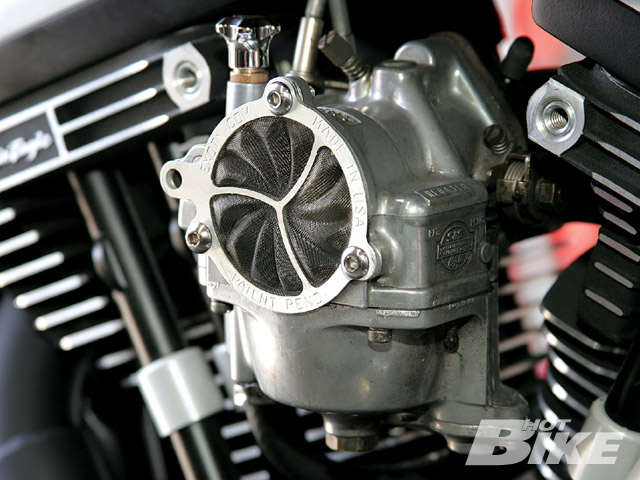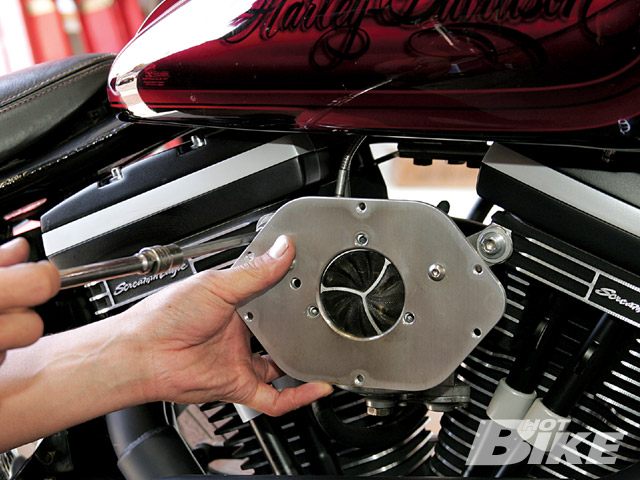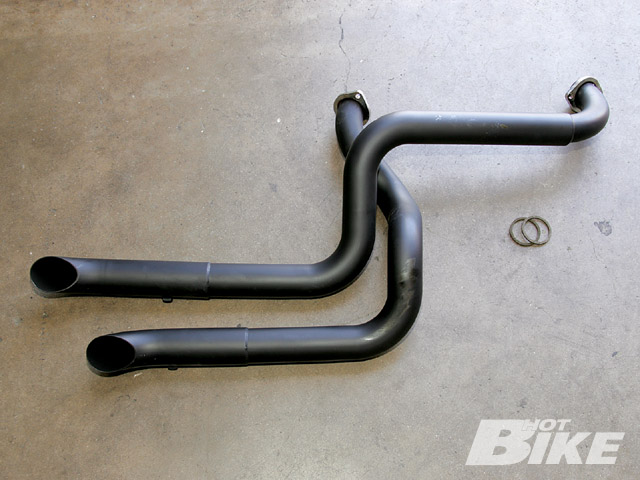 Last month we wrapped up the motor build on our garage find Softail. All that we needed to do was get the last of the powdercoated parts back from Embee Performance Coating, adjust the pushrods, and put some miles on the bike. In the meantime, the bike's owner Chris was at a bike rally and came across a company by the name of Exotx LLC from Nashville, Georgia, who make custom intake systems the Gattlin, the Thrust, and the Old School. All three are available in three different finishes. Exotx also has a stage one kit with custom filter covers. There is also the Thrust screen that bolts to the carb and made is of stainless steel filter, that looks good by itself.
By the end of the day Chris also found a set of exhaust pipes from CCS Choppers from Northbrook, Illinois. Chris liked the look of the S Bend and the flat black finish. He felt it would look good with all the other black parts on the bike. CCS is known for making custom pipes for any build.
After approximately 600 miles were added to the odometer Chris headed back to Freedom Cycles to install the Exotx air intake system along with the new pipes from CCS Choppers. Then he took the bike over to Dyno Dave's to get some dyno numbers. Freedoms own shop tech Kazoo was ready with tools in hand to get everything installed.