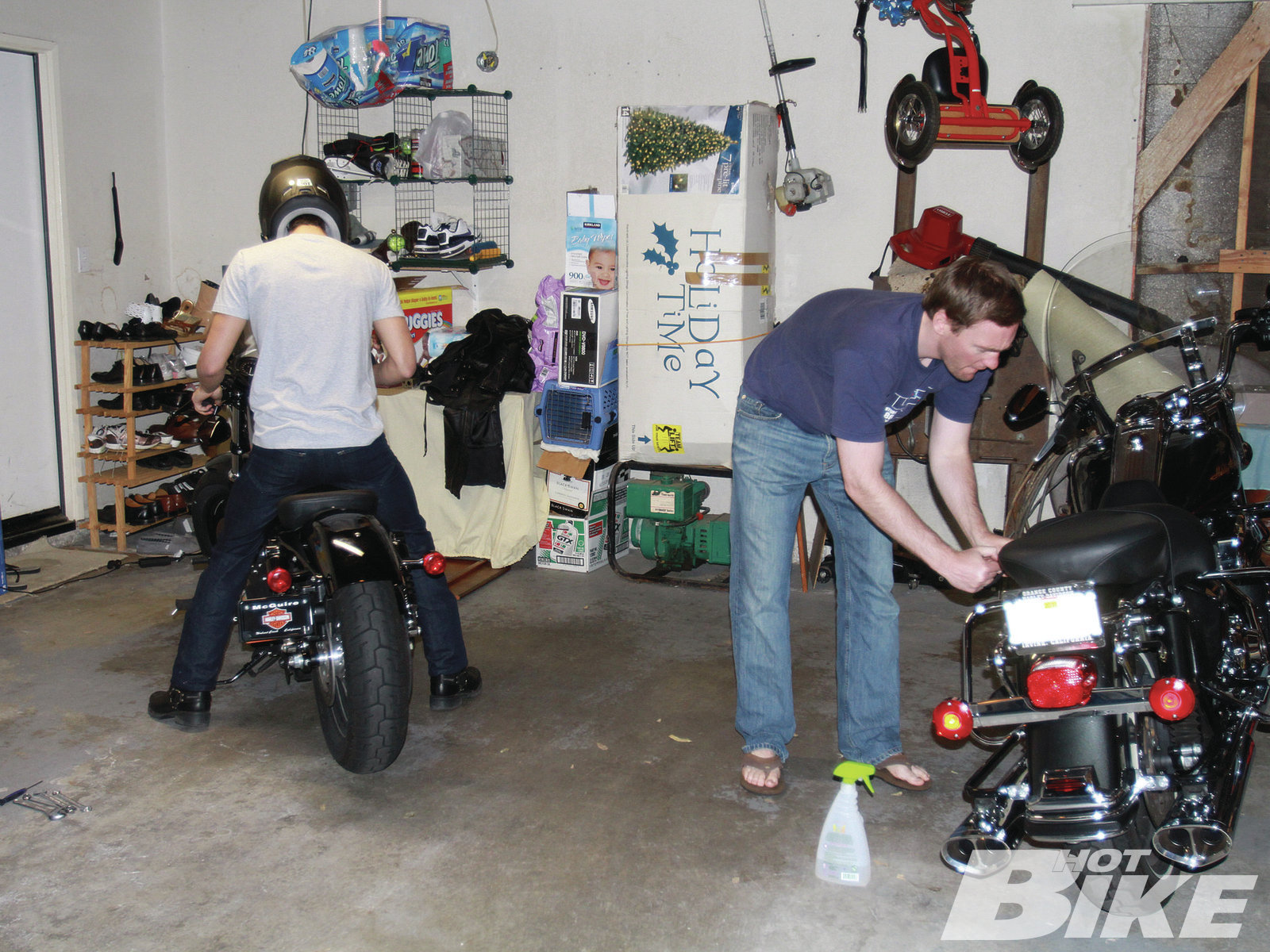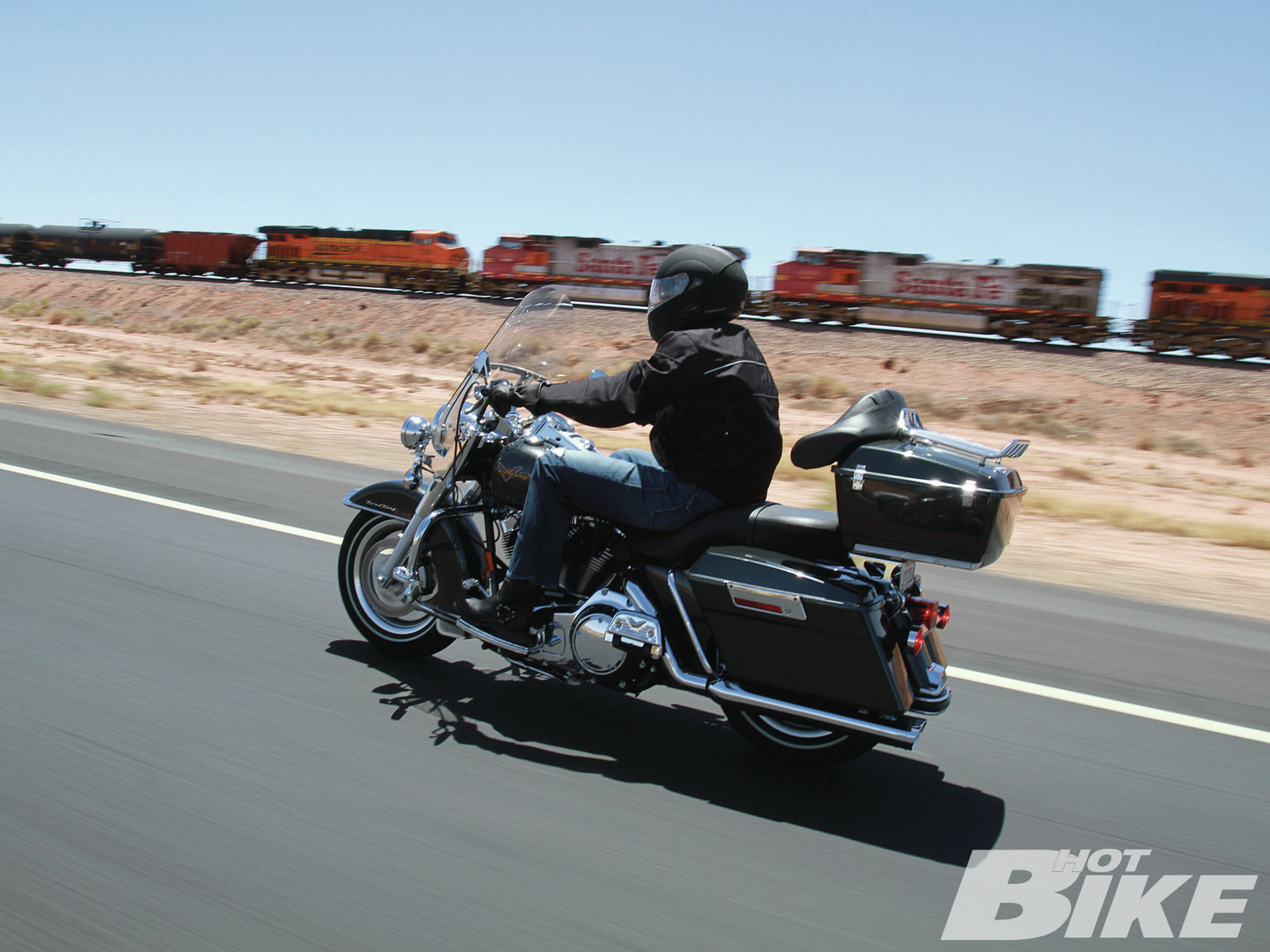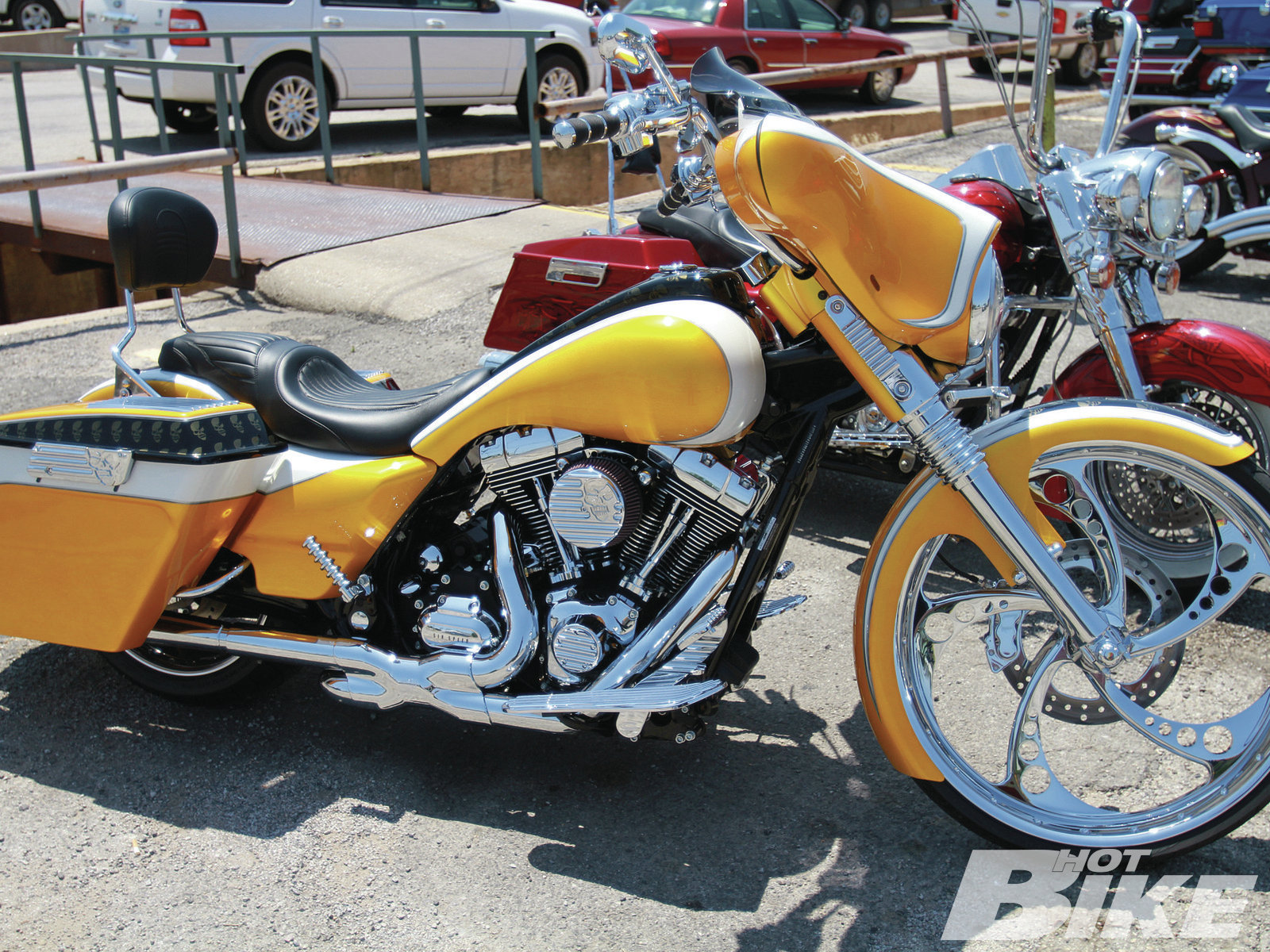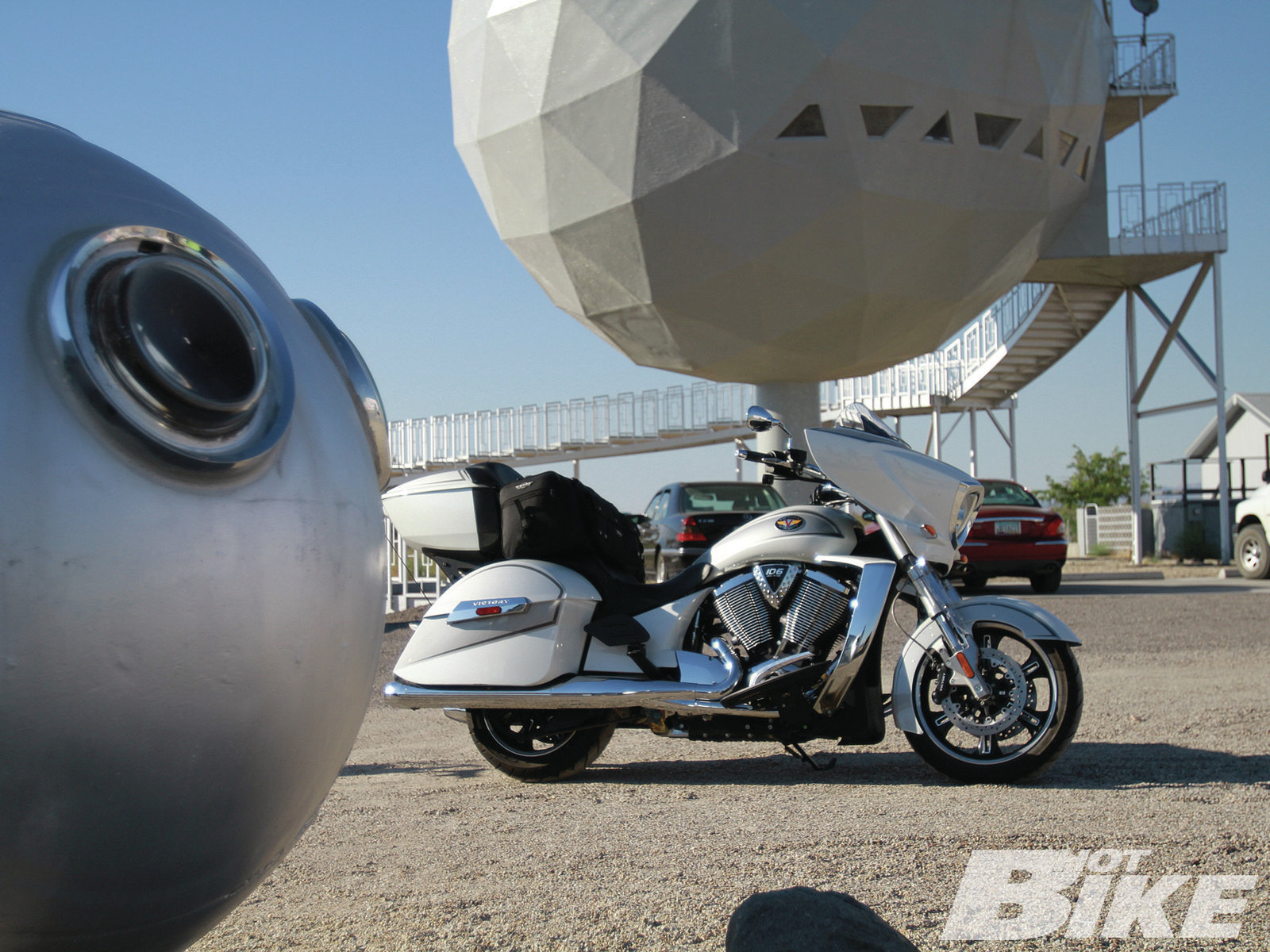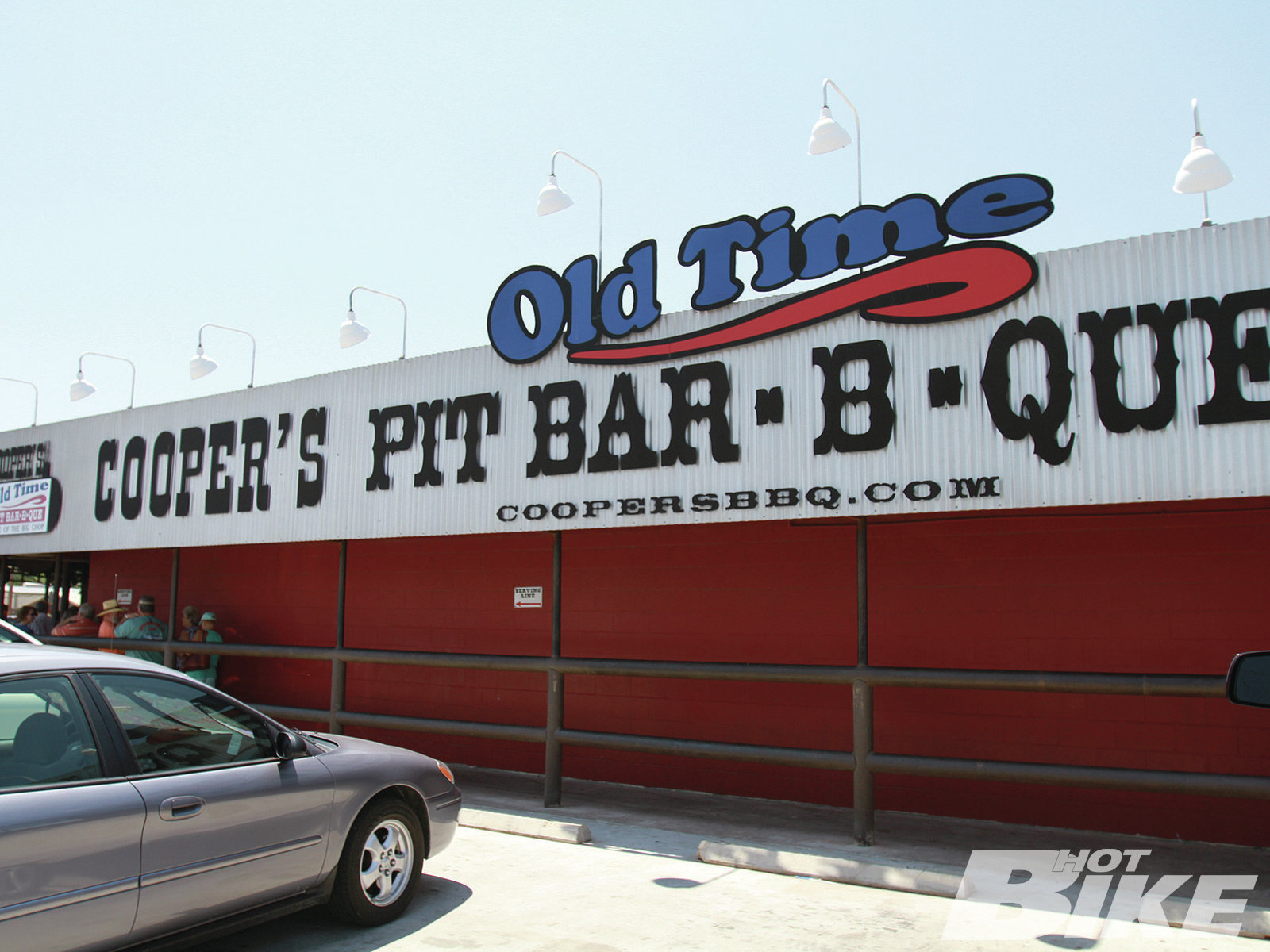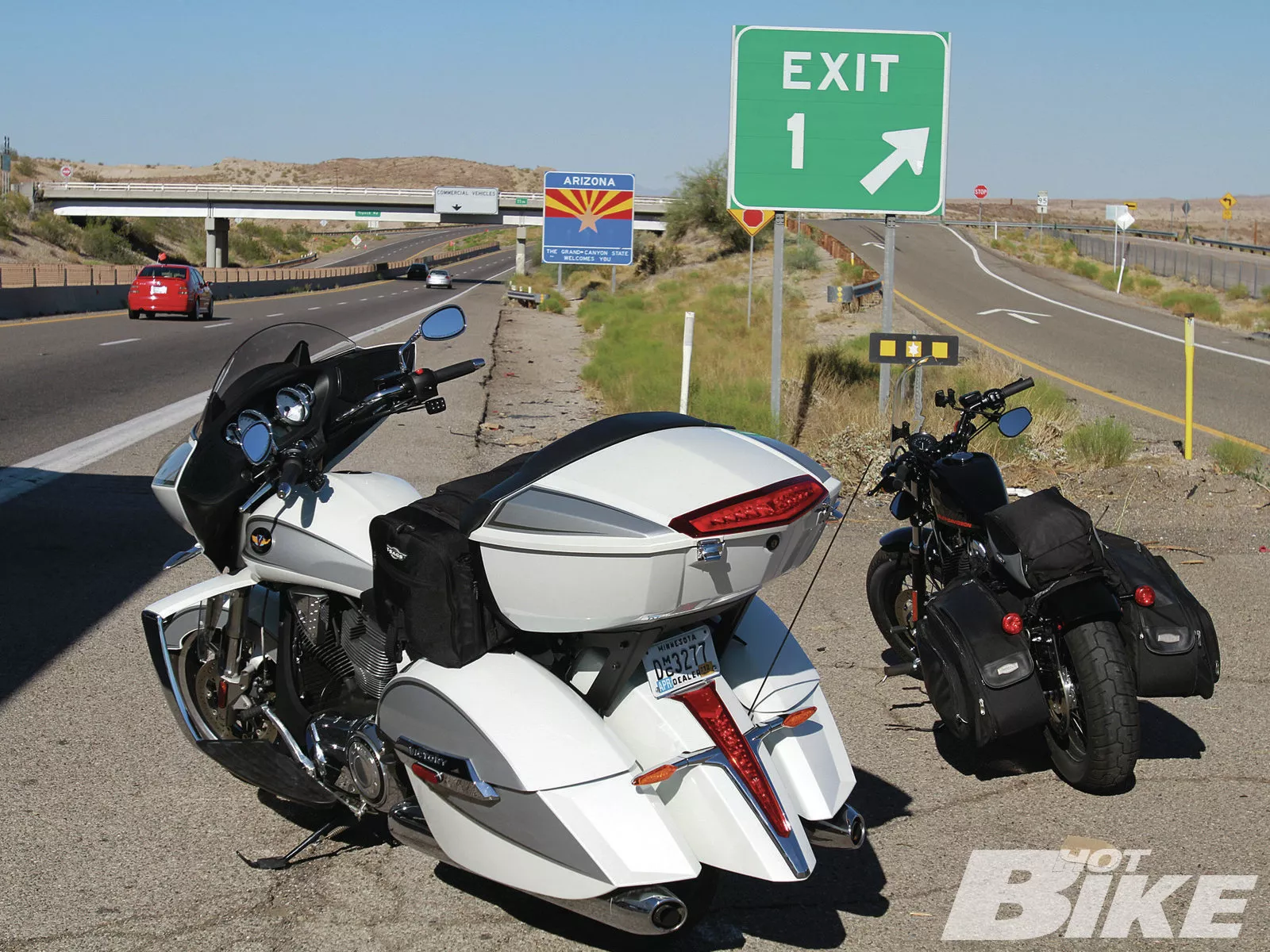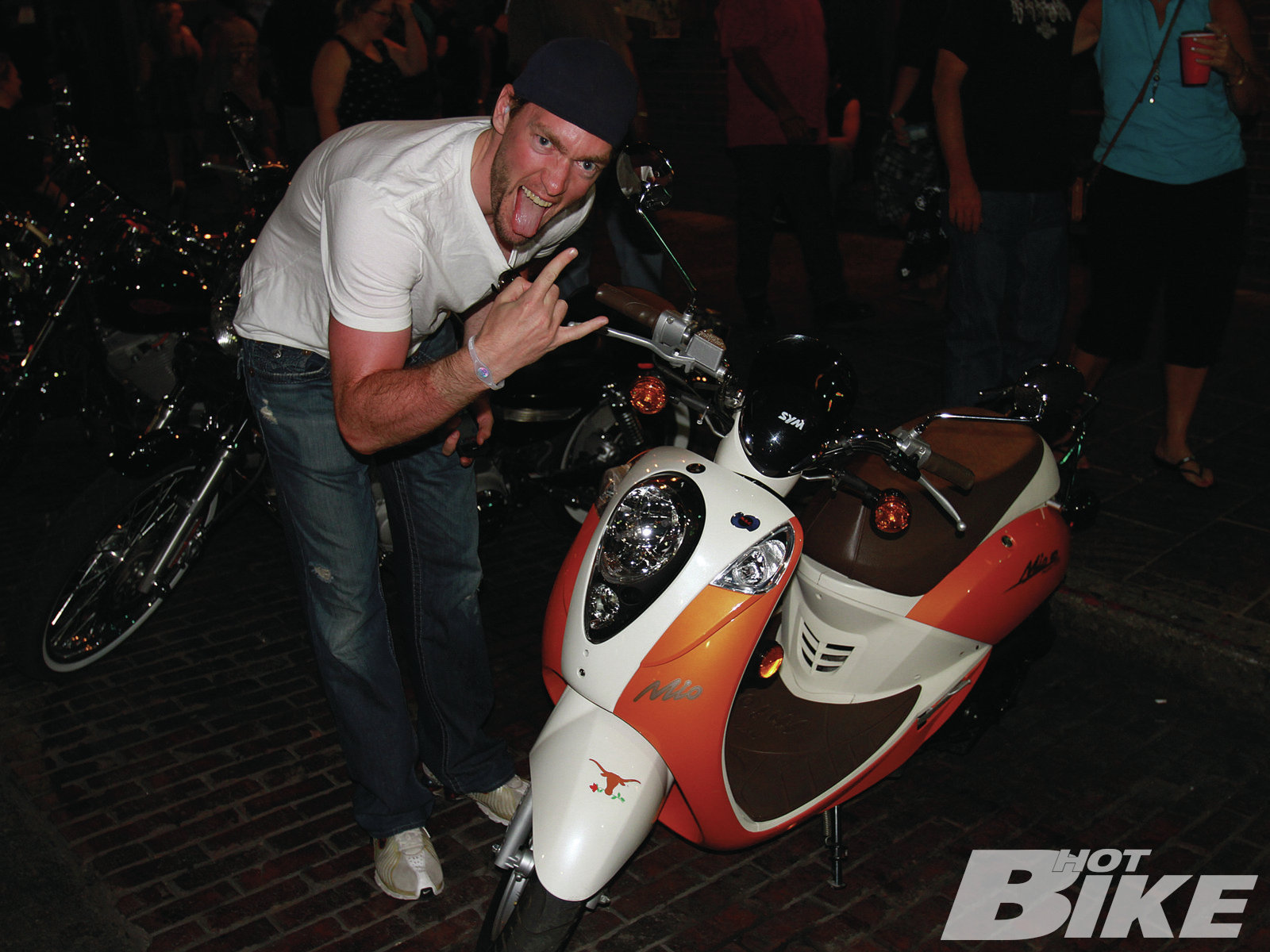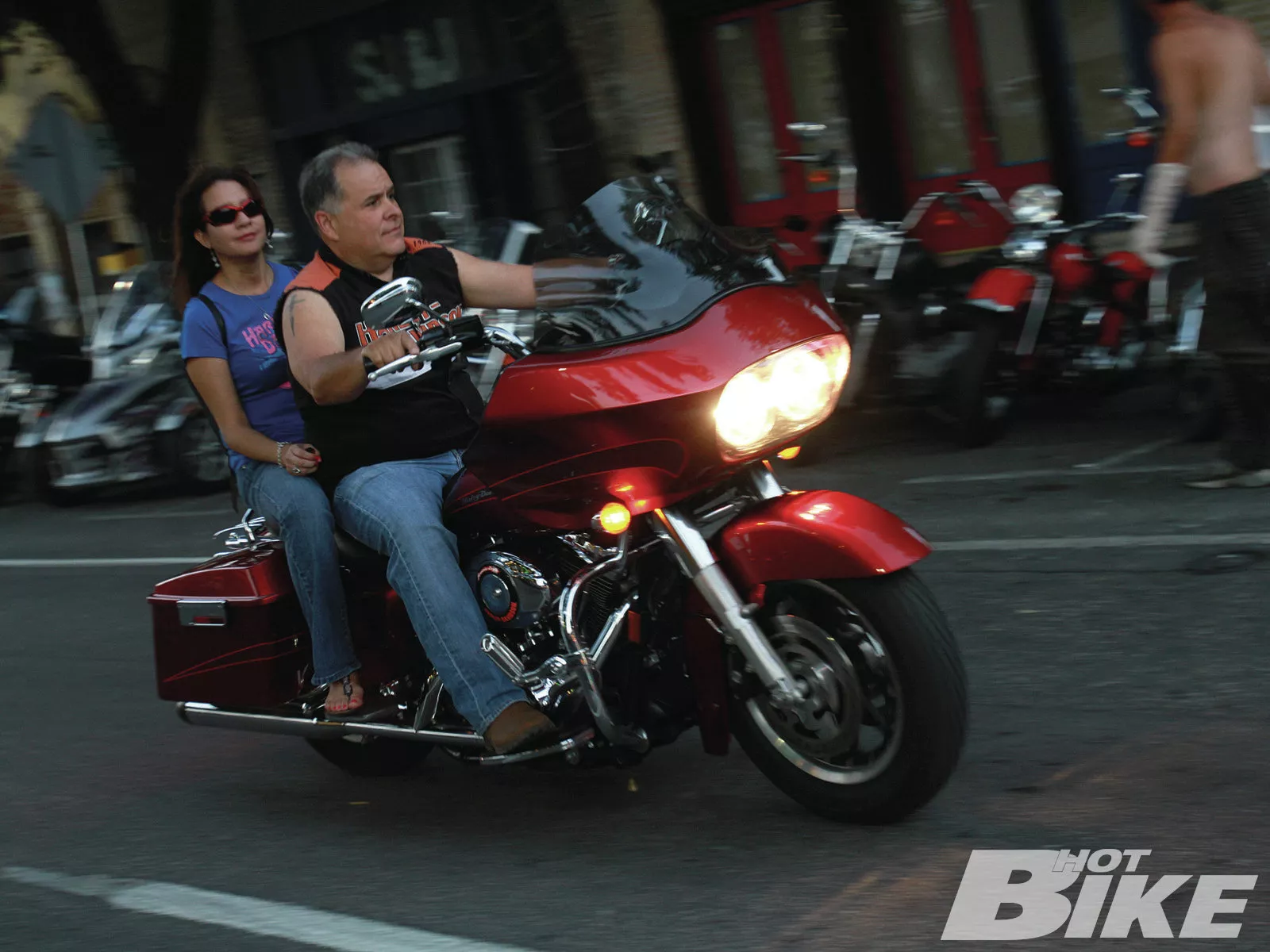 Riding is therapeutic. Hence the adage: "You'll never see a motorcycle parked outside a psychiatrist's office." Truer words have never been spoken. Sometimes getting away from it all when things get tense is the only plausible idea. And an extended two-wheeled adventure to rediscover "you" is definitely a great way to restore some much-needed sanity. I was in dire need of a vacation. My soul needed reviving, and one of my favorite quotes from The Shawshank Redemption kept popping into my mind: "Get busy livin' or get busy dyin'." Since this was around the time of the Republic of Texas (ROT) Rally in Texas' capital city, Austin, I focused on getting there any way I could. The timing was perfect too; I'd just been introduced to a couple of gentlemen that were also looking to escape the grind. They, like I, needed to find solace in a good old-fashioned road trip.
The Three Amigos
My father-in-law introduced me to his friend and ex-business associate, Jonathan O'Connell. Jonathan was planning an epic roundtrip motorcycle journey from his hometown in Riverside, California, to Chicago. I was intrigued by this story since the real humdinger was Jonathan had never ridden a motorcycle before. Never. Not even a dirt bike. I admired his passion. I wanted to meet him. I asked my father-in-law for Jonathan's contact info because I was interested in doing a piece about his story, his trip, and why all of a sudden he wanted to pack up and ride more than 4,000 miles on a mode of transportation he was completely unfamiliar with. I gave him a call and while conversing, that still small voice in the back of my mind kept saying, "You need a trip like this." We eventually met face-to-face. I wanted to help him out in any way I could, especially in selecting a motorcycle fit for an adventure of this magnitude. The 6-foot 3-inch lanky Irishman immediately reminded me of Christian Bale's character from American Psycho: calculated, nicely dressed, slicked-back hair, a calm and cool demeanor, intelligent, but a certain something you didn't know if you liked. After talking, we developed a nice rapport. Jonathan mentioned one of his best mates, Zach Taylor, would be embarking on this adventure alongside him. Zach also had no riding experience whatsoever. None. Their story was starting to make more sense: two guys grinding away, trying to get ahead in the financial industry as brokers; high-pressure, high risk, insane hours, and when starting out, no reward. The pair developed certain camaraderie with hopes and dreams of owning the company they worked for some day. Since they'd spent most of their days trying to get ahead, they lost track of who they were as individuals—we all do at some point. Some serious soul searching was needed for both, and a three-week motorcycle trip was just what the doctor ordered.
I got in touch with Zach since I was interested in his story as well. Zach gave me his backstory, which sounded very similar to Jonathan's. We developed a good relationship and in the short time that passed, the three of us grew closer from phone conversations. One day I threw caution to the wind and mentioned my interest in joining them on their trip. My idea was to ride with them for a portion of the way, and for their graciousness, I'd reward them with an introduction to one of the most notorious biker parties in the world, the ROT Rally. Once the rally concluded, we'd part ways. They would continue on to Chicago, I'd return home. They agreed without hesitation.
Trusty Steeds
Jonathan and Zach were set on going the Harley route. They went opposite ends of the spectrum. Jonathan found a deal on Craigslist for an '08 Road King he couldn't pass up. Zach, on the other hand, went with a Forty-Eight Sportster. Yep, he wanted to ride thousands of miles on…a Sportster. His friends thought he was nuts. I applauded his cojones. It took guts to ride that bike such a distance being a new rider. The only issue was the Forty-Eight's 2.1-gallon gas tank would require multiple gas stops along the way. As for me, I'd been itching to get some seat time on a 2011 Cross Country. I had a limited amount of time with that model during the 2011 Victory press launch. The previous year, I'd become familiar with its sibling, the Cross Roads, on another long-distance trip. I absolutely loved that motorcycle. And the Cross Country comes with even more goodies than the Cross Roads: full fairing, fairing speakers, iPod capabilities, standard cruise control, and a lock-and-ride trunk that can fit up to two full-face helmets (trunk comes standard on '12 Cross Country Tour). This bike was ideal for this long haul. It's also outfitted with a 106ci engine that boasts 92 hp and 109 lb-ft of torque that delivers its power to the six-speed transmission with overdrive. I really liked the Cross Country's 26.25-inch seat height. I could easily touch down without tiptoeing because of my short inseam. Another nice feature is the monoshock rear suspension that can be adjusted on the fly via Schrader valve positioned underneath the right side cover. The provided hand pump made it easy to fine-tune the rear travel based on my weight and how much cargo I was carrying. On paper, the Cross Country would seem like a heavy SOB, but at 765 pounds dry weight, it's astonishingly easy to maneuver in parking lots or when flipping U's. I picked up the Cross Country just days before our departure. It was brilliant. I dug the Two-Tone Pearl White and Vogue Silver paint scheme. And since there was so much storage space available, I could have easily gone on a yearlong trip.
Get Your Kicks
Our route was chosen a couple weeks before leaving. We would take the third largest highway in the US (Interstate 40) most of the way since it overlays and parallels large stretches of US Route 66. Sure, it was a bit of a cliché taking the famous Route 66, but it embodied Americana in so many ways. The guys were set on taking Route 66 and I was just along for the ride. The first leg of the trip we left Riverside en route to Flagstaff, Arizona to camp for the night. The goal was to stay in as many dirt-cheap, fleabag motels as possible to kind of up the grittiness ante. On the second day, we ended up in Albuquerque, New Mexico, since Jonathan's mother lived there, hitting Roswell, New Mexico along the way. Our third stop was Midland, Texas (a few hundred miles northwest of Austin, and childhood home of George W. Bush), for a quick nightcap in order to be fresh for day four where we'd roll in to Austin early enough to get a feel of the city's magic. I wasn't only interested in Austin for the ROT Rally, albeit we were pretty damn excited for the rally's shenanigans, but Austin is world famous for its music scene (Austin City Limits, South By Southwest). And of course there's some of the best barbecue on the planet within the city limits and surrounding areas. Since the boys weren't in a huge hurry and wanted to take a leisurely pace, a few hundred miles a day suited them just fine. Me too.
ROT
The ROT Rally took place June 9-12, 2011, and is the biggest rally in Texas and one of the largest in the US. ROT is the purest form of freedom. Nothing is off limits and the "naked parade" I'd heard about is definitely not a myth. Bikers like to have fun and there's plenty of it on hand throughout the four-day party.
I pulled into the ROT's main headquarters, the Travis County Expo Center on Friday afternoon, just in time for the annual parade ride to the Texas Capitol. I had to ditch the boys on the last leg of the trip from Midland to Austin since I had prior engagements at ROT. The Vic's 5.8-gallon tank, and approximate 200-mile range, would cut down gas stops. When I arrived at the Travis County Expo Center, I was just in time for the annual 12-mile bike parade to the Texas capital located in downtown Austin. I followed the parade as thousands upon thousands of bikers made their way down Congress Ave., ultimately parking their rides on Sixth Street. Jonathan and Zach pulled into town as the parade was about to get underway and they met me downtown to see the riders coming in. After the parade ceased, we checked out the famous Antone's Nightclub, where Stevie Ray Vaughan used to play. Being in the presence of his soul's greatness was pure magic. We hit some other bars up and down Fifth and Sixth Streets until finally calling it a night. So far we loved Austin and the ROT Rally.
Saturday, we headed over to the fairgrounds to see how the partiers were recovering and to check out some of the vendors located outside the Thunderdome. Jonathan and Zach meandered the grounds at their own pace, I stopped at Revolution Performance, RC Components, and Custom Chrome to check out some cool parts and talk with friends. I made my way inside the Thunderdome convention hall where Sinister Industries, Primer Customs, and Southern Metal Choppers displayed custom works of rolling art. There were many activities taking place inside the hall throughout the weekend, but the grounds are a bit thin in regards to vendor presence. Surrounding the halls, groups of tents and luxury RVs set up shop for the weekend. It became clear that the bikers at this rally came here to do one thing: party. Ain't nothing wrong with that! After the sun had set, I was told I had to stick around for the shenanigans in the campground area. "It's the craziest shit you've ever seen in your life," was the general consensus. I met back up with the guys, and we headed towards the noise and bright lights. We slowly began to realize that the general consensus was right; this was wild. Maybe the closest thing to anarchy as I've ever seen.
Naked ROT patrons paraded around on Harleys, ATVs, UTVs, golf carts, and cheaply constructed parade float contraptions to show off the parts God gave 'em and collect some uh…beads, I guess. Multiple stripper poles were set up throughout the parade route; what I like to imagine as third-grade English teachers during the day became exotic dancers by night. Jonathan and Zach were in total awe, as was I. It was the pinnacle of the trip, the climactic point, and three guys who barely knew each other became brothers forever that evening.
Bon Voyage
Sunday morning came as our heads pounded and stomachs turned, but it was time for us to part ways. Jonathan and Zach were to continue on their adventure, ultimately making their way to Chicago over the next few days. We'd developed a nice groove and now I was to return home. We said our good-byes, and they rode off toward Shreveport, Louisiana. I headed back to the fairgrounds to take one last lap and say bon voyage to Austin. I made sure to stop at Cooper's Bar-B-Que in Llano for the best barbecue I'd ever experienced in my life. Over the next few days, Jonathan and Zach stayed in touch to give me updates on their whereabouts, etc. They'd blossomed into full-fledged bikers over the course of a week. I think it's safe to say they're hooked for life. Can't say I blame them.
Jonathan:
I remember it like it was yesterday, driving home from a friend's house last Super Bowl Sunday, staring at a guy my age racing down the highway on a bike that looked as mean as it did fast. Why not me?
More than 10 years ago I took what many would call a traditional path after finishing college to begin my career in finance. As I spent the next decade working hard to establish a practice in financial consulting, I would often admire the stories of friends who had taken post-graduate adventures of the soul. I remember speaking to my girlfriend (who would later become my wife) several years ago about my master plan that upon my 35th birthday, I would bring to the office a backpack, hiking boots, and a debit card with $50,000 in savings to walk the earth on an aimless two-year journey of self-discovery. Reality and rational thought prevented this dream from ever materializing, but the thought of this journey would remain a tenant in the back of my mind.
I'm not sure exactly why, but seeing that motorcycle last Super Bowl Sunday flipped a switch. Now 33 years old, my life had reached a comfortable pace that was in need of a disruption. My mind began to race as I lay in bed that night. Where would I go? Which of my friends would have the ambition to join me? And most importantly…how the hell do I operate a motorcycle?
Fortunately, the motorcycle gods smiled upon me over the next several months. I was fortunate to find that Skip Fordyce Harley-Davidson provided the Rider's Edge training course that was as comprehensive of a beginner's course as I could find. Additionally, I found a similar kindred spirit in an old friend, Zach, who was looking to write the same chapter in his life. After meeting Jordan, he seemed more than willing to coach Zach and I into shortening the learning curve. After all, Zach and I had an ambitious departure date. While it was only March, our plan was to hit the road in June. Our itinerary would be to aimlessly roam the better part of the US for three weeks, visiting some of the most awe-inspiring towns, landmarks, and food joints that make up the fantastic fabric of this country. Even better, Jordan would be joining us as our epic journey of self-discovery would crescendo with a visit to one of the most notorious biker rallies in the South, the ROT Rally in Austin!
After ample research, Zach and I decided that we would go the Harley-Davidson route. There was something about doing this trip on a Harley. After months of accumulating the right gear, we were ready to make this dream a reality. I received many different reactions from various folks after mentioning our plans to take this trip, from "amazing" to "foolish" to my personal favorite "are you terminally ill?" I found that you learn a lot about people when you tell them that you are about to ride cross-country on a Harley that you just learned to ride three months ago. However entertaining the comments, I found a common thread in the wide-eyed glory with which this dream was received by the 30- to 50-something guys that felt the claustrophobia of life's predictability. Far from dissatisfaction (I love you, honey), every guy's life reaches a point when they begin to wonder when their Easy Rider/Into the Wild moment will come. For us, this was going to be it.
Zach:
It was around the time of my 30th birthday when my good friend throughout the years, Jonathan, and I were chatting about milestones, dreams, and experiences we hoped to well, experience someday. As we talked more and more about the things we look forward to doing "when the time is right" we both came to this "ah-ha" moment. Why are we waiting to do these things we could (and should) be doing right now? Here you have two responsible, intelligent, and capable guys that couldn't find the mustard to pull the trigger. I was at a crossroads and ready to return to a career I had left three years before. My leave from finance (and subsequent return) was driven by my desire to explore what drives me, and force a serious look at what I was using as motivation for my life. For years, my work was unfocused and didn't bring joy.
Finally, we called each others bluff and essentially dared one another to just make it happen. This was in February 2011, and the goal was to take a motorcycle trip in June. The caveat was neither of us had ever ridden a motorcycle before. The first thing I did was Google "motorcycle road trip." We both searched the web and it became clear to us that we needed to do this the old fashioned way: on a Harley-Davidson. Not on some BMW, Honda, or Ducati. After some Harley-Davidson research, I found a blacked-out 2011 Harley-Davidson Forty-Eight. It became apparent to me that this bike was not the ideal bike for the road-trip; however, I likened it to a car purchase. I could buy a Cadillac for a once-in-a-lifetime road-trip, but it would sit in the garage after the trip. Or I could buy a Corvette and get a little beaten up on the trip, but it would continue to get used each and every sunny day after the trip. So, I picked up the "Corvette." Jonathan went the practical route and bought the Cadillac: a Road King.
Prior to buying the bike, I needed to learn how to ride a motorcycle. I took the Motorcycle Safety Foundation (MSF) course, a statewide program endorsed by the California Highway Patrol that offers weekday, as well as weekend courses. I opted for the weekend course during a cold and rainy March weekend. I hated it, but it prepared me plenty of cold and rainy days on the road.
After passing the MSF course, it was a quick trip to the DMV and then on to the dealership. The paperwork was filled out in an hour and the Forty-Eight was delivered to my home later that afternoon. I had five weeks to familiarize myself with the motorcycle, as well as acquire all the necessary items to last on the road for three weeks.
When I hit the road on June 5, I had never ridden after dark, pressed the limits of my 2-gallon gas tank, had my hands go numb after four hours on the road, or forced myself to press on when fear, fatigue, and soreness warranted a break. It wouldn't take long for each of these to become part of my reality, along with a redefinition of who I was.
The days were long and hot, the terrain was varied, and the people on the road were truly the salt-of-the-earth. Prior to the trip, I had an idealized perception of what a "biker" was. However, it wouldn't take long for me to realize that a biker was more than a look. It was a state of mind, a way of living, and a welcoming community of good people that will lend a hand (or a beer) to a complete stranger. Being on the road, and riding a motorcycle is not about looking the part, or walking and talking a certain way. It is about having a genuine appreciation of motorcycles, and a love of the open road. I found within myself a very strong desire to wander and explore, and this trip was the perfect venue to wander the country and explore what makes me who I am.
As soon as I arrived at the ROT Rally in Austin, I threw all of my preconceived notions out the window. I don't recall meeting a single unfriendly person the entire weekend. Often times the ex-con, biker-gang looking guy would be the first to offer me a cold beer, or the first to explain the difference between a Shovelhead and a Panhead, or a lane-splitter from a tracker. These people were real. They didn't pass judgment on my style, accent, or taste in music…so I didn't pass judgment on them.
The trip provided a catalyst to explore, but were it not for Jordan we would not have been introduced to the community of motorcyclists that will keep us coming back to the road (and perhaps Austin) annually. We have already discussed a desire to explore other parts of the country, Canada or even South America on our motorcycles. It goes without saying, but I am hooked, and just as Jordan took his open-road experience to show some "newjacks" the ways of road, I feel its now my duty to pass on my experience to rookies that cross my path. HB