To make gift-giving easier, the Wish List feature on Harley-Davidson.com can be used to create a list of items a registered participant would like to buy in the future or receive as a gift. The list can be shared online, emailed or printed. It's a great way to drop a hint and help others know exactly which items would make the perfect gift.
Keep tabs on a Milwaukee-Eight engine with this Oil Level and Temperature Dipstick with Lighted LCD Readout (P/N 62700180, $149.95*). Designed for 2017 Harley-Davidson Touring and Trike models, this chrome-plated dipstick lets the rider check oil level and oil temperature with the push of a button. New capacitive level-sensing technology provides the highest degree of accuracy and durability. The waterproof LCD readout operates on long-lasting, replaceable lithium coin-type battery and toggles between Fahrenheit and Celsius.
Hit the road with the Tour-Pak Lid Fitted Lining with Organizer (P/N 53000302, $159.95*) that keeps smaller items conveniently at hand. This lid lining features a convenient six-pocket organizer and is shaped to fit the contours of the Tour-Pak lid for a finished look. The organizer features four enclosed pouches, one mesh pouch and one clear mobile-device pouch. The liner is secured with hook-and-loop fasteners for easy removal for cleaning, and the soft-gray finish is the perfect match for the Original Equipment Tour-Pak bottom liner. This liner fits 2014-later Harley-Davidson Touring and Tri Glide™ models equipped with King or Chopped Tour-Pak Luggage.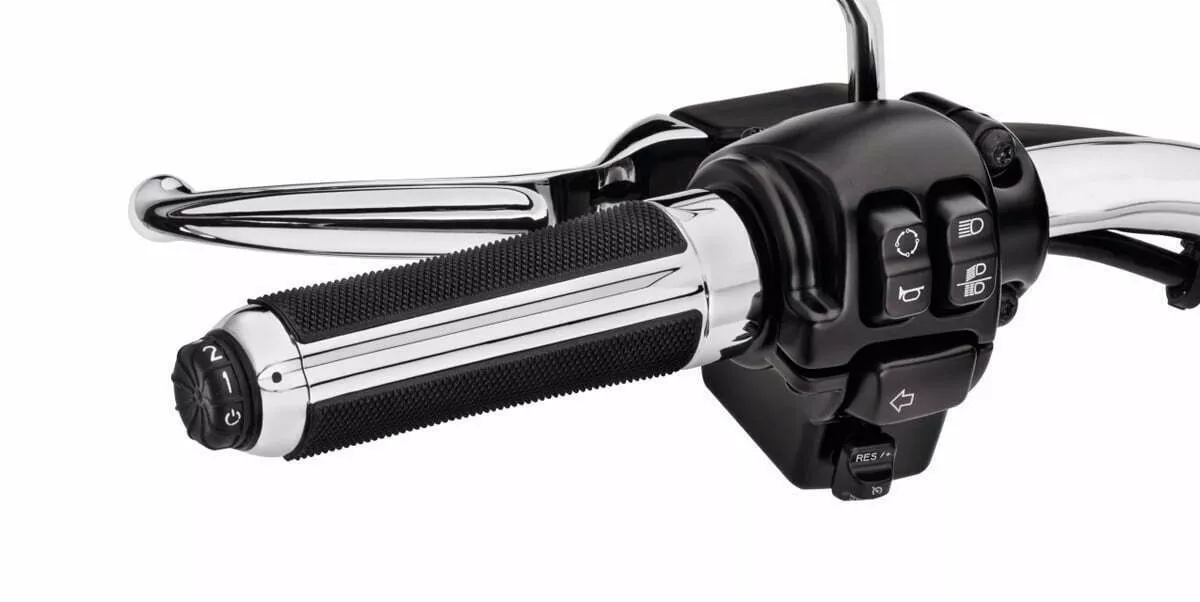 For riding comfort on cool mornings and frigid nights the Airflow Heated Hand Grips (P/N 56100107, $269.95) offer thermostatic control of variable heat settings and adjust to ambient temperatures. The self-contained control circuit and control knob means there are no additional switches or controller boxes to mount, and the grips are switched on/off with the ignition to avoid draining the motorcycle battery. The Airflow design combines a traction-grip crosshatch rubber surface with a comfortable 1.6-inch diameter for excellent control in wet or dry weather. These grips fit 2016-later Dyna® Low Rider S and Softail® and 2008-later Touring and Trike models. See an authorized Harley-Davidson dealer for fitment details.
About Harley-Davidson Motor Company
Since 1903, Harley-Davidson Motor Company has fulfilled dreams of personal freedom with cruiser, touring and custom motorcycles, riding experiences and events, and a complete line of Harley-Davidson motorcycle parts, accessories, general merchandise, riding gear and apparel. For more information, visit www.h-d.com
Need more gift ideas? Look no further than here.