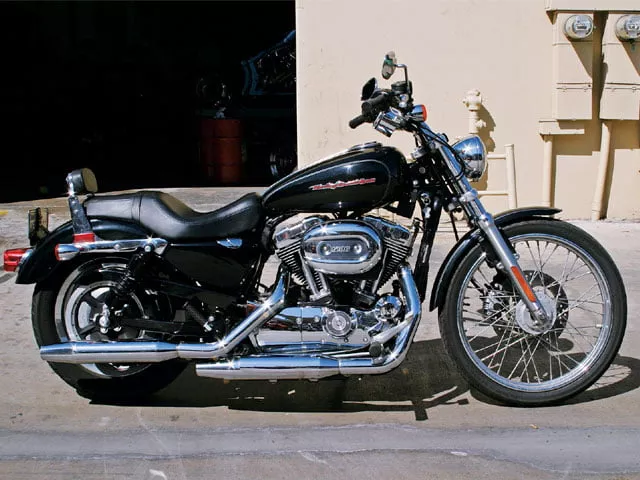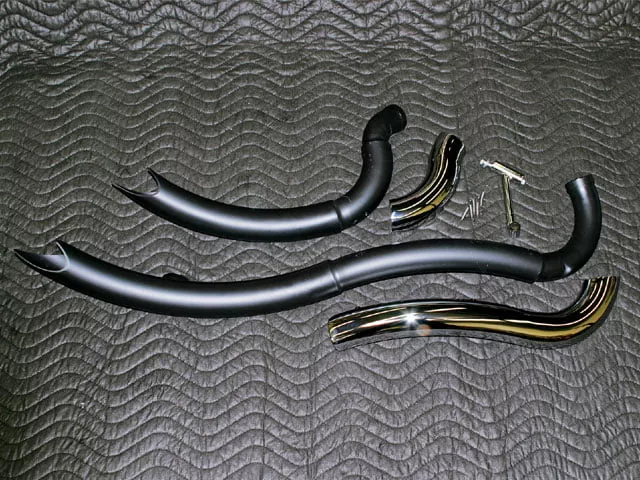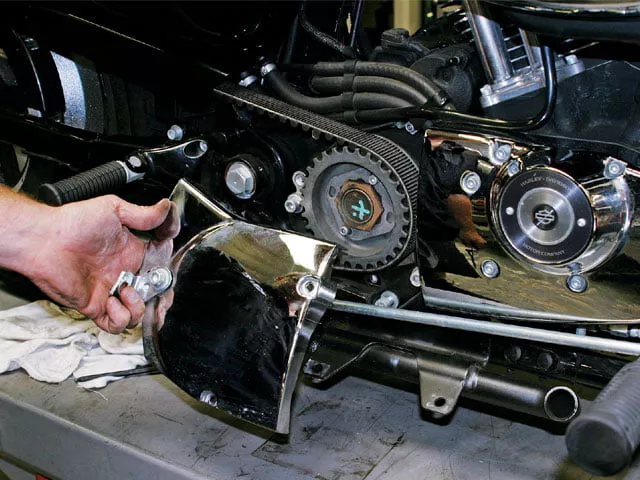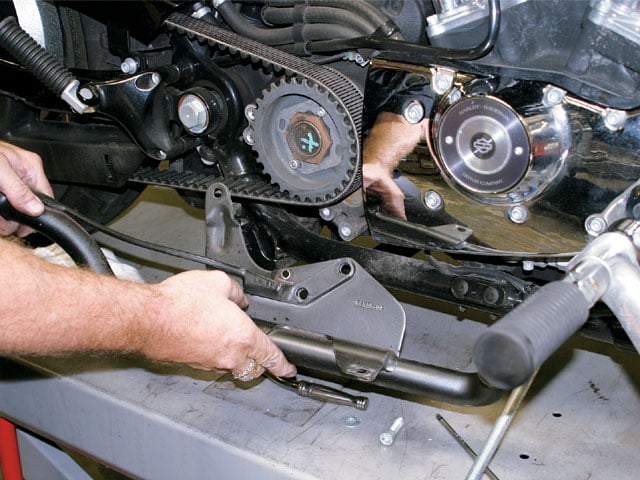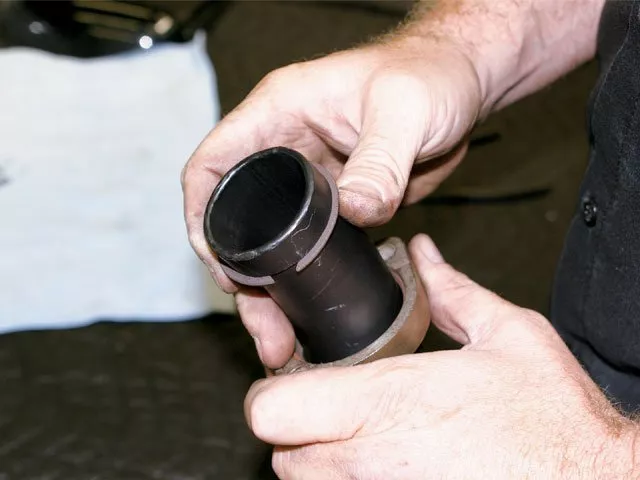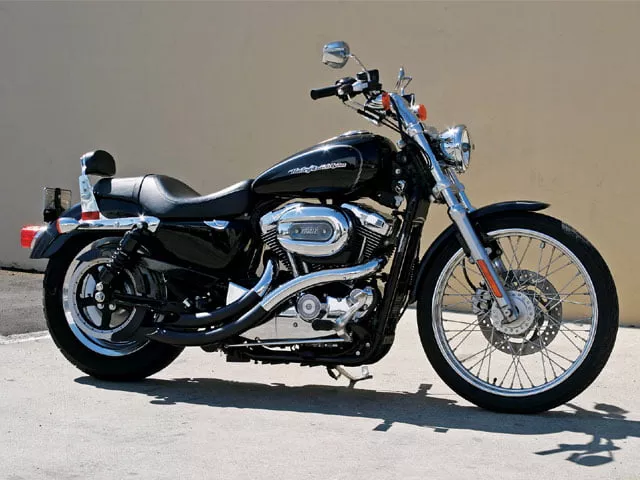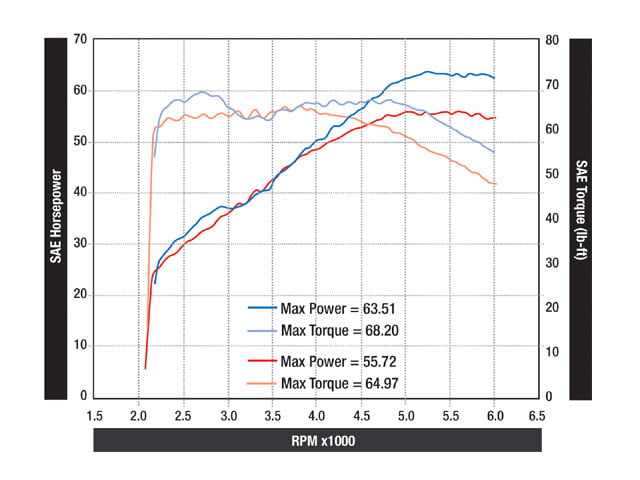 Choosing the right set of pipes for your exhaust upgrade can seem never-ending. You may have to sacrifice looks for sound, sound for performance, performance for looks, etc. Sometimes you may end up settling for only one of these requirements when buying pipes because you're ready to give up searching.
In our case, we were able to find something that satisfied all three: Looks, performance, and sound. While cruising around the Martin Bros. website, swooning over some of the killer bikes they've produced over the years, we came across a set of their new Trendkills pipes (MSRP: $699.99) that fit '84 and up Softails and Sportsters, but most importantly our '06 XLC 1200. Martin Bros. makes bolt-on exhaust pipes for just about any Harley out there.
The black ceramic-coated pipes, adorned by the chrome heat shields, match the exact look we've been trying to achieve: blacked out front and rear, sparkling chrome in the center. Plus, they come with removable baffles (for '07 and up models, o2 sensor bungs are also included). We called up the Martin Bros. and ordered some black ceramic-coated pipes with the chrome heat shields (the pipes are also available in chrome), and once they arrived we were ready to bolt them on.
We asked our buddy Ed Syer at Huntington Beach Hogs and Choppers to do the install while we snapped some photos. Ed's a good guy and he knows his stuff. Plus, we wanted to put the bike on the dyno to see what kind of gains we were going to get, if any. Once we brought the pipes into his shop Ed knew right away that they were going to produce a big, thunderous sound. But what none of us knew was that after bolting them on, the Sporty was to gain approximately 8 more horses with an increase in approximately 4 ft-lbs of torque. Bolt-on power, baby! Check out the install, then go out and get yourself a set of new pipes.