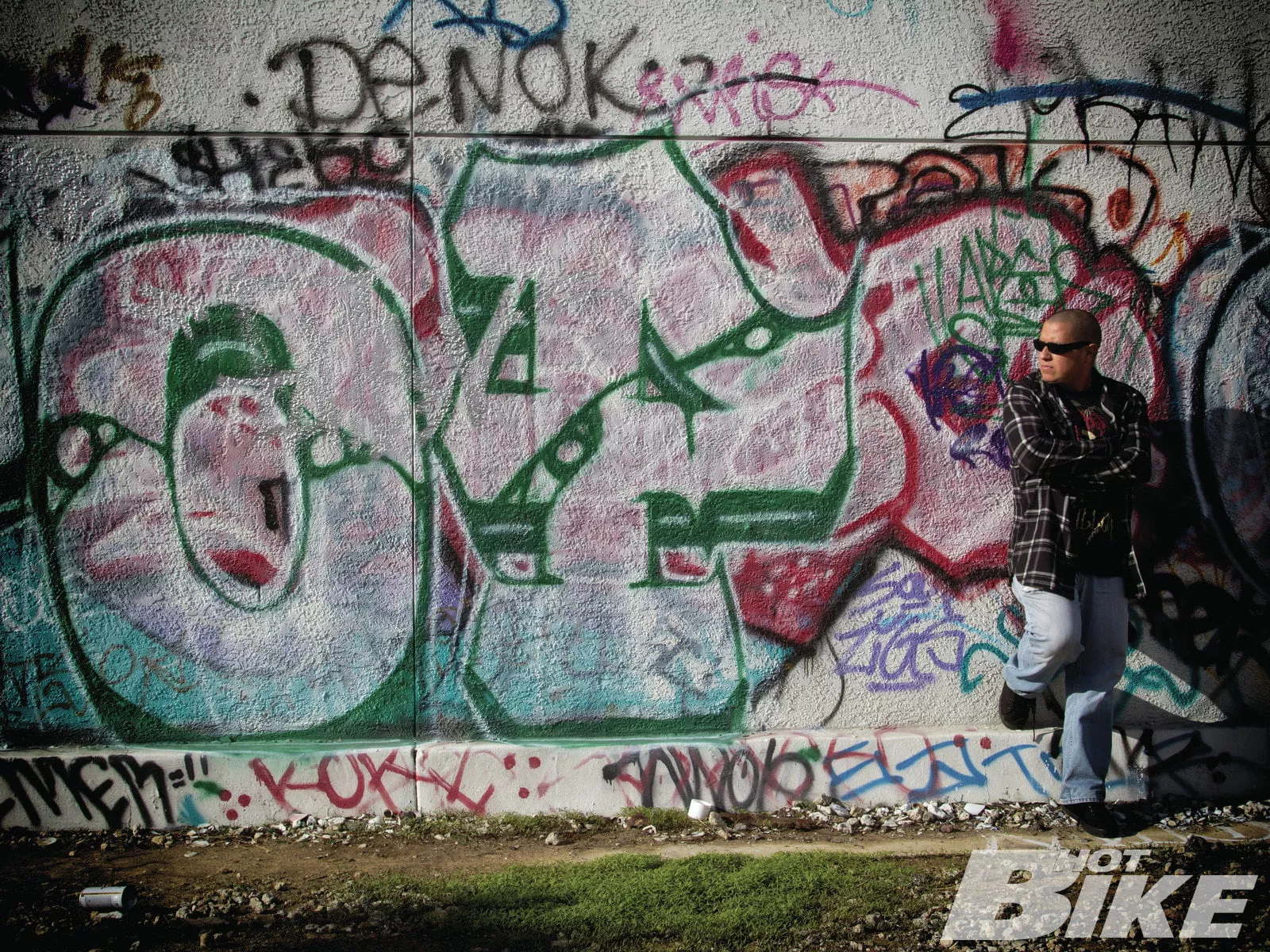 Welcome to Hot Bike 2.0. We have been carefully masterminding this very issue you hold in your hands for quite some time now. Hopefully you'll enjoy the all-new look, feel, and content as we take Hot Bike into its next phase in history. Hopefully you'll enjoy the new sections we've created, along with all the added photos. We are trying to live up to our motto of "All Killer and No Filler."
So what does that mean exactly? Well it means more of what you've come to love in a magazine. To me, I want to see more pictures of each and every bike. Reading a story about "he took this part here, then took this part there " isn't what I want out of an article. I want to read an interesting story about the build or the owner and let the pictures do the talking. With the increased integration of electronic communications such as texting and social media into our everyday lives, people's attention span continues to dwindle further with each new hot trend. There are only so many pages in a magazine and we plan on filling each and everyone to its fullest to keep your eye balls craving more. And more you will get on the unlimited space of the web and our digital versions of the magazine.
The bikes featured will run the spectrum of two-wheeled American iron. From the backyard builds built with blood, sweat, and gears to the next level of outer edge customization by the big wigs in the industry, you'll find it all under the new regime. While you might not want every style of bike parked in your personal garage, each different type probably has at least one part that can be a source of inspiration and influence. Bikers should have no rules and who's to say you can't take a little piece of each one to integrate with your own personal style.
While looking forward to find tomorrow's trends in V-twin customization, we'll also be adding sections that reflect on our roots. We have assembled quite a collection of original Hot Bike magazines dating back to the '70s and will be publishing old photos and articles. It always amazes how styles change and how much they stay the same. What was hot yesterday may not be hot today, but it just might come back again. Never say never.
I had one single motivating reason when I started riding more than 18 years ago, and that was to get chicks. Bikes and babes go together like beer and pizza and I applaud the return of more girls wearing less clothes to the magazine. For those that get their panties in a bunch about the return of the models, don't worry we'll keep the pages filled with the mild pictures and leave the wild sets for the web.
It's fun to read and look at pictures, but owning bikes should always mean riding bikes. Have no fear, we won't be chained to the desk the whole time as we get ready for the Hot Bike Power Tour in August. Leave the trailers at home, and join us as we hit five cities in six days.
I've been at the reigns as editor for about six months now. It's been a huge learning experience and not without a few stumbles along the way. Ok, I get it. I can't spell for shit. I consider myself more of a photographer than a writer and well it shows. Thanks to many of the diligently meticulous readers out there; I can always expect a detailed report of any mistakes that make it to print. I always appreciate those that take time to let me know just where and when I mess up. We love the feedback, both good and bad.
As we enter into a new era of Hot Bike history, we hope you'll like what you see. Hot Bike 2.0 has officially been launched.
"Bikes and babes go together like beer and pizza and I applaud the return of more girls wearing less clothes to the magazine"
John Zamora
Editor
[email protected]