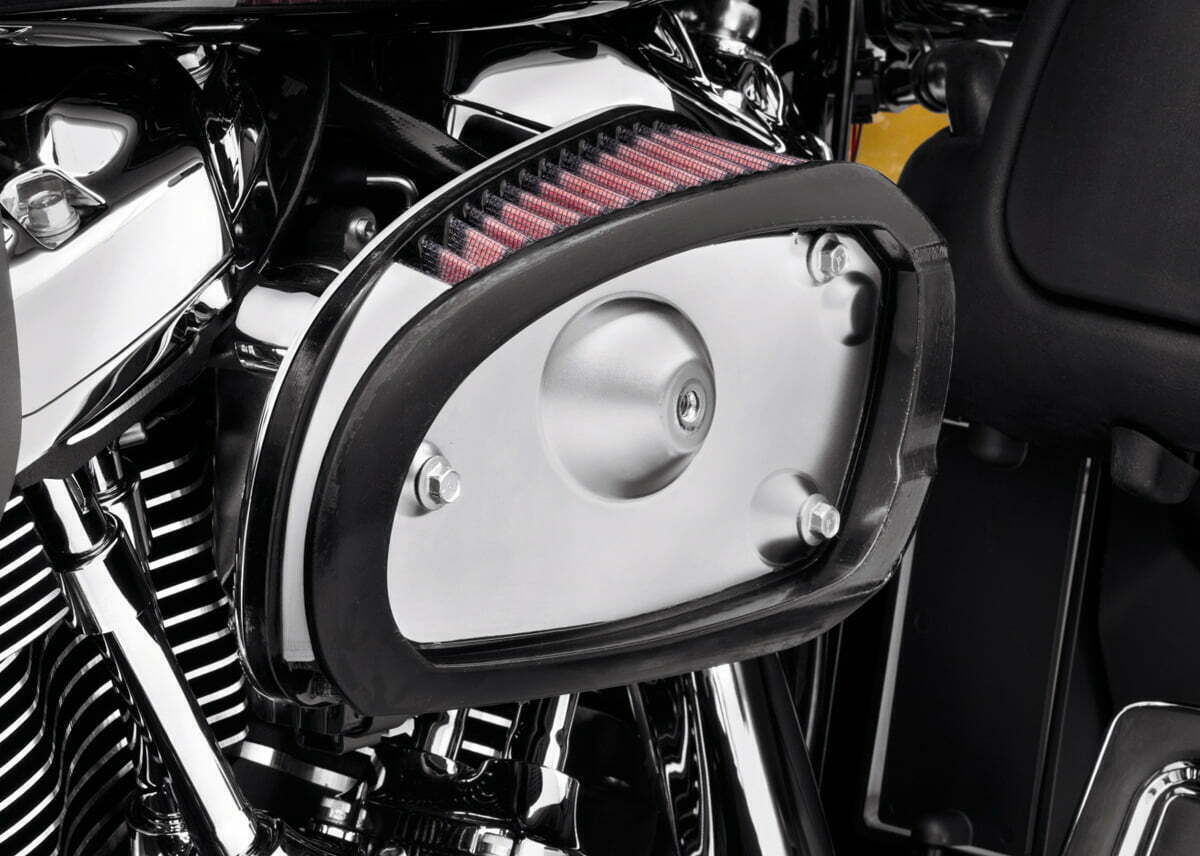 Feed a Harley-Davidson Milwaukee-Eight engine more air for more power with this new Screamin' Eagle High-Flow Air Cleaner (P/N 29400246,
$184.95) from Harley-Davidson Genuine Motor Parts & Accessories. Designed to fit behind the original equipment air cleaner cover, this Screamin' Eagle High-Flow kit features a back plate sized to provide an open-element function that permits airflow around the entire perimeter of the air cleaner and through the ram air opening at the front. The kit fits 2017 Touring and Trike models (except CVO models) and includes the die-cast back plate, a high-flow oiled-cotton filter element, all required gaskets and hardware, and a diamond-cut Screamin' Eagle medallion. All models require ECM calibration with Screamin' Eagle Pro Street Tuner (priced separately) for proper installation. This kit is 50-state U.S. EPA compliant.
These and other Harley-Davidson Genuine Motor Parts & Accessories are available at more than 750 authorized retail locations in the United States and online.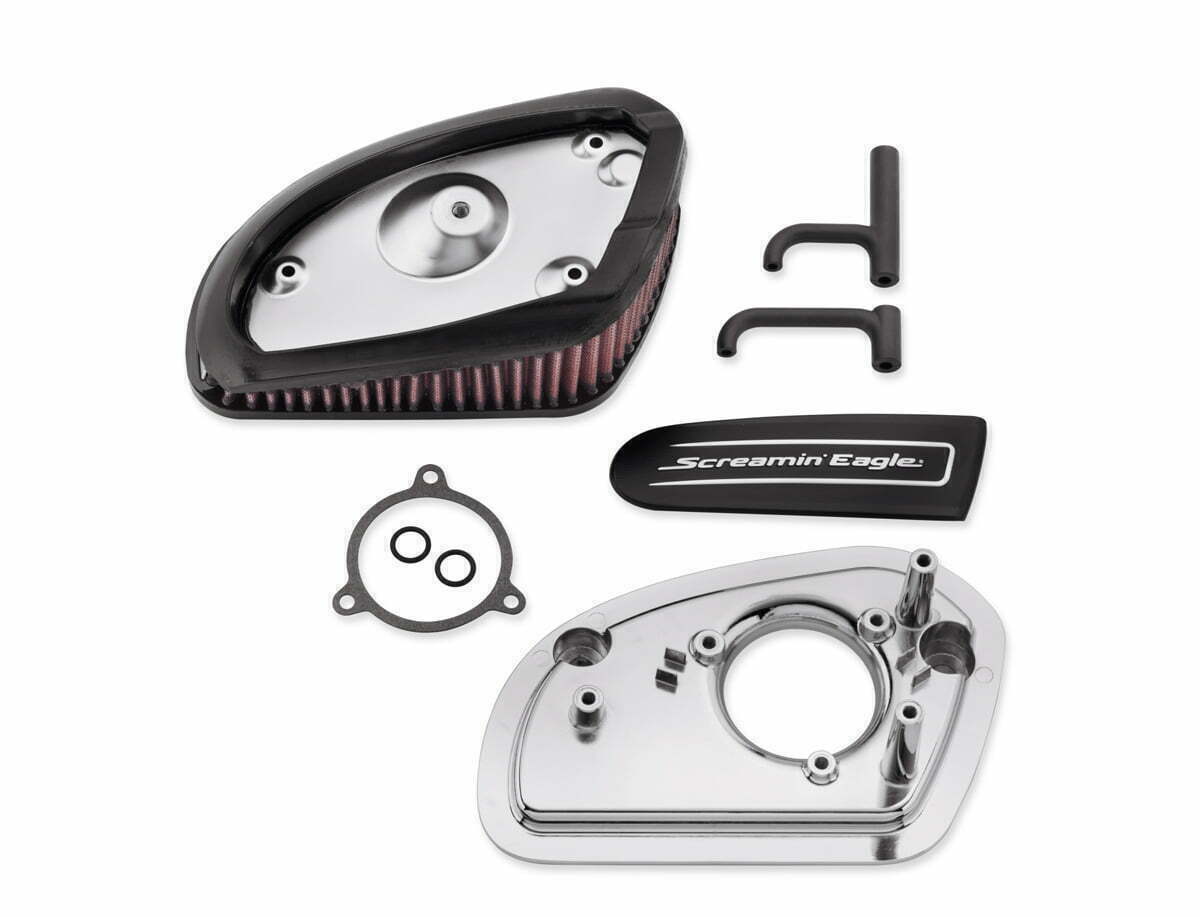 About Harley-Davidson Motor Company
Since 1903, Harley-Davidson Motor Company has fulfilled dreams of personal freedom with cruiser, touring and custom motorcycles, riding experiences and events, and a complete line of Harley-Davidson motorcycle parts, accessories, general merchandise, riding gear and apparel. For more information, visit www.h-d.com.