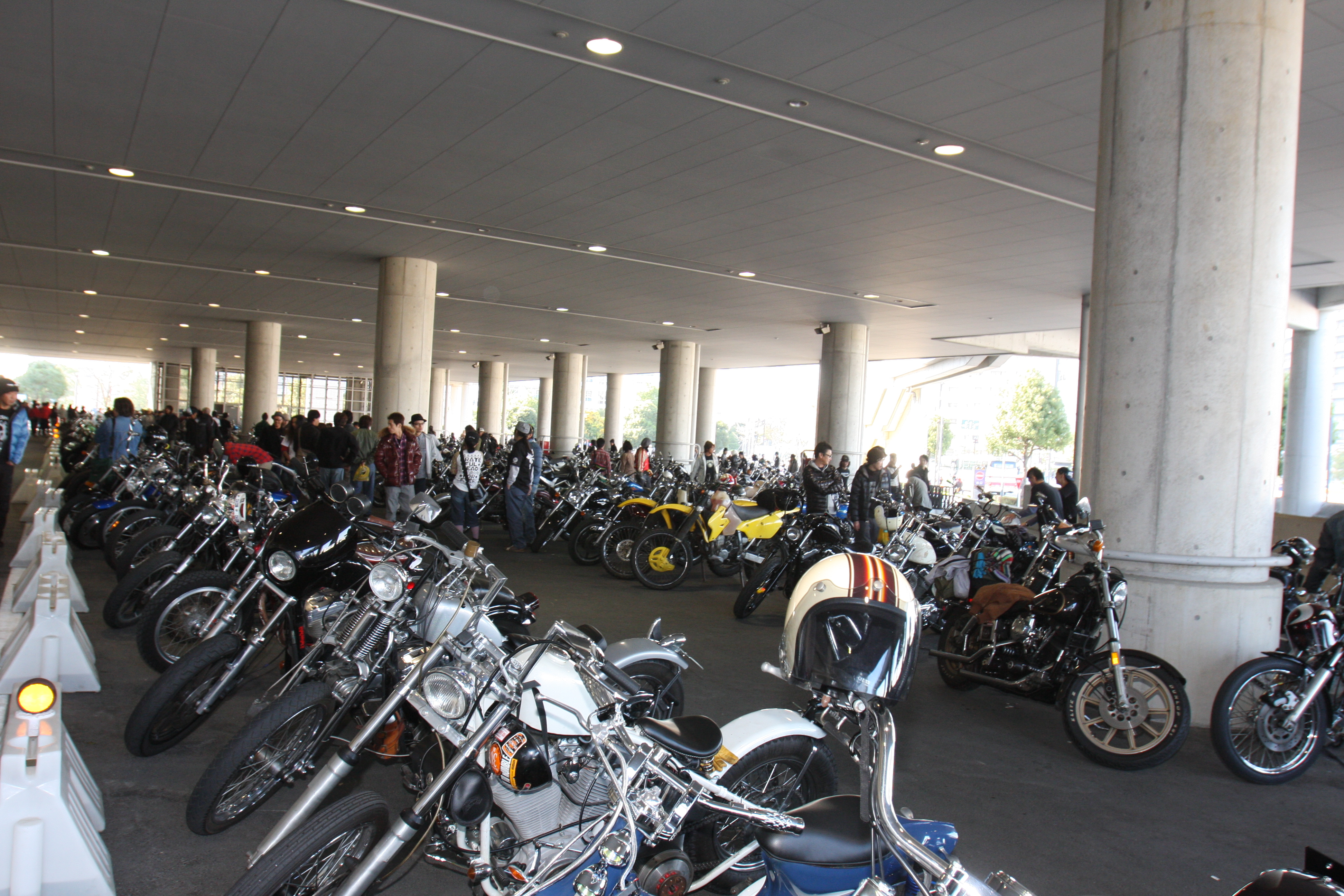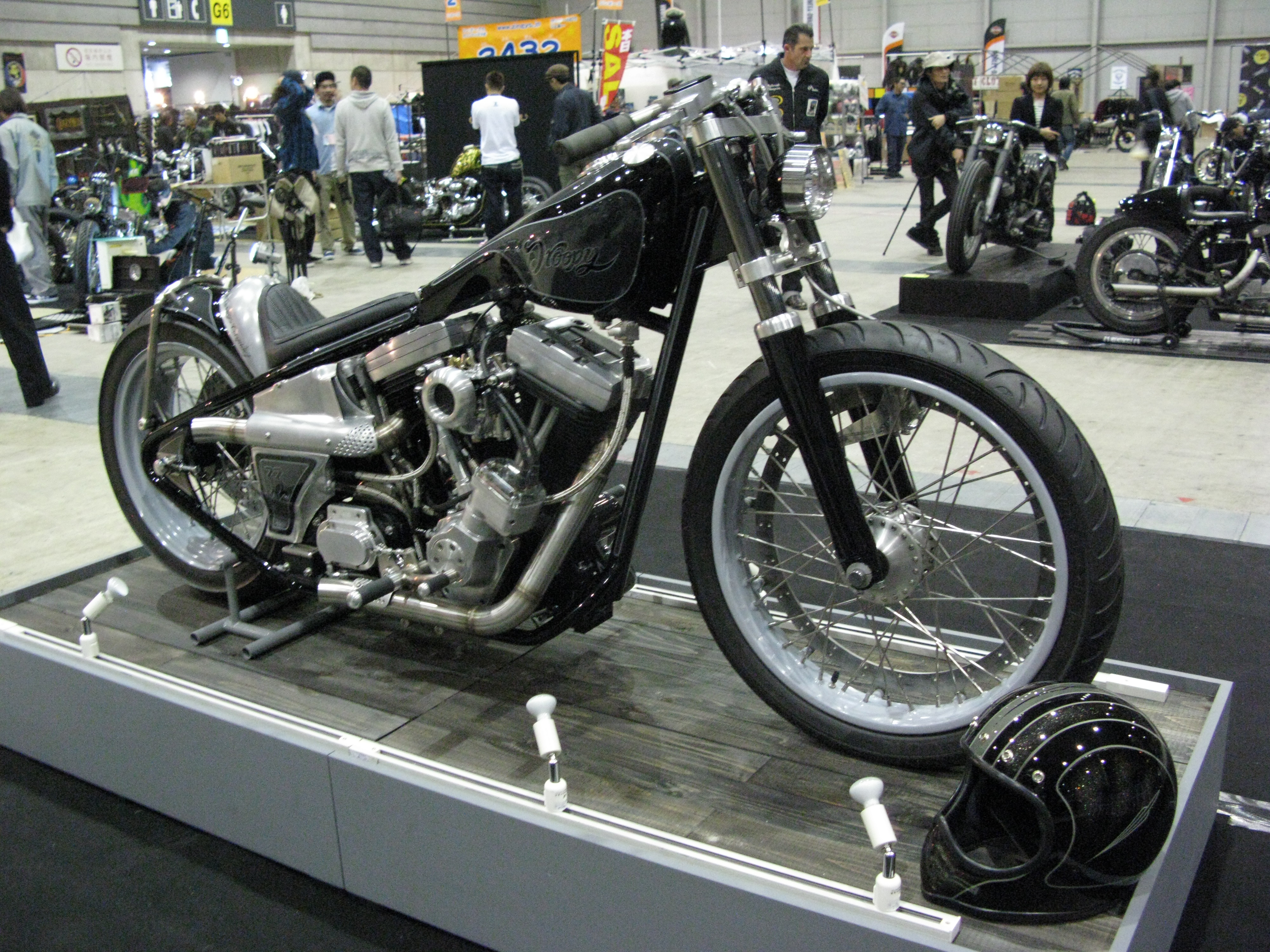 We just got back from Yokohama Japan attending the Mooneyes Hot Rod and Custom Show. We deem this show as one, if not thee best custom bike shows on earth.The large hall of the Yokohama Pacifico was home for over 200 bikes. Knuckles and K-models ruled the roost with a myriad of Pans and Shovels filling the gaps.
The hall was jam-packed with onlookers and motorcycle enthusiasts from all over the world.
outside the parking lot was filled with over 500 bikes. Most of them were nice enough to be inside the show!
Our pick of the show was a killer late-model build from Cherry's Company. This bike had some slick design and great execution.
Speaking of great, they even had some "dancers" doing their thing.
Look for more pics both online and in the pages of HOT BIKE
~JGH