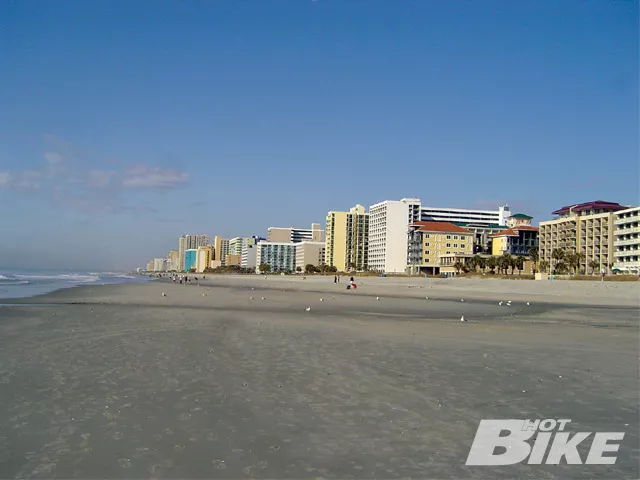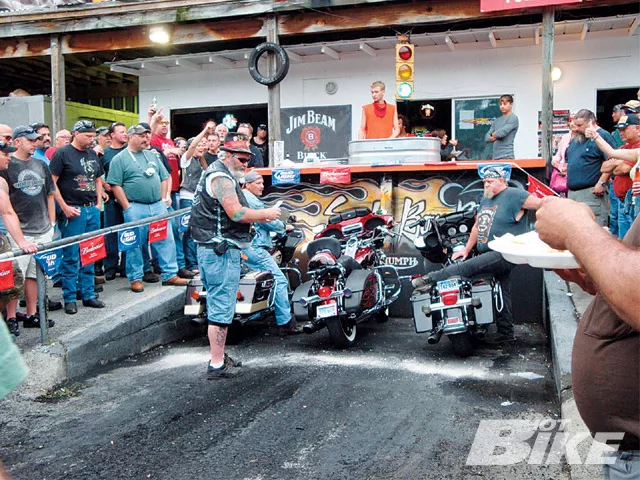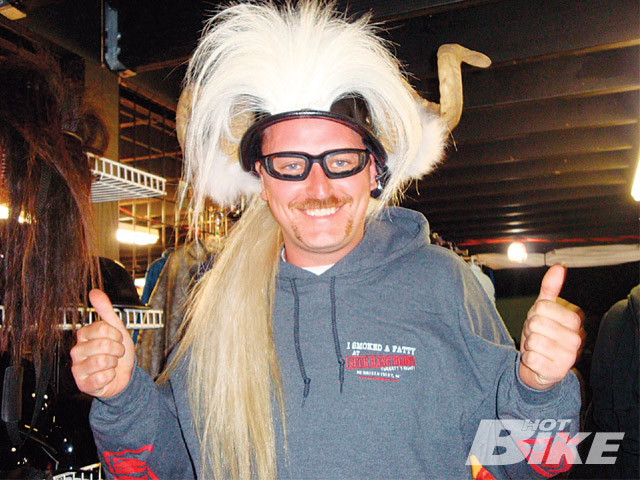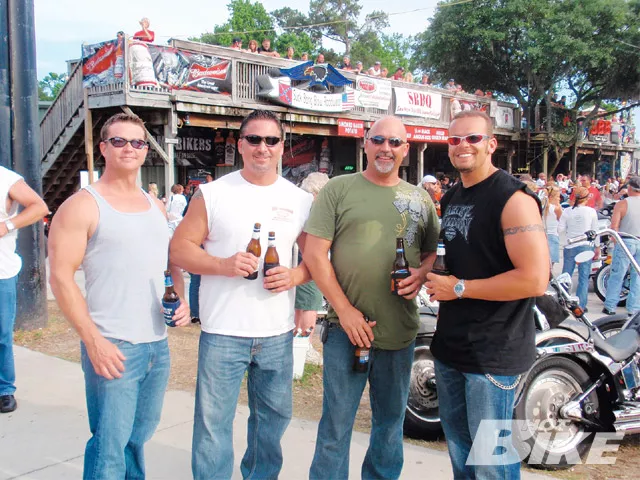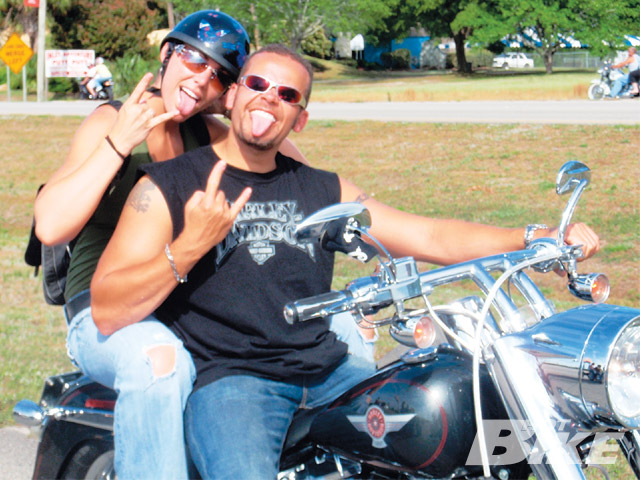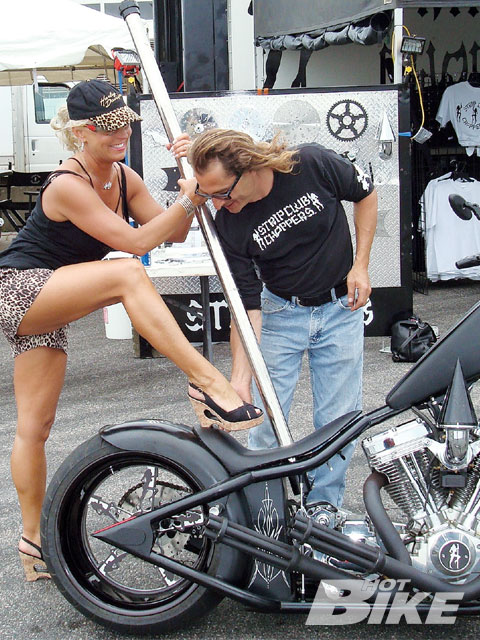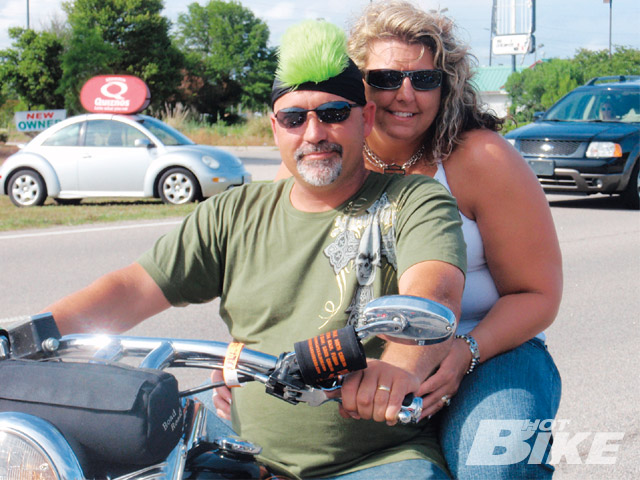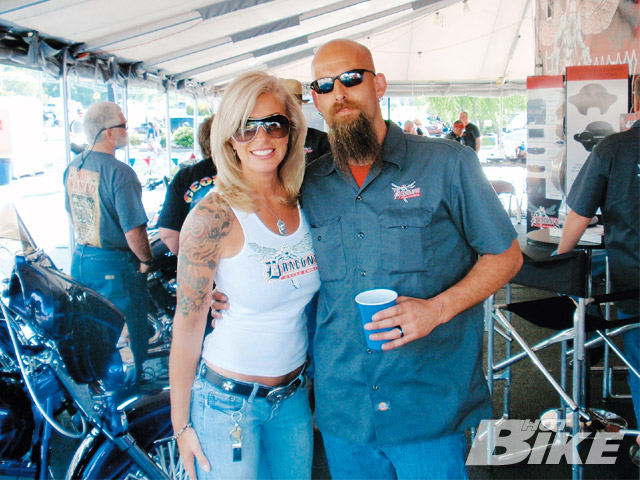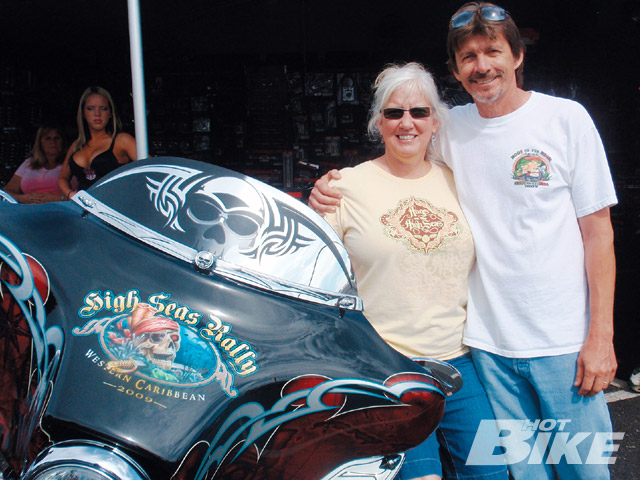 The major bike rallies on the East Coast have always been a bit of a wild spring break action for grown-ups who ride. Doing things we'd never do at home – from riding the mechanical bulls to creamed corn wrestling. And what happened at Bike Week never stayed at Bike Week – it always followed you home, with incriminating photos ending up on Myspace or worse…in full video form on YouTube. But it was all in fun and that's what bike rallies are suppose to be about-that full vacation from work, kids, and life in general. But all of a sudden, the party-atmosphere has had the life sucked out of it with new ordinances within the city limits of Myrtle Beach, South Carolina, aimed at harassing the biker community.
"It's selective tourism, plain and simple," said Donnie Emery, owner of Dog House South. Emery's business took a huge hit this past rally, down almost $250,000 in profit from the year before. Emery has the unfortunate luck of having his bar located within the city limits. "The state of South Carolina is a helmet-free state and bikers have been coming to the beach for over 69 years for this rally. Now all of a sudden, they're expected to put on a helmet just to ride in the city limits?" The City Council did their best to try to cancel the rally all together-just like the Grinch trying to stop Christmas-they even setup a website listing new rules and ordinances basically geared to deter bikers from coming into the city. The crowds still came, although in much smaller numbers than previous years.
There were a lot of immediate changes that everyone had to get used to quick. To avoid the city limits, where a helmet was required and tickets were being issued for loud pipes, new routes to get from the north end to the south end had to be used. So much for the U.S. Highway 17 bypass short cut that weaves in and out of the city limits, the cops had that area well marked. There were cops everywhere to enforce the new ordinances.
The Dog House North, always a party within itself, took huge hits-even though they are not in the city limits. Dave Ankin is part of the Dog House Group that runs Dog House North and the Iron Gate Saloon next to Myrtle Beach Harley, who also reported losses in the six figures. "They made us move the stunt bike team back behind the bar and made us take down the stage, no live music…it's killing us." The number of vendor spots everywhere cut in half and a lot of the vendors didn't find out they weren't getting their regular location until the last minute. Kevin Martin of Dragonfly Cycle Concepts in Seattle brought his entire crew cross-country for the rally, only to have to scramble last minute to find a new location. "Our customers know we're always set up at Myrtle Beach Harley-Davidson. At the last minute, we were moved to Barefoot Landing." Then after all the confusion and adding insult to injury, they also suffered a substantial loss in sales from the previous year due to the dwindling crowds. The Dragonfly team is definitely not planning on coming back to Myrtle Beach anytime in the near future.
And it wasn't only out-of-town vendors that took big hits- some hotels and motels in the city limits reported occupancies down over 40 percent from the previous year. Even the local grocery and liquor stores said their sales paled in comparison to the usual foot traffic from the bike rallies. And according to Yvone Picco, Part owner and night manage of Pier 14 Restaurant and Lounge, a business that once thrived off of Bike Week, the dining room sat desolate. "I have been in this business for 16 and we knew it would be bad, but we were very disappointed, no one showed up. We were off by 50-60 perecent. Typically we sell more top shelf liquor, and steak and lobster dinners during Bike week. Bike Week is our highend week of the year.
And just when we thought it couldn't get any worse, enter a new villain the South Carolina DMV. Evidently, there is a state law in South Carolina that forbids sales of anything with a VIN numbers on it, except RV's at rallys. All the local dealers are aware of it, but it has never been enforced at Bike Week…until now. "According to state law, only manufacturers are actually allowed to sell motorcycles at bike rallys, and even they have to rent a building to do it," stated Sonny Morabito of Xtreme Customs and Cycles of Simpsonville, South Carolina. "Dealers like us are actually only suppose to be able to display bikes…that's it." The South Carolina DMV accompanied by the State Highway Patrol issued $500 tickets to any dealer selling bikes. American Biker out of Charleston, Bourget and Cycle City out of Tennesee, and Boss Hoss – all set up at the Hooters on U.S. Highway 17 were among the first victims. A few dealers decided to just pay the tickets, as they figured they could make it up in profits. But after two $500 tickets, they take you to jail with a $5,000 bond.
So are the days of bike builders and dealers being able to sell their bikes soon to be a distant memory? Richard Morabito of Xtreme Cycles told me about one last chance in the works. "They are working on a federal law to get motorcycles classified as a recreational vehicle. RVs can be sold anywhere, such as boats, ATVs, and those huge motorhomes."
A Mayor In The Dog House?
Is there hope for Myrtle Beach Bike week? Well Donnie and a strong group of supporters sure do think so. As Myrtle Beach Mayor John Rhodes term nears it end and the possibility of re-election looms over head, Donnie and his friends have organized a group called Help Eliminate Lousy Politicians (HELP) and have been selling HELP t-shirts all over the beach to raise campaign funds for Donnie. There are currently three seats open on the City Council but now Donnie's friends want him to run for Mayor. Donnie confirmed that this is a serious venture and he's out to do whatever he can to do what's best for the city, its residents, and business owners. For more information, visit www.helpformyrtlebeach.com.