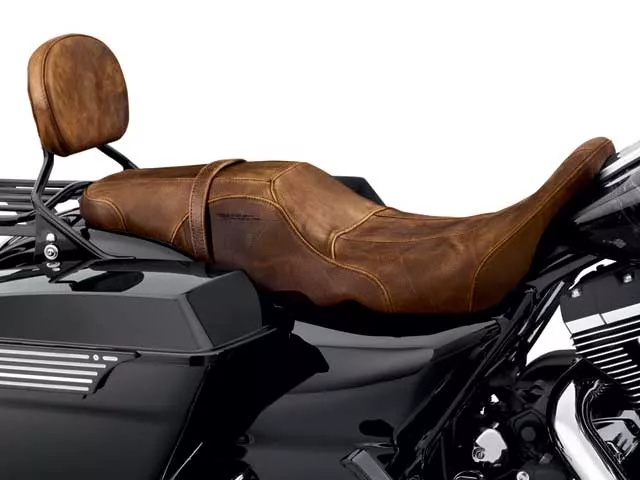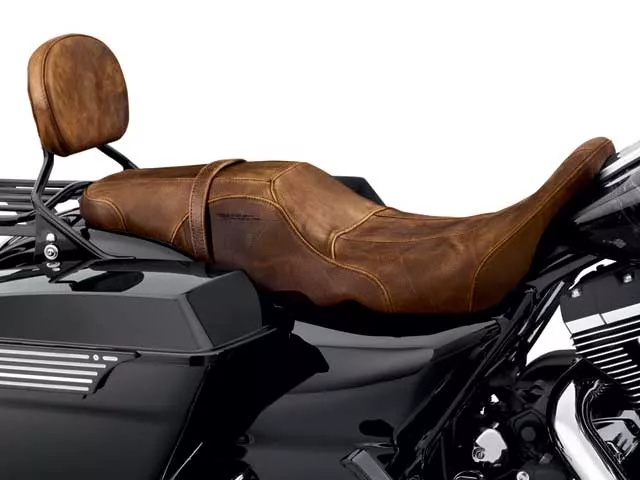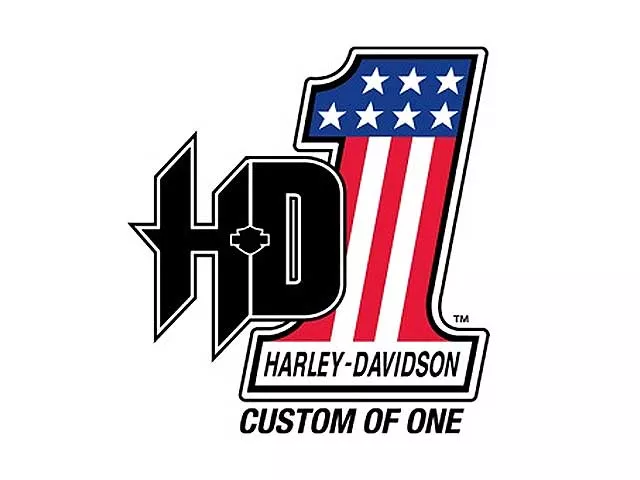 MILWAUKEE (April 25, 2011) - The new Distressed Brown Leather Badlander® Seat ($479.95) is one of several items recently added to the Distressed Brown Leather Collection from Harley-Davidson Genuine Motor Accessories. The Badlander® seat offers a low-and-lean, frame-hugging profile, now covered in rich, brown leather that has the warm feel of a well-worn bomber jacket. The individual leather panels are seamed together into a pattern that resembles a vintage western saddle, and the supple, untreated surfaces will age and develop character marks with every mile. Matching leather grab strap is included. The Distressed Brown Leather Badlander Seat is offered for many Harley-Davidson® Softail®, Touring and Sportster® models.
Other new items in the Distressed Brown Leather Collection include a Passenger Backrest Pad (P/N 52300026, $119.95), Short Passenger Backrest Pad (P/N 52300028, $159.95), and a Tank Panel (P/N 70900103, $59.95). Each is styled to complement Distressed Brown Leather seats and saddlebags. See an authorized Harley-Davidson dealer for fitment details.
Harley-Davidson Motor Company produces heavyweight custom, cruiser and touring motorcycles and offers a complete line of Harley-Davidson motorcycle parts, accessories, riding gear and apparel, and general merchandise. For more information, visit Harley-Davidson's Web site at www.harley-davidson.com.