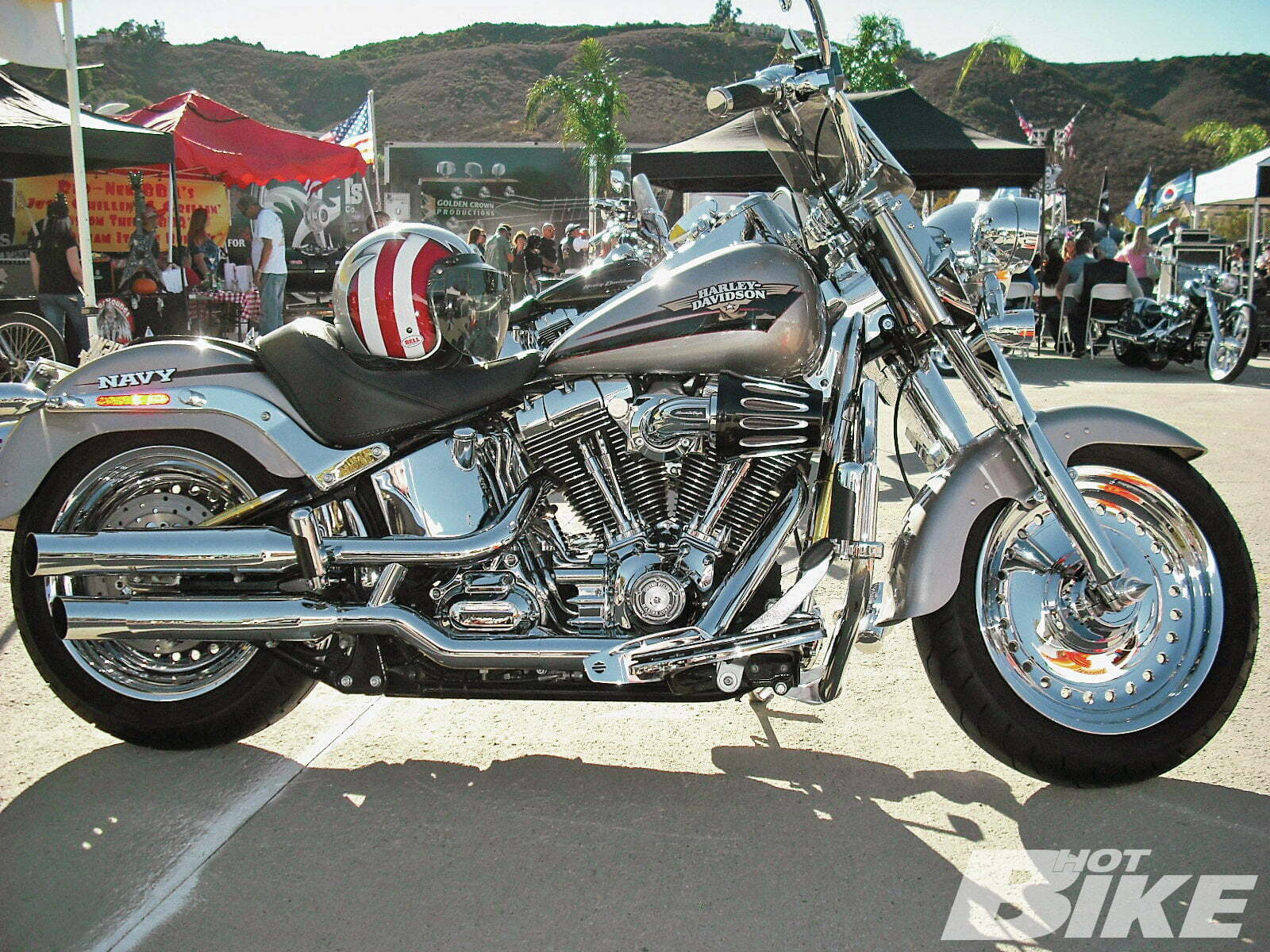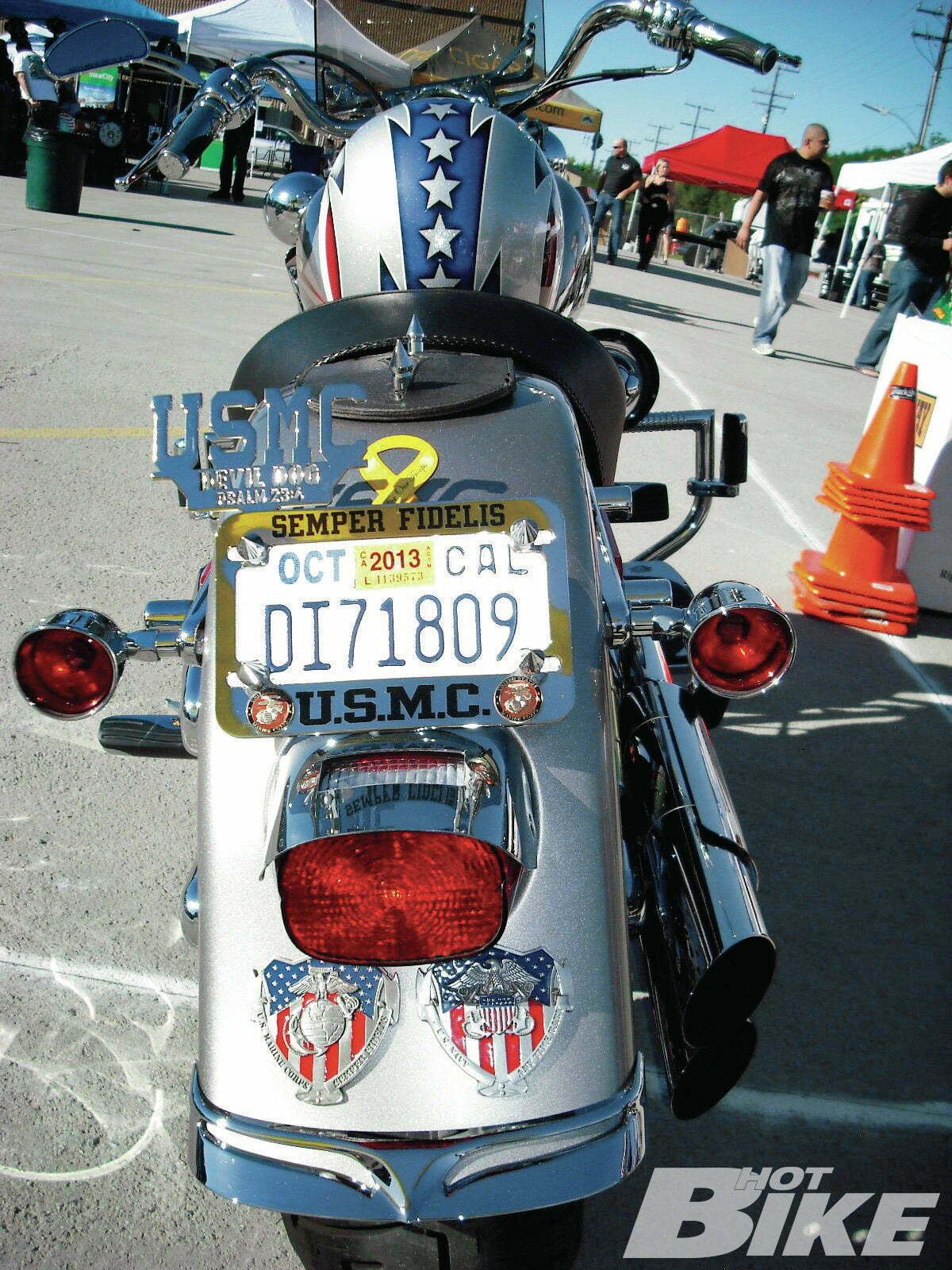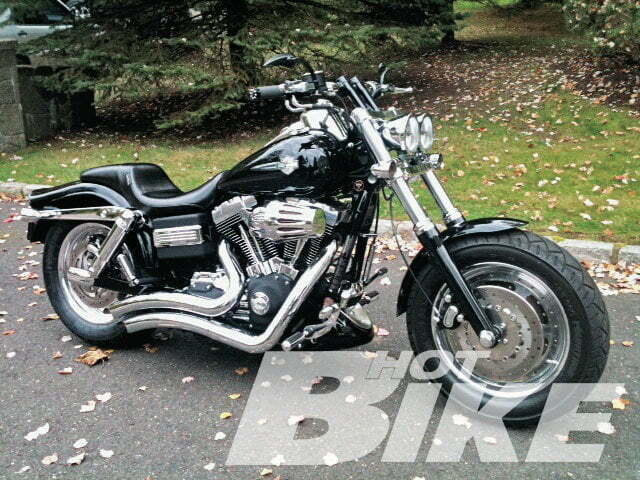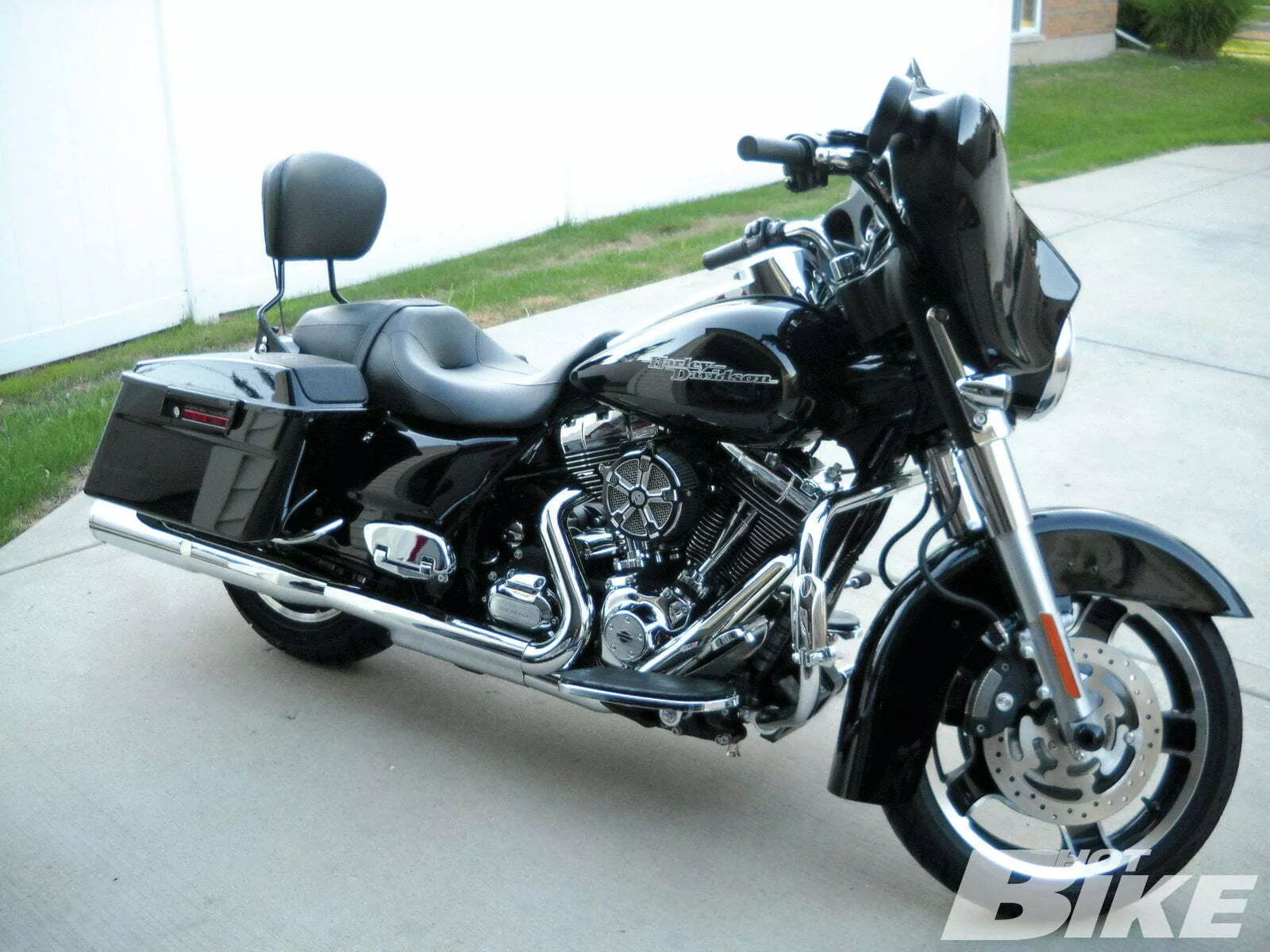 Email your submissions to: [email protected] Or snail mail to: HB Reader's Showcase 1733 Alton Parkway, Suite 100, Irvine, CA 92606. Please include hi-res jpegs, your name, hometown, email, phone #, bike year/model, engine size, frame, wheels, sheetmetal, painter, custom accessories, and anything else interesting about your bike.
Readers' Ride Pick of the Month
Devil Dog
Devil Dog is an '09 FLSTF Fatboy. The engine is a stock 96B but with a lot of bling. I went with chrome rims and a Screamin' Eagle Heavy Breather. Custom accessories include spikes, Mustang single seat, custom derby and timing cover, and inspection plate. A custom MC plaque and medallions are on the rear fender (Marine Corp and US Navy) along with Performance Plus pipes. I also have a Wind Vest windshield. Devil Dog represents the Marine Corp and US Navy. My eldest son is Navy Special Forces and has done three tours in Afghanistan and is in preparation to do his fourth. I am proud to be a vet and proud of my son and whomever helps serve and protect our great country past, present, and future. OOH RAHH!
Victor M. Paredes
Marine Corp Vet
Not Your Average Joe
My bike started out as a stock Fat Bob. I raked the frontend 3 degrees, added Accutronix polished trees, custom straight bar, Roland Sands grips, and Arlen Ness mirrors. The bike has been lowered, has a 200mm rear tire, polished wheels, and a Le Pera custom seat. The engine is 96 cubic inches, has a Screamin' Eagle air cleaner and Vance & Hines Big Radius exhaust with a Power Commander tuner. The bike gets a lot of compliments. It's just perfect-low, raked, and cool.
Joe Morais
Doctor Dan's
I wanted to go with a black/chrome theme. I added a Roland Sands air cleaner, Vance & Hines high-output mufflers, Screamin' Eagle tuner, boom audio, black horn cover, black axle covers, front header pipe, guardian bell, and the license plate that reads "PAPPA2" after my two grand boys. Even with living in the Midwest, I have clocked 5,000+ miles. Note the custom shift linkage that has "Doctor Dan's" engraved on it. I am proudly using the name of my detail business. This bad boy now runs at 87 hp and 102 lb-ft of torque. I love to ride the back roads, charity runs, and with the local H.O.G. Chapter and H-D dealership events.
Daniel McDonald