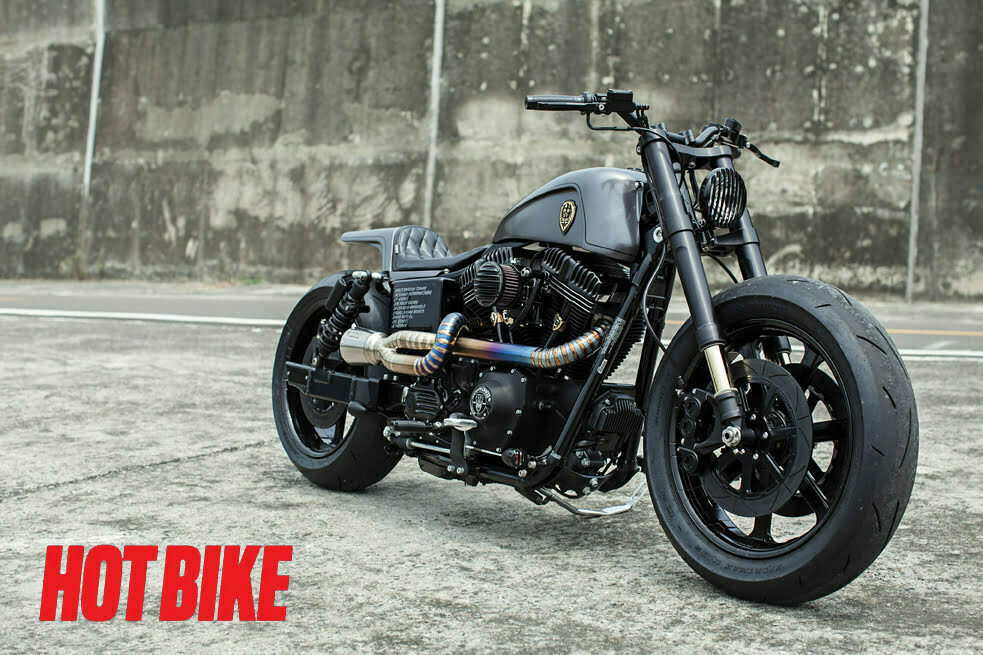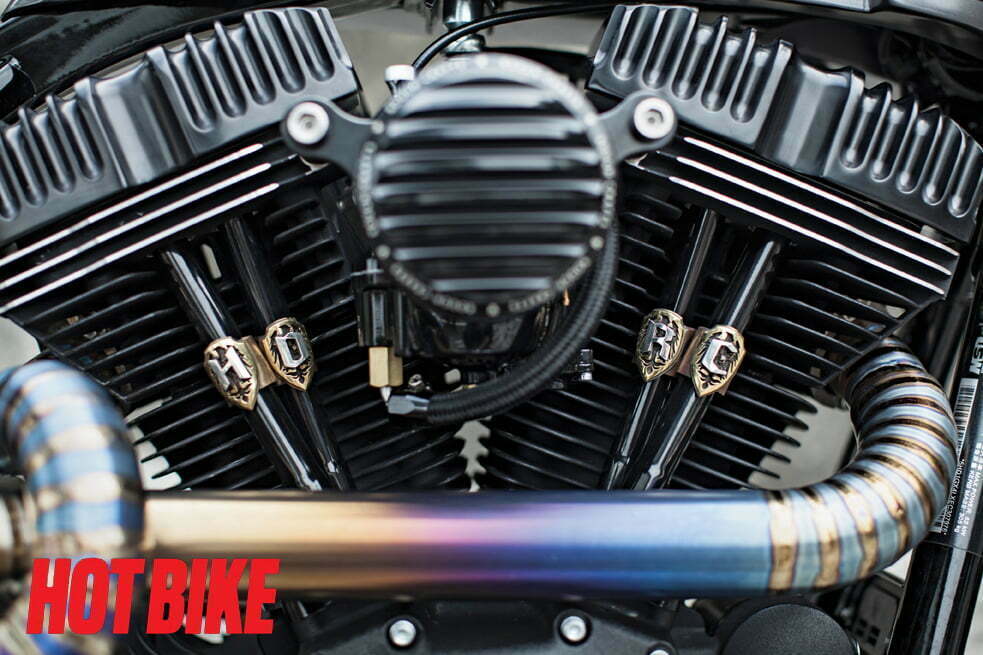 In the world of custom V-twins, the Dyna stands out as the outlaw of bikes with its hot-rod chassis, stout motor, and exceptional handling. Custom Dynas come in various forms and subcultures, but for most builds the focus is on gettin' where you're goin' as fast as possible. There's also something to be said for bikes that take the American style and give it that out-of-the-box overseas twist to it. That's precisely what Rough Crafts' Winston Yeh from Taipei, Taiwan, is all about and what he's done with this custom Street Bob.
Make no mistake, Rough Crafts didn't just hop on Instagram and make bad copies of American products. No way. Winston has some serious credibility behind his name after a short stint working for Roland Sands Designs. Since then he has developed his own style that is both clean and classy through a use of aluminum, steel, and carbon fiber.
For this build, Rough Crafts began with a 2014 Street Bob that was completely dismantled and rebuilt using only the best components without any thought to worldwide borders. Satya Kraus has been growing in the ranks of performance bike builders for the past few years and was the first person Winston hit up for suspension parts. This includes a reconfigured Kraus Moto Co./Öhlins inverted front end matched with Öhlins rear shocks. Robert Fisher of Roaring Toyz is probably one of the most well-known sportbike fabricators in the world. He was called into duty to produce a custom rear swingarm to house the Arlen Ness wheels. When it came to braking, Rough Crafts searched out the best that Sweden had to offer with ISR dual six-piston calipers up front and a single six-piston in the rear for some serious stopping power. Lyndall Racing rotors were sourced from the US to not only give the bike an ascetically good-looking wheel package but outstanding braking performance as well.
With a worldwide search for the best the world has to offer, Winston sourced tons of in-house Rough Crafts products. Starting with a superbike-inspired tailsection, the rest of the bike received the catalog of parts, including handlebar controls, gas cap, risers, grips, rocker arm covers, intake, and more. A collaboration with Dog House Racing resulted in one of the most outstanding features on the bike, the full titanium bomber exhaust, which visibly stands apart as one of the few non-black pieces.
Rough Crafts may be thousands of miles from the MoCo in Milwaukee, but it definitely has a finger on the pulse of what is going on around the world. It's said it takes a village to raise a child, but it took a worldwide set of companies to build this bike—and it shows. As the technology continually changes the aftermarket from local to global, it's bikes like this that represent the best the custom world has to offer.