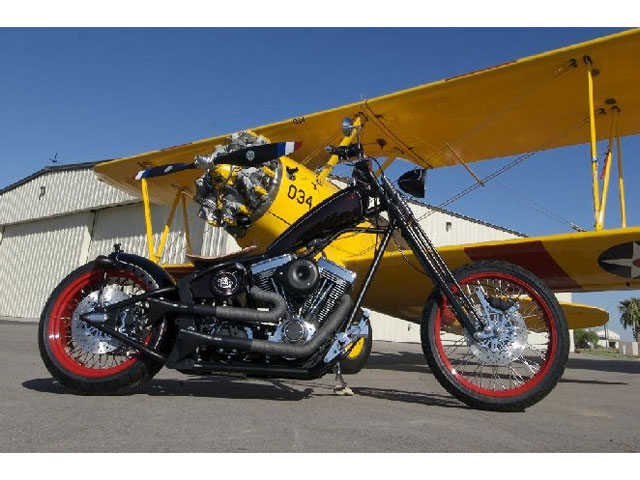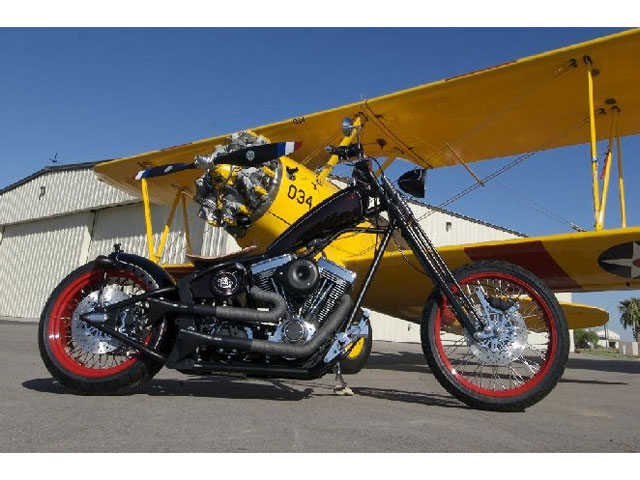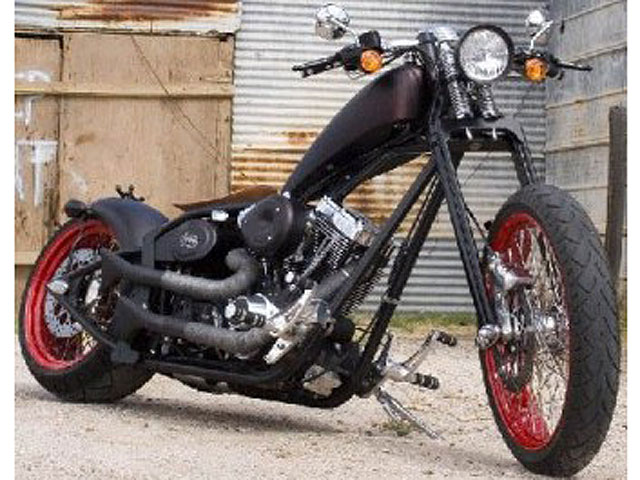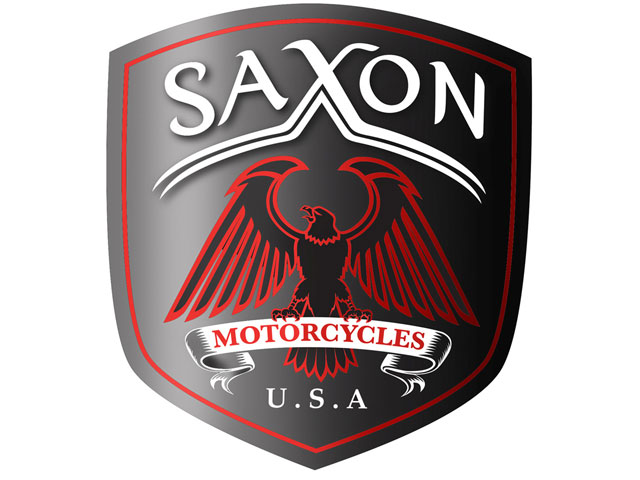 At the EICMA Milan (Stand 2P-US-5), 2-7 November 2010, Saxon Motorcycles Europe will introduce their new and unique model, the CROWN.
Inspired by the minimalistic approach of the 1950s and '60s Gard Hollinger (of LA CountyChoprods and famous for his appearance on the Biker Build-off series on Discovery Channel) designed a truly unique highneck chopper for Saxon. The motorcycle has clean lines and many custom designed parts like the gas tank, rear fender and oil bag. Like all Saxon models the CROWN offers the combination of beautiful custom bike design together with reliability, performance and comfort. Truly build to ride.
Saxon Motorcycles Europe, also represented at the EICMA, is pleased: "The CROWN is our 5th model we introduce on the European market since 2006" says Frank Vermeulen, owner of Saxon Motorcycles Europe. "Our 'true american motorcycles? are very popular in Europe. With our most recent dealer in Russia we now are being represented in 10 European countries" according to Rinke Andringa, coowner. "We are happy to be present at EICMA. Saxon will be on the USA Pavilion , a joint promotion with several different American companies " he adds. "Saxon represents the lifestyle of an entrepreneur, of a man with a taste for good design and who has the guts to choose what he really wants."
Saxon, a true American motorcycle, is unique and authentic. It is a symbol of strength and success. It represents the style of a man who knows what he wants, and who dares to make his own choices. He has an eye for quality and sophistication. He is a rebel in his own style. The rider experiences the freedom and rebellion of riding the open road. He is at one with himself and his bike. His Saxon is a unique expression of his individuality.
Saxon stands for power and quality, comfort and self expression. It is a custom built bike, handmade in the professional factory in the USA and fits the driver excellently. It is a beautiful product, that retains its value.
Saxons are reliable and have a 2-year factory warranty. Always the best choice. Saxon is the number 1 USA production custom motor in Europe.
At the moment Saxon Motorcycles Europe has five models: the Warlord, Firestorm, Henchman, the Whip and the Crown. The motorcycles are approved in conformity with the strict European standards on safety, emission and sound. Therefore all bikes of Saxon Motorcycles Europe are "road legal" and can be easily registered by the dealers in every country of the European Union (EU).
General information about Saxon Motorcycles Europe and their models can be found on the internet www.SaxonMotorcycles.eu.
But Saxon can also be found at www.facebook.com/SaxonEU and