Doug Lambert won the J&P Garage Build-Off, gaining a ticket to our Hot Bike Tour as an invited builder for his achievement. He's unique in that he doesn't own his own shop; Doug gets all of his hard work done in his home garage. We can't wait to see how well he does on the Tour in September!
| Doug Lambert | |
| --- | --- |
| Shop: | None. I build in my garage at home for pleasure. |
| Location: | Clay City Indiana |
Describe yourself in three words?
Dedicated motorcycle enthusiast.
What are you currently building?
A 1978 FLH Shovelhead. It is a complete rebuild for a trip to California I am taking in 2018.
What was your first bike?
I was 5 years old, (this was before you could buy factory mini bikes) and my Dad built a mini bike for me. He put a Yamaha 50cc engine to a Rupp mini bike frame. The result was a 3 speed mini bike with really poor brakes, but it was a blast.
What is your all-time favorite bike?
If I have to pick just one…..It would be the 1978 custom Sportster hardtail I built from scratch in 1988 and rode to Sturgis in 1990 for the 50th. Sadly it was stolen in 1991.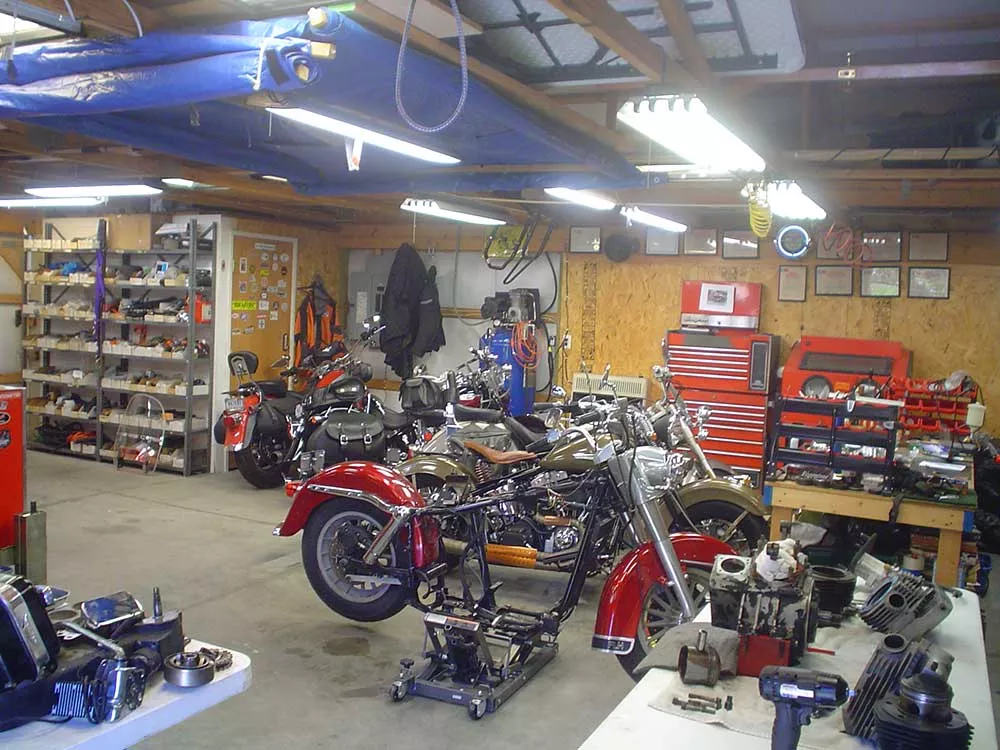 Why did you choose to work in the motorcycle industry?
I am not currently employed in the motorcycle industry. I work as a garage mechanic for an engineering college. I have worked in various shops in the past.
What do you think the future of the motorcycle industry is?
The future is not certain for any industry. Promoting the life to the next generation is the key for long term success. I hope events like this one sponsored by Hot Bike Magazine will continue to inspire young and old alike to ride, build and customize motorcycles.
What is your greatest life achievement so far?
How can anyone really answer that question? I suppose in this context it would be winning the J&P Cycles / Hot Bike Magazine Garage Builder show. There was a lot of over the top excellent builds there that day. I have attended plenty of bike shows over the years, but this was the first show I had ever entered one of my builds. Winning the show against such strong competition and getting to be an invited builder was definitely one of the best moments of my life.
What has been your biggest regret to date?
To me, regrets are to focus on something you cannot change in the past. Learn from them and live. Enjoy each day like you do not have another.
What inspires you?
I love the building process. When I finish one, I already have 2 or 3 more going on in my mind. So I guess you could say, building bikes inspires me to build more bikes.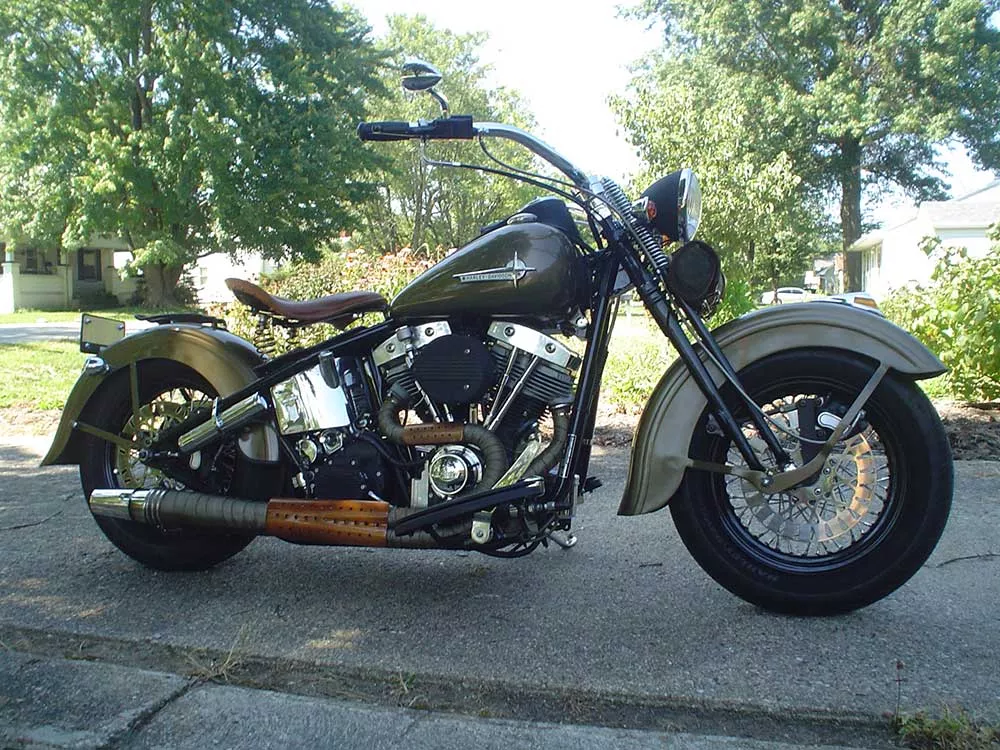 Who are your three all-time favorite bike builders?
Hard to pick a top three. I like what I see from so many builders. I always liked Tom Fugle's work, his passion was inspiring. Ryan Grossman has been building some cool choppers and I like the Sons of Speed racers from Billy Lane.
Any last words?
A special thanks to Hot Bike Magazine for doing this show. It is not often an unknown garage builder gets a chance to show his work at a national.