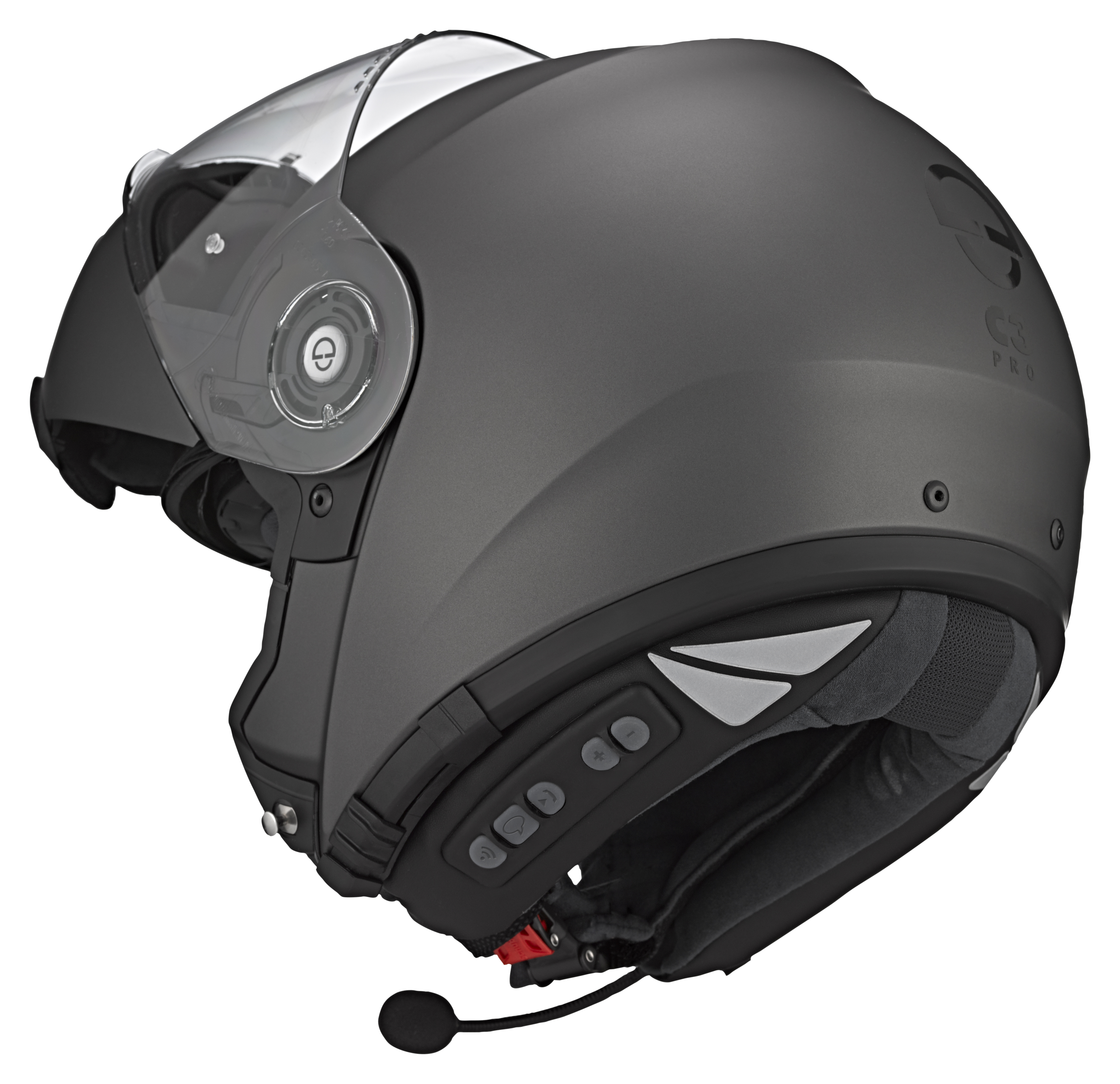 The Schuberth SRC-System is an easy-to-install, fully integrated Bluetooth communication system. Riders can enjoy wireless bike-to-bike or rider-to-passenger intercom, cellular phone, FM radio, GPA and MP3 functions without the visible bulk and aerodynamic drag of other systems. The ultra slim SRC-System is installed directly into the helmet, and is encased in a replacement neck collar that snaps into place.
For complete information on the SRC-System and the rest of Schuberth's cool products, give them a call at (949) 215-0893 or visit their website.
Hot Bike has all kinds of other electronics reviews and general info for you. Just go to our Products section and check 'em out.