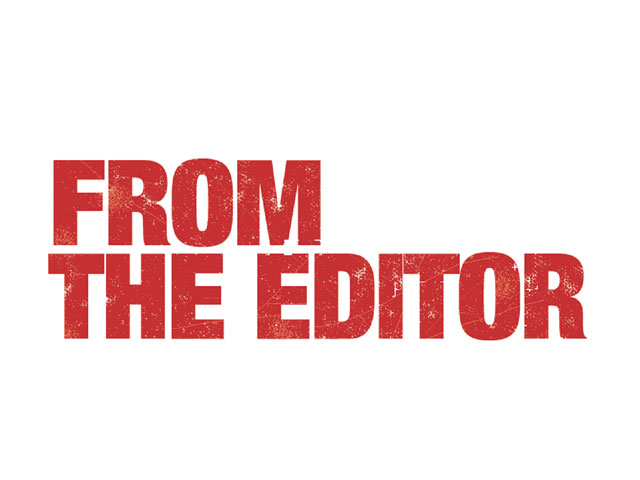 The other day I went out to the garage, looking for an electrical switch I had removed while working on a home project a few months back. I have to figure my garage is pretty much the same as most others out there. It is saddled with the main responsibility of housing the wife's car, along with a couple of motorcycles (well, OK, maybe more than a couple of bikes from time to time). Next on the list after vehicles are tools. They come in all sizes, shapes, and purposes, ranging from an old bit and brace set to all kinds of power tools, both portable and stationary, designed to shape, cut, sand, and drill a variety of materials.
The remainder of the trusty garage is set aside for all that other stuff there never seems to be enough room for, such as boxes of old bills and tax records, pet supplies, and seasonal stuff that finds its way into the yard for what seems to be too short a time each year. Ah, yes-then there are the ever-present collections of lawn tools, automotive supplies, and so on.
Oh, yeah, back to the switch. After jumping over a box filled with miscellaneous motorcycle parts, I found myself face to face with a pile of stuff I was working on around the time I removed the switch. Going through that collection of parts, I discovered the switch I was looking for was nowhere to be found. I did, however, find a bolt to my side-mount license plate frame I had been looking for!
At this point my search took a surprising turn. I stopped looking and decided it was time to clean the garage, a chore I hate, yet one I knew I needed to do. As the garage emptied out and the driveway filled up, I began to realize something I had known but was unwilling to admit up until that point: This place is a freakin' mess! I don't know which feeling burned inside me more strongly-the accomplishment of cleaning the garage, or the disgust that I had let it get this bad. Whichever it was, I was in it up to my elbows by now.
As with all other good projects, I had a "keep" and a "discard" pile. In addition, I started a "maybe" pile. Now, that's the dangerous one. Nine times out of 10 in the past, all that stuff would end up back in the garage, but this time I swore it would be different. The piles grew, and at times I would shift things back and forth from pile to pile, mostly from the discard to the maybe or keep piles. I took a moment to enjoy a tasty beverage as I surveyed the fruits of my labors. Man, I've got a lot of junk-no, make it "stuff." That's right…stuff.
OK, back to work, time to redistribute the piles. No, I don't need to keep the stock cast wheels that I replaced with billet ones long ago; they can go. (Oh, and that set of worn-out pegs-I need those too…not!) Pretty soon I was thinking far more clearly than I had when I began the project. So many of these pieces I had accumulated I knew I would never use again. They either needed to find new homes, where they would be appreciated, or tossed into the trash or recycle bin, where I hoped they would find new lives someplace else.
By the time it got dark, I was moving the last of the keep pile back into the garage. Wow, there was actually room to move around without tripping over something. My wife could park her car and exit the driver's door without feeling as if she were a finalist in a limbo contest. Oh, yeah-that switch I was looking for was sitting on the shelf next to the garage phone, exactly where I had put it so I could find it when I needed it.
Be well.Steve
| | |
| --- | --- |
| EDITORIAL | |
| VP, Group Publisher | Terry Shiver |
| Editor | Steve Bohn |
| Senior Editor | Eric Ellis |
| Feature Editor | Ernie Lopez |
| Associate Editor | Toph Bocchiaro |
| Managing Editor | Noel Wamboldt |
| Copy Editor | Joy Sillesen |
| Editorial Assistant | Carrie Tsai |
| | |
| --- | --- |
| THE AMERICAN MOTORCYCLE GROUP ON THE WEB | |
| www.hotbikeweb.com | www.streetchopperweb.com |
| www.bikeworksmag.com | |
| | |
| --- | --- |
| ART DIRECTION & DESIGN | |
| Art Director | David Wiggs |
| | |
| --- | --- |
| SUBSCRIBER SERVICES | |
| | (800) 759-5540 |
| International Phone | (386) 447-6385 |
| | [email protected] |
| P.O. Box 420235 | |
| Palm Coast, FL 32142-0235 | |
| | |
| --- | --- |
| ADVERTISING | |
| | |
| Craig Murrow | 714/939-2486 |
| Ron Nelson | 605/275-6579 |
| David Roe | 724/939-2564 |
| Brad Olshen | 714/939-2662 |
| Andy Fritts | 714/939-2488 |
| Ad Operations Coordinator | Richard Senteno |
| | 714/939-3792 |
| Advertising Sales Assistant | Elke Gamboa |
| | 714/939-2489 |
| National Sales Offices | |
| New York Office | 201/712-9300 |
| Los Angeles Office | {{{323}}}/782-2000 |
| Detroit Office | 313/964-6680 |
| Chicago Office | 312/396-0600 |
| Florida Office | 813/675-3500 |
| Online Advertising | |
| Regional Advertising | Jeff Melei |
| Director | {{{928}}}/232-3955 |
| | |
| --- | --- |
| PERFORMANCE AUTOMOTIVE GROUP | |
| President | Steve Parr |
| VP, Sales & Marketing | Ira Gabriel |
| CFO | Judy Anzalone |
| Group Operations Director | Amy Diamond |
| Senior Operations Director | Pauline Clark |
| | |
| --- | --- |
| PRIMEDIA INC. | |
| Chairman, CEO & President | Dean Nelson |
| Vice Chairman | Beverly C. Chell |
| | |
| --- | --- |
| PRIMEDIA ENTHUSIAST MEDIA | |
| Chief Creative Officer | Craig Reiss |
| President of Consumer Marketing | Steve Aster |
| Sr. VP, Chief Financial Officer | Kevin Neary |
| Sr. VP, Mfg. & Production | Kevin Mullan |
| Sr. VP, Chief Information Officer | Debra C. Robinson |
| | |
| --- | --- |
| CONSUMER MARKETING, PRIMEDIA ENTHUSIAST SUBSCRIPTION COMPANY | |
| VP, Single Copy Marketing | Rich Baron |
| VP & CFO Consumer Marketing | Jennifer Prather |
| VP, Retail Analysis and Development | Doug Jensen |
| VP, Wholesale/Retail | Stefan Kaiser |
| VP, Consumer Marketing Operations | Elizabeth Moss |