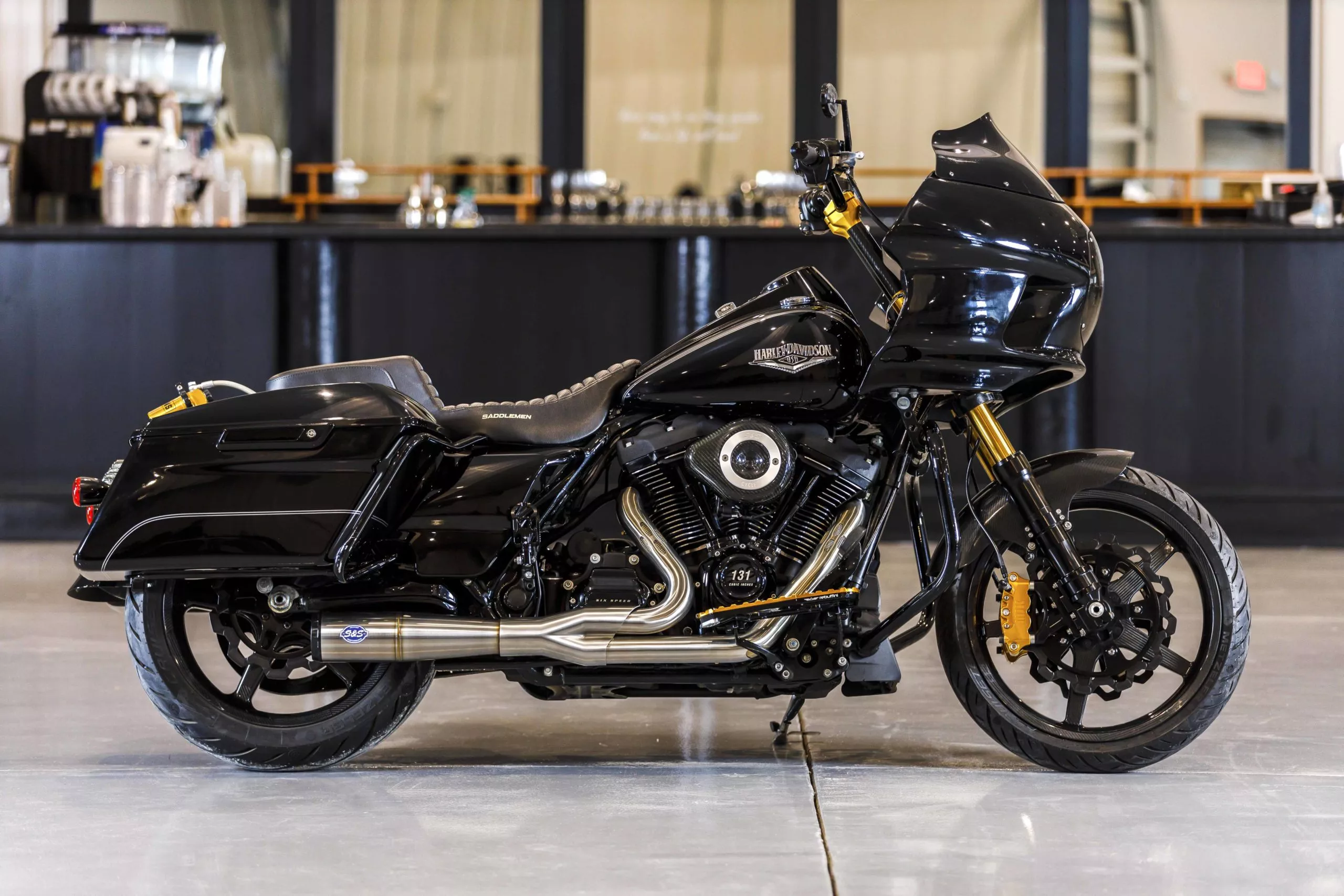 S&S Cycle's been building Performance Baggers long before touring motorcycles made their way to the banks of Daytona International Speedway. Inspired by the King of the Baggers racing series, the S&S Cycle Diamondback 2-1 Exhaust System is a perfect example of the S&S commitment to true performance.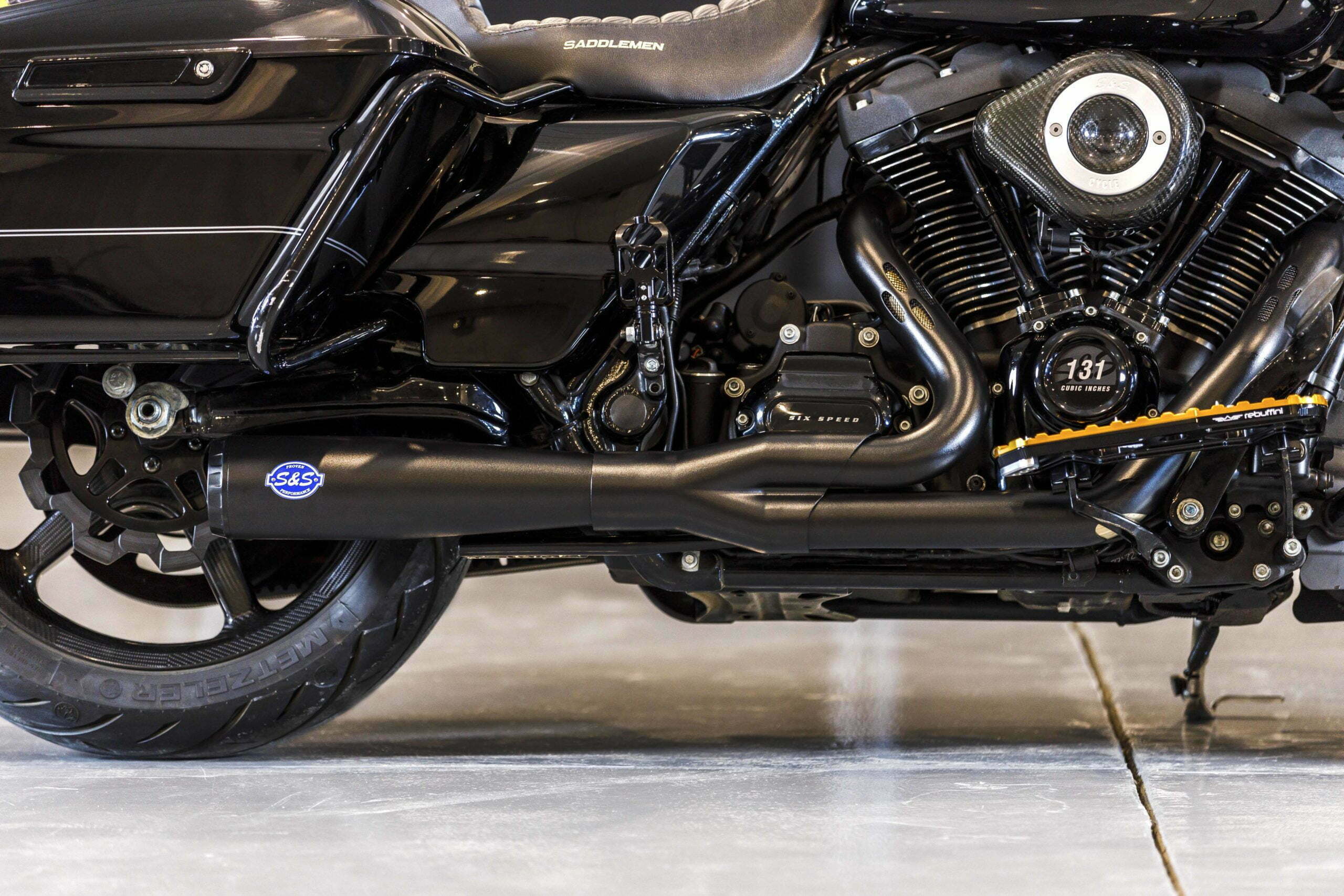 Beginning with a stepped header for maximum flow and a merged collector specifically engineered to prevent exhaust gas reversion, the Diamondback system wraps up with a 4-inch full stainless muffler that ends before the rear axle.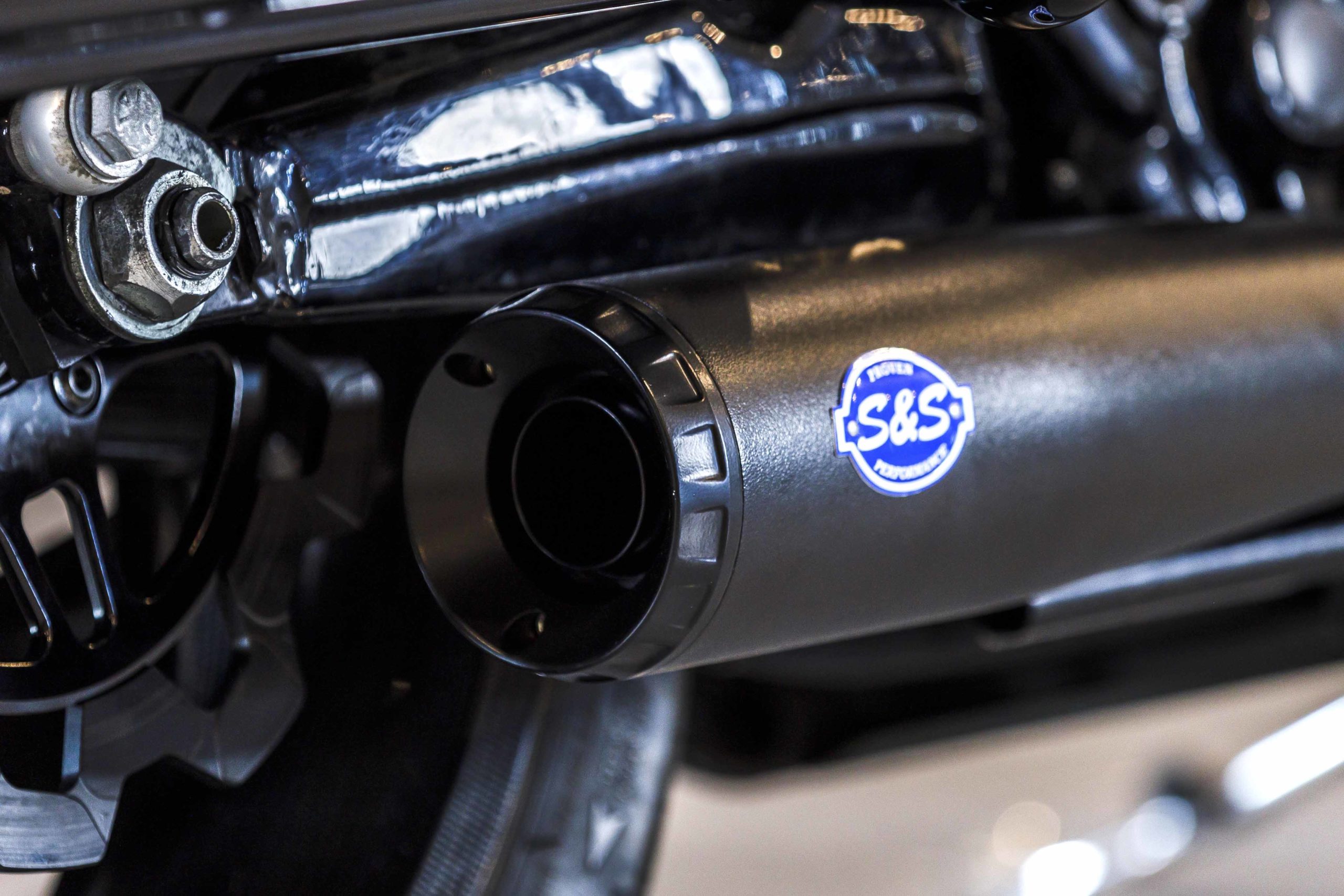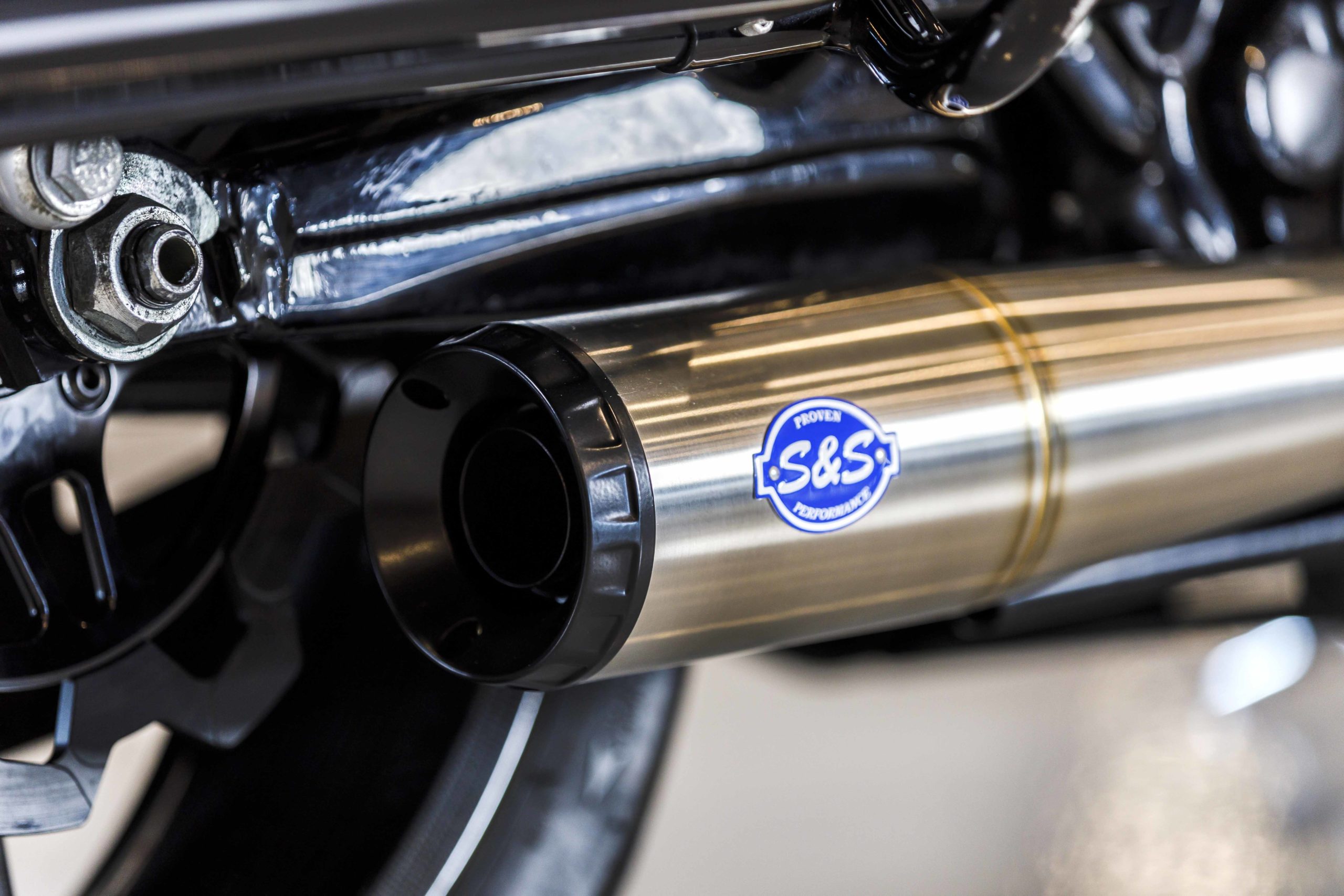 The S&S Cycle Diamondback 2-into-1 is not for your daddy's bagger, no. It's a purpose-built unit to make big power and sound. Couple that with excellent cornering clearance and just the right look and you have a quality made exhaust system for your bagger. It also provides clearance for taller shocks and is available in a brushed Stainless or Guardian Black finish. Made to fit 2017-2022 Harley-Davidson Milwaukee-Eight Touring Models, the Diamondback is a direct bolt-on replacement for your factory motorcycle exhaust.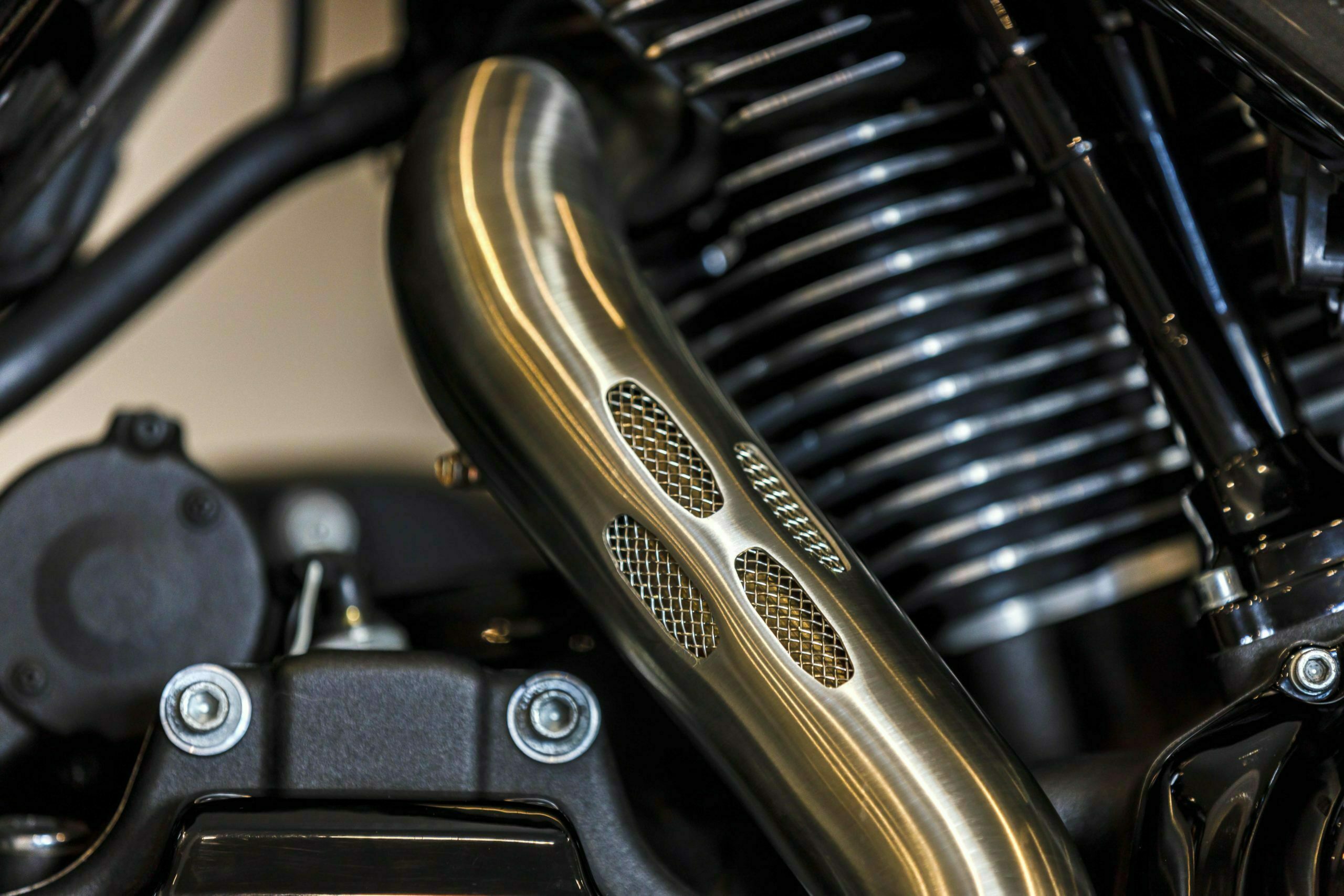 2-1 full stainless system (with shields!)
Oversize primary tubes for optimum flow and performance
Just enough length to make big power on your M8
Four bungs for easy O2 sensor installation and air/fuel monitoring
Computer aided design and precision bending for improved ground clearance
Available in Brushed Stainless Steel or durable Guardian Black Finish
50 State legal CARB EO# K-010-20
Made in USA!
Check out the new Diamondback exhaust as well as the entire line of exhausts from S&S at: https://www.sscycle.com/feature/exhaust/s-s-cycle-diamondback-2-into-1-exhaust-systems