Don't let increasingly stringent emissions laws and stronger enforcement stop you from installing a bigger engine in your Harley-Davidson big twin or from building custom bikes. S&S has emissions compliant engines for both applications. Replace your stock engine or build custom bikes without licensing hassles or costly emissions compliance testing. S&S has already done the testing so you don't have to!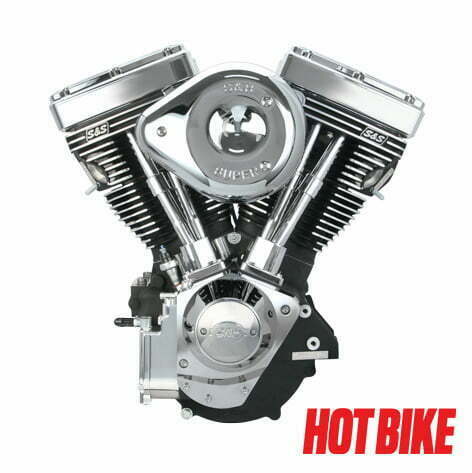 S&S Cycle's offering of emissions compliant engines varies depending on the regulatory agency that has jurisdiction over where the engine is to be sold and used. For example, in North America, S&S offers 50-state legal engines for replacement of stock engines in 1984-'98 chassis and both 49-State and 50-State legal packages for custom-built vehicles with 1984-'99 style chassis. S&S' TÜV approved offering for the European Union covers 1984-'06 style chassis. Custom builders should also not overlook the proprietary S&S X-Wedge® engine offered in 49-State and 50-State packages.
S&S emissions compliant engines are available to S&S dealers, but are also perfect for custom vehicle manufacturers. S&S also offers complete vehicle emissions testing at the S&S emissions lab at the S&S facility in La Crosse, Wisconsin. Don't let emissions regulations become a problem when S&S Cycle has the solution!
For more info go HERE