I'm happy to announce The 2016 FXR Show will be held on the grounds at the Sturgis Dragway. This year's event is hosted by the Sturgis Dragway and the Glencoe Camp Resort of Sturgis SD. The format of the show will be much the same as it has been for the first three years. There's no politics in this show. We are there to have fun, show and talk motorcycles with friends both new and old. If you're looking for a crappy trophy for your man cave this is not the show for you. There are other shows for that. We do, however, give out awards for the Top 10 of the show based on popular vote as voted on by the show entrants. There is a people's choice award as well so everyone can be involved. The FXR Show 1st Place Best of Show is also crowned. All of our awards consist of quality motorcycle parts and merchandise donated by many of the motorcycle industries best companies. For their continued support we are very thankful.
This motorcycle show is 100% non-profit. All of the revenue we generate from donations, raffles and t-shirt sales go directly to LifeScape of SD, formerly known as Children's Care Hospital and School. Every dollar goes to help children and families with special needs in my home, South Dakota!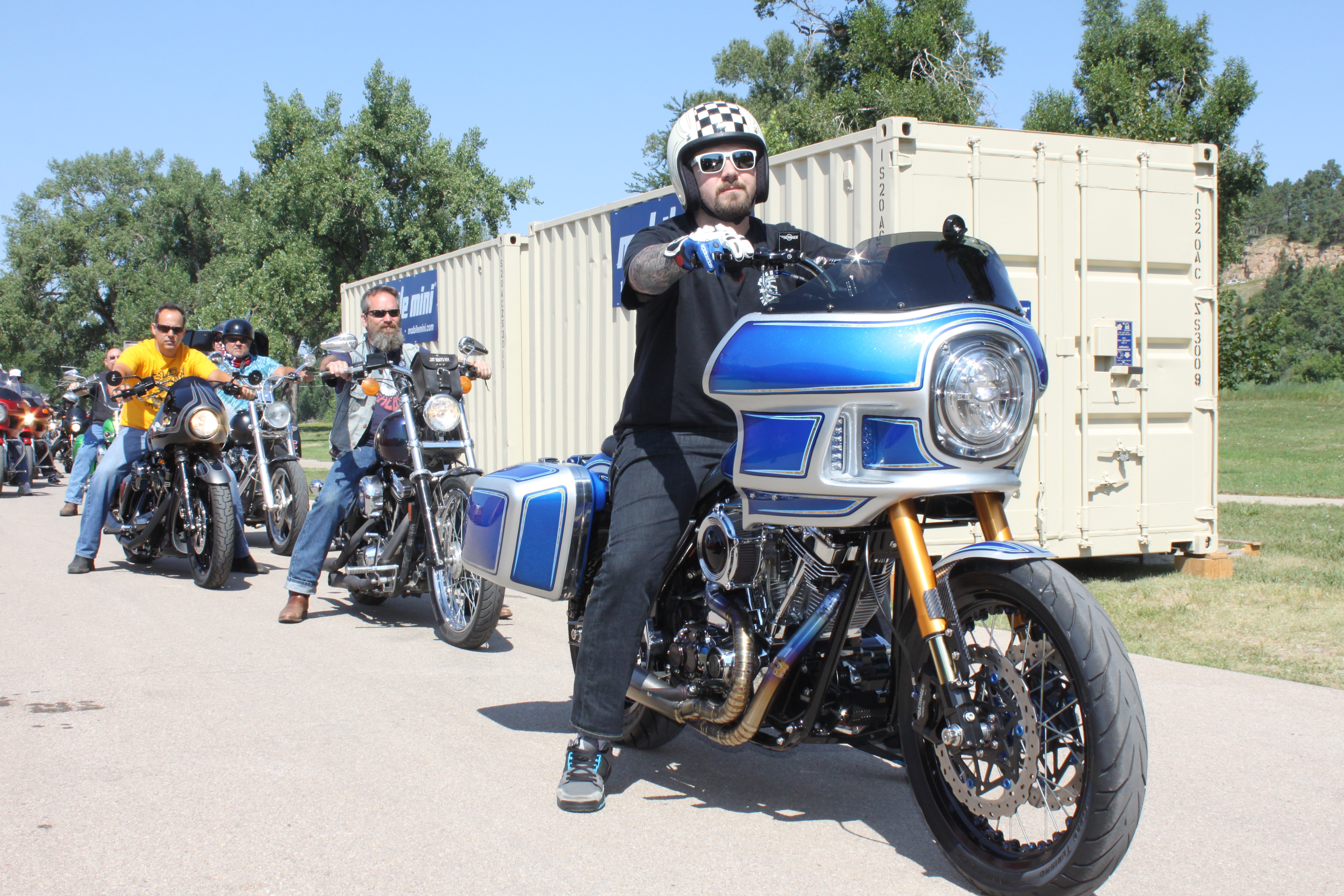 The show will be held on Sunday August 7th at the Sturgis Dragway 3.7 miles East of Sturgis on Hwy 34 and North on Hwy 79 just short of a mile. Registration for the show will start around 10:30 AM and the show will officially start at 12 Noon. The show will end with the award presentation at 3pm. All afternoon Sunday at the Sturgis Dragway there will be having Nitro Drag qualifying races for the finals on Monday. Shortly after 4pm on Sunday the track will open up to the FXR Show and there will be Heads Up Grudge Match drag races for anyone who wants to come out and play. Specifics of the drag races are yet to be determined. So this year should prove to be a fun and exciting event.
More details and information will be forth coming and can be seen on our website www.fxrshow.com and via our social media. If you or your company want to participate in The FXR Show or you would like to support the show with a cash or in-kind donation feel free to contact Joe Mielke via [email protected]
Thank you and we'll see you at the 76th Annual Sturgis Rally and Races! For more information on LifeScape SD, visit lifescapesd.org.