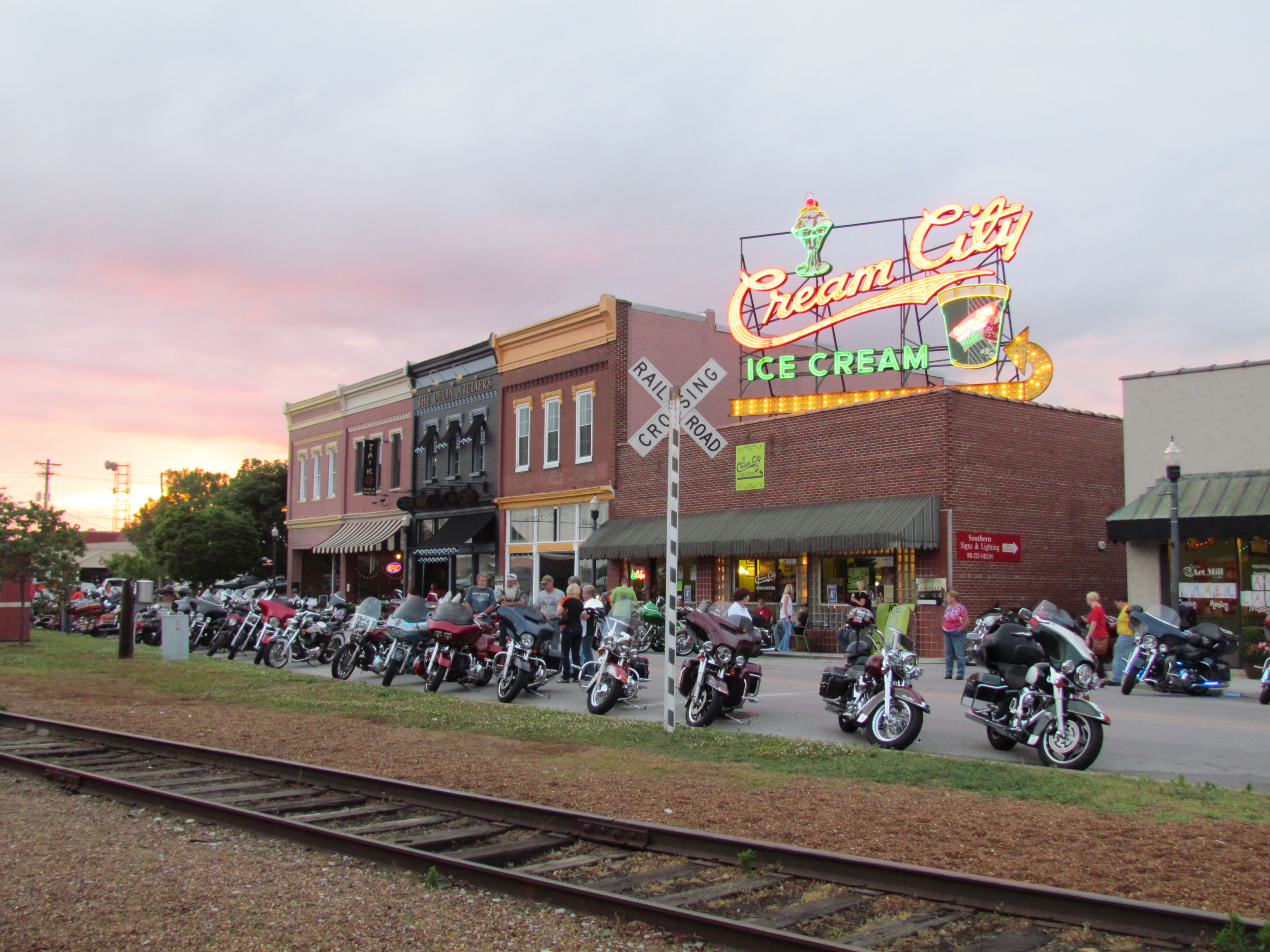 The Tennessee Department of Tourist Development along with the Harley-Davidson Motor Company and Cookeville Visitors' Bureau announced today hosting privileges for the first "Southern Backroads Harley Owners Group Rally." Dates for the motorcycle rally are July 11-15, 2017 with organized rides routing into Tennessee from adjacent states.
Cookeville is no stranger to H.O.G. member events, serving as host to three state level rallies in the past five years, a record for Tennessee. During the 2015 state rally, the hub city of the Upper Cumberland hosted ­­­nearly 2,700 attendees from 37 states and three foreign countries.
Motorcycling is a popular economic driver for Tennessee with popular riding routes throughout the state's backroads. The average Harley-Davidson rider is estimated to spend more than three-hundred dollars per day when traveling, making motorcycle tourism a market Tennessee happily embraces.
"We are honored to host an event of this caliber. Not only is this a huge win for Cookeville, but for the state as we welcome H.O.G. members from around the globe to Tennessee today, one year from today and beyond," Commissioner Kevin Triplett, Tennessee Department of Tourist Development said. "Our branding campaign for the state is The Soundtrack of America. Made in Tennessee. Part of that soundtrack is the rumble of a Harley-Davidson traveling our scenic, award-winning backroads."
That soundtrack was heard loud and clear during the announcement as a group of Harley-Davidson's rode up to the podium as the Commissioner was speaking. Representatives from the Harley-Davidson Motor Company and Cookeville Visitors' Bureau stepped off their bikes to join Commissioner Triplett, apologizing and noting their tardiness was due to the irresistible "Southern backroads" of Tennessee.
"We are looking forward to bringing the 'Southern Backroads H.O.G. Rally' to Tennessee. Cookeville was an obvious choice for a rally in this region," Todd Robinson, H.O.G. Regional Manager said. "They have an experienced local committee combined with a community that truly welcomes motorcycle riders."
"We invite H.O.G. members from everywhere to join us as we 'Carve the Cumberland,'" Cookeville-Putnam County Chamber President/CEO George Halford said on behalf of the visitors' bureau. "Our community loves H.O.G. and is so appreciative to be selected as host. Tourism is the purest form of economic development, and motorcycle tourism makes it even more fun. Cookeville is ready to take H.O.G. rallies in this region to a new level."
Past state H.O.G. rally events in Cookeville have featured five days of guided and self-guided ride options, street parties, riding competitions with law enforcement riders, stunt shows, vendors, food and nightly live music. Plans are already underway for an amazing menu of experiences and entertainment for the 2017 event, including plans for the return of an AMA Pro Hillclimb.
For more information on the "Southern Backroads H.O.G. Rally" contact Rally Coordinator Gary Bagwell at [email protected] or 615-948-0992.