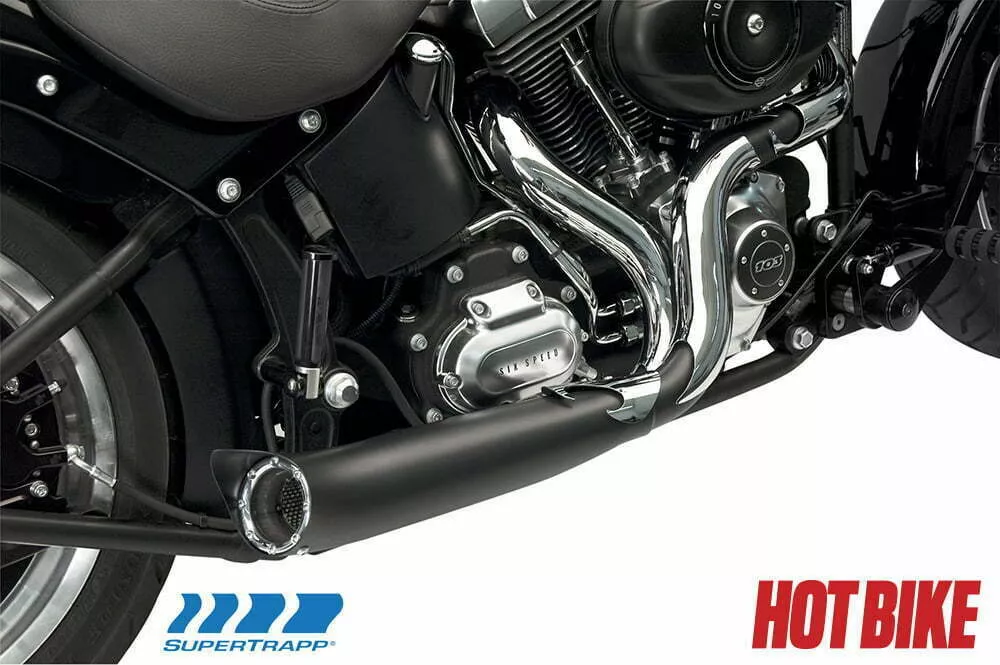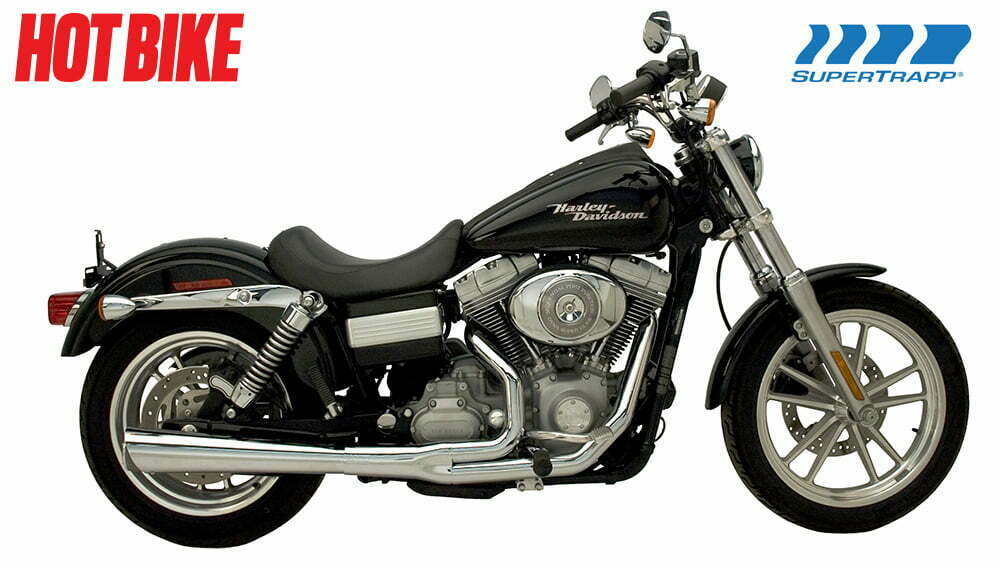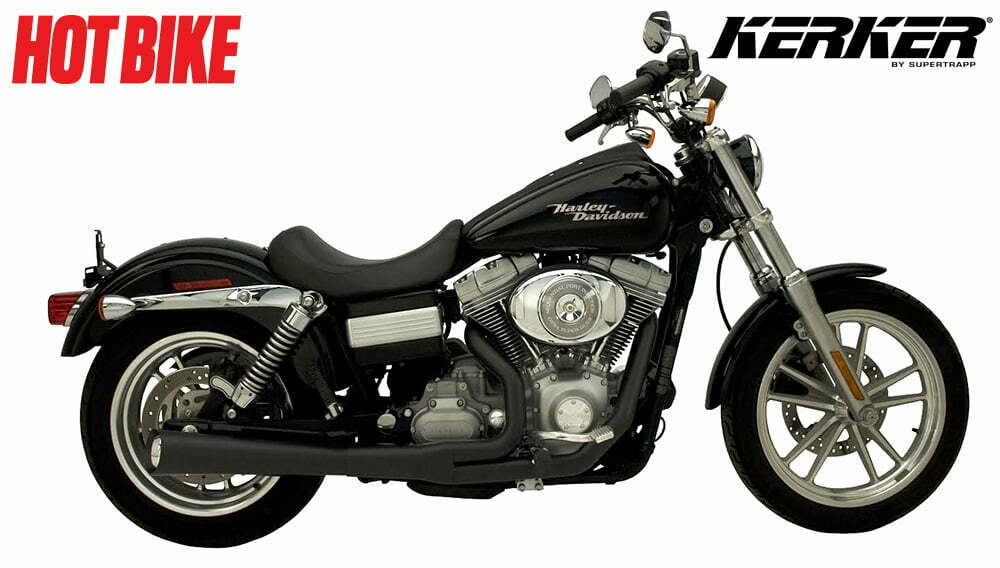 Supertrapp and Kerker introduces 3 Exhausts for the 2014 Harley-Davidson Dyna Low Rider:
The Kerker 2:1 SuperMeg (MSRP starts at $735.00) is a non disc-based exhaust that shifts the power curve to the top-end providing high RPM power for unsurpassed performance gains. This system provides a deep, throaty, bottomless rumble with it's 2.5" non-baffled mechanical core. The core and packing are rebuildable. The Kerker 2:1 SuperMeg is available in chrome or black.
The SuperTrapp 2:1 SuperMeg (MSRP starts at $811.00) is SuperTrapp's legendary, tunable disc-based exhaust with a respectable sound that riders choose when they want a bolt-on performance gain of 15% more horsepower. It works with OEM controls. This 2:1 includes 3-piece head pipe heat shields. The 2.5" collector allows maximum flow. Rebuildable core and packing. Twenty, 4" discs are included. They're available in chrome or black.
The SuperTrapp Road Legends Phantom Pipe II (MSRP $1,399.00) is a curvy 2:1. It's an updated version of the original Phantom Pipe. It's available in a baffled, black ceramic version. It includes a 2" removable and rebuildable core that's tough sounding and even better performing. The 4-piece stylized chrome-plated heat shields come pre-installed. The Turned-Up Claw End Tip features a domino dot-engraved decorative billet end cap that makes a bold statement without the drag pipe sound arrival. The Phantom Pipe II features a 2" primary pipe and a 3.5" diameter collector. Designed by Paul Yaffe, and manufactured by SuperTrapp Industries.
For more info, visit SuperTrapp.com
Exhaust shown on older molder bikes