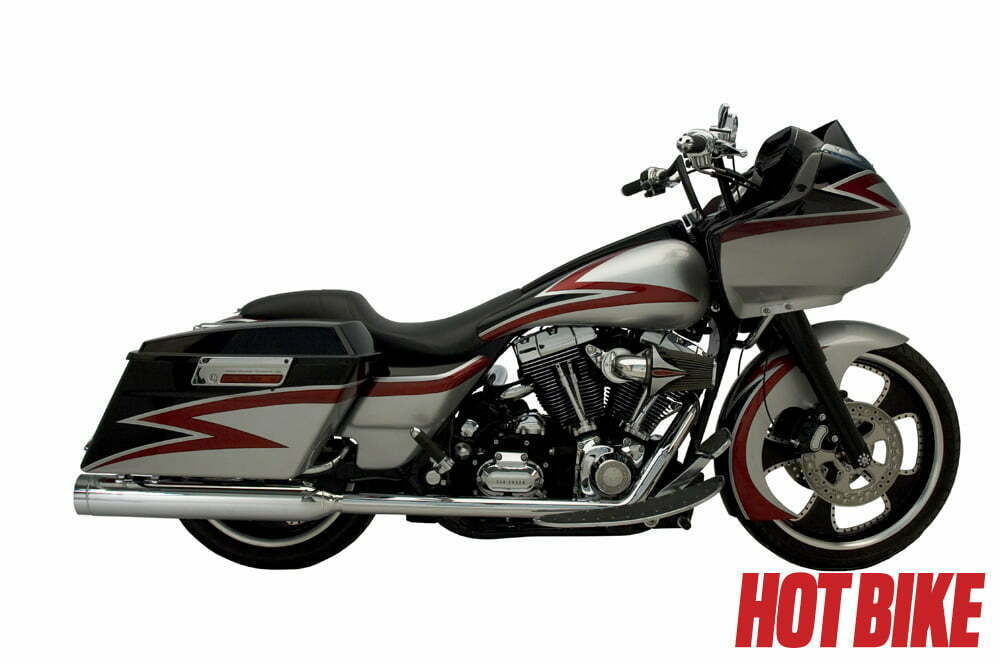 Are you in the market for great looking and pleasant sounding, not too loud, slip-ons for your bagger?
SuperTrapp has you covered with their STOUT line of slip-ons for late model Harley-Davidson FLH/FLT's.
These non disc-based 4″ slip-ons feature a newly developed tapered core and advanced shaped inlets that result in a performance gain of 16% hp and 14% torque over stock(measured on a stock 2010 FLH).The STOUT slip-ons provide a heavy , broad spread of power while being SAE-J2825 sound compliant at 95.6dB at 2,000 rpm, just 2.4dB over stock.
The STOUT slip-ons are available in chrome or a ceramic coated black and fit '95-"14 Baggers and work with OEM head pipes as well as SuperTrapp True Dual Head Pipes.The streamlined billet aluminum end cap comes pre-installed with recessed fasteners and are also available separately in black or chrome to create your own custom look.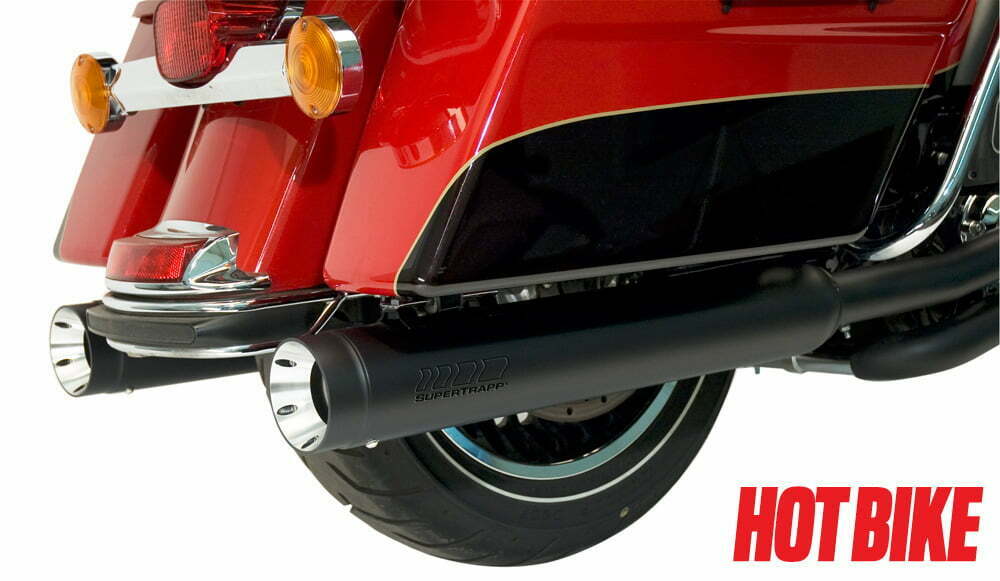 Go to www.SuperTrapp.com for more product information.