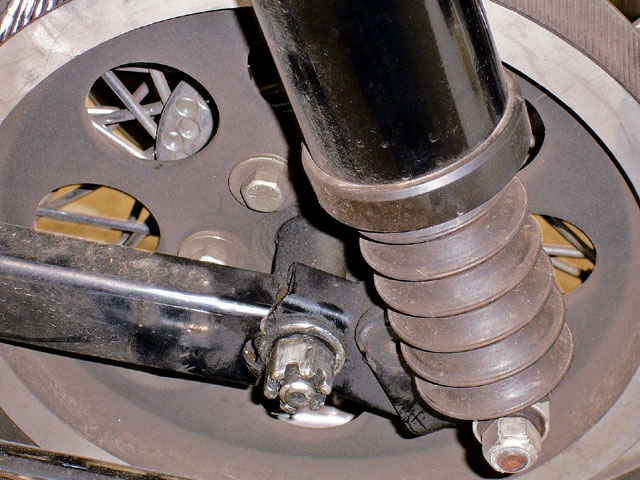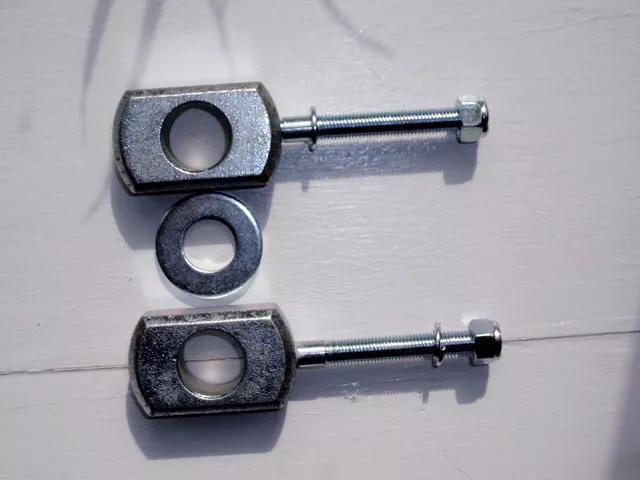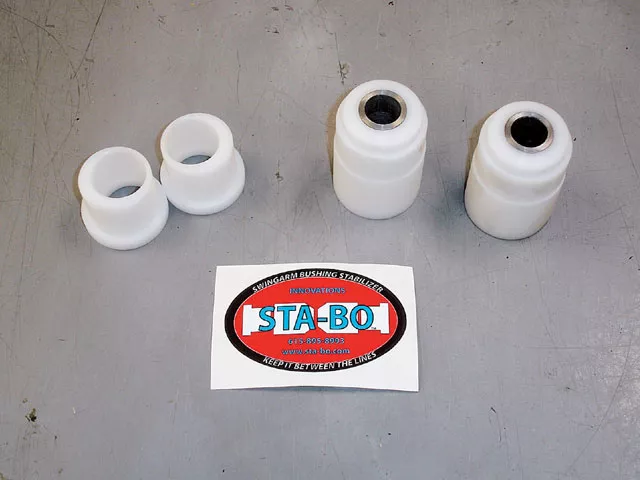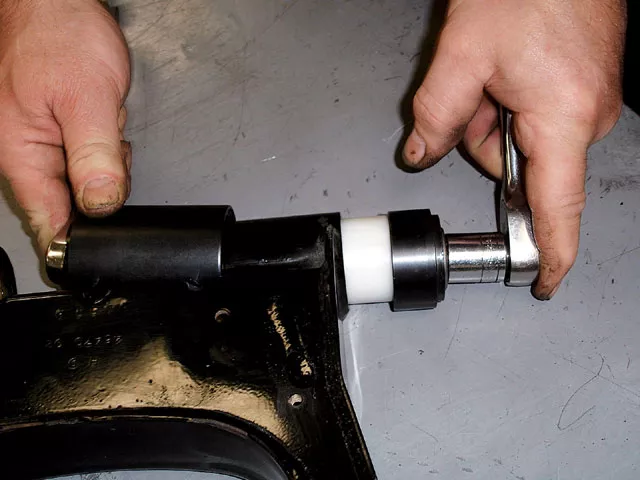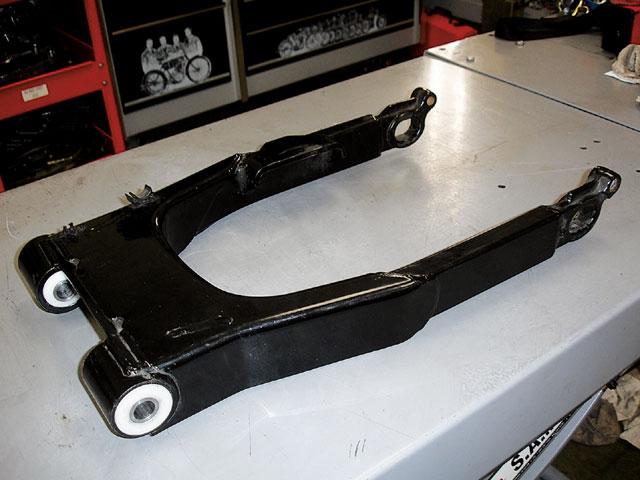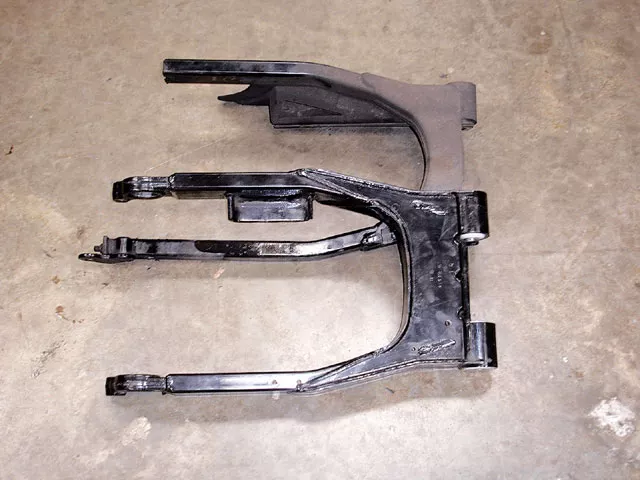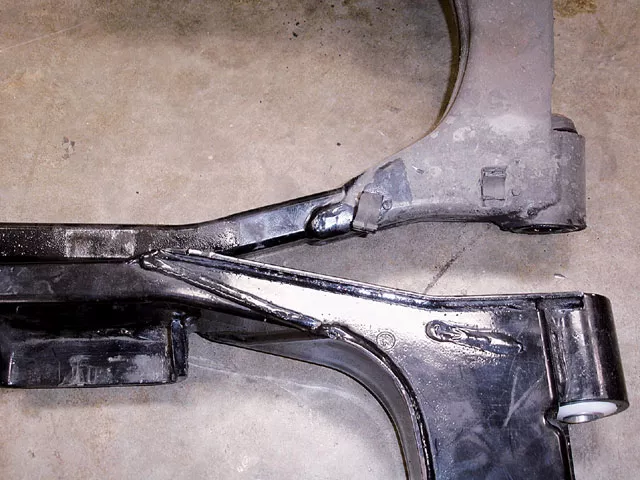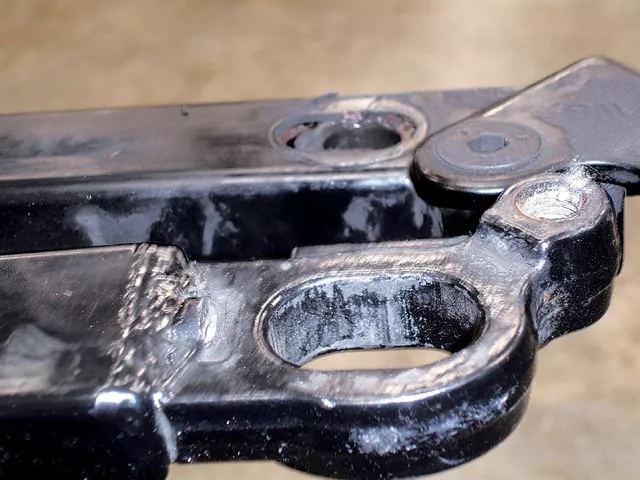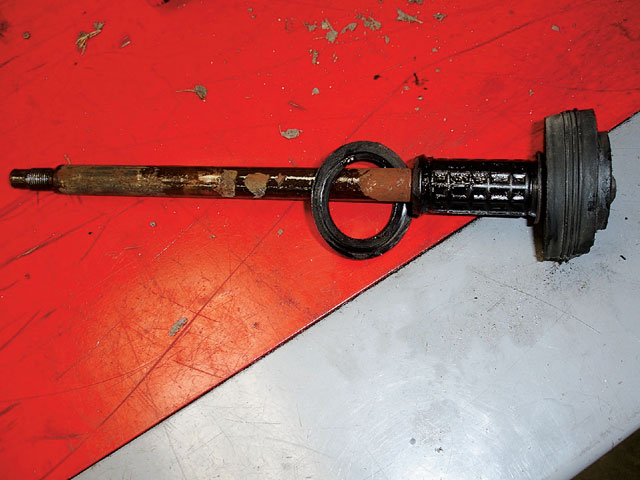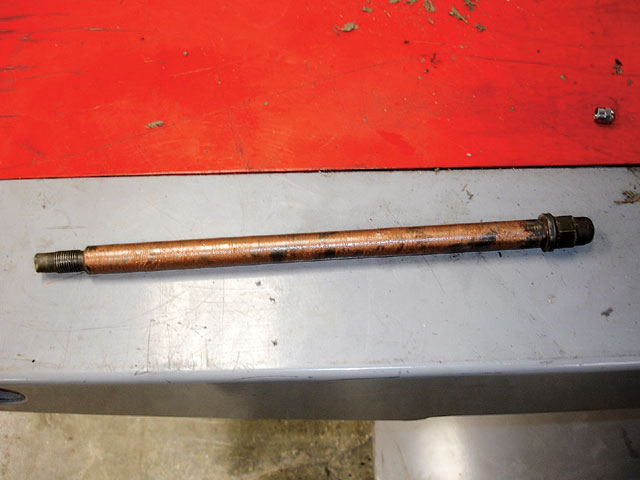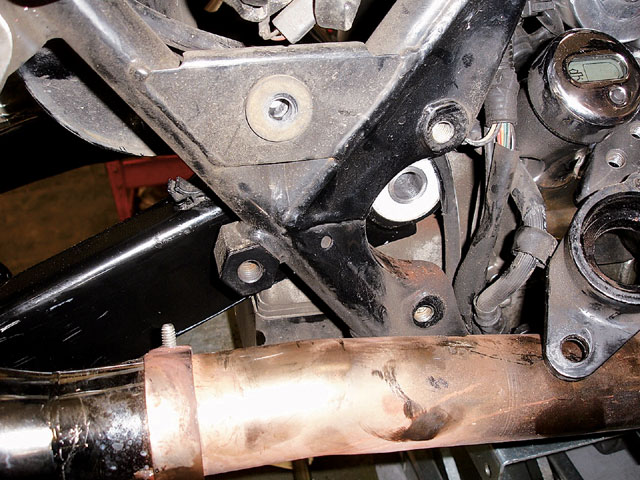 Over the past couple issues we've been delving into the intricacies of the touring model chassis. We've discussed changes in the frame design and how to lower a new '07 and love it. Now we're hitting the larger segment by showing you how you can improve the handling on older FLs.
You might not know my friend Ron. He's got an older model dresser that has more motor than most can stand, namely an S&S; 124 with over 130 (honest) hp at the back tire, and he's not afraid to use it! Ron rides it like he stole it, and since he's a mechanic, he knows how to fix what he breaks. Chances are good that you know someone like Ron (maybe even staring back at you from your bathroom mirror every morning), and there seems to be common thread amongst those who refuse to treat their Glides in geezer fashion. That common thread is the limitation of the chassis.
It's not like H-D isn't aware of this. Fact is, after a decade and a half of status quo, the Factory has done many good things to update this chassis over the last few years, namely the move to one-inch axles and beefier swingarms (both of which we're taking advantage of in this upgrade). For those with older dressers that feature neither, there are these options (and more) available as upgrades.
In Ron's case, it all started with a broken swingarm. Yes, you read that right-he snapped that hummer right in two! From there, a simple repair bloomed into the project you are about to read about. Hard-riding, high-powered baggers, especially older ones with some mean miles on them, become pretty much a process of finding the weak links. Whether it's starters, ring gears, tires, or swingarms, finding them is one thing and doing something about it is another.
Keep in mind this particular chase for the missing/weak link all starts with a catastrophic failure of a critical component. Follow along as we attempt to eliminate any possibility of chassis failure in the future and improve its performance to match the engine at the same time.
Going in, we could see that there were going to be at least four major elements involved in purging the demons from Ron's chassis. First was the swingarm itself and the required conversion to wheels with one-inch axles (although stock wheels are only one option-there are plenty more, as we will see later). Second, the pivot bearings and related goodies. Third, the rear suspension, and finally (we thought) the front forks.
Of course, it never turns out to be quite that simple when a certain degree of re-engineering rather than simple parts swapping is involved. All the same, the results are remarkable, the effort is worth it, and you (or your equivalent of my friend Ron) can link up to a whole new level of ride quality and handling prowess for that beloved pre-'02 dresser or Road King. Can you say better than new? How about better than ever? OK, we'll settle for handles like a weasel in a drain pipe, and putting all that power to the ground in a non-scary fashion starts with this.
Next month: Forks, wheels, tires, and brakes-oh my! Plus: Issues and answers, or how to know how fast you're really going (and other chassis upgrade mysteries).
Sources
Harley-Davidson
www.harley-davidson.com
R and R American Cycle
(253) 520.5520
www.randramericancycle.com
B&T; Smooth Ride
(928) 505.2501
www.btmfg.com
STA-BO
(615) 895.8993
www.sta-bo.com
Drag Specialties
www.dragspecialties.com